Just Start! A New E-Book You'll Love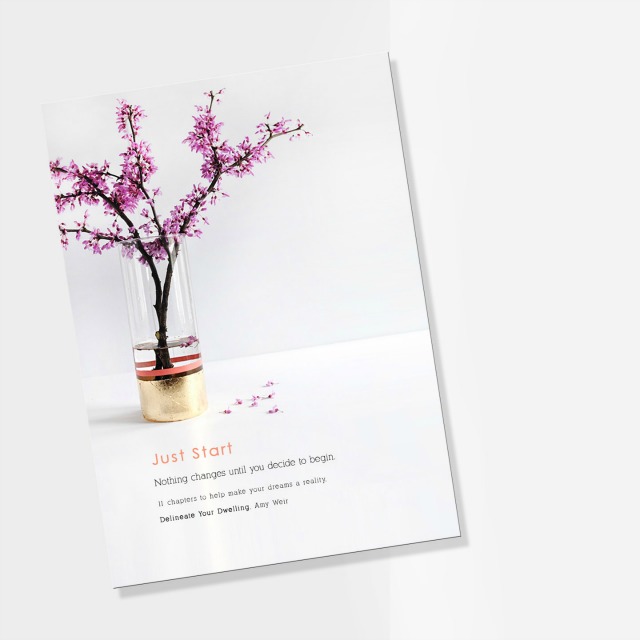 Just Start E-Book
There is nothing quite like the beginning of a new year. It holds so much possibility and offers a fresh start on achieving your goals. While I'm a big fan of planning and goal setting at this time of year (check out my first ever vision board!), I'm an even bigger fan of just doing. This is why I absolutely loved the topic of my friend Amy Weir's new Just Start e-book, and I had to share it with you.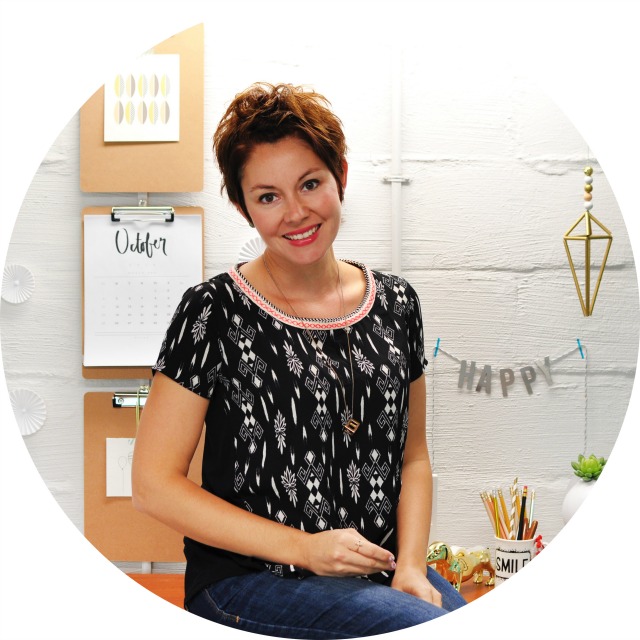 If you've had a goal that you've pushed back because of lack of time and life in general, I think Just Start could be the motivation to finally taking doable steps towards pursuing what you love. Like Amy says, "Nothing changes until you decide to begin." I couldn't agree more!
Amy of Delineate Your Dwelling
If you don't know Amy Weir of the blog
Delineate Your Dwelling
, you should go check out her blog and
follow her on Instagram
right now! She is a super creative maker of simple projects that will brighten your home. We have known each other for several years and have worked together as part of the Martha Stewart and Oriental Trading craft teams. I have always admired Amy for her ability to try new things and stick with them – like her awesome weekly newsletter and her latest venture,
live crafting on Facebook
!
Just Start E-book
I absolutely loved Amy's Just Start book and read the 11 short chapters over a cup of tea the other night. Amy draws on her own experience of being a new mom all-consumed with raising two children under the age of two back in 2011, but still deliberately seeking out a little time each day to pursue her own dreams of making. Those small first steps she took back in 2011 have turned into a successful blog, Etsy shop, and Society 6 products, with amazing opportunities Amy could never have imagined when she first decided to just start! She wants to show you how you can achieve the same success towards your goals: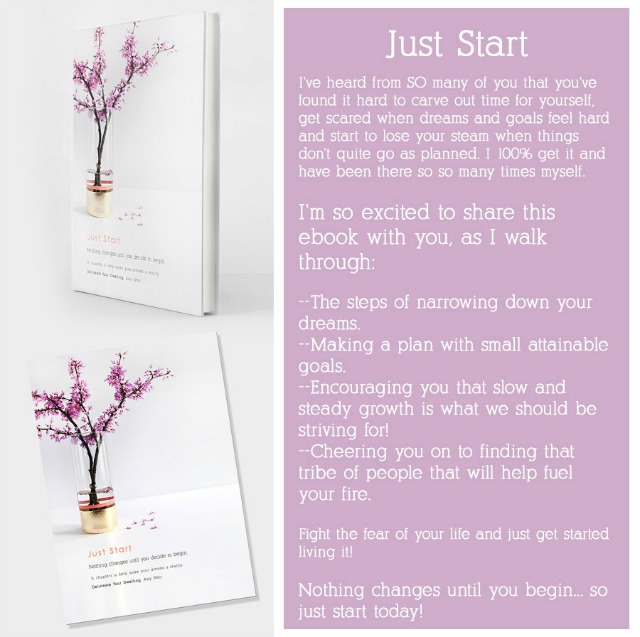 Amy believes we are all made to live creative lives. This isn't a guide to becoming a blogger or a crafter. It is a guide to taking actionable steps toward your goals! She has several worksheets throughout to help you break down the process. Reading Just Start made my wheels start turning. I've thought about ideas I've had on the back burner that I could finally just start!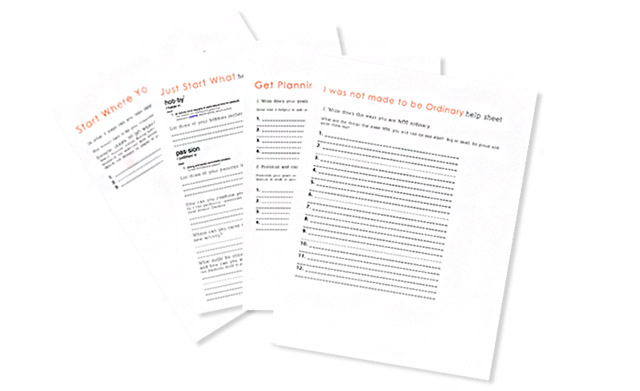 Amy is also a graphic designer and has several downloadable prints in her book to provide you with some beautiful inspiration for your workspace. I particularly love her printable with the quote "Start where you can, make where you are at". If I hadn't done that back in 2011, this blog would have never existed!