Olivia's Serene Dining Room Makeover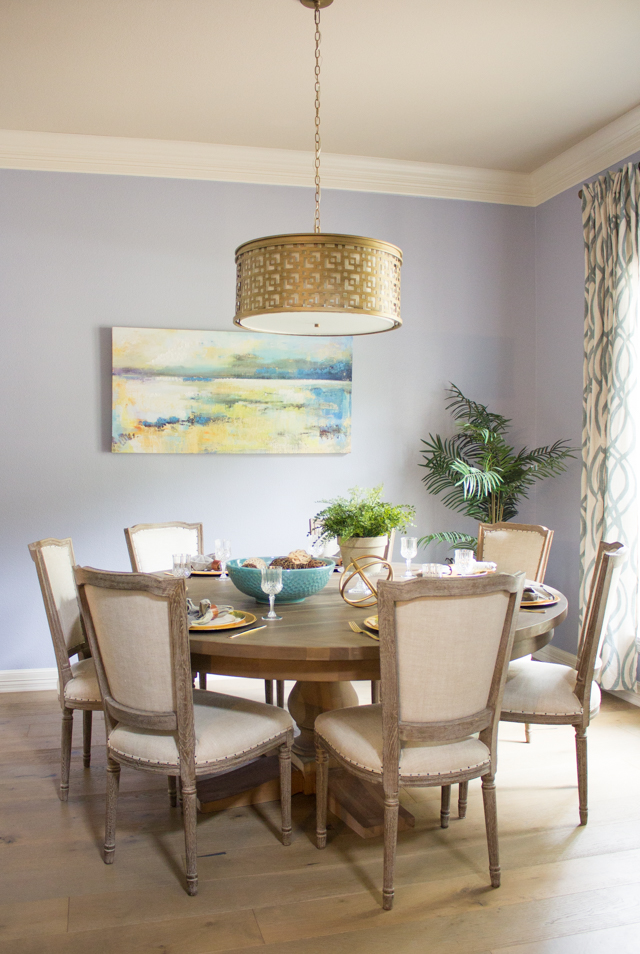 Dining Room Makeover Before and After
Today I'm sharing a project that I've been meaning to post about forever – two years to be exact. Introducing Olivia's dining room makeover! Olivia is my sweet neighbor and friend who entrusted me to help design her dining room back in 2016. You may remember I used to do a fair amount of room designs for clients. Most of them lived in other parts of the country so I never got to see how their spaces turned out once I handed over the design. However since Olivia lives just down the street from me, I got to see the room come together firsthand! Read on to see more of this pretty space.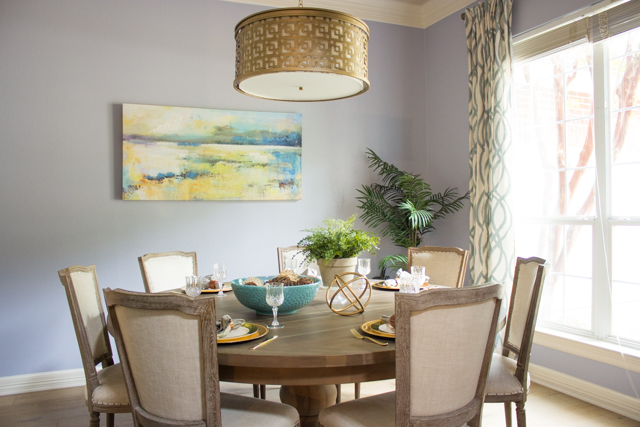 Olivia already had a gorgeous dining table for her dining room but was anxious to update the outdated lighting fixture from the previous owner, and fill out the space with furnishings and art. Here is how her dining room looked when we started on the project: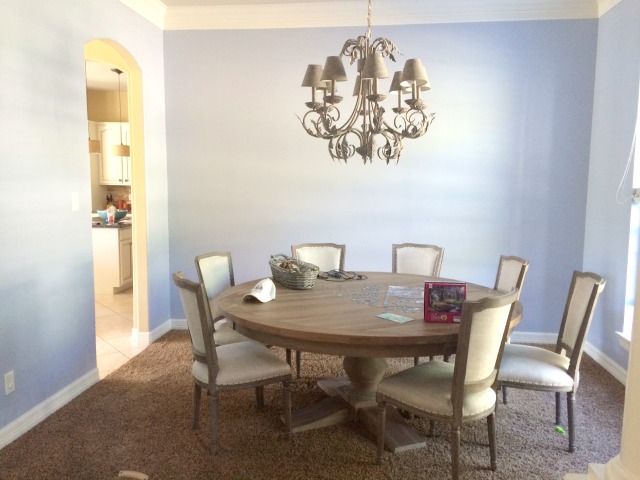 Below is the design I developed with input from Olivia. We kept the blue wall color and found art and accents that played off that pretty and serene hue. It was pretty awesome (and a little scary!) when she started purchasing nearly every single piece I recommended in my design!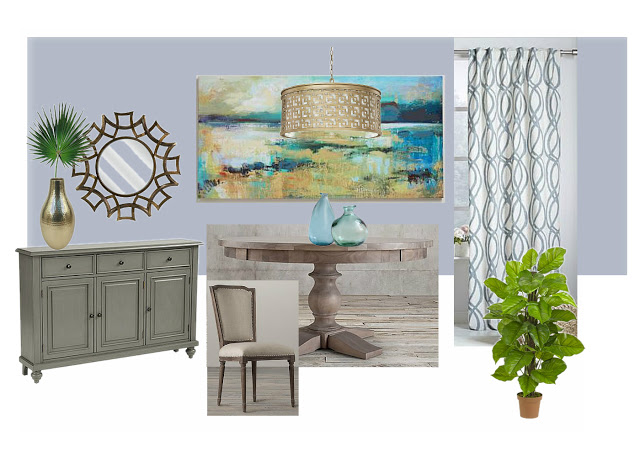 Thankfully, it came together beautifully! Here is how it looks now:
Olivia wanted some more storage in the room so we found a pretty sideboard that is shallow so it doesn't take up much space: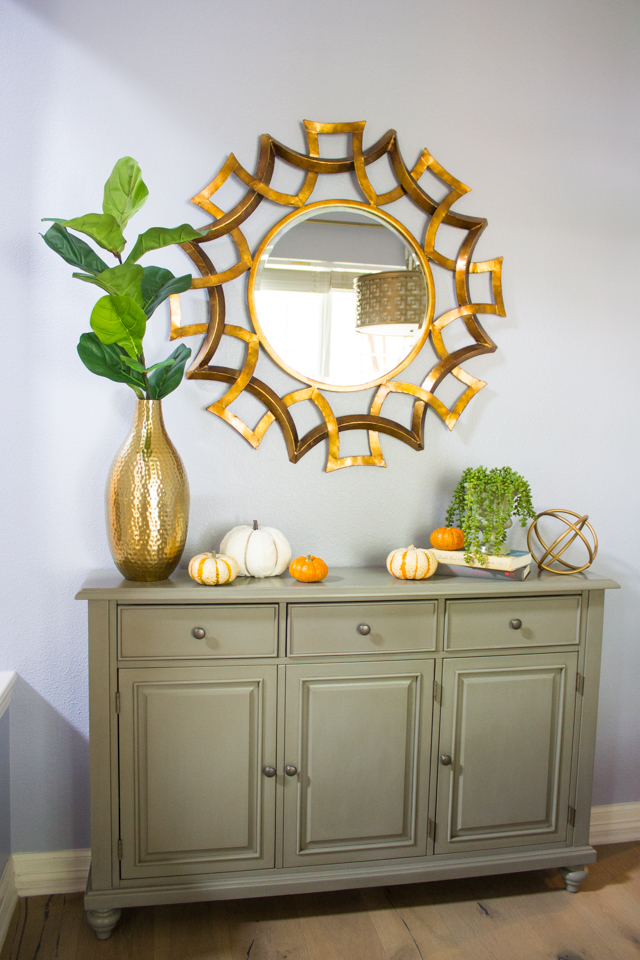 The new lighting fixture makes all the difference in the room. Olivia also replaced the brown carpet with gorgeous new wood floors since we did the project.
Olivia's Living Room Design
We didn't stop at the dining room! I was recently back at Olivia's house to create a new design plan for her living room. This time I enlisted the help of the
Modsy virtual room design service
. They recreate your room in 3D and their designers hand select furniture for your space from well-known brands based on your style preferences. Check it out
here
!