With all the unpacking and settling in over the past month, I haven't had time for DIY projects. I must say, I've been missing them! Since I haven't put anything up on the wall in the girls' playroom yet, I came up with this idea the other day to A) satisfy my crafting urge and B) add a little color to their play area: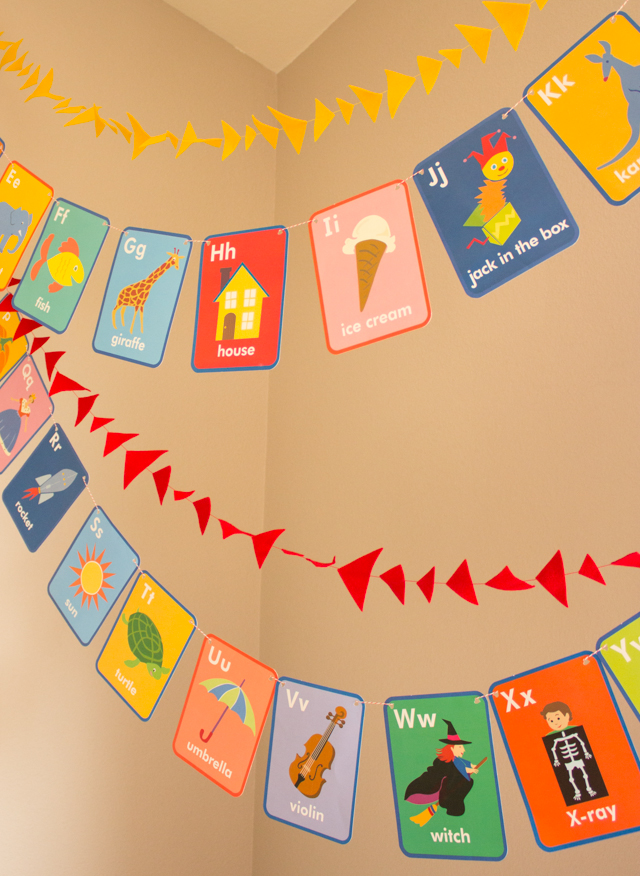 These flashcards are so cute I thought they were display-worthy. Several were a little fingerprinted or bent from being played with, but if you hang them up high it is hard to tell. 😉
To make the garland all you need are a pack of flashcards (I used these Alphabet Phonics cards), a hole puncher, and some twine.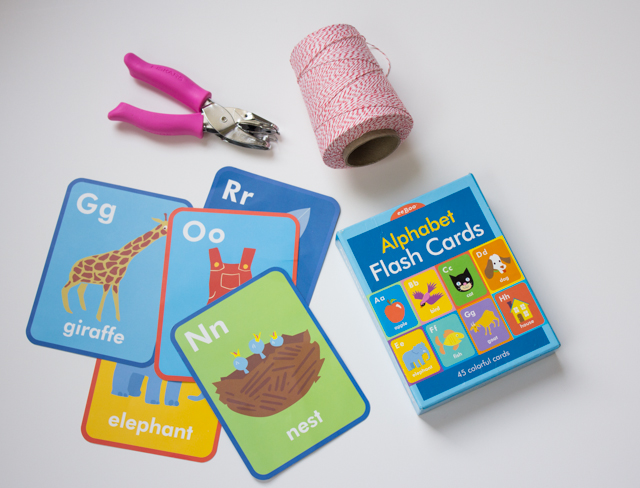 Punch a hole in each of the top corners and then work the twine through the back. Tip: start by stringing on the "Z" first and then work backwards through the alphabet!
I made two strands of the garland and hung them up in the corner of the playroom along with a couple of my triangle garlands from The Land of Nod. I made sure to hang them up just out of reach of the girls!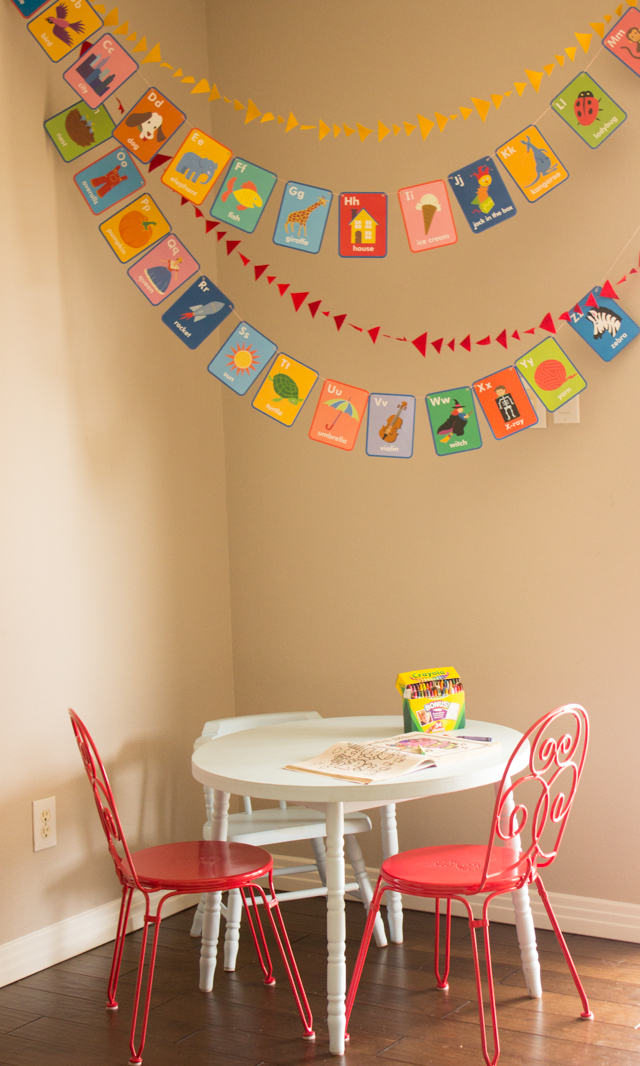 For now, they are adding a fun focal point to a room with bare beige walls. It would also make for cute decor for a baby shower or a back-to-school party!