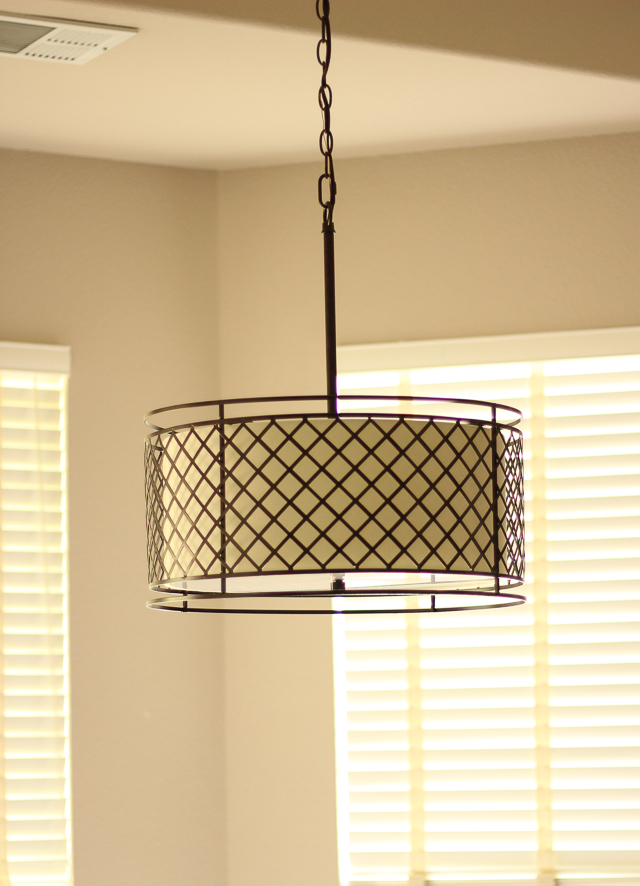 Lighting fixtures are a great starting point for defining the style of your home. Check out our new foyer light to see what I mean!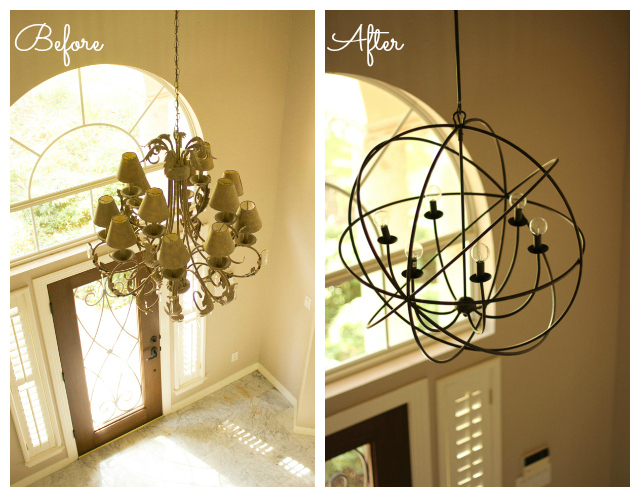 While an investment, replacing outdated or mismatched fixtures can make a huge difference. Today I'm sharing a before and after look at the main lighting fixtures we updated in our home!
In our breakfast nook we swapped in a drum light and took down the valances for a cleaner look on the windows:
The breakfast nook light has a canvas drum light inside a metal exterior: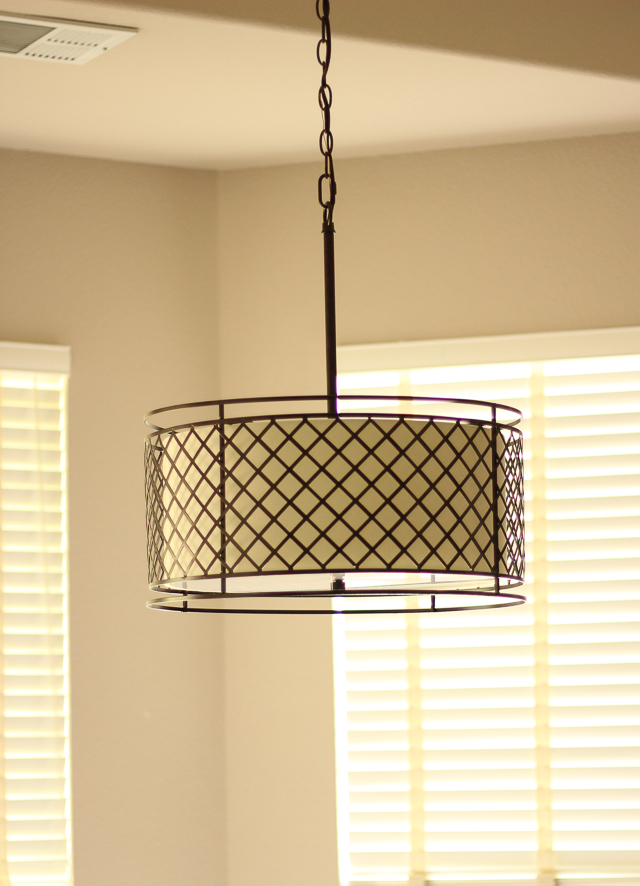 In the dining room we swapped out the old chandelier for one with a scalloped canvas shade and the same color of metal as the breakfast nook light: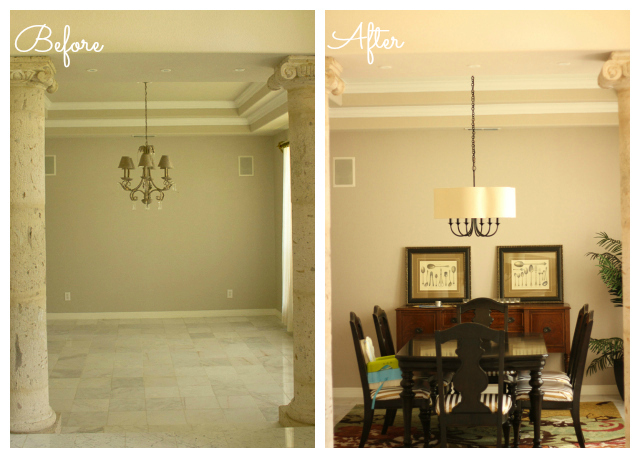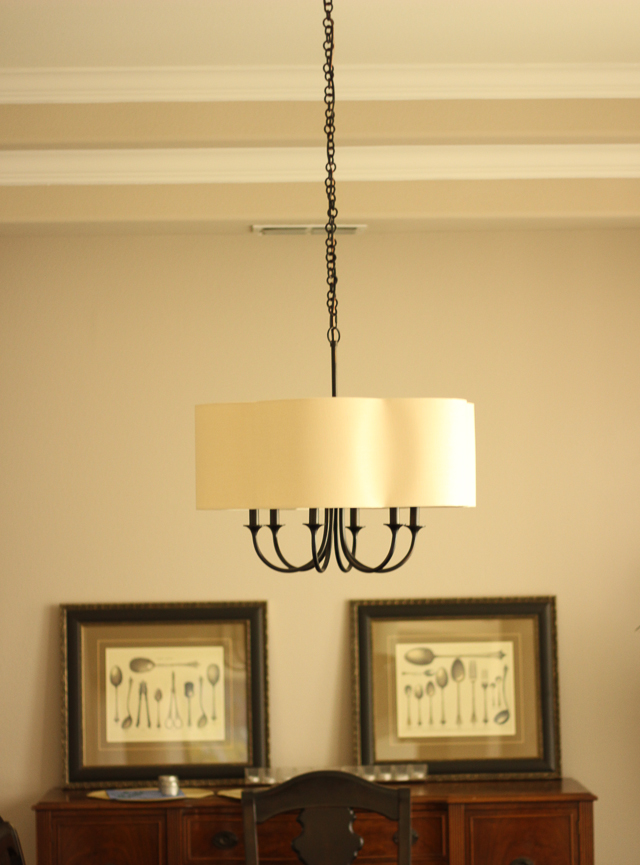 We updated the stairwell with a modern pendant that has an
Edison bulb
. We have three different light fixtures in our home with Edison bulbs now (the
kitchen pendants
, living room ceiling fan, and stairwell light)! I love the industrial glow they give off.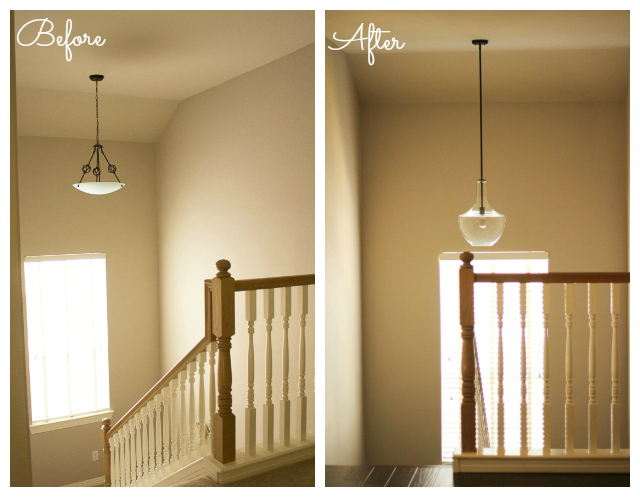 Next up is to a little DIY lighting project I'm planning for my office. Also to come are some more pics of our breakfast nook and dining room once I have a chance to pull them together (i.e., clean them up) a little more!