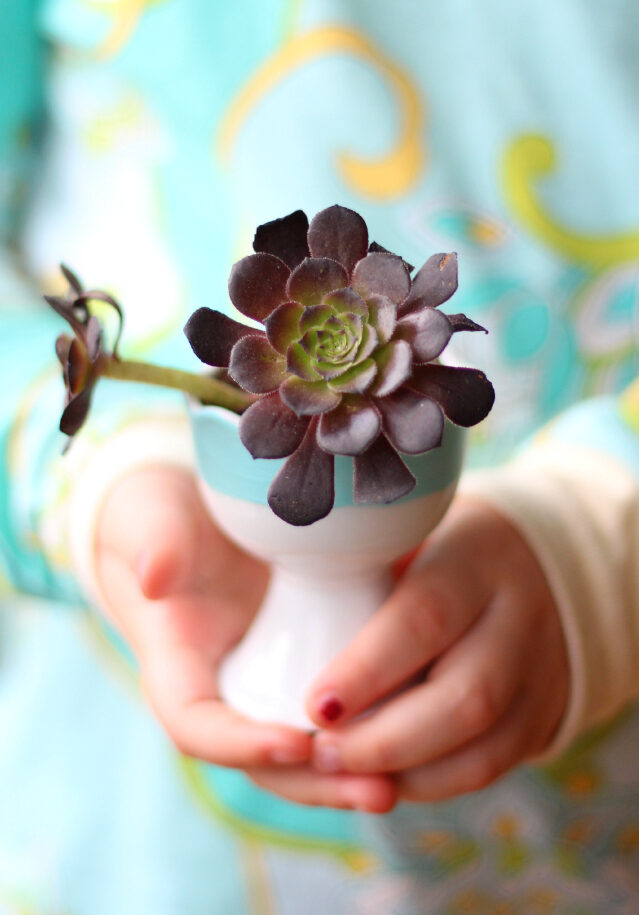 What do you get when you pair egg cups with succulents? A pretty summer arrangement for your table or windowsill! I have big plans for these guys at our goodbye party next weekend.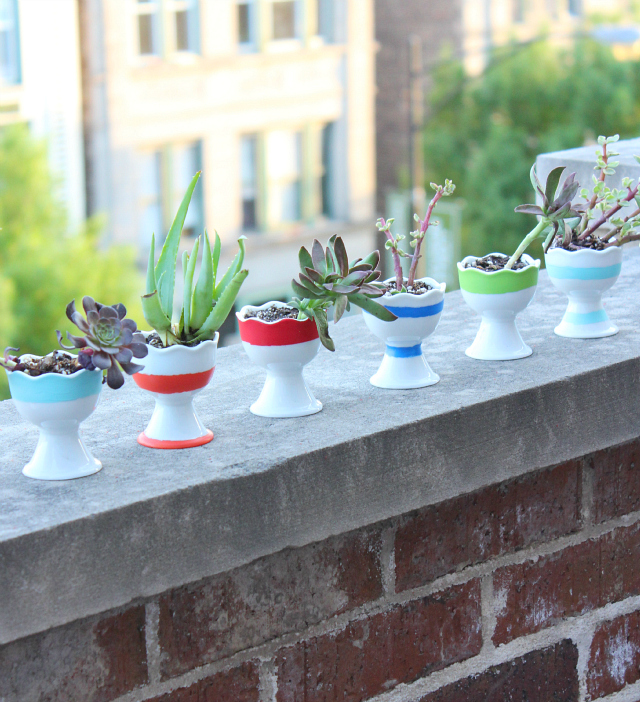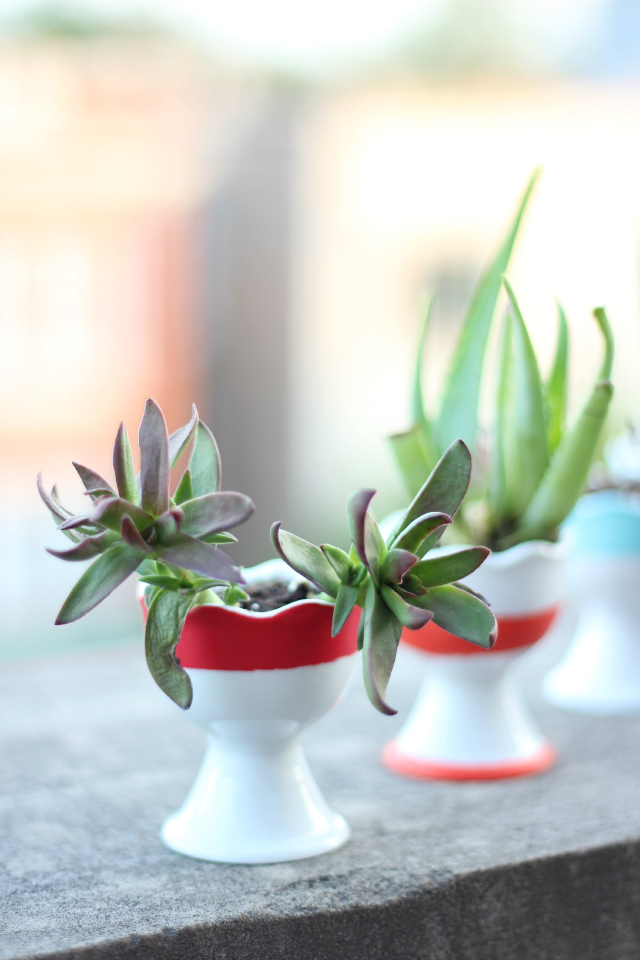 I have used these inexpensive egg cups ($1.50 a piece) as Easter placecards but I wanted to find a way to use them the rest of the year. I've had succulents on my mind lately and thought they would make for a pretty display in painted egg cups.
I chose a variety of bright paint colors and played around with adding different stripes.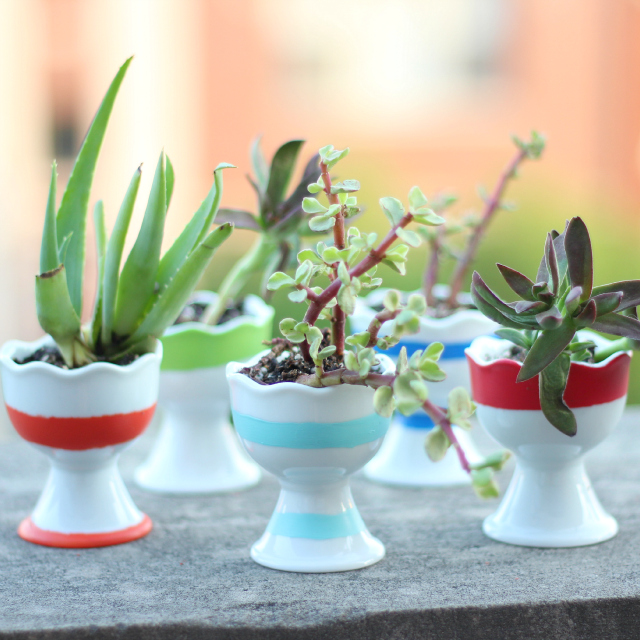 To paint the egg cups, I used my go-to Martha Stewart Multi-Surface Paints, a small paint brush, and some thin masking tape: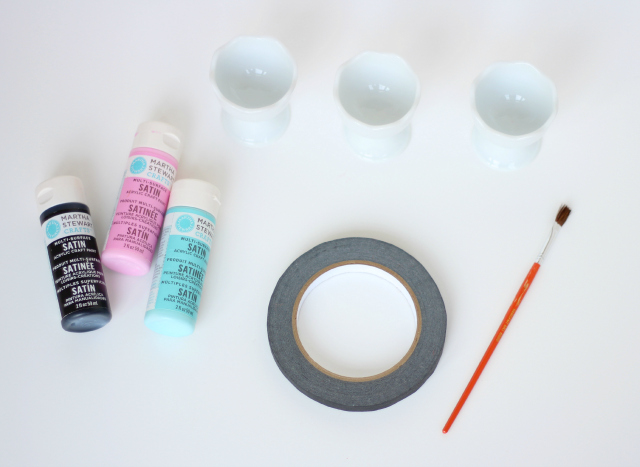 I used the tape to create a nice straight line above it, making sure to press it down tightly against the egg cup so no paint seeped through.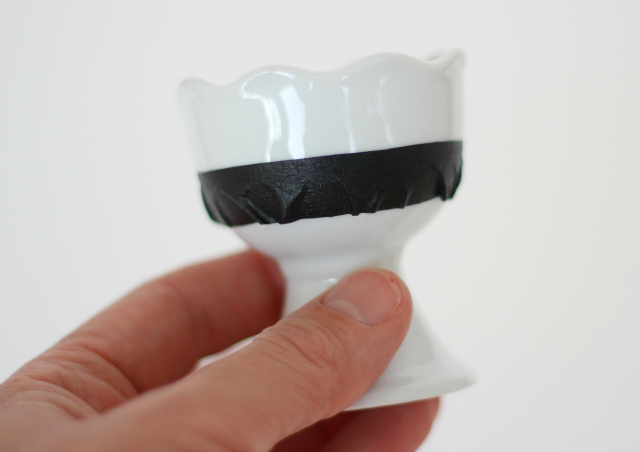 Then I painted above the line, let the paint dry and removed the tape. However, on some of the cups I just painted the lines freehand, as I didn't mind the less than perfect stripes. It gives them a bit of an organic feel. Either way works great.
For the succulents, I bought the smallest I could find at Home Depot ($3 each). It is amazing how much beauty and detail there is in such a small little plant!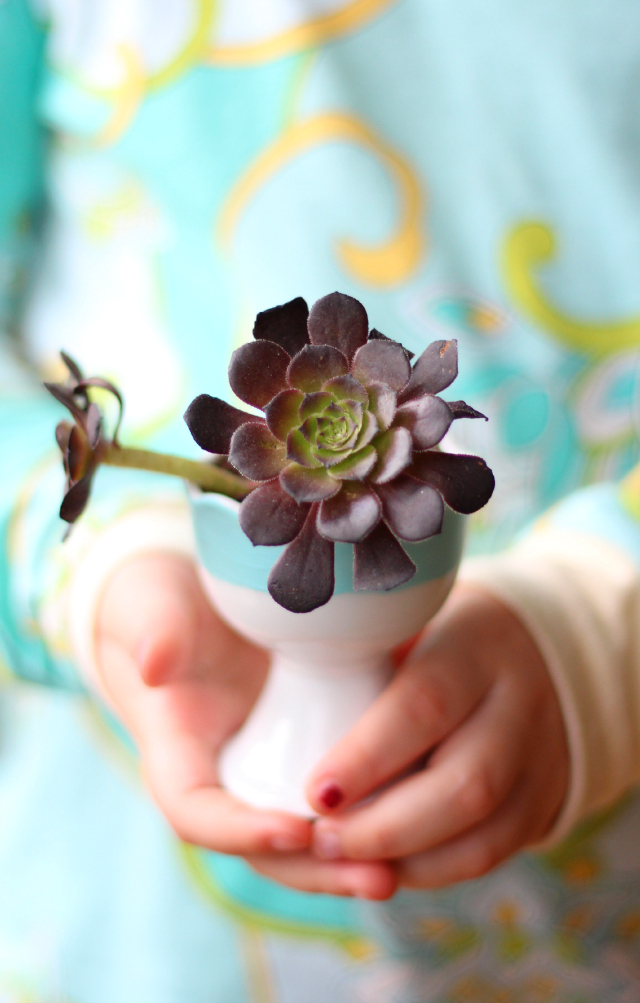 I separated a couple of the succulents into two to get more bang for my buck and used the potting mixture that came with them. You want to be sure to use a potting mix made for cactus and succulents. Succulents also need good drainage, which unfortunately is not something these egg cups provide. Adding a couple pebbles at the bottom will help. In general, you want to use just a tiny amount of water when you water them to avoid the roots rotting in overly wet soil.
I can't wait to use these as decor for our party (stay tuned!). For now, I'm enjoying this pretty addition to my window!