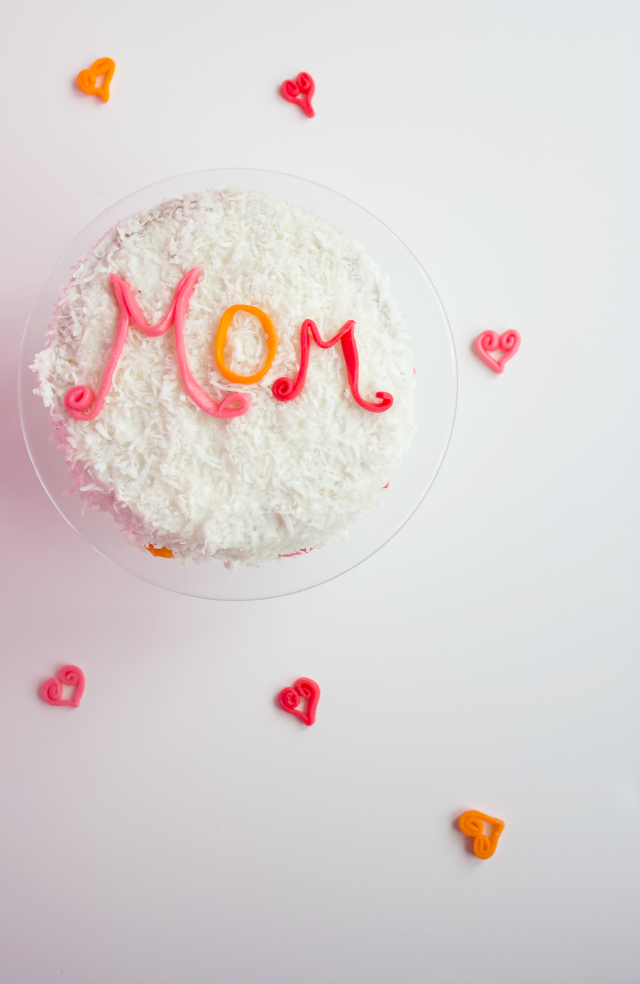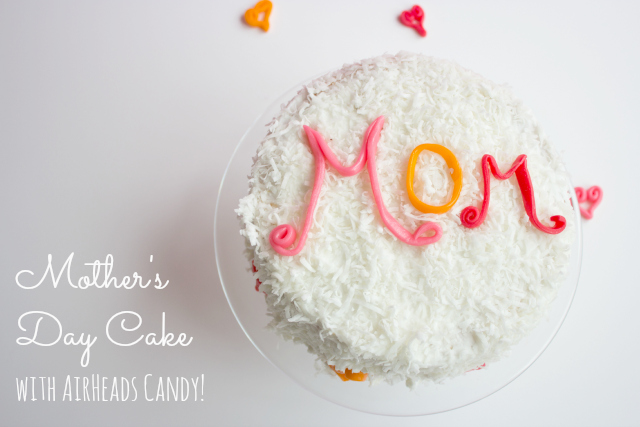 Don't have anything for Mom yet for Mother's Day? No problem. All you need are a few
AirHeads
candies and a cake and you will be all set.
I'm excited to be partnering with AirHeads candy for this post. It turns out I have a lot of fun crafting with AirHeads – you can bend and manipulate them almost like clay.
You may remember this
AirHeads friendship bracelet
I made to enter their Valentine's Day crafting contest (I won 3rd place!). This time I used the same technique of cutting the AirHeads into thin strips for an entirely different outcome.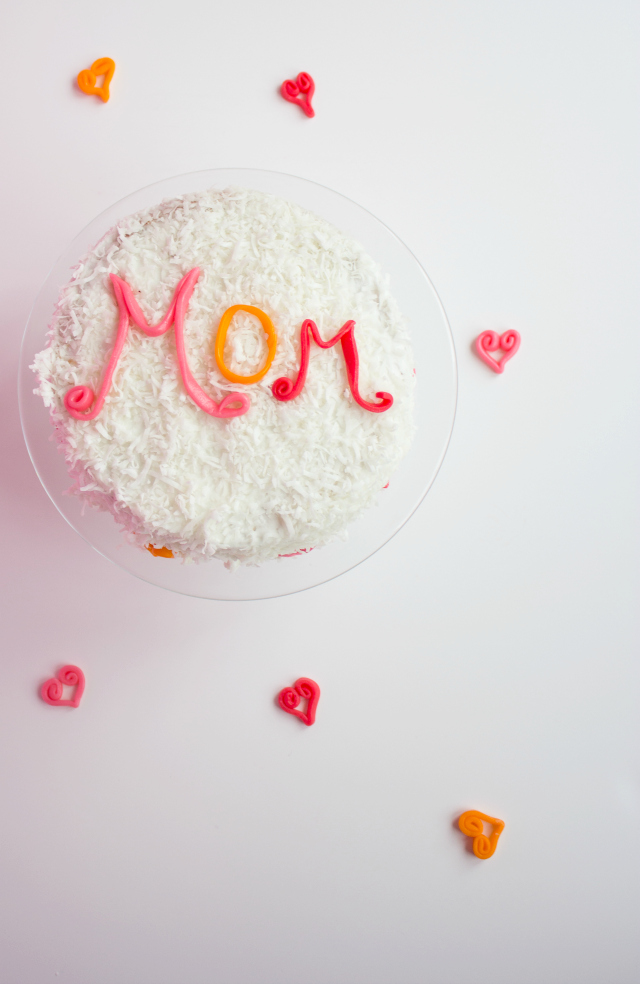 Here is all you need to make an awesome Mother's Day cake for your mom:
Frosted cake – I purchased my coconut cake at my local grocery store for $12 – it was delicious and well worth it. Of course, you could also make your own!
AirHeads candy – I used 2 cherry, 2 orange, and 2 pink lemonade to make the cake, but you can pick whatever colors or flavors you like best.
Kitchen shears – or regular scissors, but just make sure to wash them well first.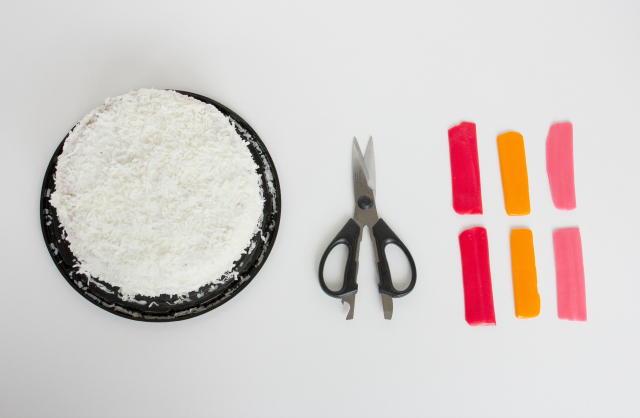 The details on this cake are so easy to make you can have it done in 15 minutes. I'm not kidding! It is easy enough for young kids to help with, especially the hearts. 
I wanted the letters and the heart details on the cake to have a feminine, quilled look to them. To do so, I first started by cutting each AirHead into thin (about 1/4″) strips lengthwise.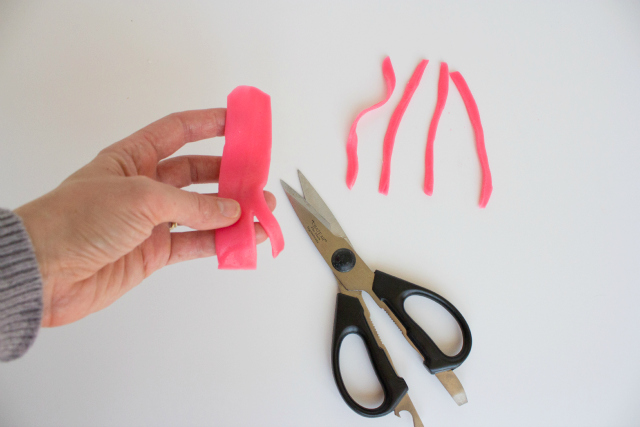 Here is how to make the first "M":
Take two AirHeads strips and pinch them together at the top. They will stay stuck together on their own. Then roll up the end of the left strip a little bit.
Bend the second strip into a U shape
Pinch on one more AirHeads strip and curl the end of that one as well
Place on the cake!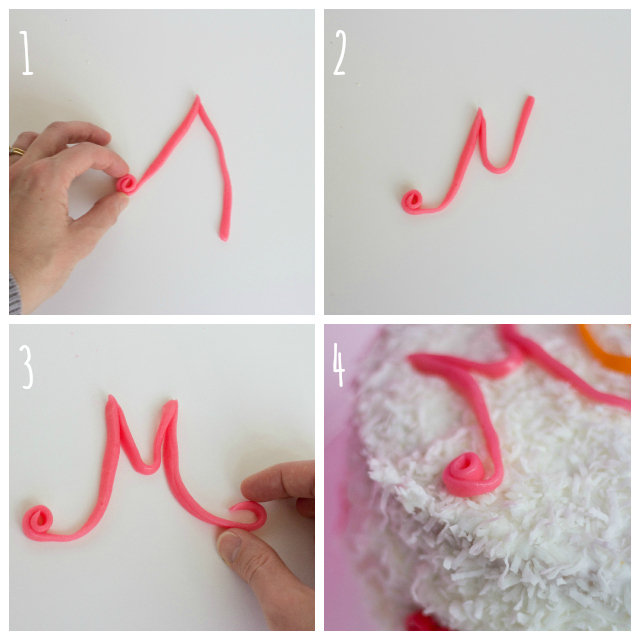 For the "O", just take a strip and pinch it into a circle. For the second "M" just make a smaller version following the instructions above!
Making the hearts is super easy:
Take a strip and pinch it in half
Roll in the left strip midways
Roll in the right strip midways until it touches the other strip
Make as many as you want to go around the base of the cake!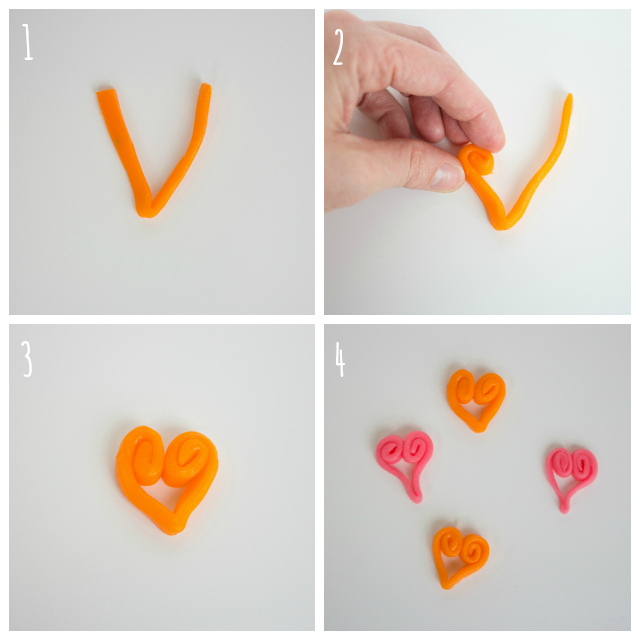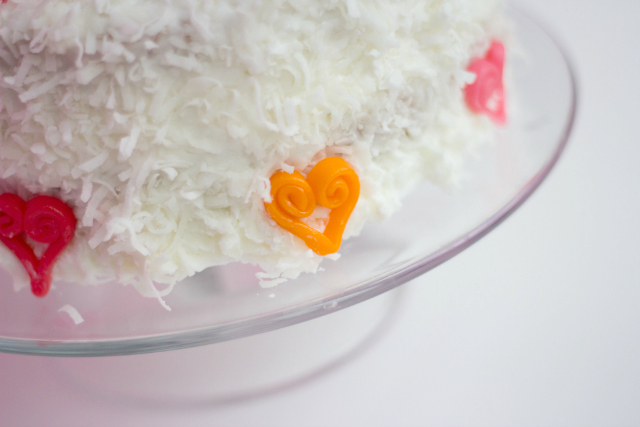 What do you think, would your mom like this?
This post is sponsored by AirHeads