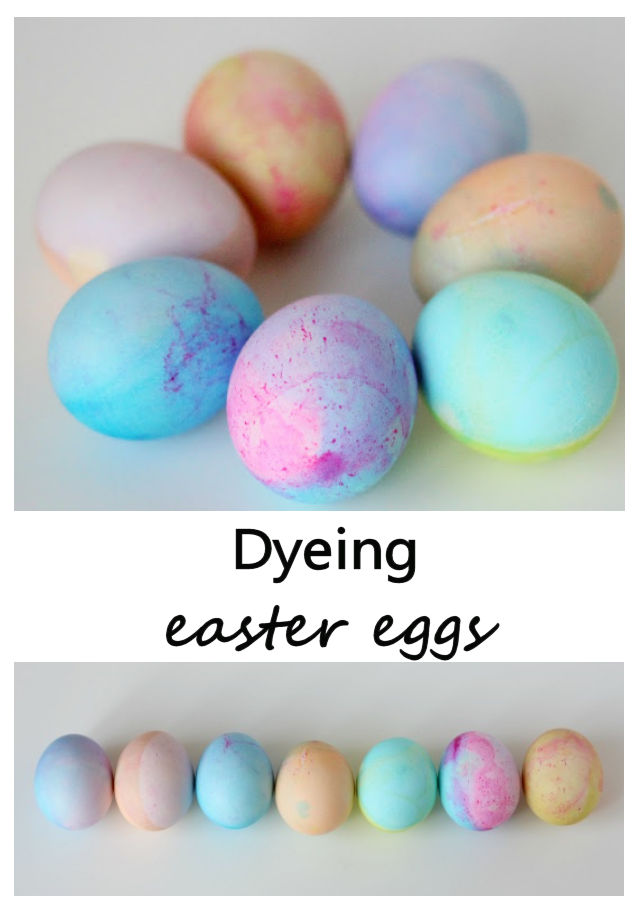 Would you believe these pretty eggs are the work of a 3 year old and 20 month old?!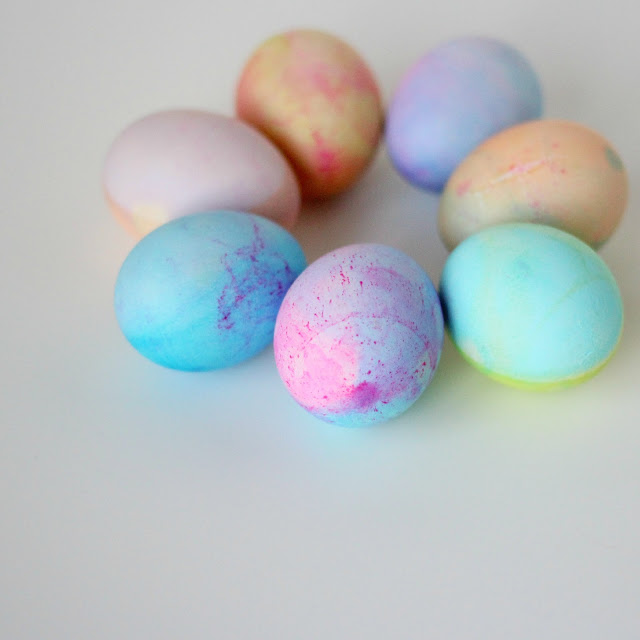 This year I've seen so many clever ways to decorate Easter eggs – marbelizing with nail polish, dip dying in gold paint, covering in washi tape, painting with chalkboard paint, embroidering the eggs – the list goes on!
But if you're like me and 1) haven't dyed any eggs with only 3 days until Easter and / or 2) have little kids at home, sometimes the good old PAAS dye kit is the way to go!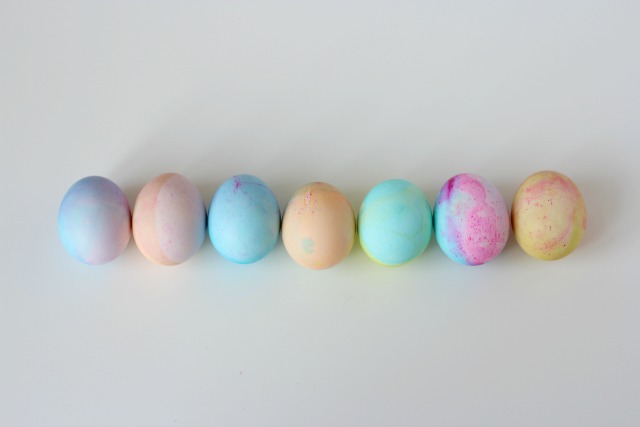 I was surprised with how pretty these turned out. Their marbelized look came from the girls continuing to move around them from color to color! For each dye tablet, I used a cup of water and a tablespoon or so of vinegar. It gave a nice soft color to the eggs without being too saturated.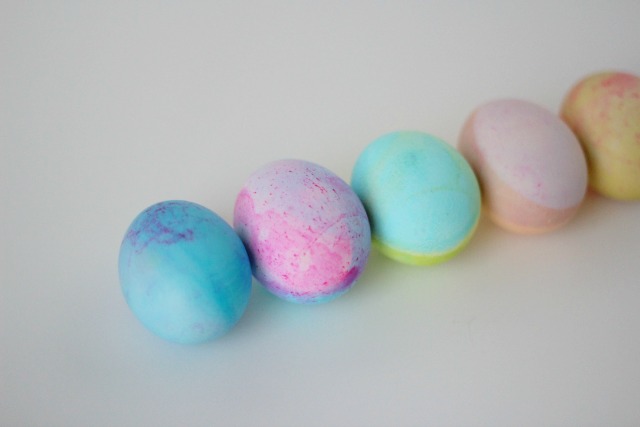 While a little chaotic, egg dyeing with these guys was a ton of fun!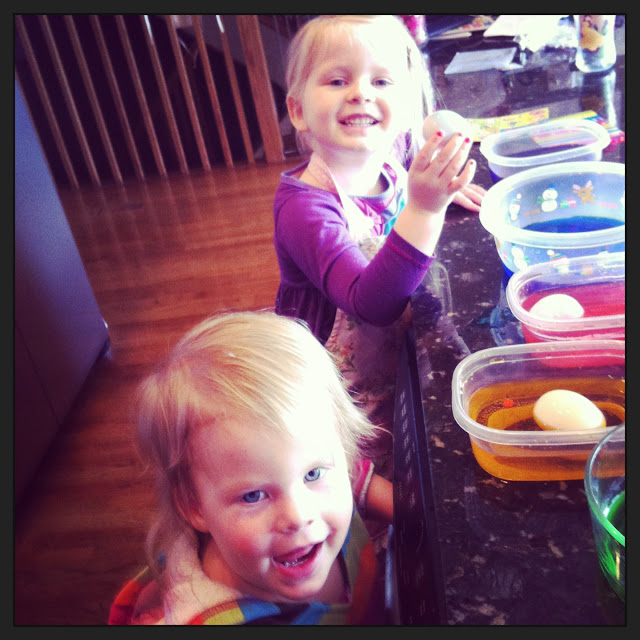 So don't beat yourself up if you didn't get around to any of those cool Easter egg ideas you pinned. Just head to the grocery store, buy the $2 PAAS kit, and have some fun this weekend. Happy Easter!