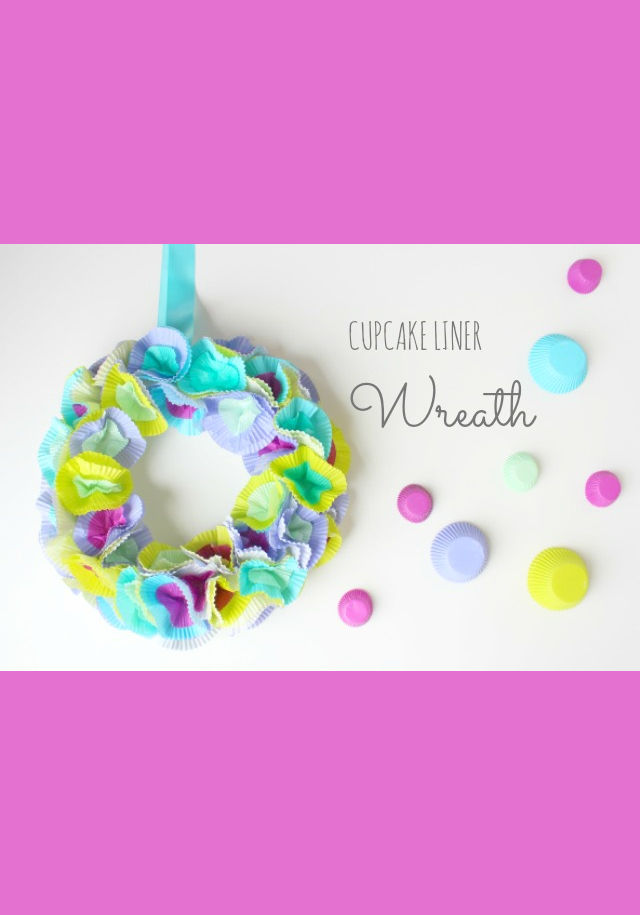 Spring is here! However with 20 degree temps in Chicago today it sure doesn't seem like it. If it's still cold where you are, this bright and cheery wreath might be just what the doctor ordered.
Y
ou can make this wreath for under $10 as the main supplies are inexpensive cupcake liners! Did you know that they can be used for a variety of crafting projects? Check out these pretty cupcake liner flowers from Martha Stewart and The Sweetest Occasion that inspired this wreath.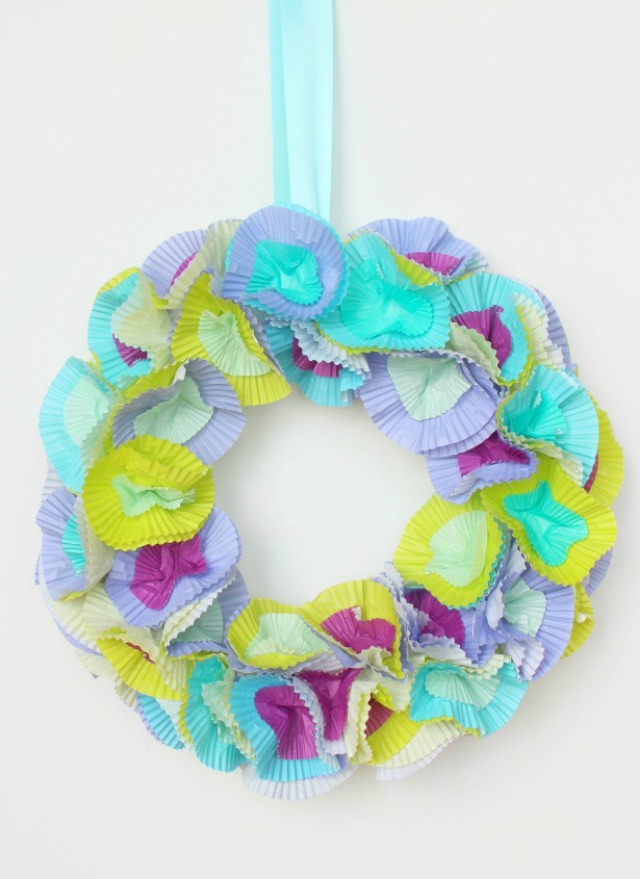 Supplies for Wreath
12″ foam wreath form
100-150 regular sized cupcake liners / baking cups (Wilton makes an endless variety of colors and fun prints – the hardest part will be choosing from all of them. I purchased mine at Joann Crafts)
50-75 mini paper baking cups
Hot glue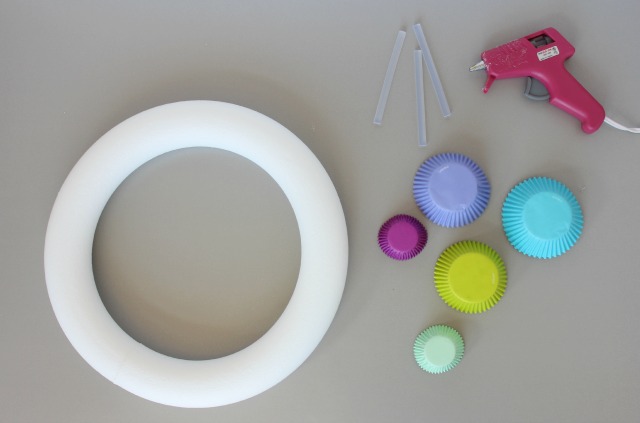 How to Make Wreath
1. Start by making a bunch of flowers – you'll need around 50 flowers for the wreath. For each flower you'll need 2 regular sized baking cups and one mini baking cup. Flatten them down (the colored / printed side of the cup should be facing up).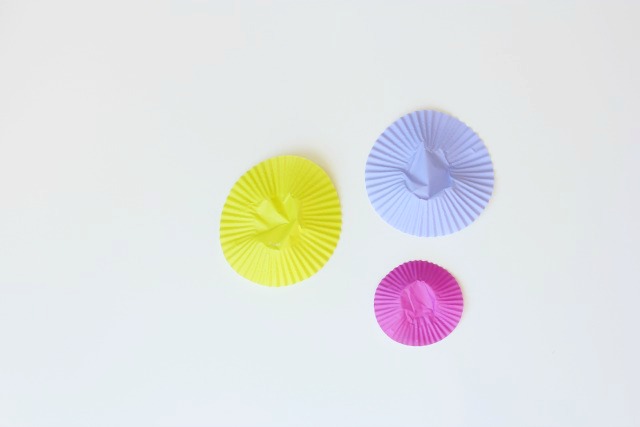 2. Add a small dab of hot glue to the center of each baking cup to layer them on top of each other.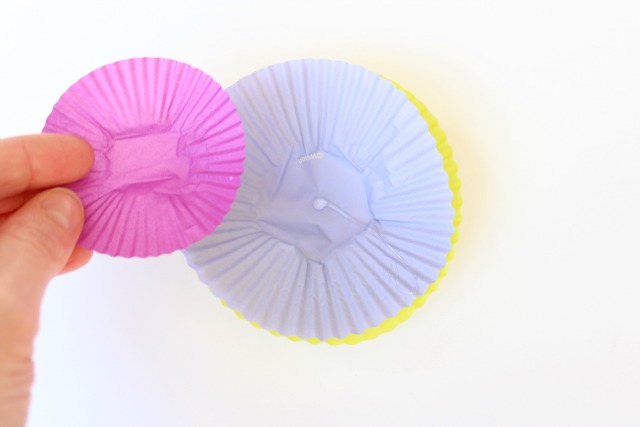 3. Grab from the bottom baking cup and pinch them all together.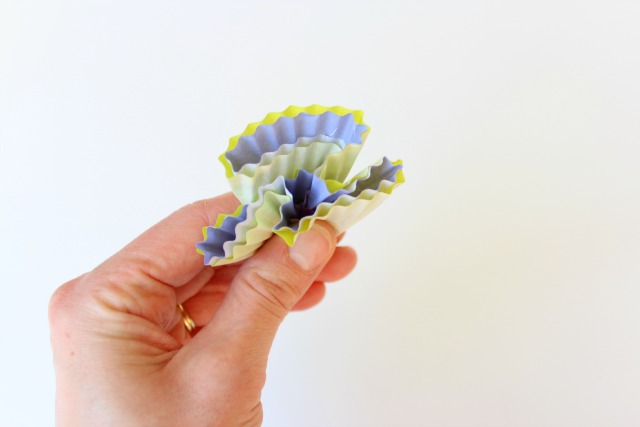 4. While still pinching the bottom, fan out the top to make into an organic flower shape.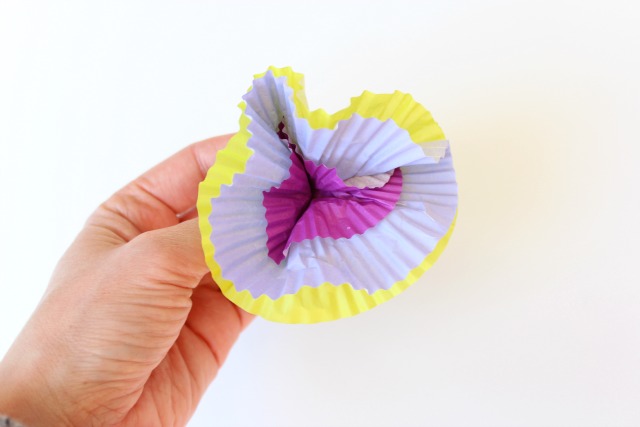 5. Once you've made plenty of flowers start gluing them onto your wreath with a dab of hot glue.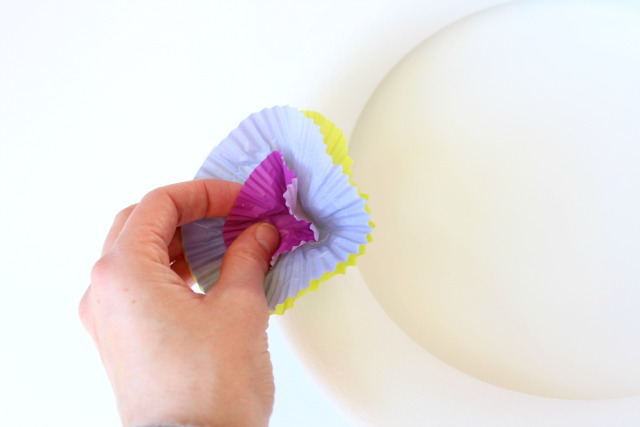 6. Continue working around the wreath. You want to avoid any of the wreath form showing through, but you also want to be careful not to crowd the flowers too close together or you'll loose their pretty floral shape.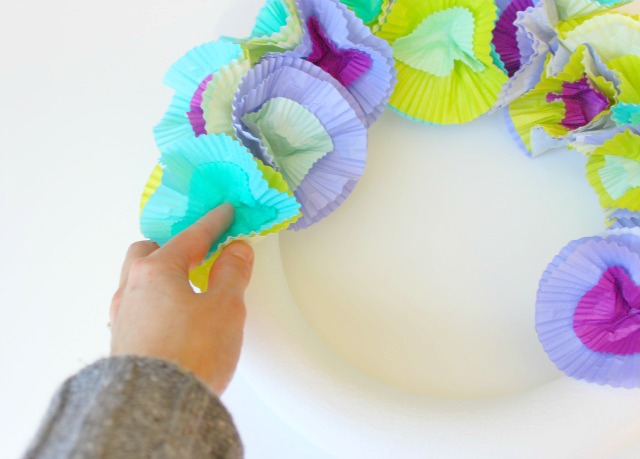 7. Don't forget to cover the sides! You can fill in smaller gaps by scrunching up a single baking cup rather than using a full flower.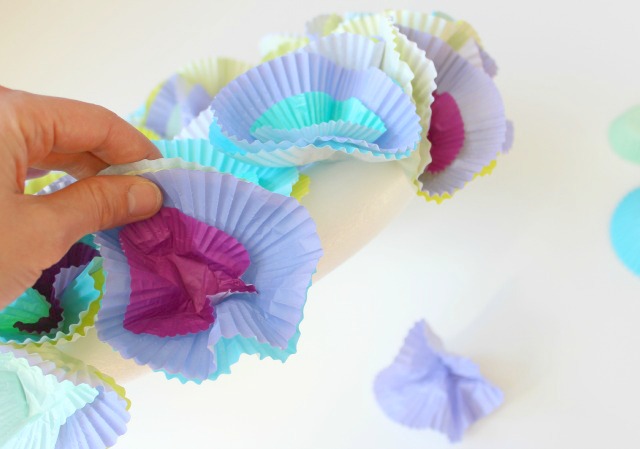 It might look time consuming, but the flowers are so simple to make that you can easily finish this project in under 2 hours.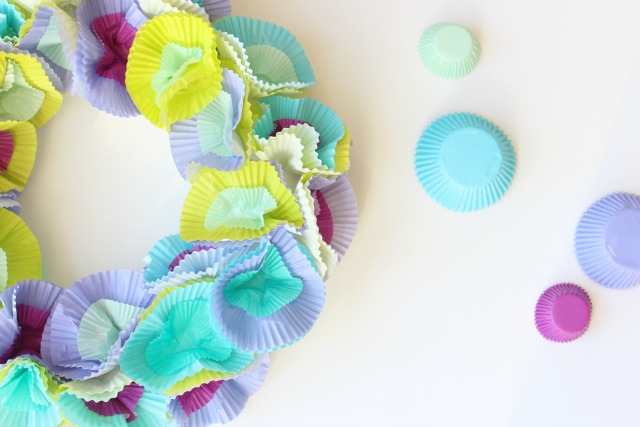 I'm hoping if I hang the wreath on my door it will encourage spring weather to get here a little sooner. 😉