Blue and Hot Pink "Bohemian Chic" Toddler Room – A Tour
March 28, 2012 | FILED UNDER: Uncategorized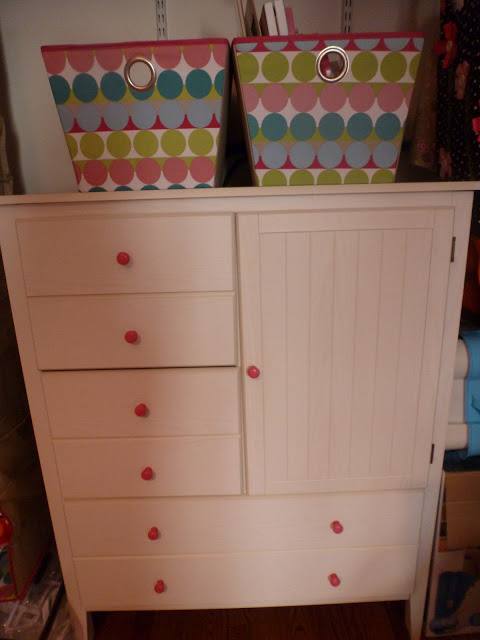 Stella's big girl room continues to evolve from my original post, so I thought it would be helpful to provide an updated tour of the room with links to the tutorials for all the DIY projects. First, her big girl room now has a big girl bed! We transitioned her out of her crib to this IKEA Minnen bed: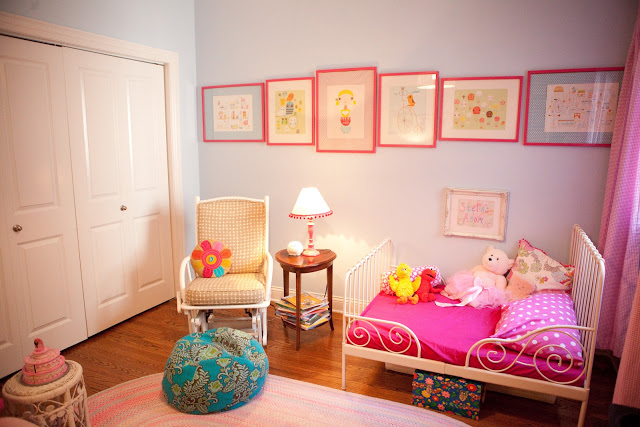 The wall of whimsical
Suzy Ultman prints
were the inspiration for the room. You can see how I framed them
here
: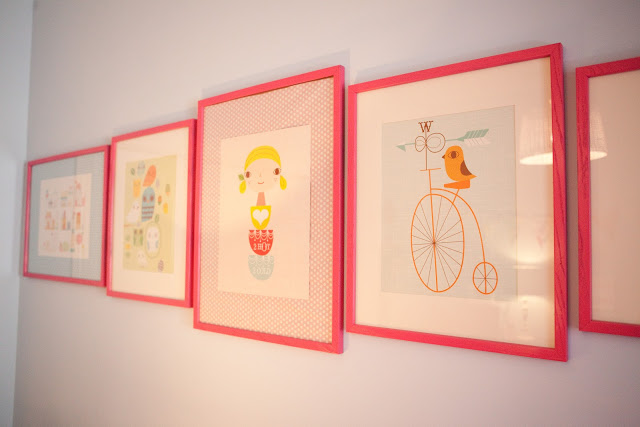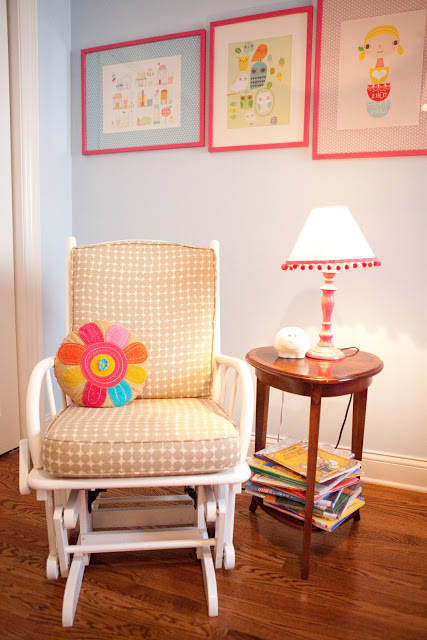 I made a sign for Stella's room by writing on top of one of her scribbles and framing it in a vintage frame that I purchased at a garage sale.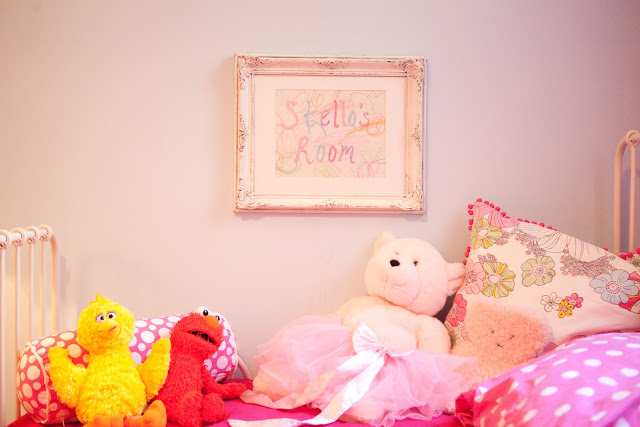 The black storage unit (also from Craigslist) that was previously in our office, has been transformed into 'toy central':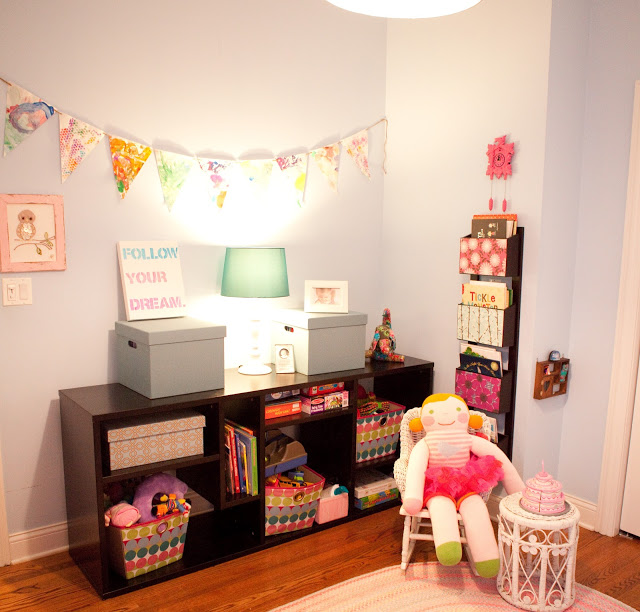 I love this one-of-a-kind bunting made from Stella's artwork. Such an easy DIY project: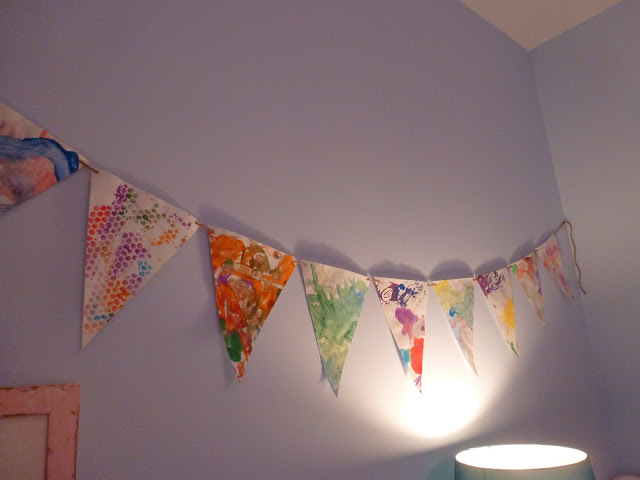 Two other incredibly quick DIY projects were this stenciled Follow Your Dream canvas and the old magazine rack I turned into a book rack with brightly colored papers: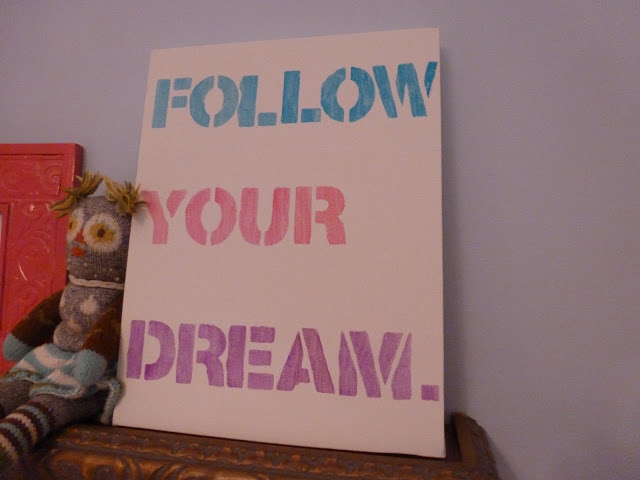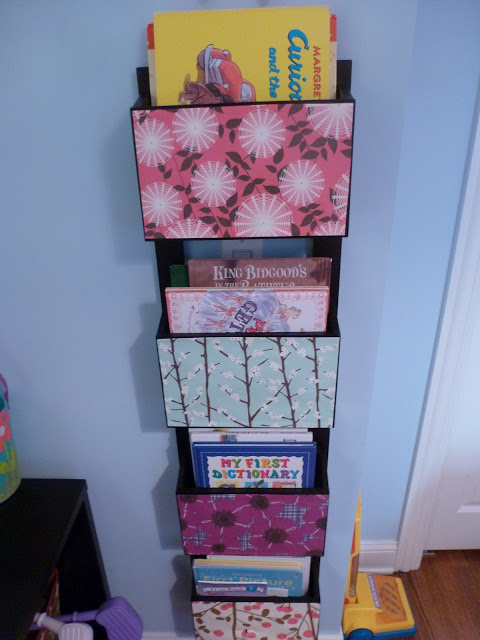 I found this cute wicker rocking chair and similar styled ottoman at a
flea market.
The perfect place for tea parties.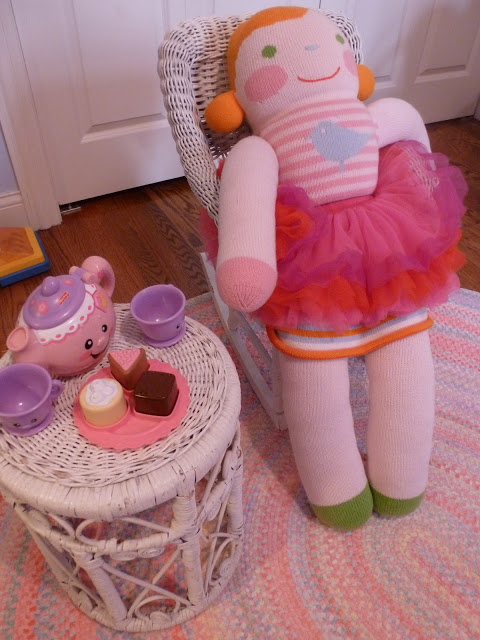 I moved Stella's dresser into the closet to make more room for playing: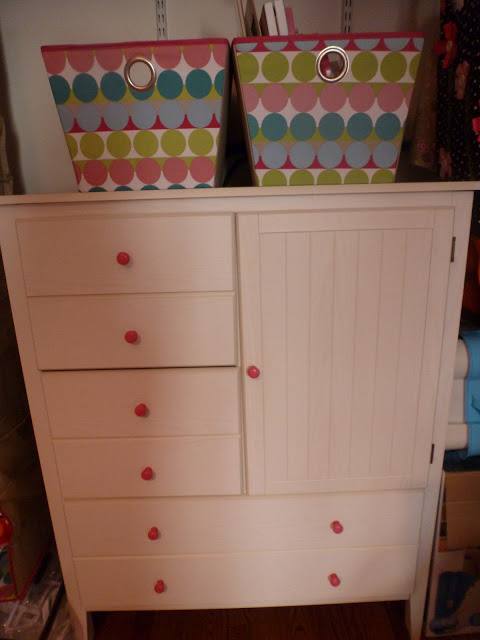 For the main lighting fixture, I spray painted a brown wicker drum lamp and my sister helped me make an awesome cord cover using scraps of fabric and sewing them into a long tube: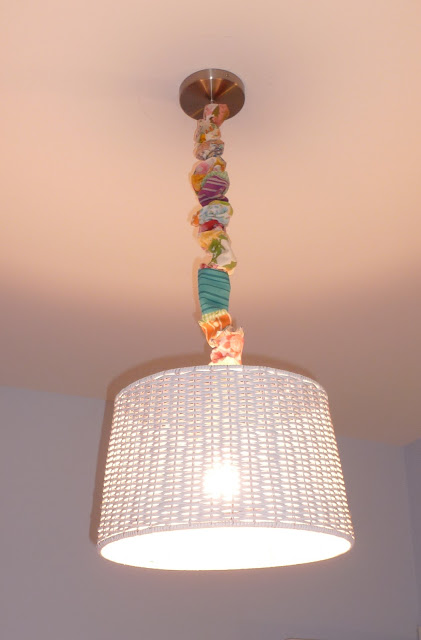 I spray painted an old coat rack white to hold Stella's very essential ducky towels, princess capes and bumble bee backpacks 😉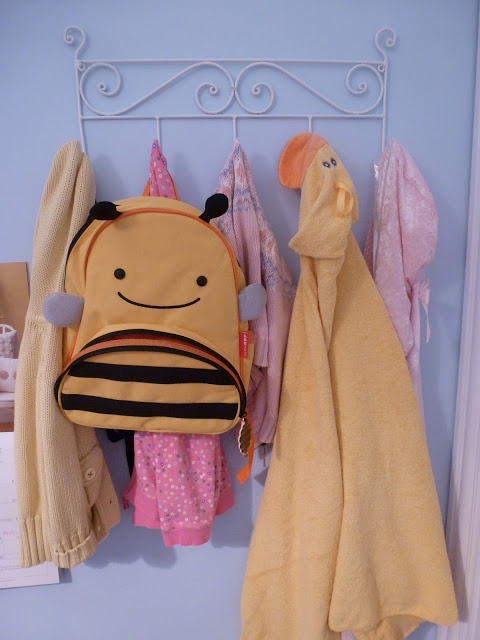 A vintage tray from Goodwill corrals all of Stella's barrettes and headbands: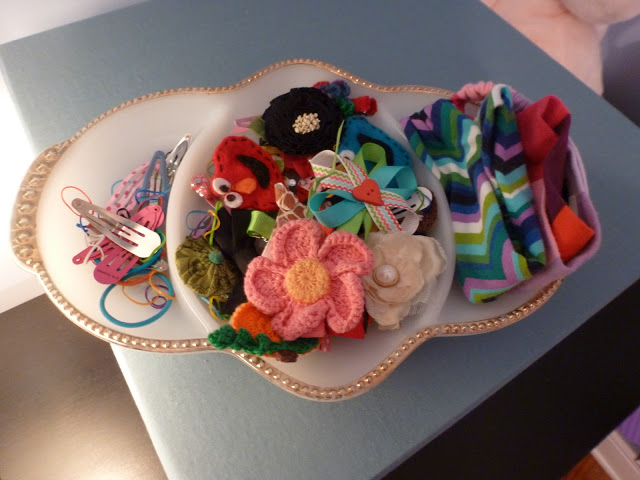 Finally, a little sign to make it clear that this room is just for Stella (although her little sister always seems to find a way in!)
UPDATE: This big girl room is now a shared sibling room! Check out some of the recent changes I made to turn it into a room for both Stella and her little sister Hazel.