Design Improvised Turns 1 Year Old!
January 12, 2012 | FILED UNDER: Uncategorized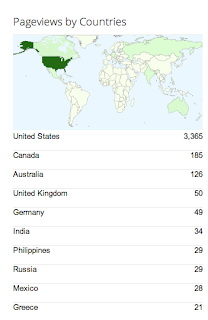 It struck me the other day that I started this blog almost exactly one year ago with
this post
. My first thought, was "Wow, a year sure goes by fast" and my second thought was "Wow, I can't believe I stuck with blogging for a year!" What started out as a fun hobby and a way to capture and share some of my DIY projects with friends and family is still largely that, and I'm still enjoying it as much as I did when I first started. I only wish I had time to blog twice as much.
So in honor of the blog's 1 year birthday, I thought I would share some interesting stats on the blog over the past year. I think it is so cool to have all this information at your fingertips:
I averaged about 1 blog post a week, with this being my 52nd post by chance. Of those posts, the riveting (ha!) topics I covered included:

DIY projects / crafts – 48% of posts
Holidays and parties – 28%
Room redoes – 16%
Flowers and gardening – 12%
Treasure hunting (flea markets, Craigslist, etc.) – 7%
For those of you checking whether these add up to 100%, there was some overlap in topics 😉

It turns out someone else other than myself and my family must be reading this blog because it has had a total of 4,217 page views in the past year!!
My most popular post by far was a somewhat random one about "Faking Beadboard". Well, I must have hit the Google search word jackpot on that one because it has had a whopping 578 page views
My second and third most popular posts were "Stella's Nursery:Improvised" (122 page views) and "Stella's Big Girl Room: Inspiration" (100 page views)
DesignImprovised has gone global… turns out I even have a small following in Greece 😉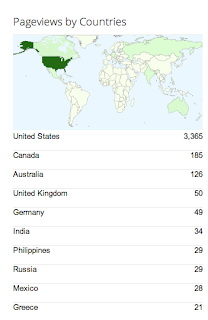 One thing that I wish I could've done better last year was to encourage more commenting and discussion on my posts, especially now that I have proof that people are actually reading them! So that is my goal for 2012…to write stuff that makes others want to chime in with their own ideas and suggestions. Here's to making it to celebrate the 2nd birthday of the blog!