How to Create a School Lunch Station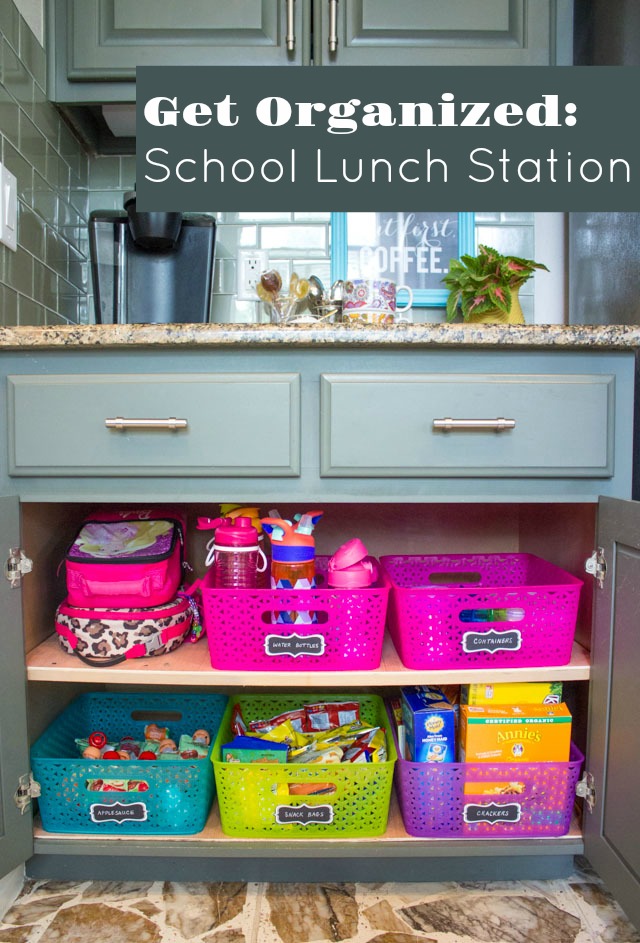 This is a big year for us. For the first time ever, both Stella (6) and Hazel (5) are in school full time. That means an even crazier morning routine with snacks and lunches to pack before we head out the door. It only took about a week of chaotic scrambling at 6:30am to realize something had to change. Introducing the school lunch station!
By clearing out a lower cabinet and dedicating it to lunch box containers, water bottles, and packaged crackers and snacks, Stella and Hazel now have everything in reach to pack the majority of their OWN lunches and snacks by themselves…and we do it the night before. Read on for my 6 steps for empowering your kids to make their own lunches with the help of a school lunch station.
This post contains affiliate links. See our full disclosure.
Our Must-Have Containers for School Lunches
These are our go-to storage containers, ice packs and water bottles:
How to Create a School Lunch Station
1. Pick a Lower Cabinet
I realized one of the biggest barriers to having the girls help make their own lunch and snacks was that most of the food they needed was out of reach – either high up in the pantry or the refrigerator. The rest of their lunch box containers and cups were scattered across several cabinets. I decided to clear out this cabinet that previously held a hodgepodge of things (it was a good opportunity to purge and rearrange items to places where it made more sense to store them!). Having a dedicated space was a huge step towards making lunches easier (and more fun) for my kids.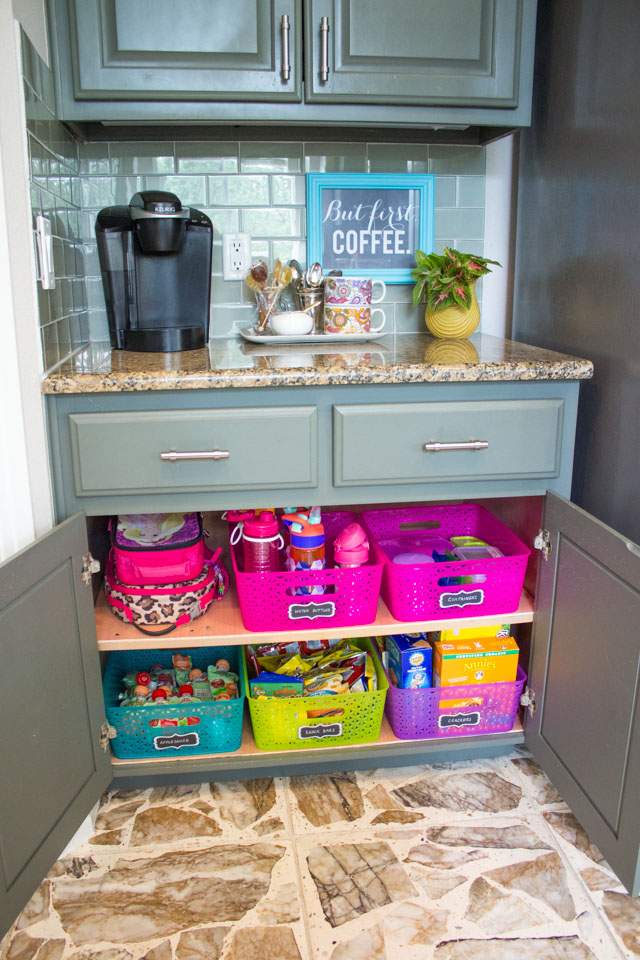 2. Corral Lunch Box Containers
Previously I had the lunch boxes at the bottom of the pantry, the water bottles in an upper cabinet, and the storage containers in another cabinet. Having them all on one shelf makes it SO much easier to find what we need. To help corral them, I used some colorful plastic bins – here are some similar storage bins to the ones I used. I also used these for my homework station – if you haven't seen that be sure to check it out! I find that the bins help keep everything from toppling over and becoming a jumbled mess on the shelves. The girls can just pull out a bin and get what they need.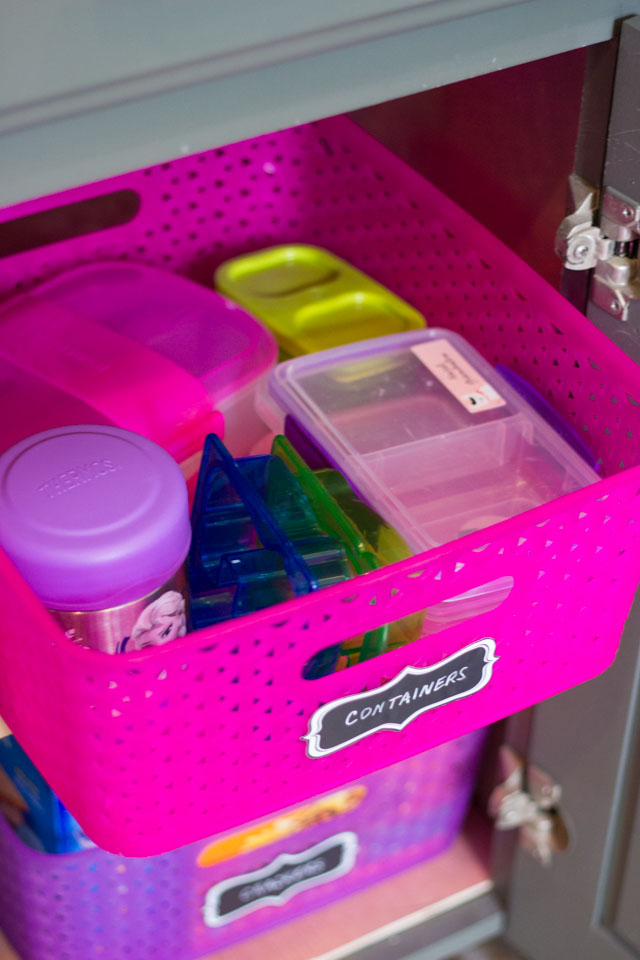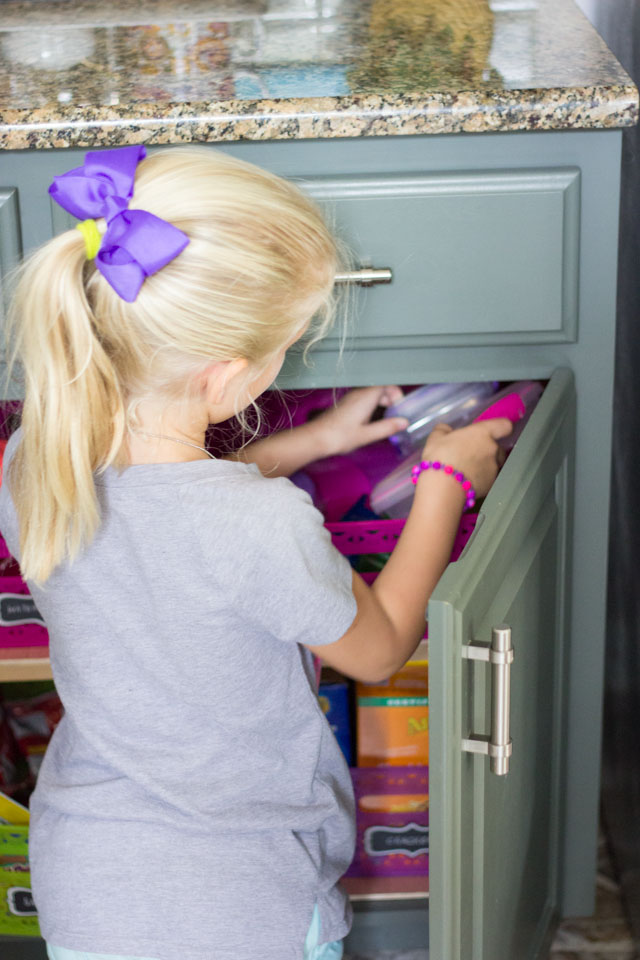 3. Add Snacks to the School Lunch Station
Each of my girls is supposed to bring a "dry, healthy" morning snack for school each day. For us, that means a lot of cracker packs! I created a bin for individually packaged crackers, another bin for larger boxes of snacks, and one dedicated to applesauce, which they go through a lot of! Determine what the right groupings are for you and give each its own bin with a label (I like these chalkboard labels).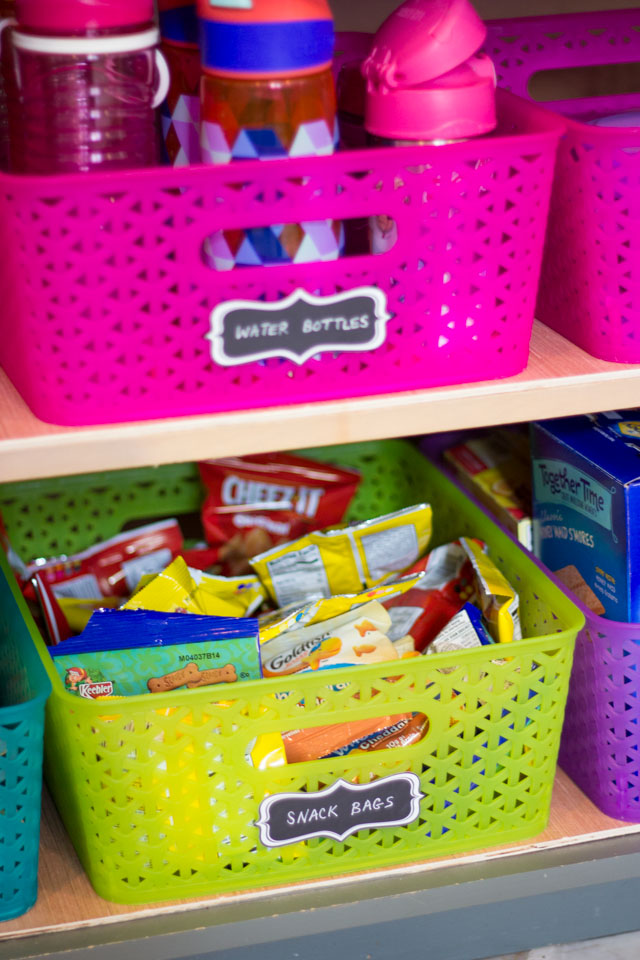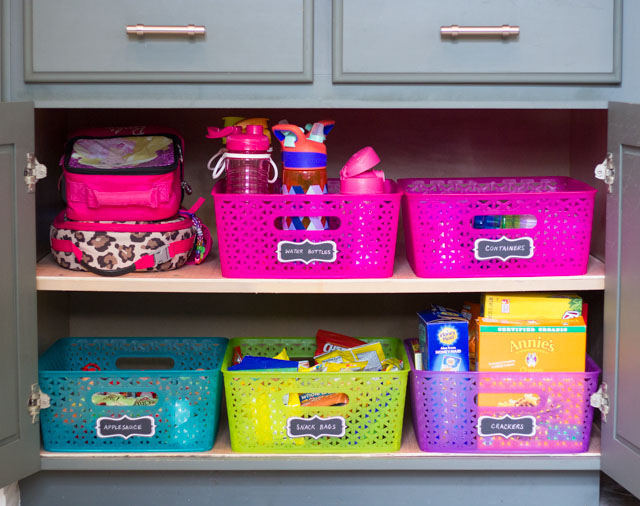 4. Rethink the Refrigerator

Of course, you can only store shelf-stable items in your school lunch station. In addition, you might want to think about how to make refrigerator items more accessible for younger kids to reach. Stella and Hazel can now grab deli meat and cheese from a bottom drawer in the fridge, along with fruit and veggies. I still help them with any cutting, but they can at least look for what they want and grab it themselves.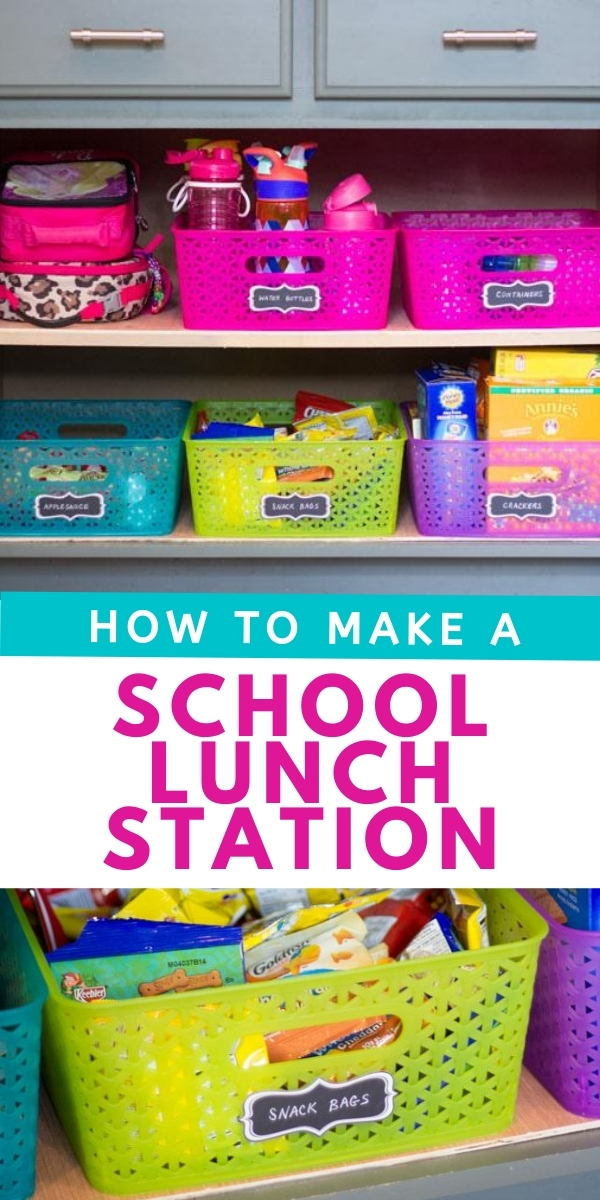 5. Let Kids Take Risks
I often cringe watching my 5 year old fill up her own water bottle or pour crackers out of a box! But I know letting them try is the only way they are going to learn. My mom was the one who encouraged me to have Stella and Hazel make their own lunch. She proudly claims that I made my own lunch from 1st grade on. 😉
6. Set a Routine
In order to stick with it, and not regress to me scrambling in the morning, we've found it helpful to pack everything up right after dinner. I clean up the dinner dishes while the girls are packing their lunches. So far, this routine has worked great! We keep everything in the refrigerator overnight and all we have to do is pull it out in the morning.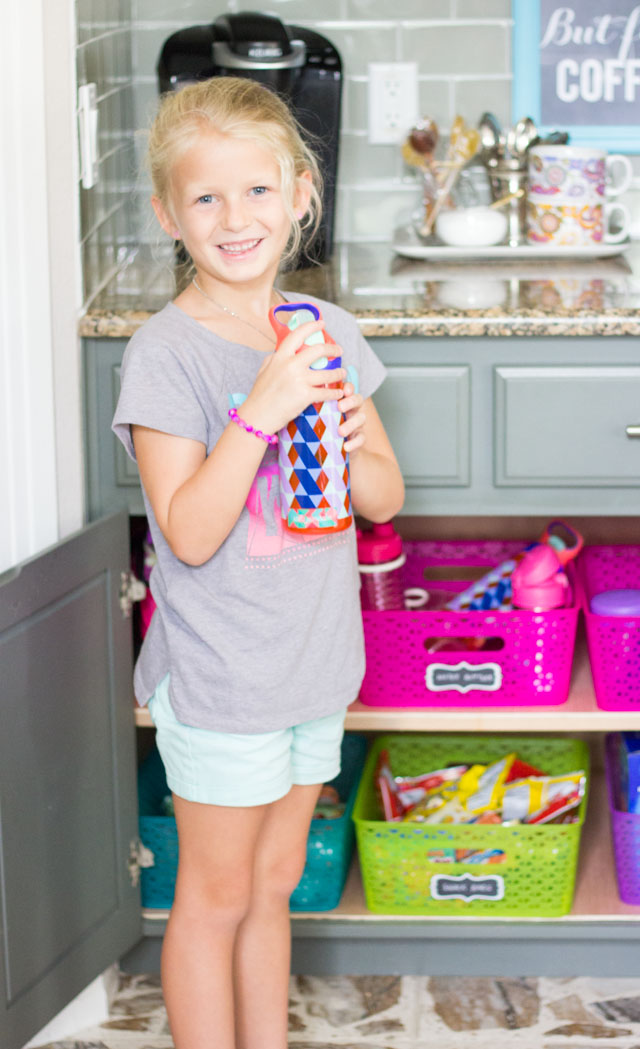 Ready to Tackle Homework Too?