Easter Bunny Fluffy Slime Recipe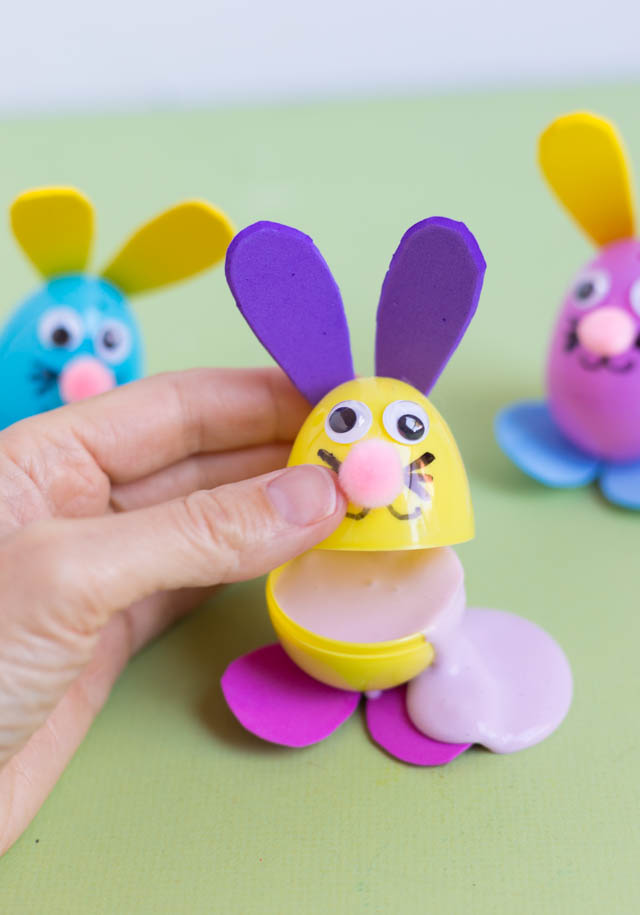 Easy Fluffy Slime Recipe
Slime is even more exciting when it comes in an egg decorated as an Easter bunny! I partnered with Aleene's Glues to share this easy fluffy slime recipe with you for a fun Easter activity with your kids. My daughters were so excited that I am finally doing a slime project for the blog. They watch slime videos all the time on YouTube, and have tried making slime in the past with varying success. However, I am happy to report that this fluffy slime recipe with Aleene's Tacky Glue, borax, and shaving cream is a keeper!
In addition to making the slime, we decorated Easter eggs to look like bunnies and filled each egg with slime. These silly eggs would be a great Easter basket stuffer or a fun party favor.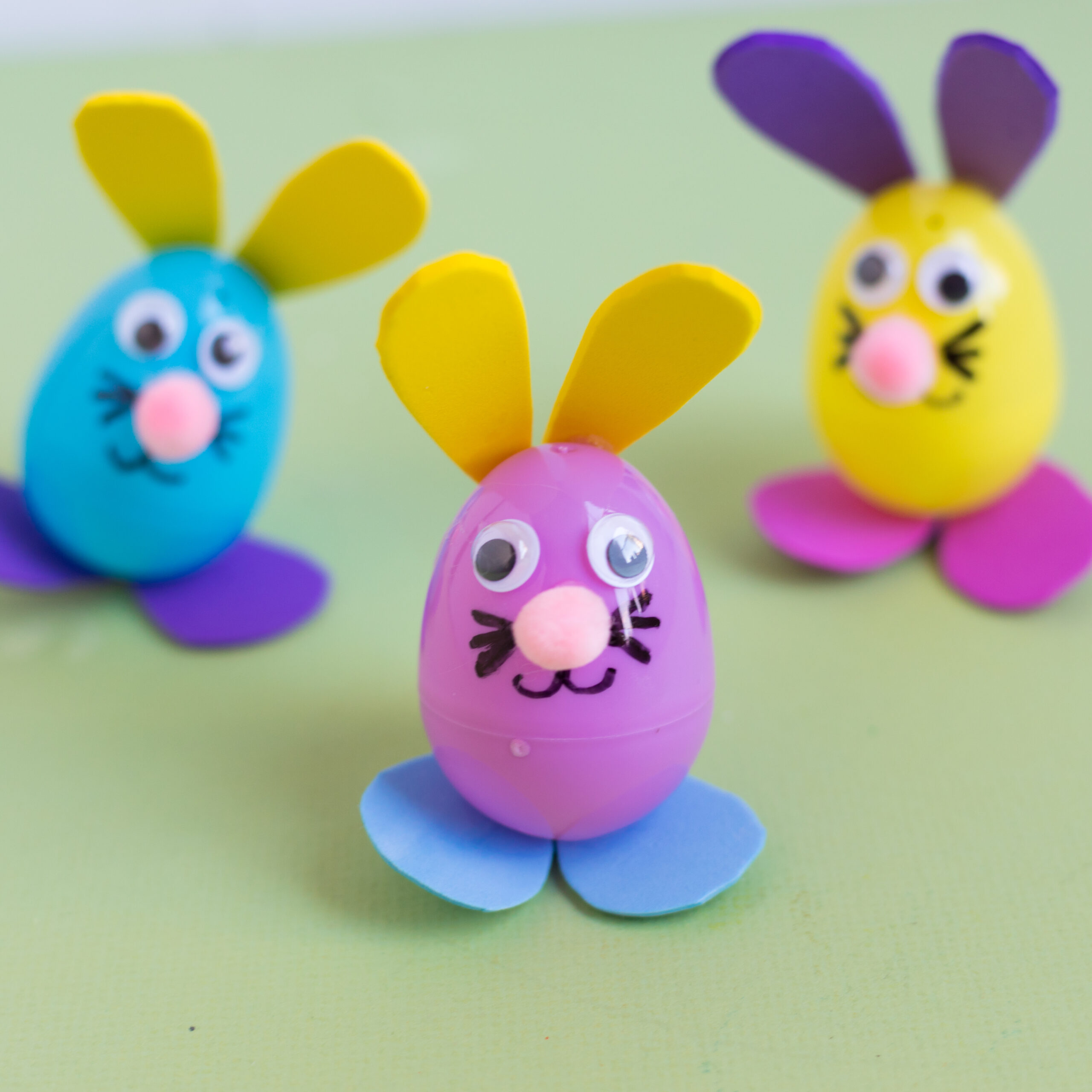 This post contains affiliate links. See our full disclosure.
Fluffy Slime Recipe Ingredients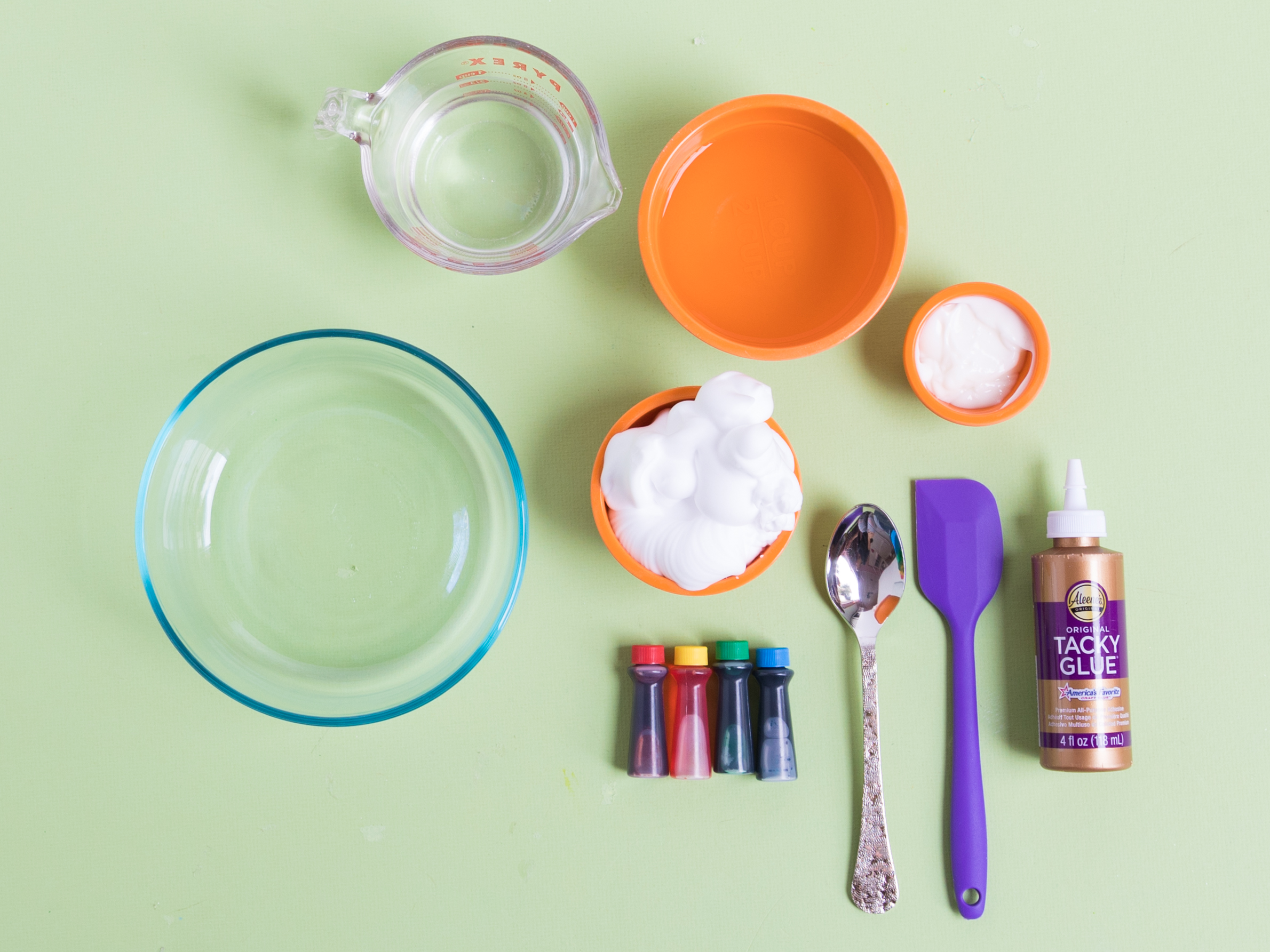 Making Fluffy Slime
Step 1: Add glue
Empty a 5 oz. bottle of Aleene's Original Tacky Glue into a bowl. Be sure to squeeze out all the glue!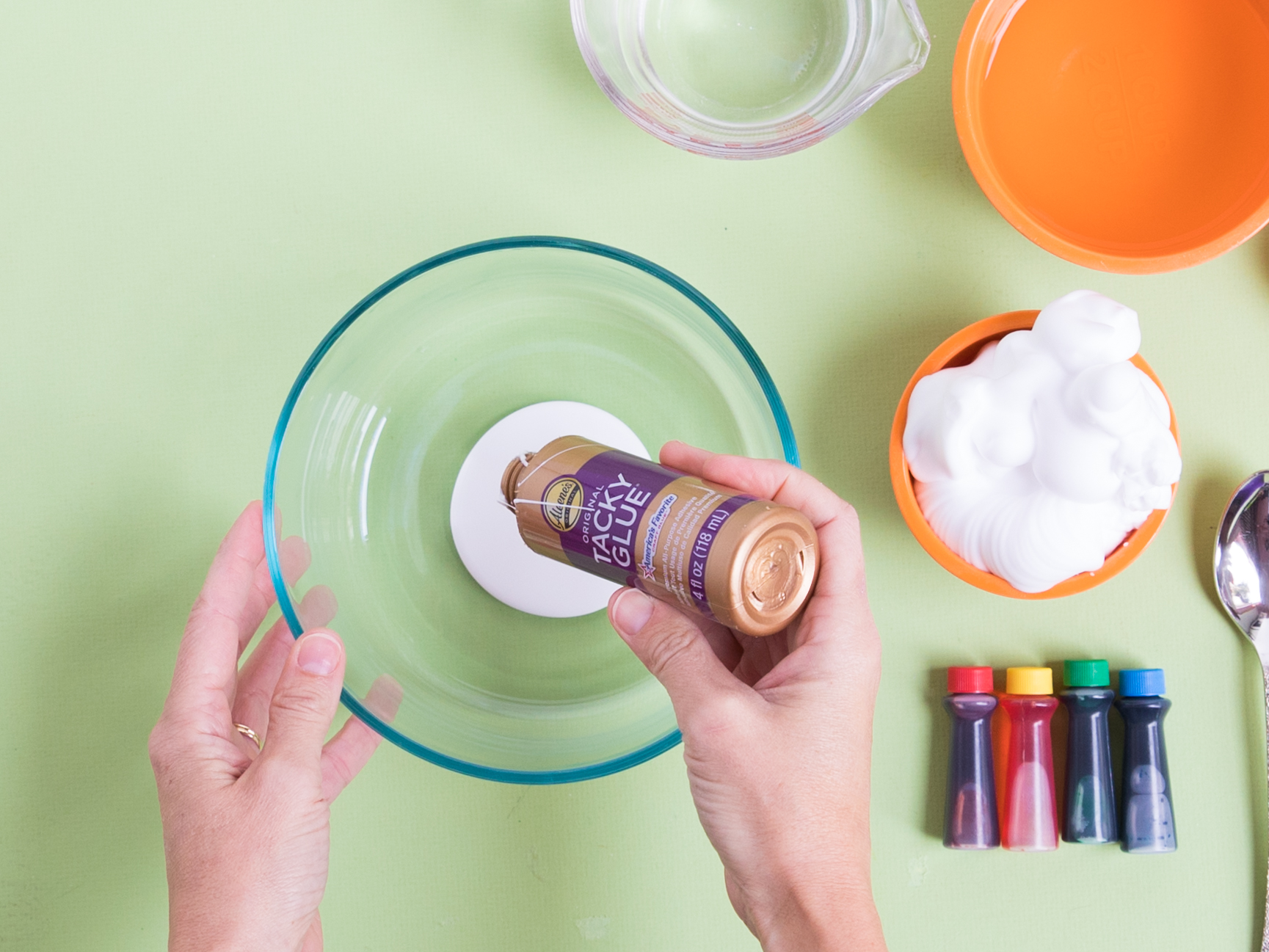 Step 2: Add water
Mix with 1 cup of water.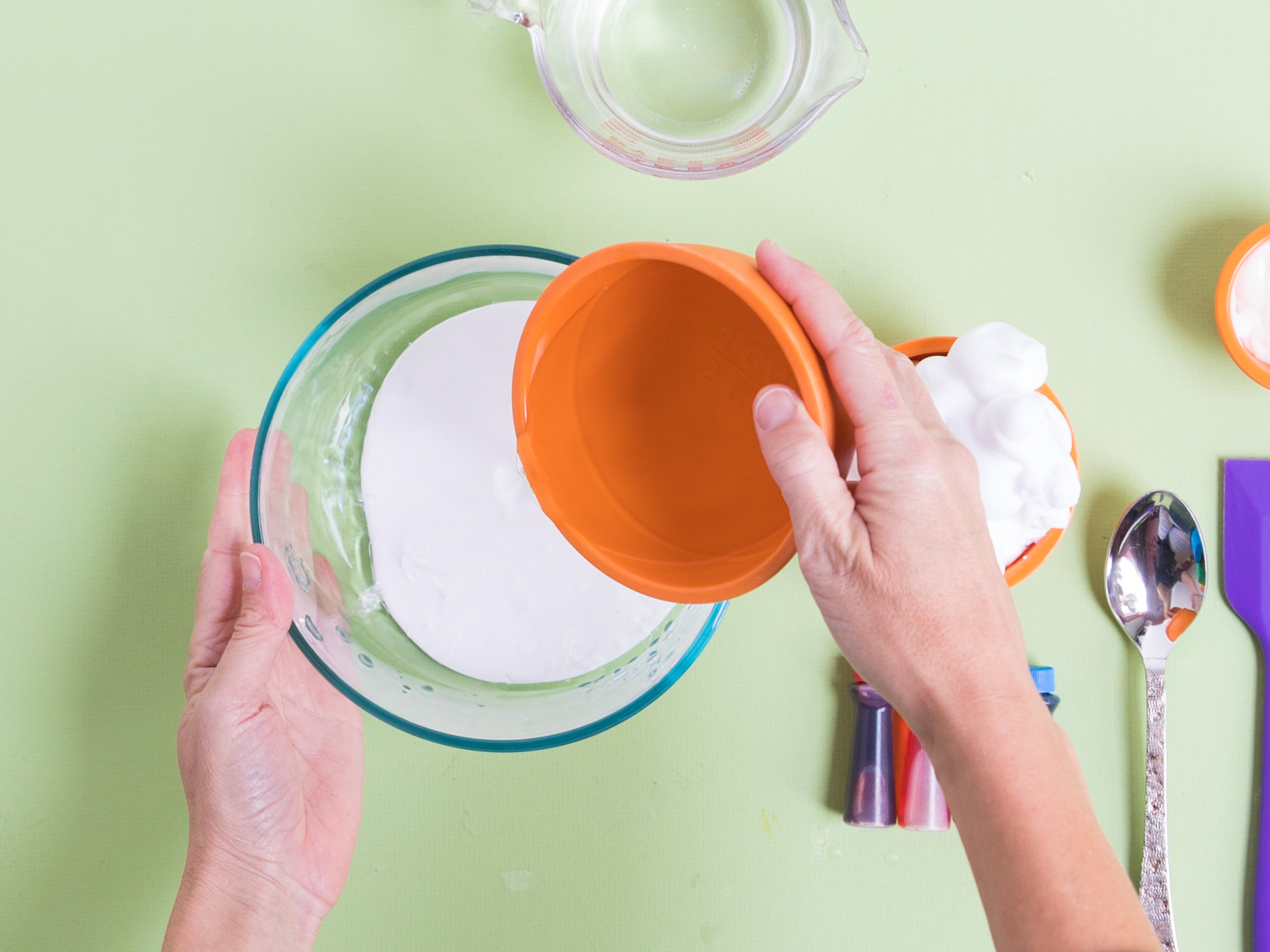 Step 3: Add food coloring
Add desired amount of food coloring. We used red and blue to make purple slime.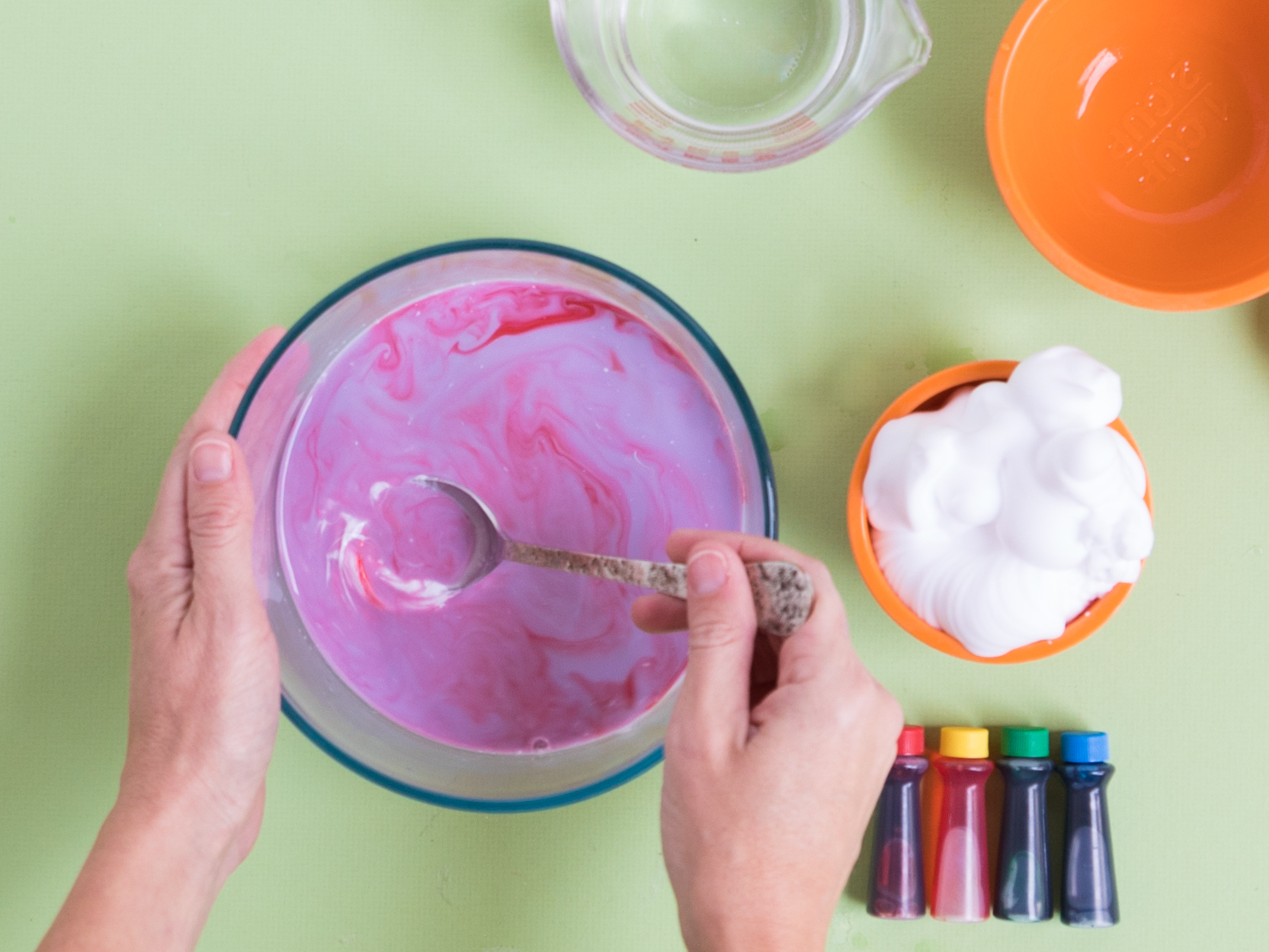 Step 4: Add shaving cream
Mix in 1 cup of shaving cream.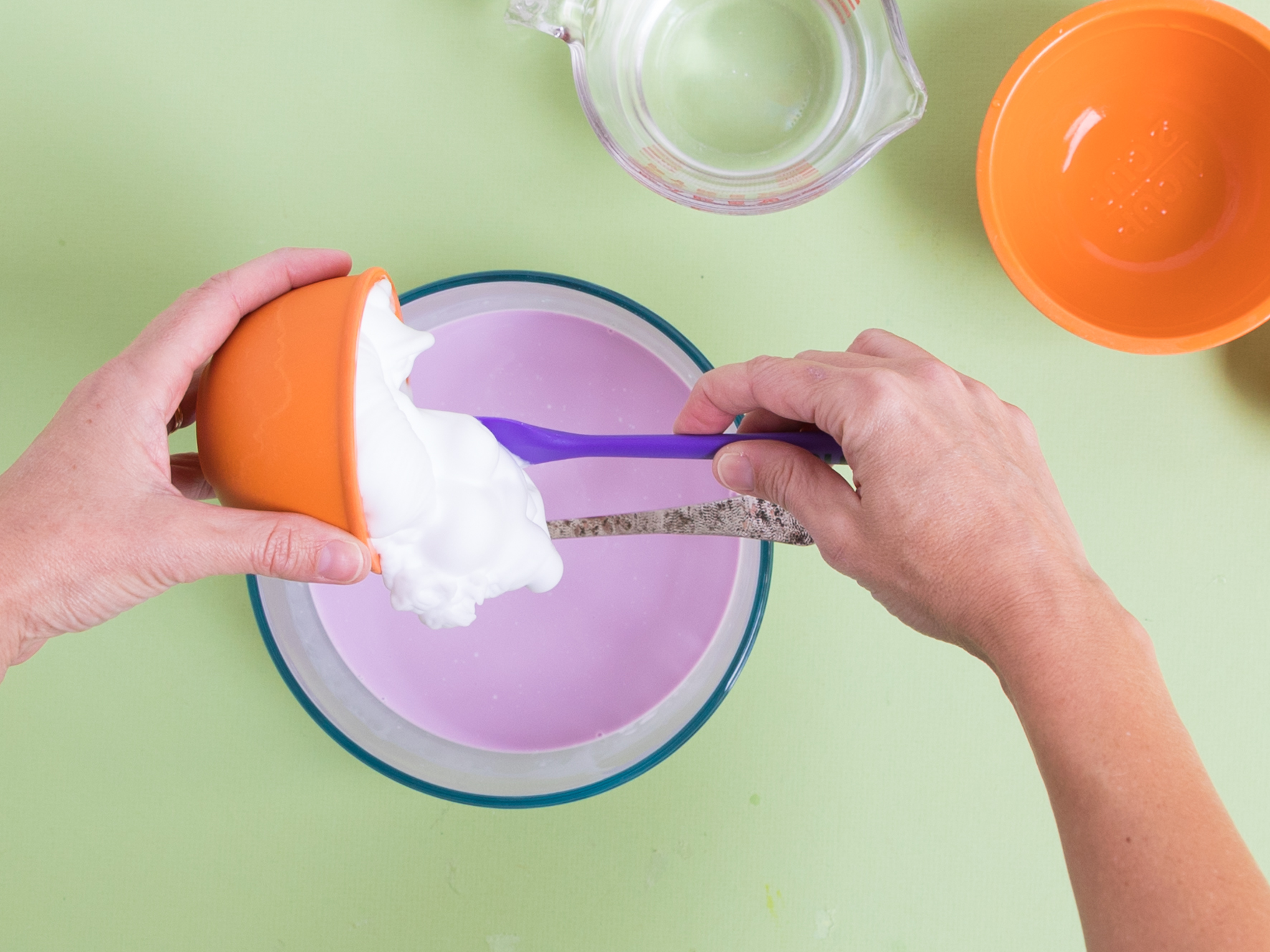 Step 5: Add lotion
Stir in two tablespoons of lotion.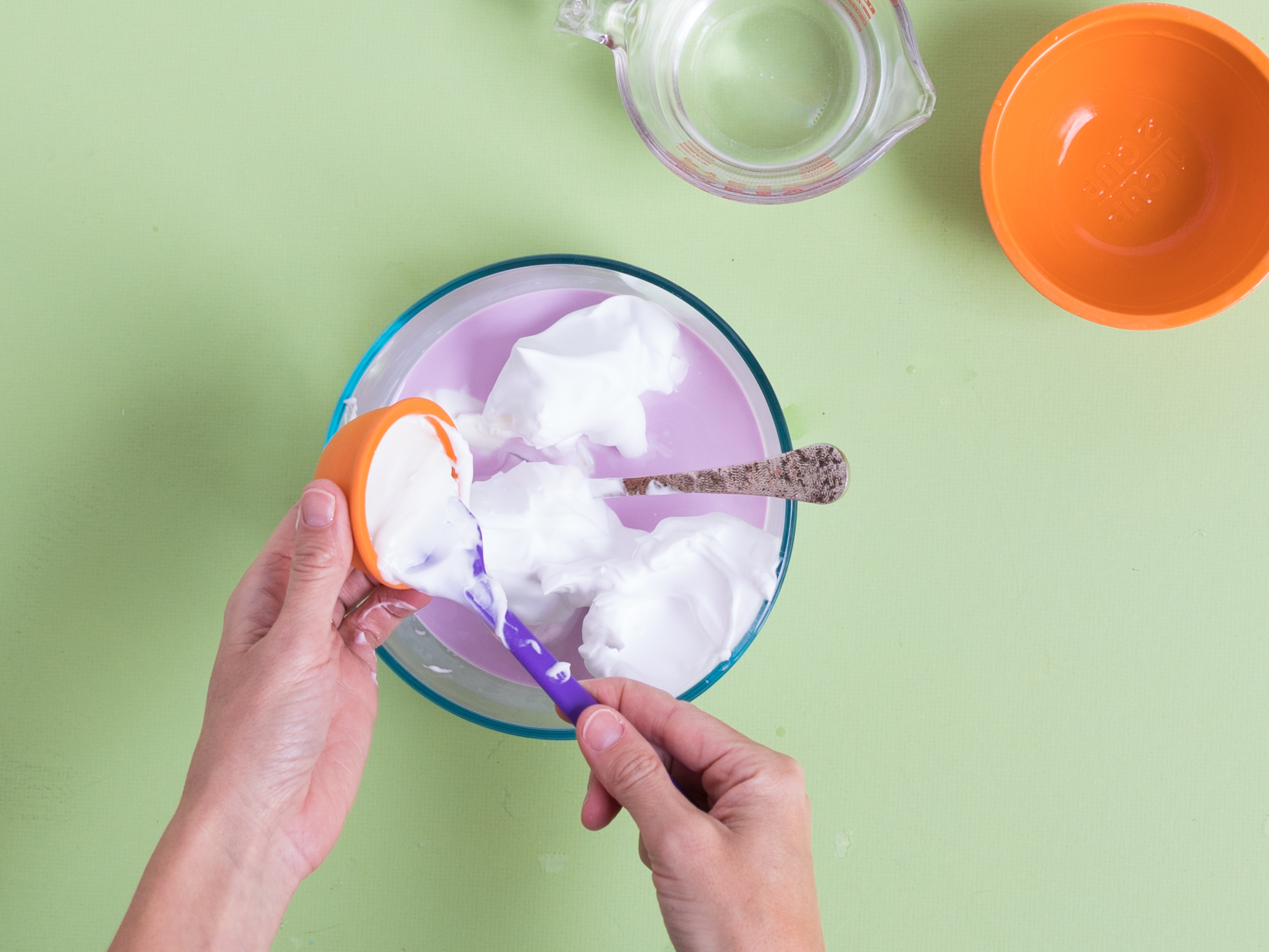 Step 6: Mix well
Stir together until mixed well.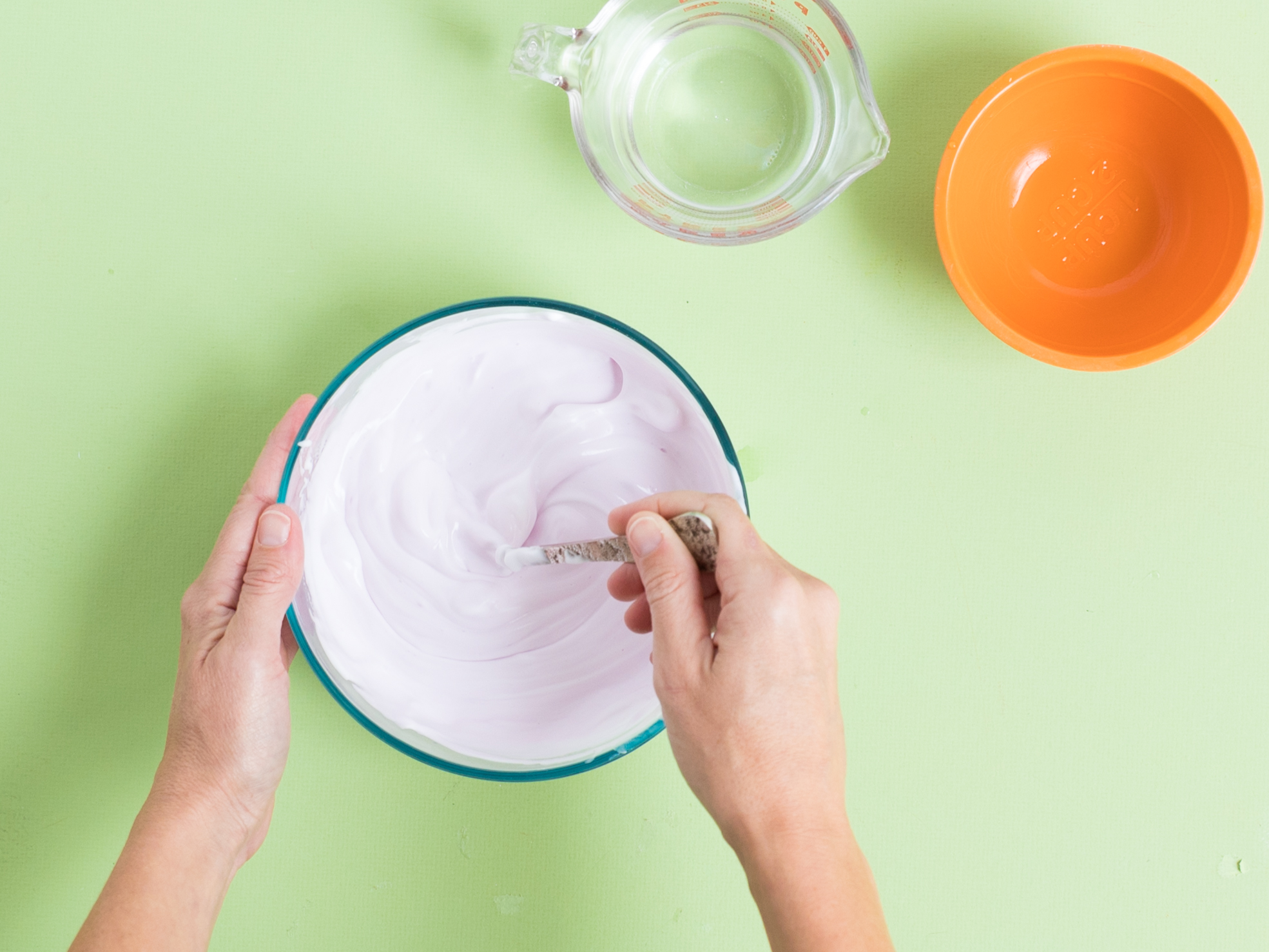 Step 7: Add Borax
Slowly add Borax solution until the slime begins to form and pulls away from the bowl. Just add a little at a time and stir well before adding more. If you add too much Borax it will mess up the consistency of the slime.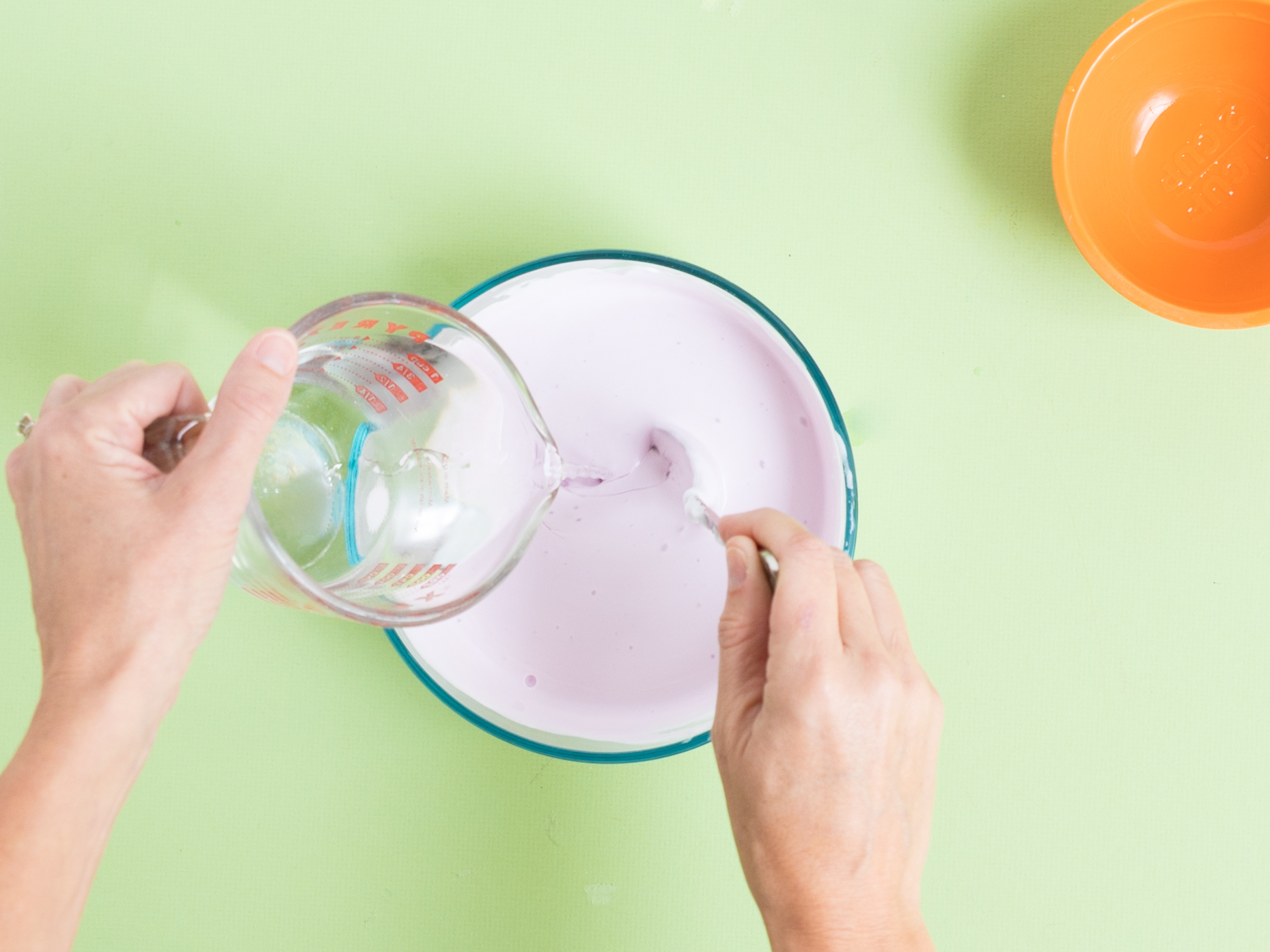 Step 8: Knead the slime
Pull the slime out of the bowl and knead with your hands.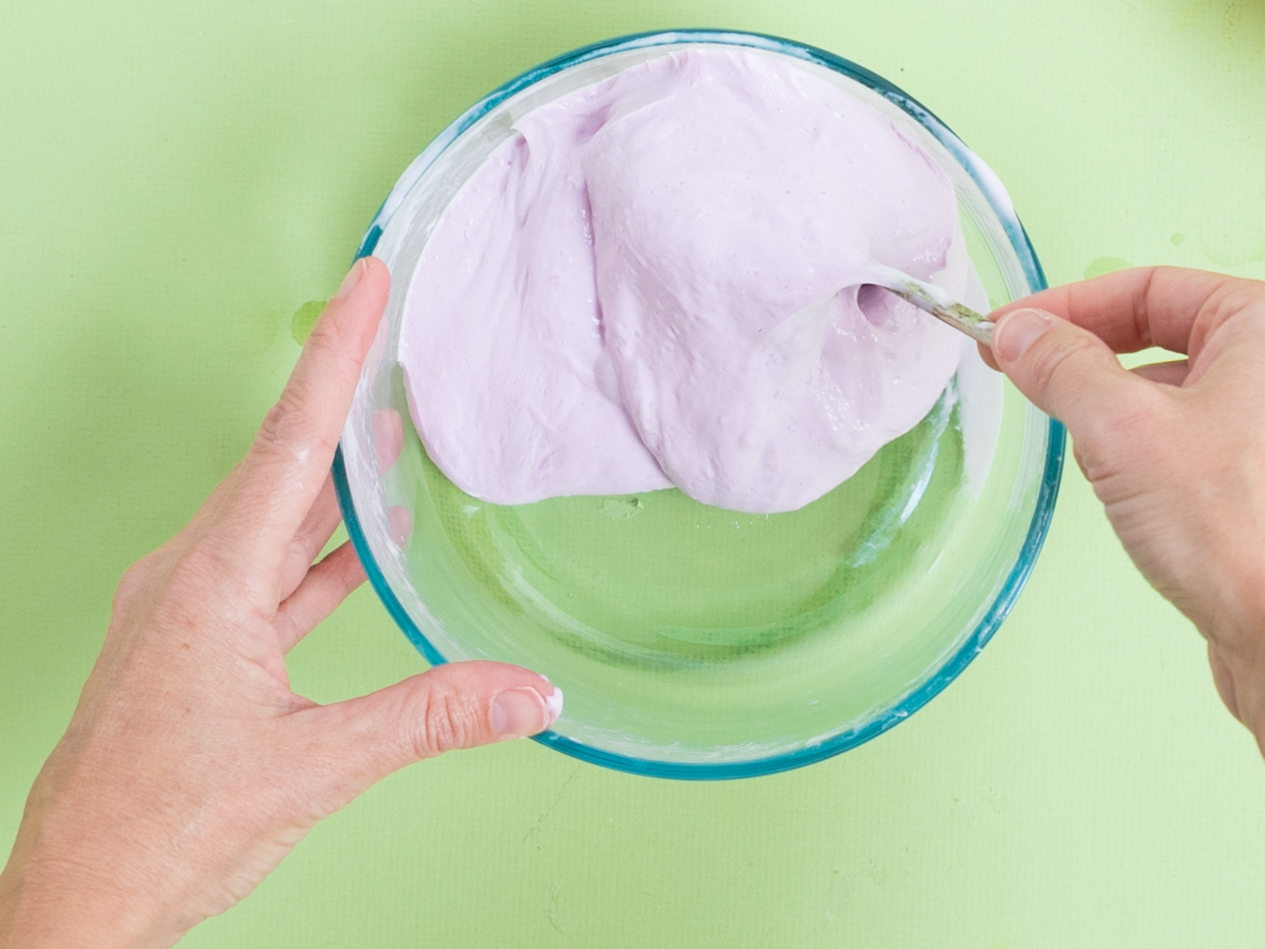 Supplies for Easter Bunny Eggs to Hold Slime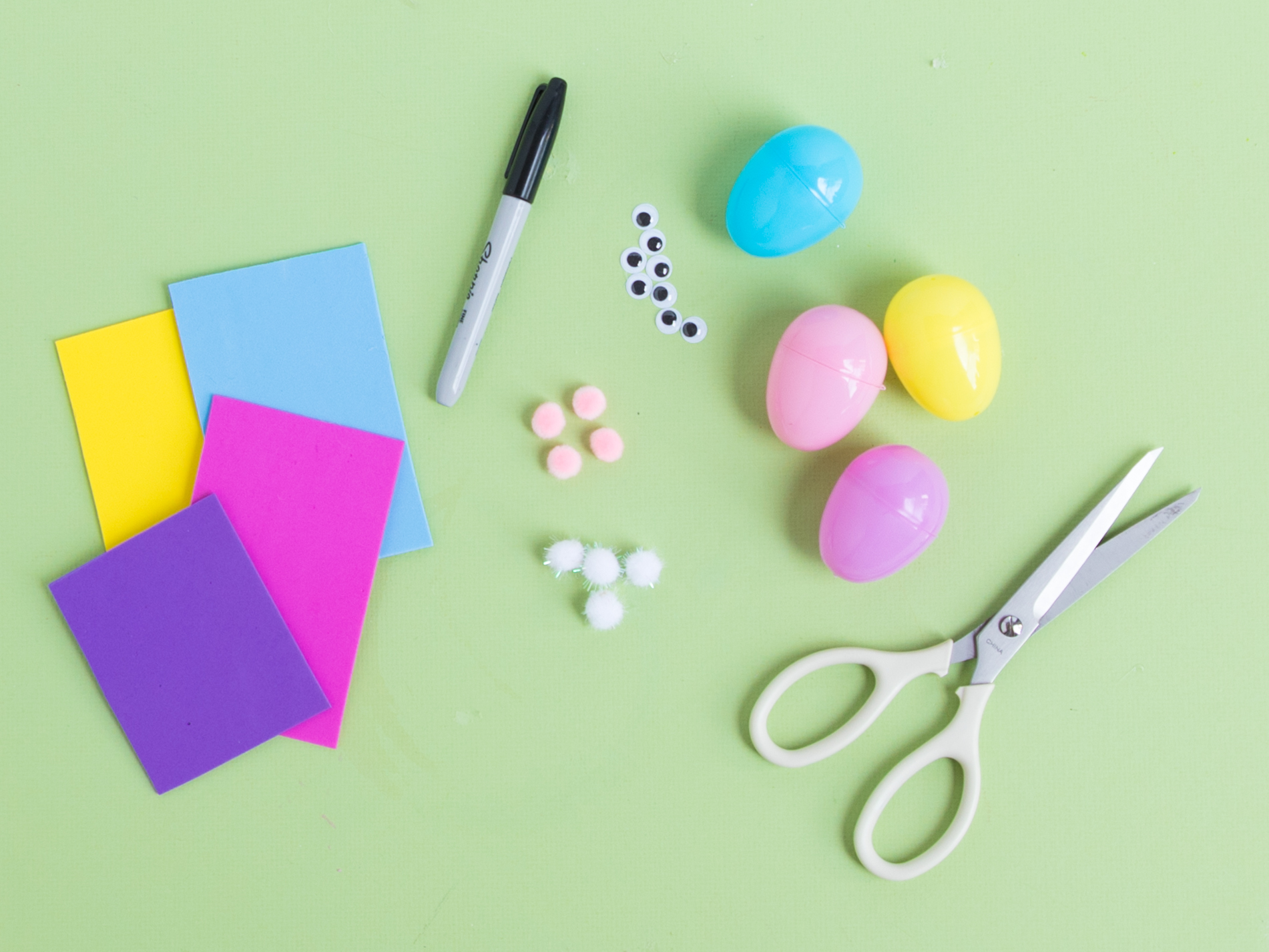 How to Make Easter Bunny Eggs
Step 1: Freehand cut a pair of ears and feet from colorful foam.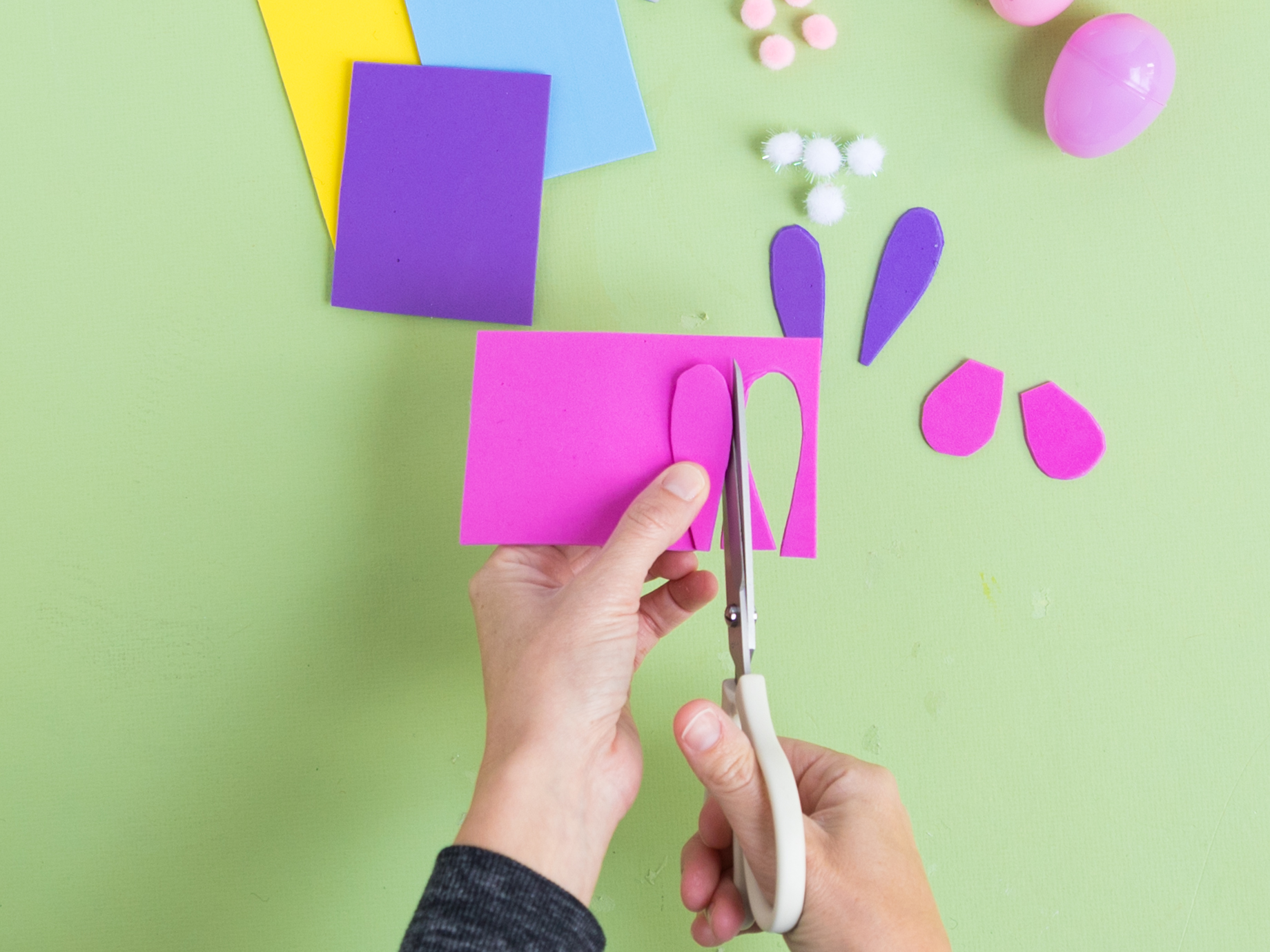 Step 2: Glue to a plastic egg with hot glue. For this project, you'll want to find eggs without holes in the bottom, otherwise the slime will find a way to ooze through!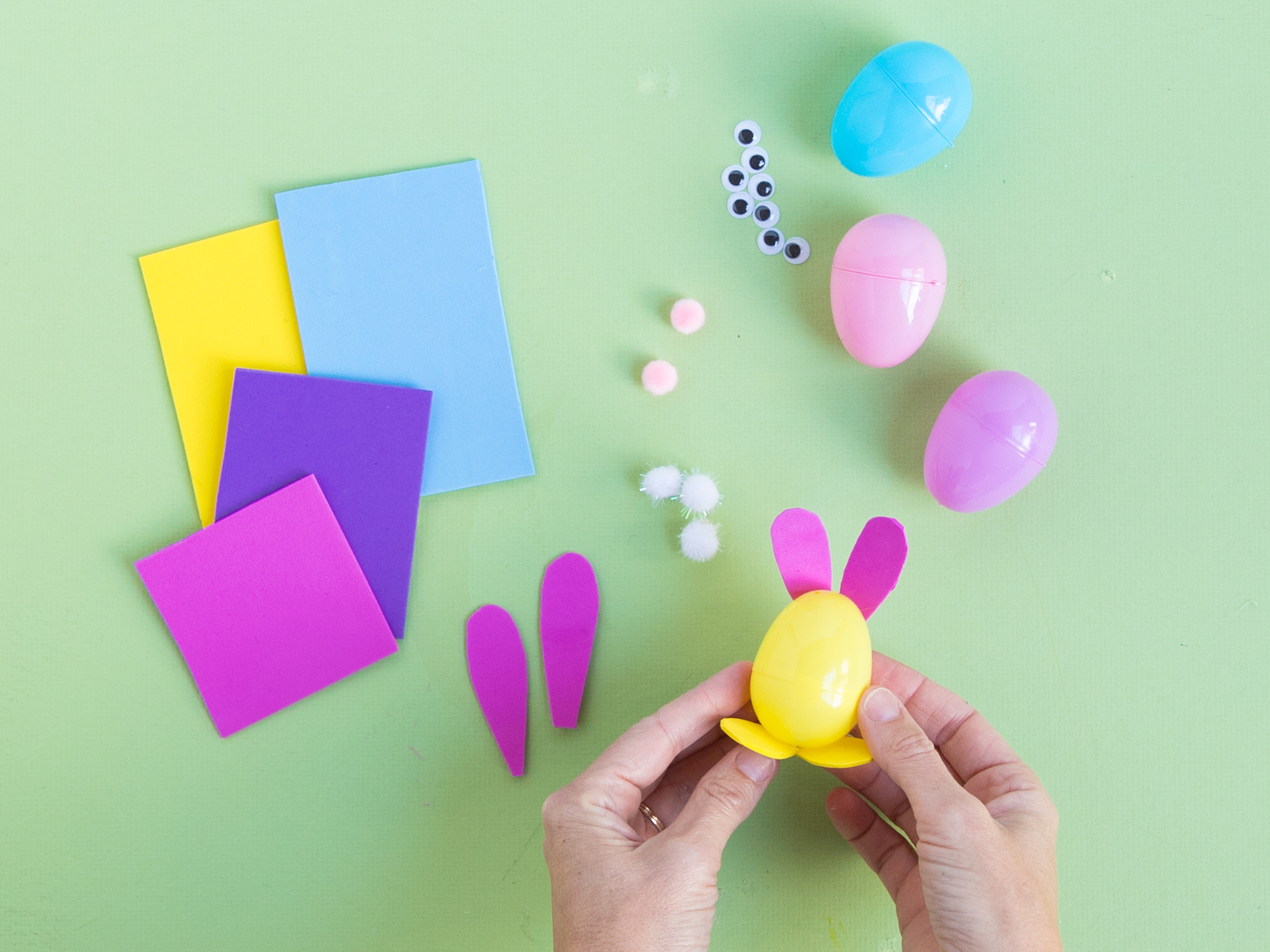 Step 3: Glue on googly eyes and a pom-pom nose and tail. Finish adding a pair of whiskers with a Sharpie.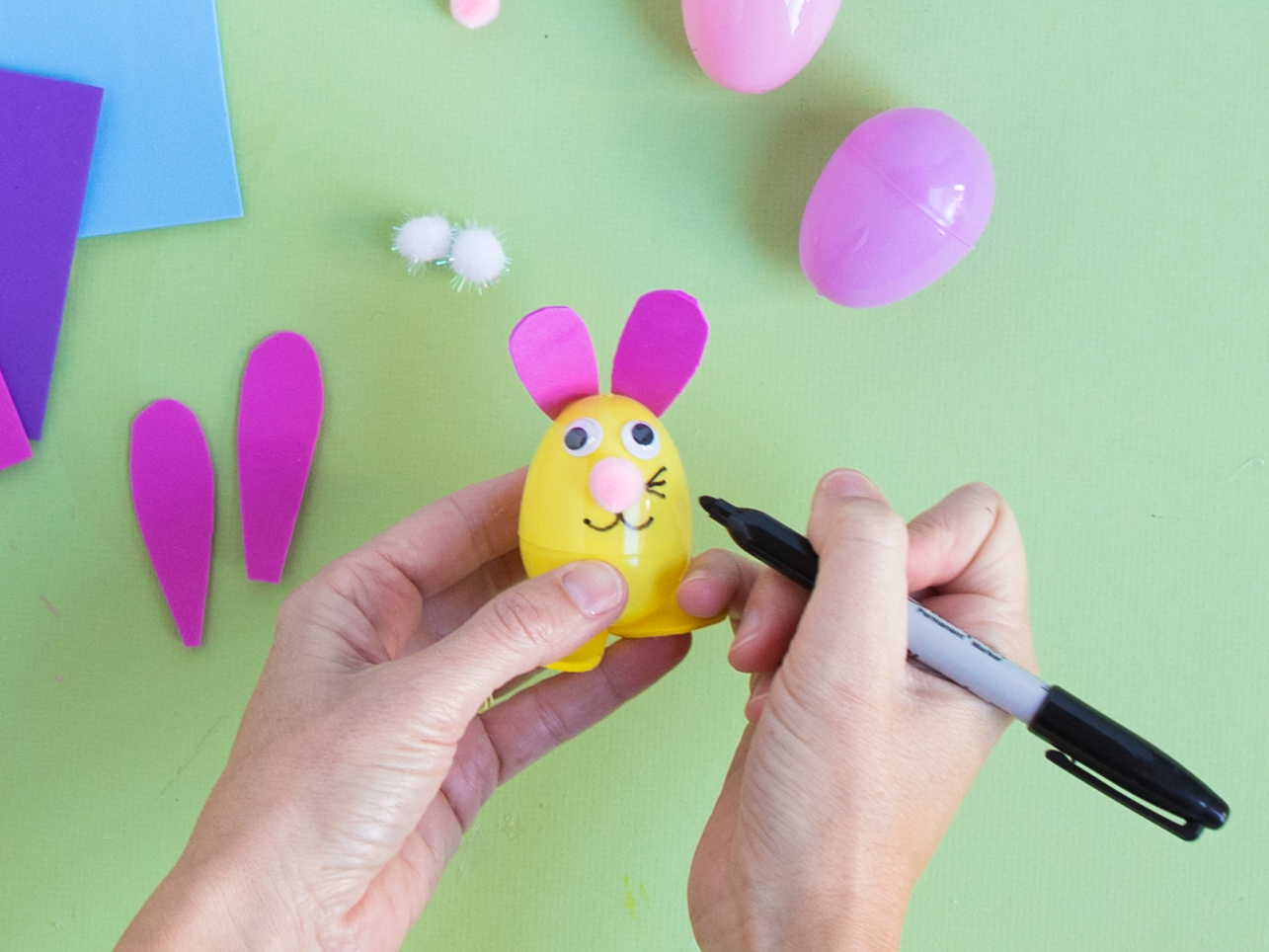 Step 4: Fill the egg with a little fluffy slime.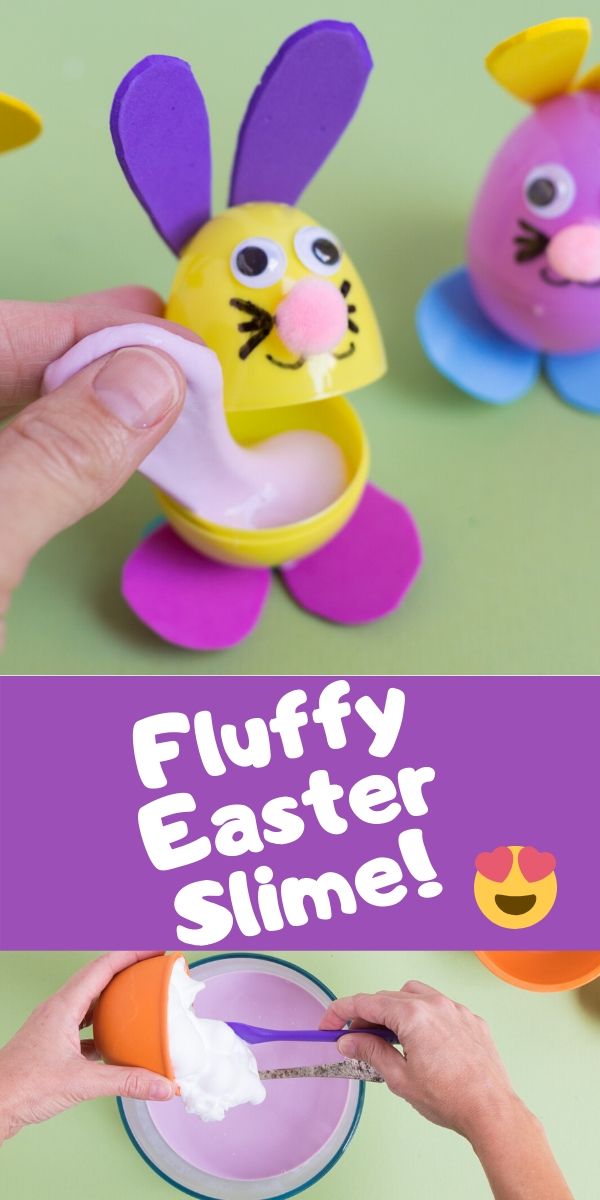 Like this fluffy slime idea? Then don't miss my other Easter crafts!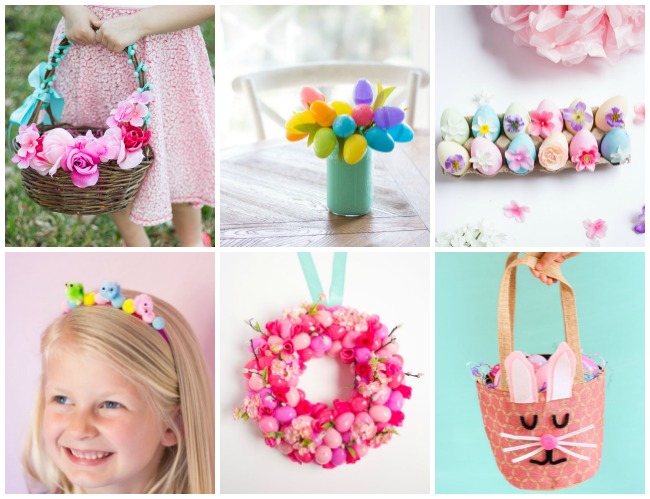 This post is sponsored by Aleene's Glues.