Introducing Oriental Trading's Fun365.com Site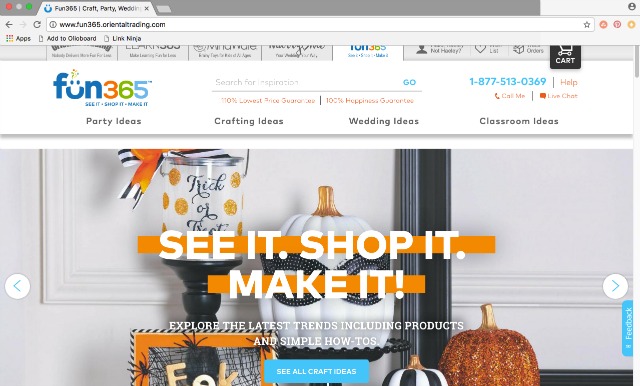 Oriental Trading's Fun365.com craft site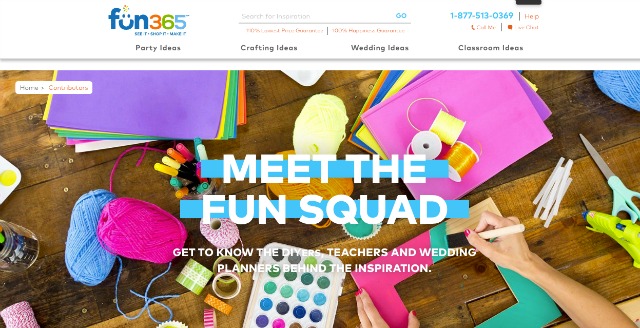 Introducing Fun365.com! Want to know how to have fun 365 days of the year? Craft. Yep, a little crafting each day keeps the doctor away. 😉 There is nothing like making to put me in a good mood, and today is a particularly good day because my friends at Oriental Trading just launched their new site, Fun365! It is your one-stop-shop for year-round crafting inspiration – from home decor, to holiday crafts, to kids projects, to party ideas and DIY wedding inspiration.
For the past year and a half I've been working with Oriental Trading as part of their Fun Squad – a group of bloggers and creatives who have been crafting up all sorts of DIY project inspiration using Oriental Trading's fun and colorful products. While the projects previously lived on the Oriental Trading's blog, they are now all super accessible and searchable on the Fun365 tab at the top of their home page: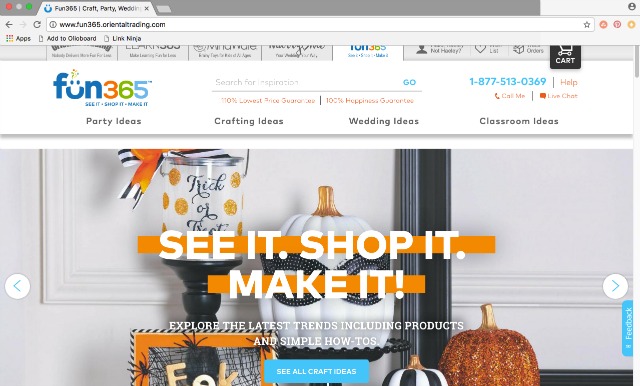 Choose between party, crafting, wedding, and classroom ideas and within each you will find a gallery full of projects. In the Craft Idea Gallery you can further filter hundreds of ideas by home decor, adult crafts, kids projects, or holiday crafts:
Fun365.com Idea Galleries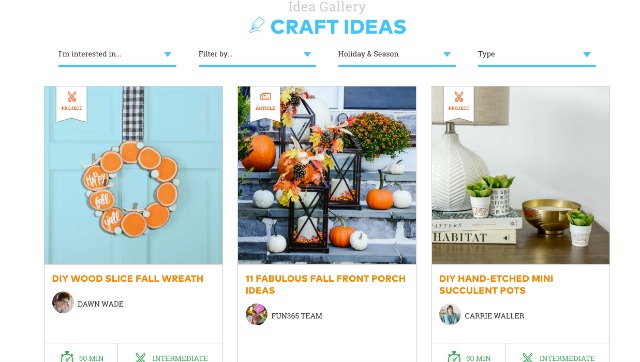 Step-by-Step Tutorials
The best part? Each project in the idea gallery comes with a step-by-step photo tutorial and a shoppable supply list! I love this cool feature of the site.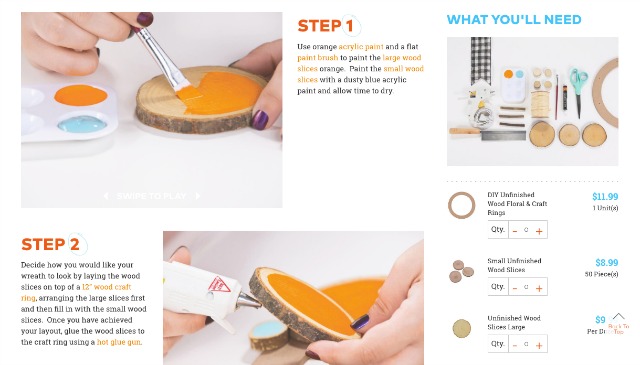 Design Improvised Projects on Fun365.com!
Want to see all the projects I've made with Oriental Trading's supplies? You'll find them all on my Fun Squad contributor profile. It has been a dream to serve on the Fun Squad among such talented creators – be sure to check the rest of the contributors here!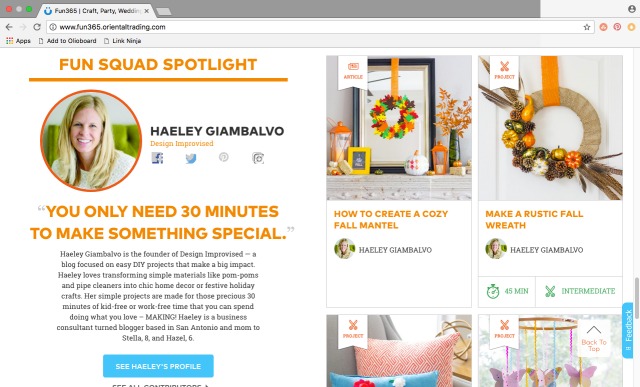 Love crafting for the holidays?
Don't miss my hundreds of DIY holiday craft ideas!