The Cutest Candy Themed Christmas Tree for Kids!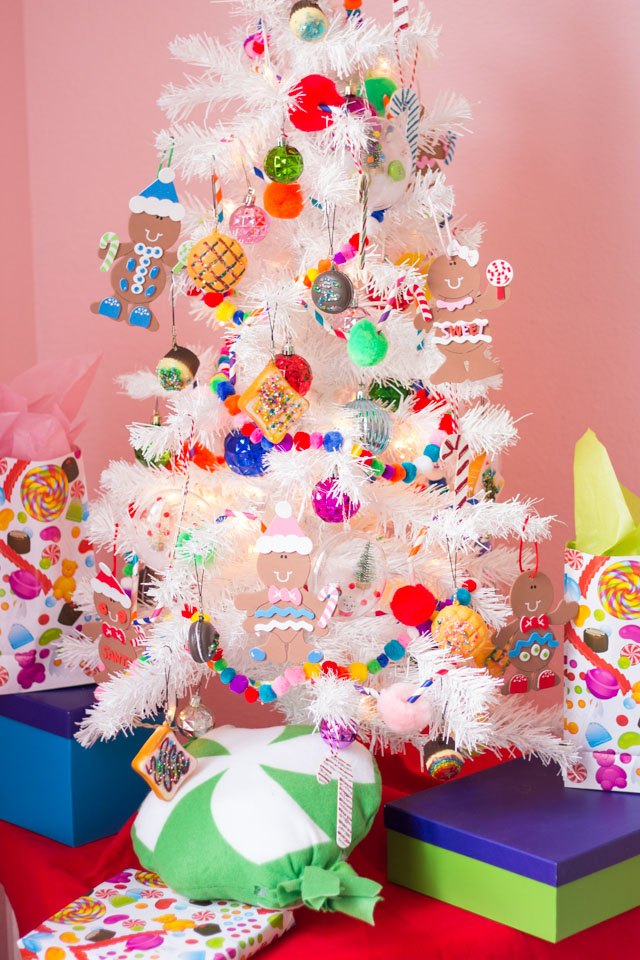 Candy Christmas Tree Ideas
I created this candy-themed Christmas tree for Oriental Trading. It is filled with easy DIY candy ornaments that you can make yourself. I think you are going to love this tree no matter your age!
Decorating a Christmas tree around a particular theme is something that I have enjoyed doing since I was a kid. My sister and I would come up with a new design for our tree each year. One year we made salt dough stars and painted them gold. Another year we melted hard candies to make "stained glass" sugar cookies and hung them from the tree. Another time we decorated our tree with garlands of popcorn and cranberries, apple ornaments, and red bows. Honestly, it was the best! Now I'm encouraging Stella and Hazel to carry on the tradition by making their own ornaments. Read on to see all the fun sweet treats they made to decorate this candy tree!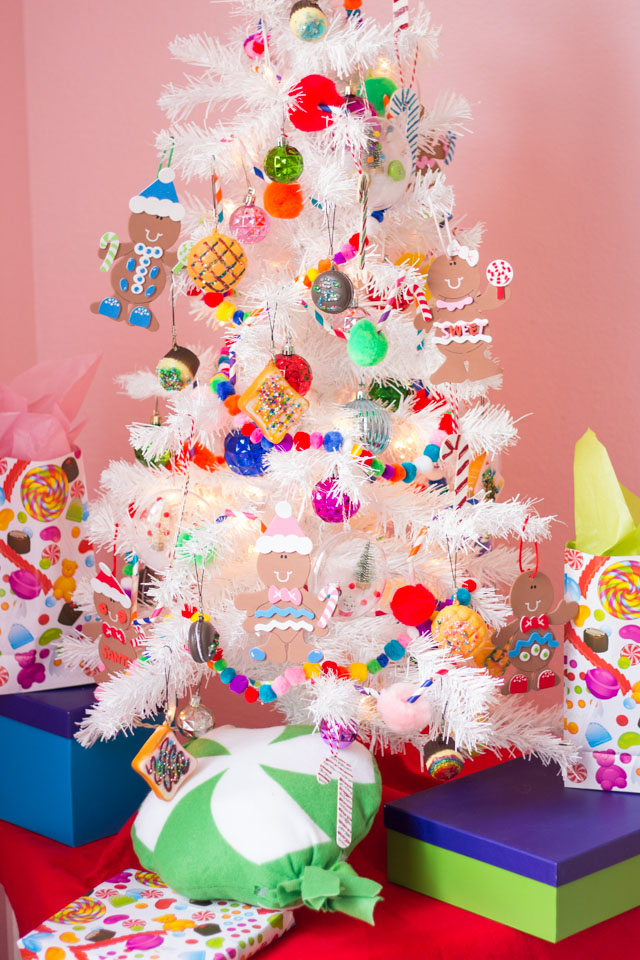 DIY Sweet Treats Ornaments
Stella and Hazel's favorite contribution to the tree was decorating these sweet treat squishies with puffy paint and sprinkles to add to the tree. My kids are obsessed with squishies, the soft foam toys that feel so good to squeeze (like a stress ball, but better!).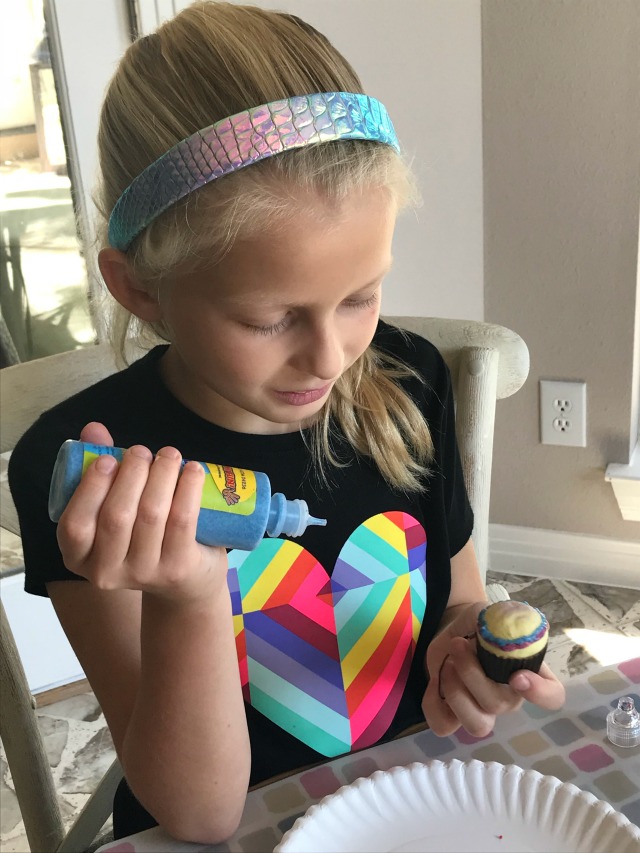 Look how cute this "pop tart" turned out. They also made cupcakes and cookie squishies to decorate their tree.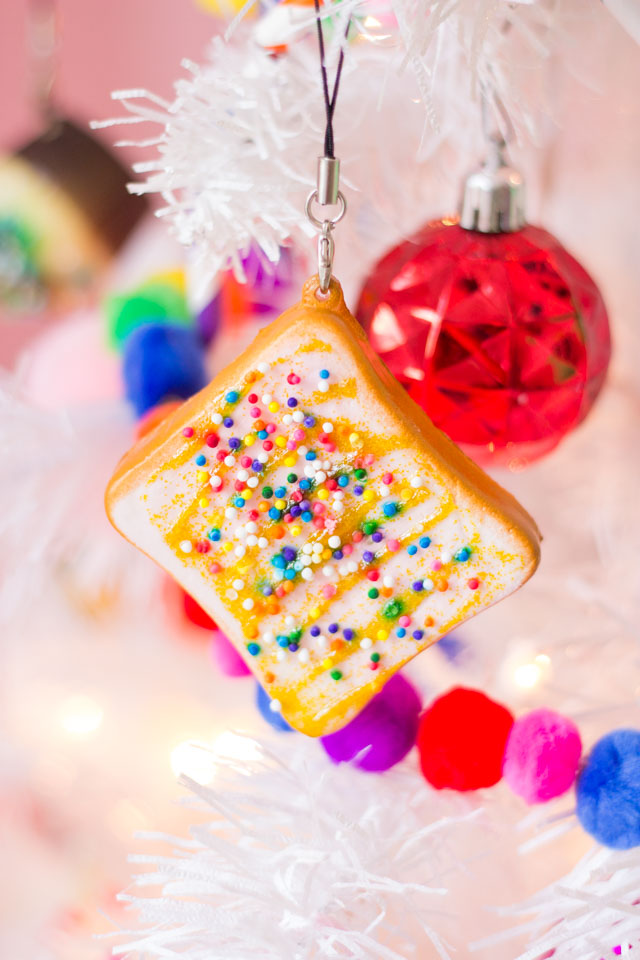 DIY Wood Candy Cane Ornaments
We also used glitter paint to decorate wood candy canes to hang from the tree: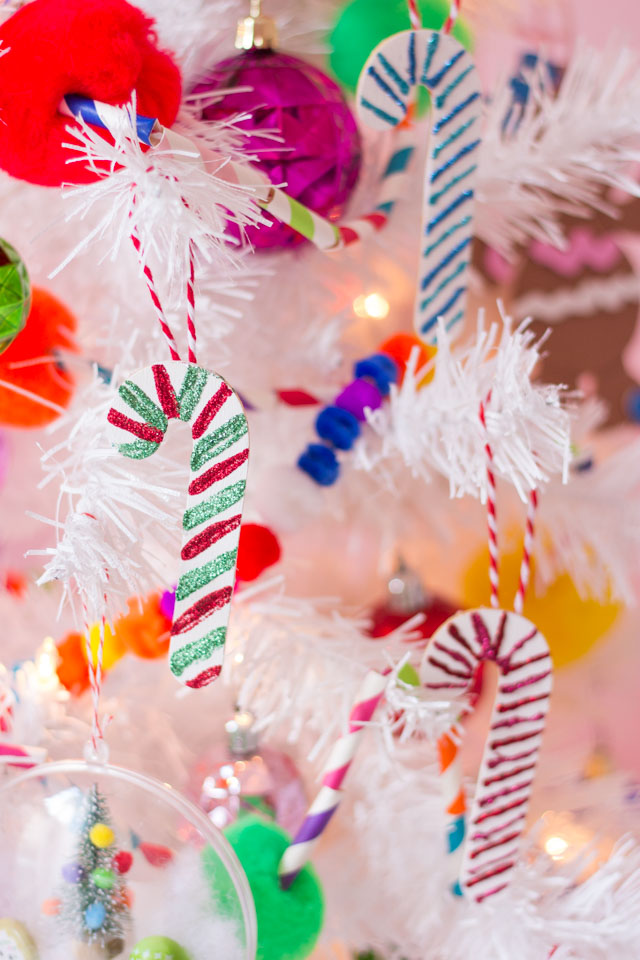 DIY Candy Snow Globe Ornaments
We also filled clear ornaments with little candy figures and mini trees to make a Christmas scene. This would be a fun way to show off any of your child's favorite collectable toys like Shopkins, LOL dolls, Lego figures…you name it!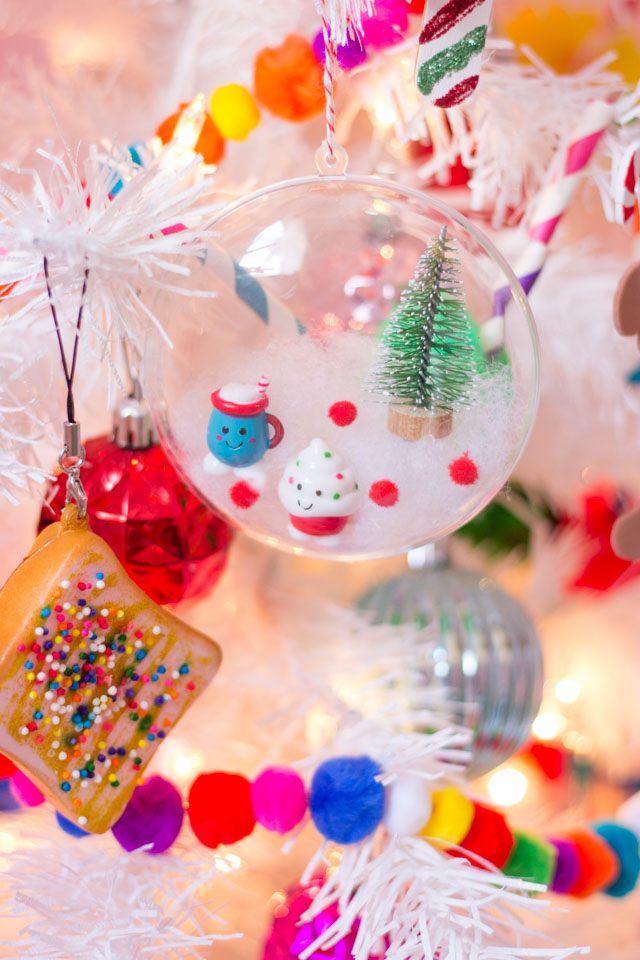 To finish it off, I made a paper straw and pom-pom garland in Candy Land colors. I still love making ornaments as much as I did when I was a kid!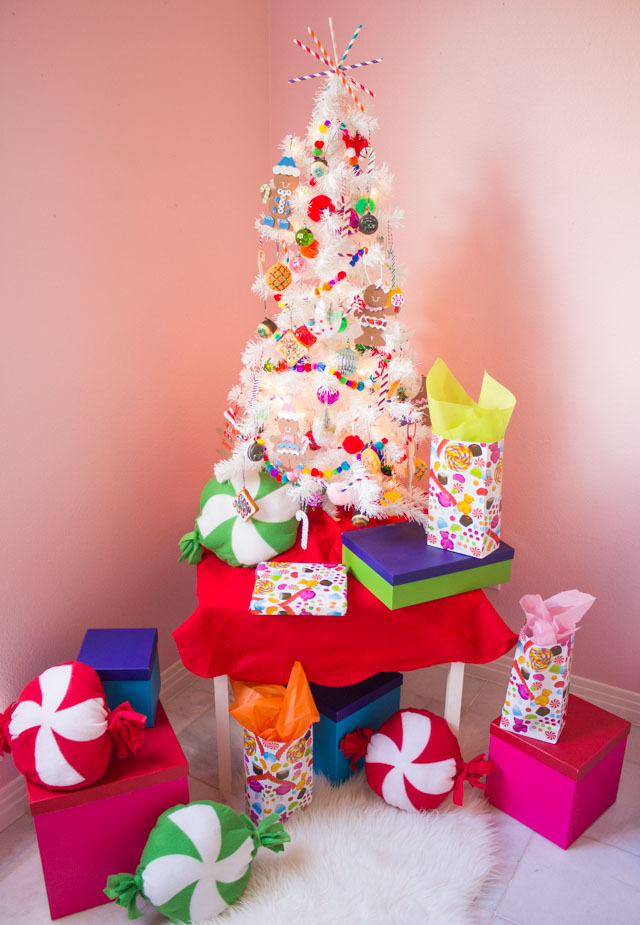 Head to Oriental Trading's Fun365.com for all the details of our candy themed Christmas tree and a full list of supplies!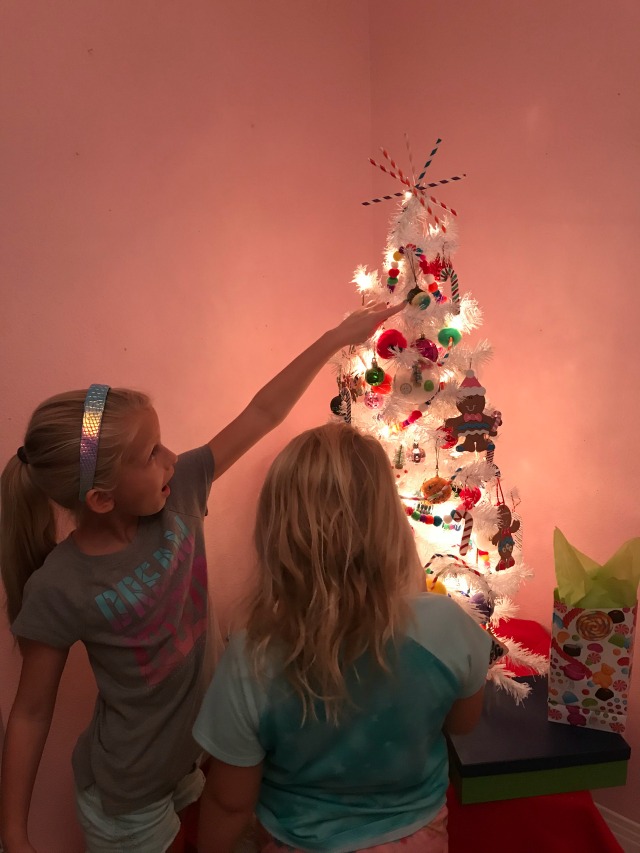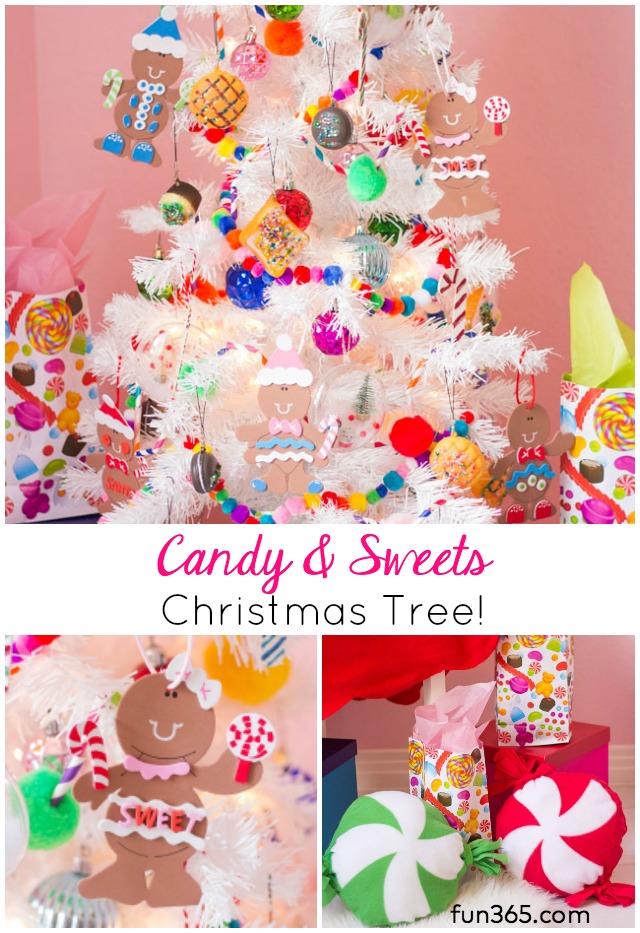 Like this candy Christmas tree idea?
Don't miss these other easy Christmas crafts!