80s Rock Band Halloween Costume Idea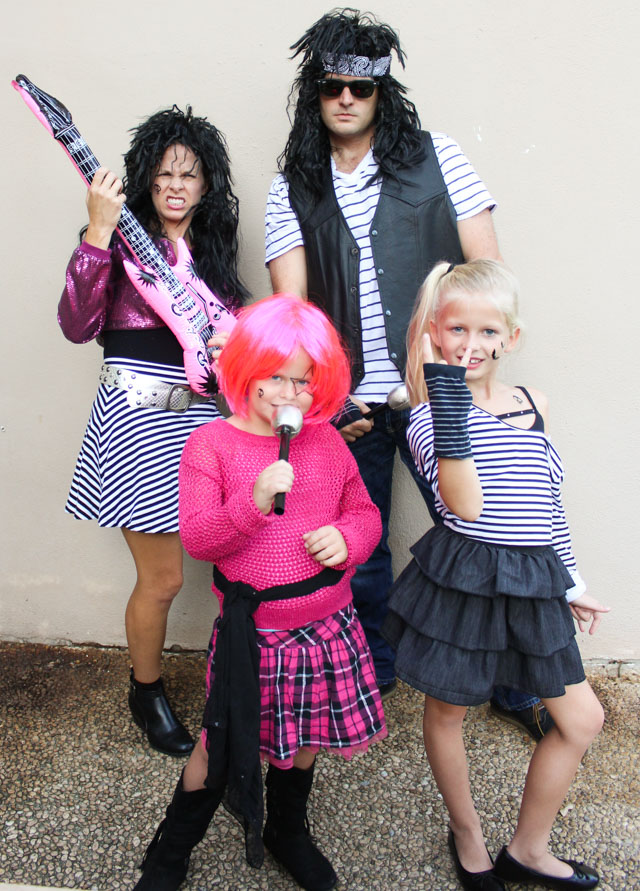 Rock Band Halloween Costume for Family
Introducing our 80s rock band Halloween costumes! Want to transform your family into an awesome 1980's rock band this Halloween? It can be done! I partnered with the San Antonio Goodwill to find the perfect rock band Halloween costume for our family, while spending less than $75 for all four of us. Read on to see how to create your own family rock band this Halloween, and head over to San Antonio Moms Blog for my 7 tips for scoring the perfect Halloween costume at the Goodwill!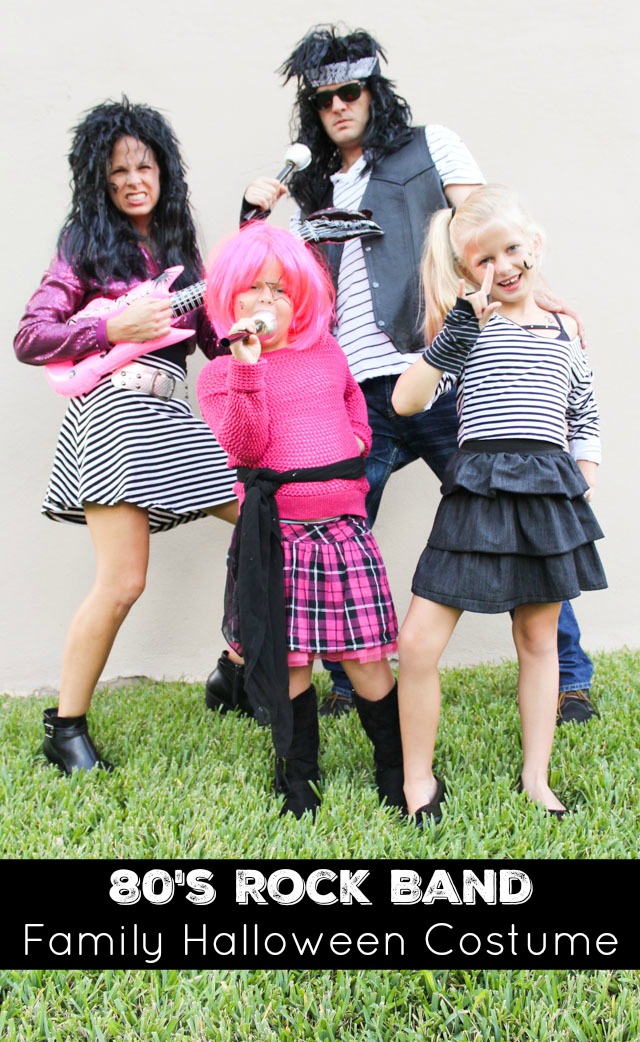 We make quite the ensemble don't we? We're calling our band "Daddy and the Rockers"!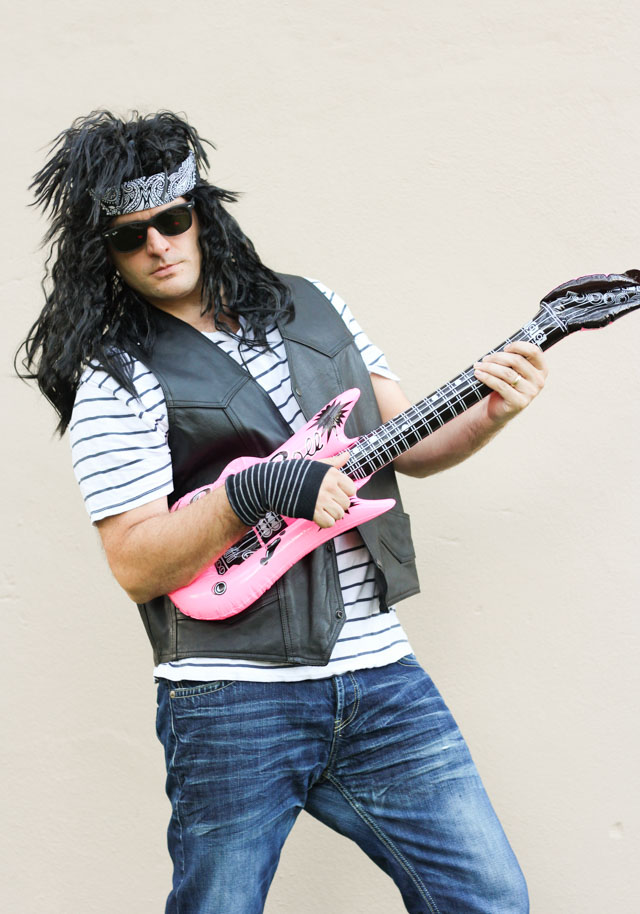 Guys 80s Rock Band Outfit
This awesome leather jacket being modeled by husband (such a good sport!) was only $14.99 at the Goodwill, and inspired the whole rock band theme: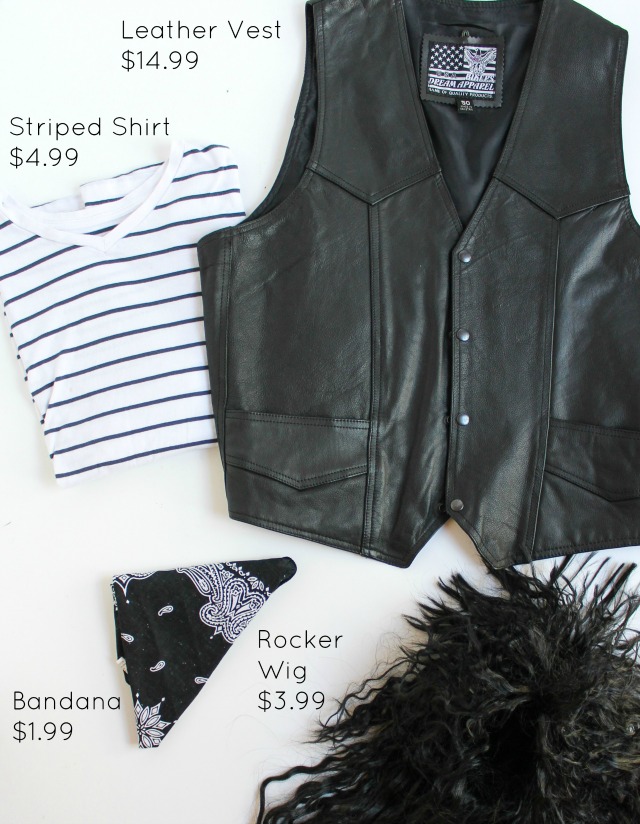 From there I looked for clothes with a rock band vibe such as black and white stripes, studded belts, cutout sweaters, off the shoulder shirts, and some sequins and hot pink for a girly touch! Not only will you find awesome gently used clothing at the Goodwill, you'll also find brand new Halloween items as well. We were able to score our amazing brand new rocker wigs for only $3.99 each: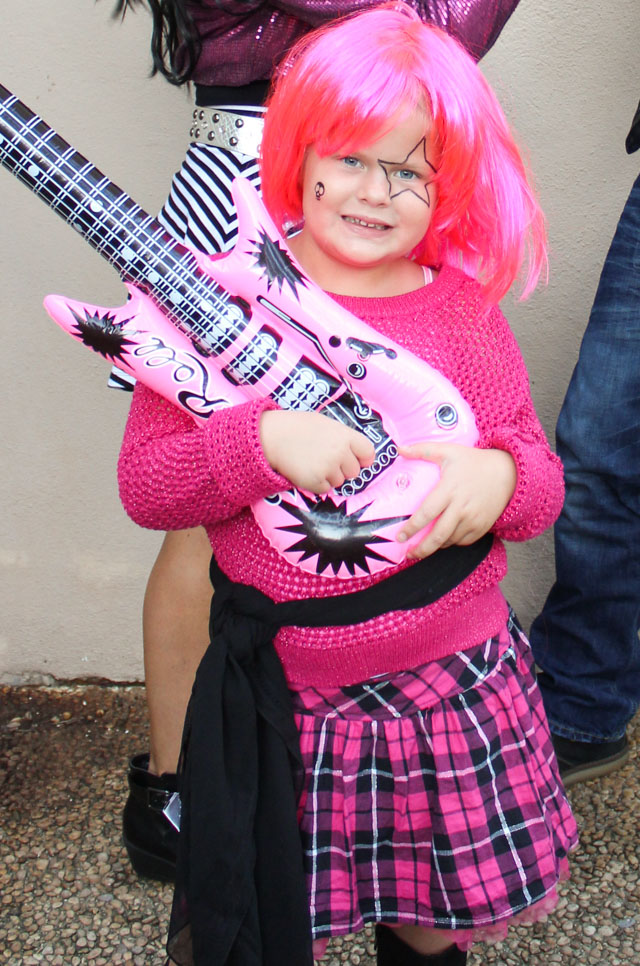 Girls 80s Rock Outfits
Here's how my daughter Hazel's outfit came together for under $17!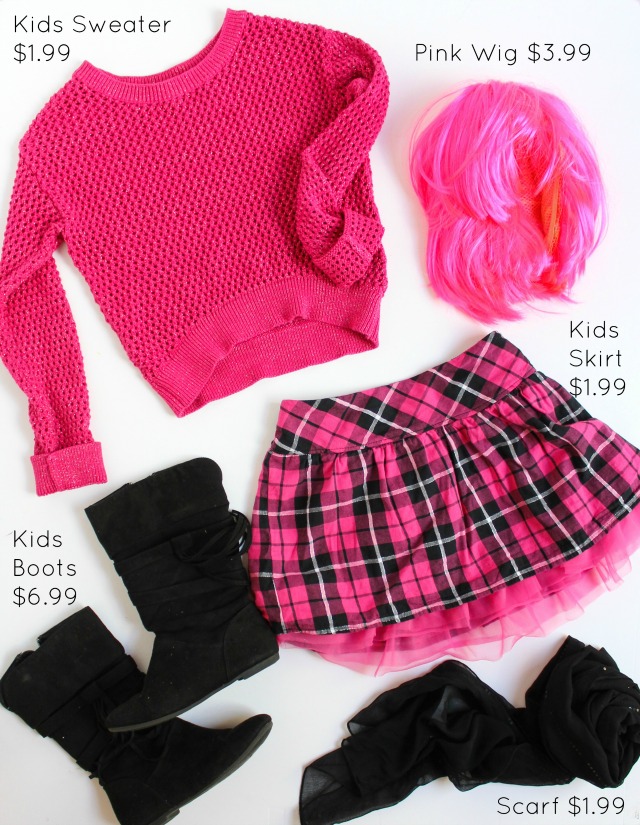 The addition of some new Halloween tattoos (only $1.99) gave the girls just the rocker edginess they needed. We finished off our outfits with some inexpensive inflatable guitars and microphones.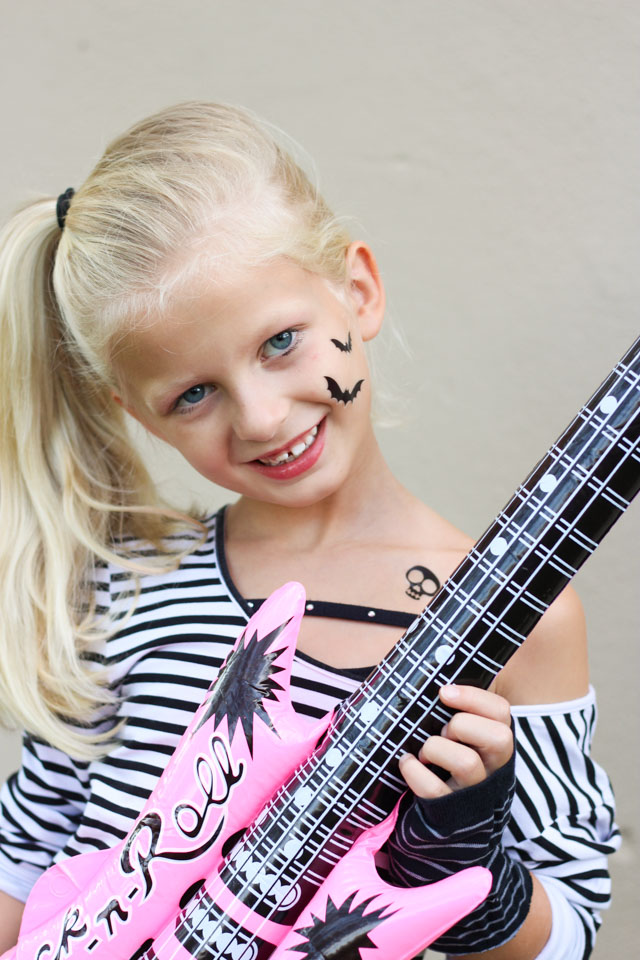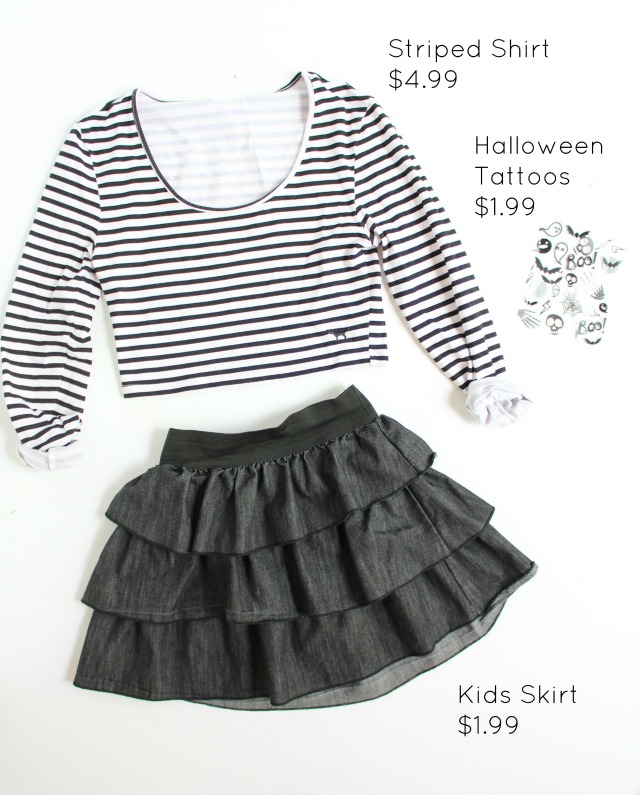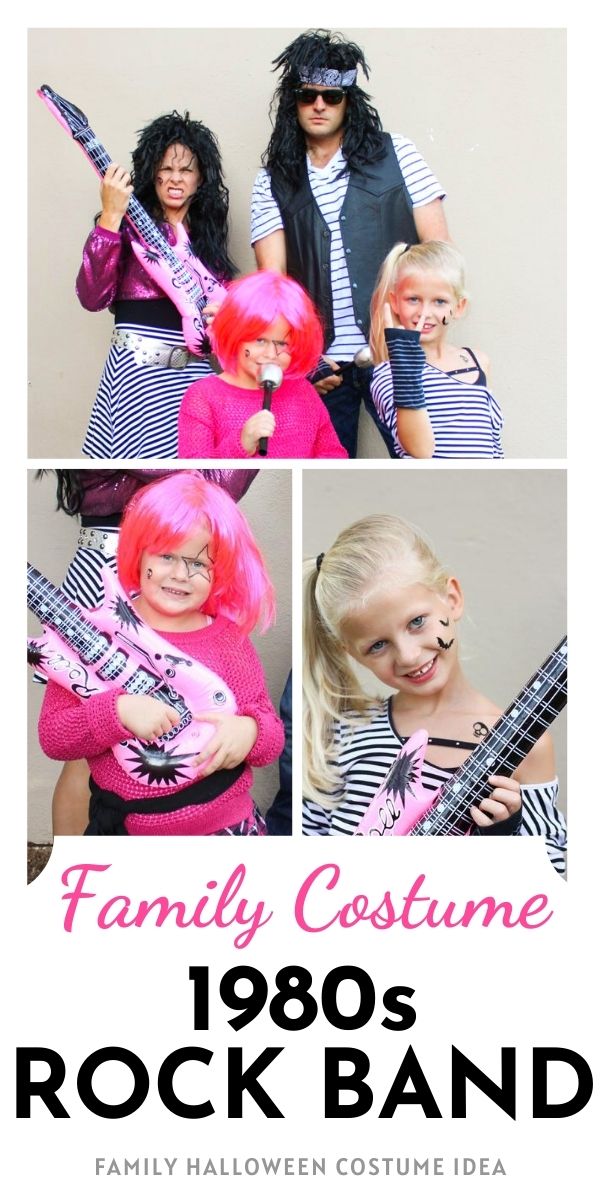 Like this rock band Halloween costume?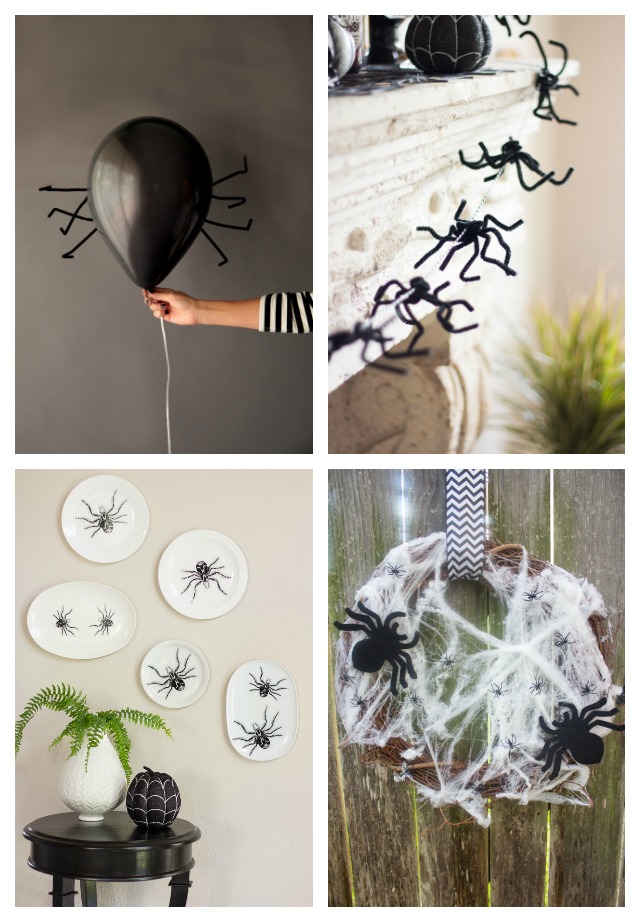 This post was sponsored by the Goodwill San Antonio.