How to Make Personalized DIY Photo Pillows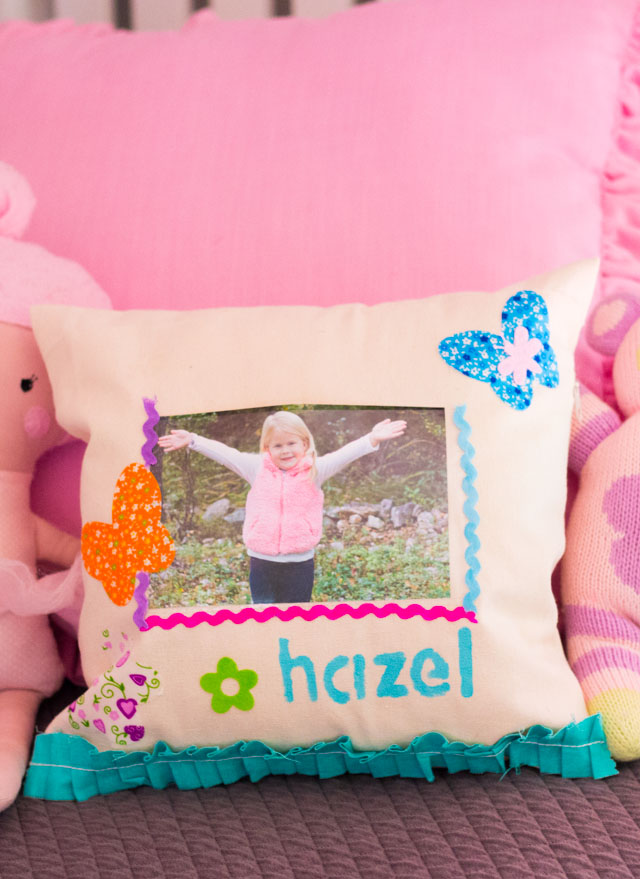 DIY Photo Pillows
Welcome back to Kids Craft Week! Today we're making one-of-kind-DIY photo pillows using these fun DIY photo pillow covers from Oriental Trading.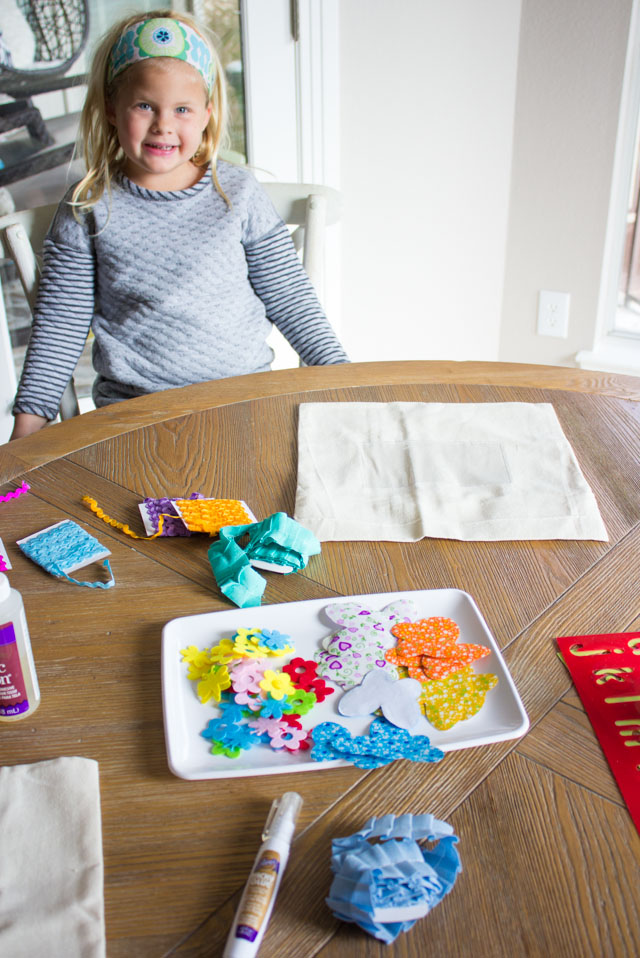 My daughters Stella (7) and Hazel (5) share a bedroom, and they devote a lot of time to decorating it with all their creations and favorite things. It is fun to see their unique personalities come out in each of their respective corners. Hazel has no less than 20 stuffed animals on her bed, and her nightstand is covered with various lotions and potions, while Stella has a carefully styled bookcase next to her bed and a bulletin board with cool facts she's learned. 🙂 I think it is awesome that they take pride in making their room their own, and these pillows were a perfect addition. The coolest part, is that they made them all on their own! Check it out: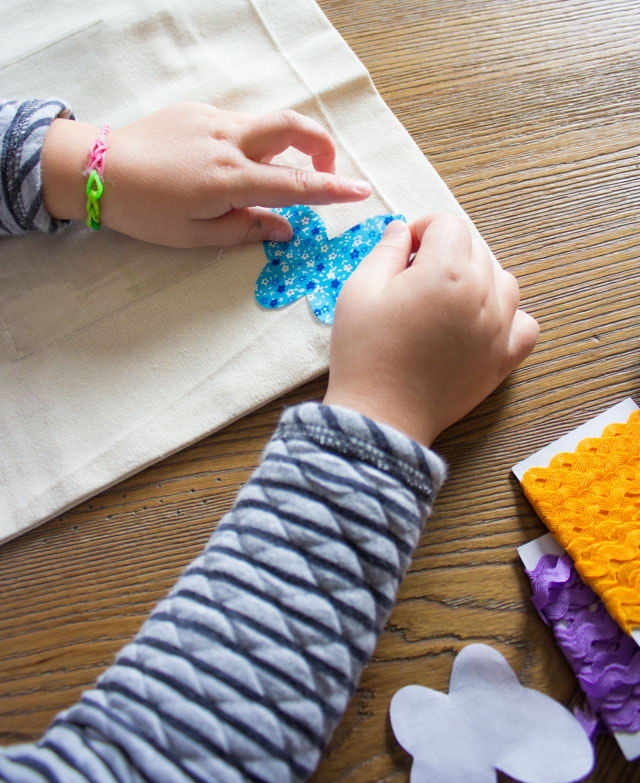 My little crafters got to work making these all by themselves. We used a variety of fabric butterflies, rick rack, and trim that the girls added with fabric glue. No sewing necessary!Stuffing the pillows was the best part. This project would make for a fun birthday party or sleepover activity because the pillow covers come in a pack of 12.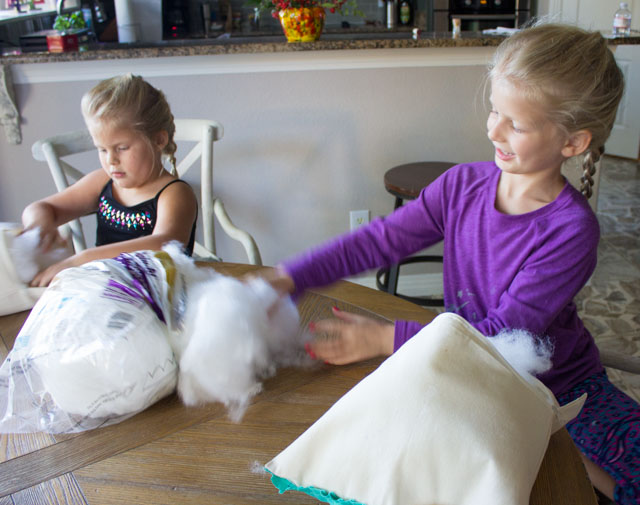 Once the pillow is stuffed, just zip it up and slot a photo into the front sleeve. Stella's pillow shows off one of her favorite hip-hop dance moves called "the freeze"!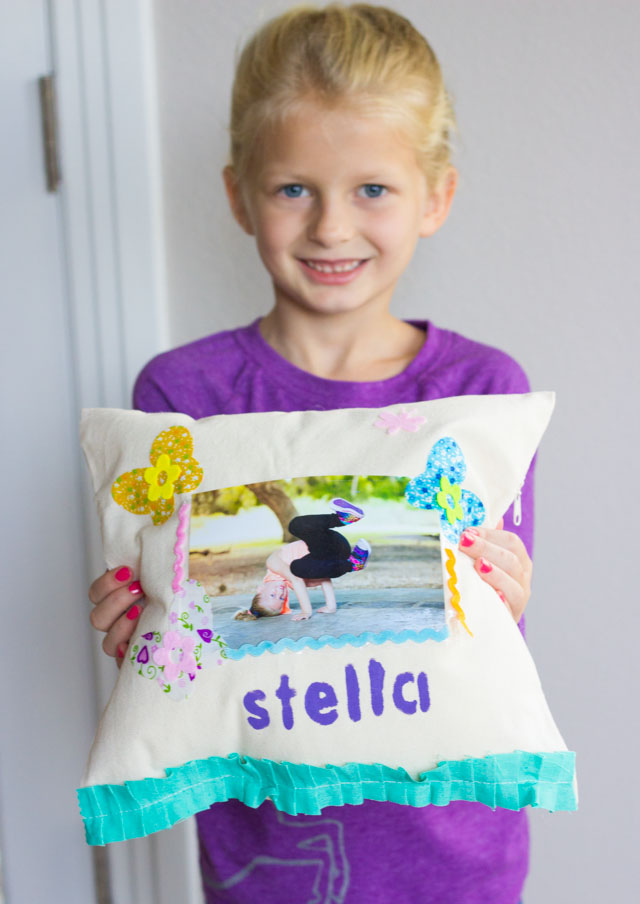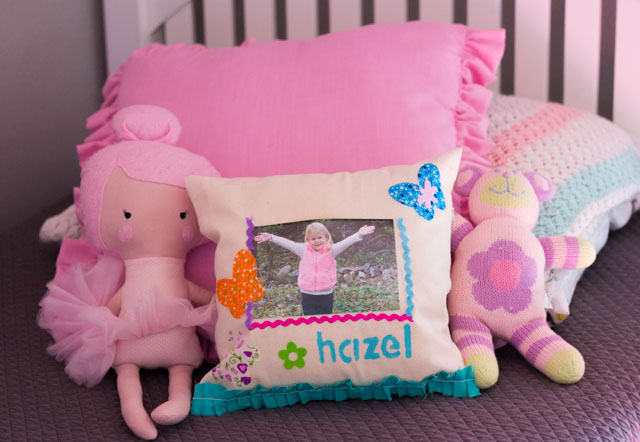 Like these DIY photo pillows?
This post is sponsored by Oriental Trading.