DIY Jewel Decorated Vases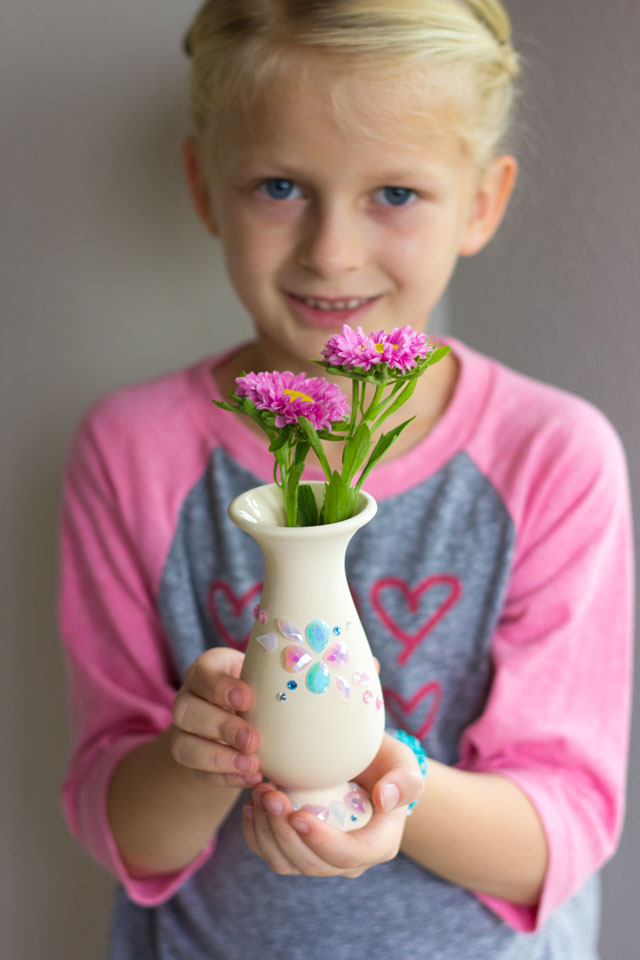 DIY Jewel Vases
Welcome to Kids Week!! We're starting things off with these pretty DIY jewel vases! This easy craft uses adhesive rhinestone jewels. Their peel and stick backing makes these jewels perfect for kid crafting – no glue needed! This craft is part of Oriental Trading's May Supply of the Month Craft Challenge. Check out other ideas for using rhinestones and read on to see how pretty these vases turned out.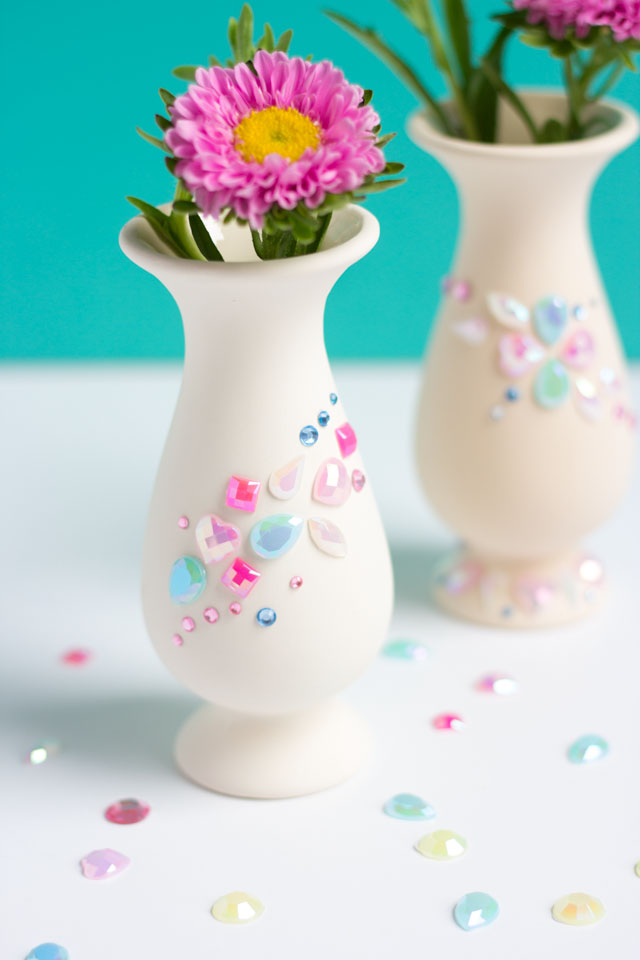 These little ceramic vases are the perfect kid size to hold a couple flowers from the backyard. They come in a pack of 12, so you could make some to give away as gifts too! To decorate them, we just peeled the backing off of the jewels and stuck them on in a pretty pattern. You could also paint the vases beforehand to make them extra colorful.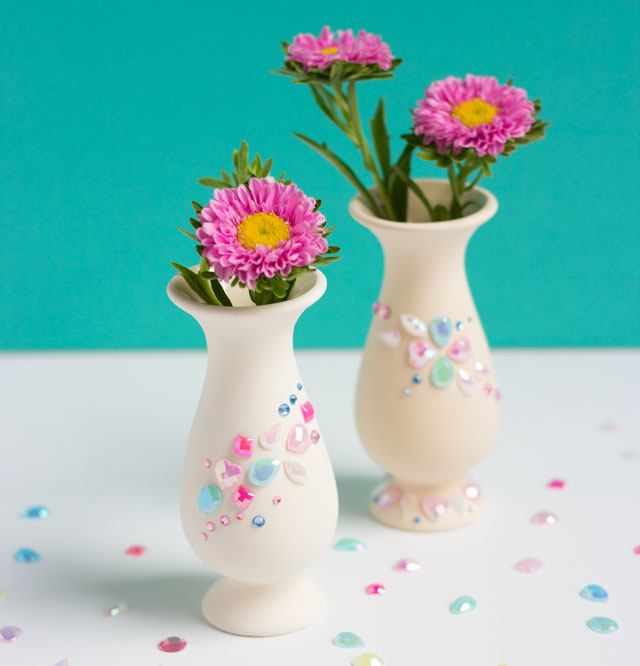 We had a lot of jewels left over from our vase craft and plan to use them to bedazzle all sorts of other projects. They would work great for decorating picture frames, notebook covers, and jewelry boxes. So many possibilities!
Head to Oriental Trading's blog for the full list of supplies and other ideas for using the jewels and join us tomorrow for more kids craft ideas!

Like these DIY jewel vases?
Then don't miss these other fun kids craft ideas!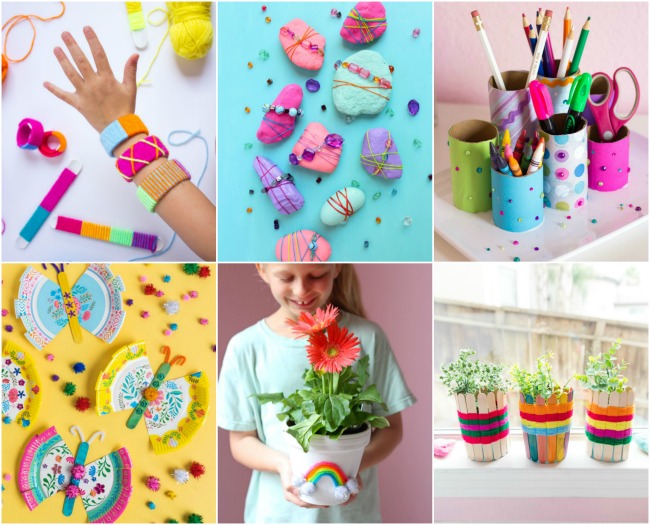 This post is sponsored by Oriental Trading.