DIY Umbrellas Decorated with Fabric Paint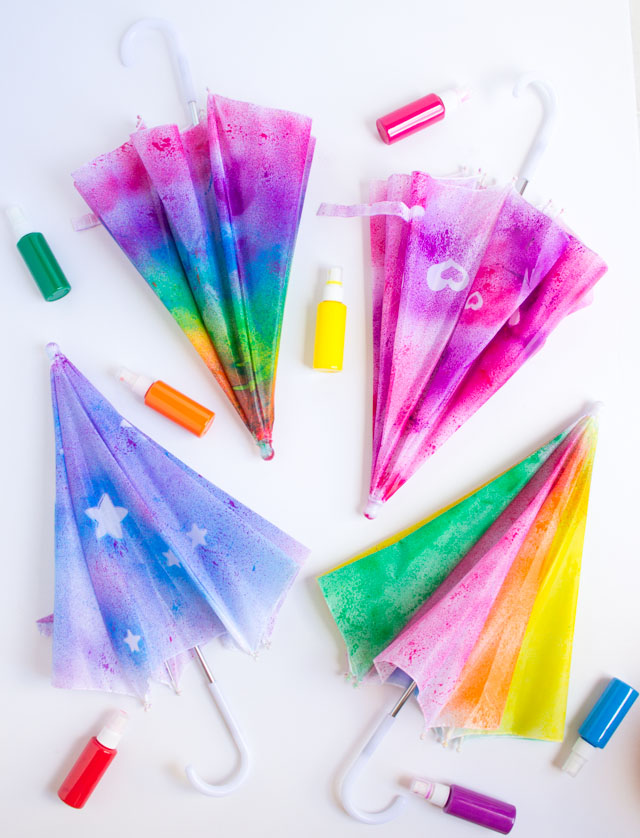 It's Day 2 of Kids Craft Week and this DIY umbrella project is one of my favorites! Stella and Hazel helped me make these spray painted umbrellas for a recent project for Oriental Trading. I never thought of an umbrella as something you can DIY, but with these plain white kids umbrellas, it is indeed possible! We used colorful fabric spray paint to decorate them in a rainbow of colors and tried a cool paint resist technique to add heart and star patterns to the umbrellas.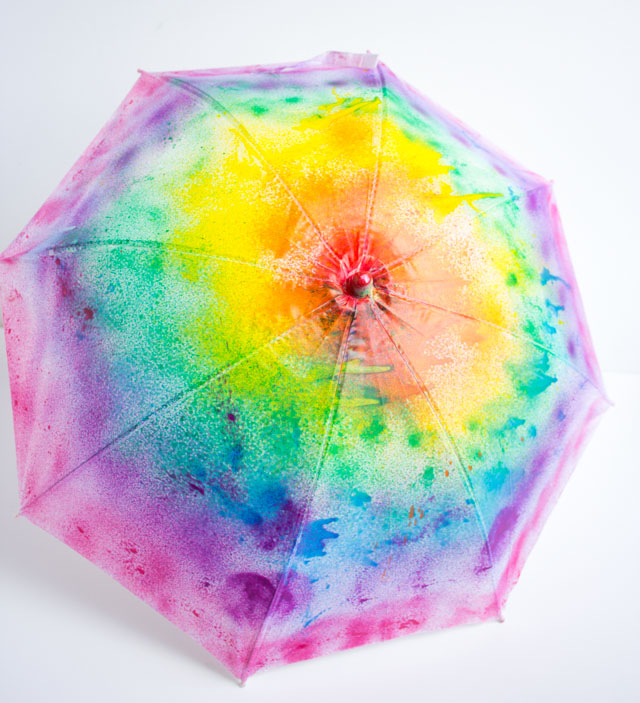 If you've never used fabric spray paint before you must give it a try! I loved using it as much as my kids. It creates a cool splatter effect and makes painting quick and mess free as long as you paint on a covered surface. We laid a plastic tablecloth outside.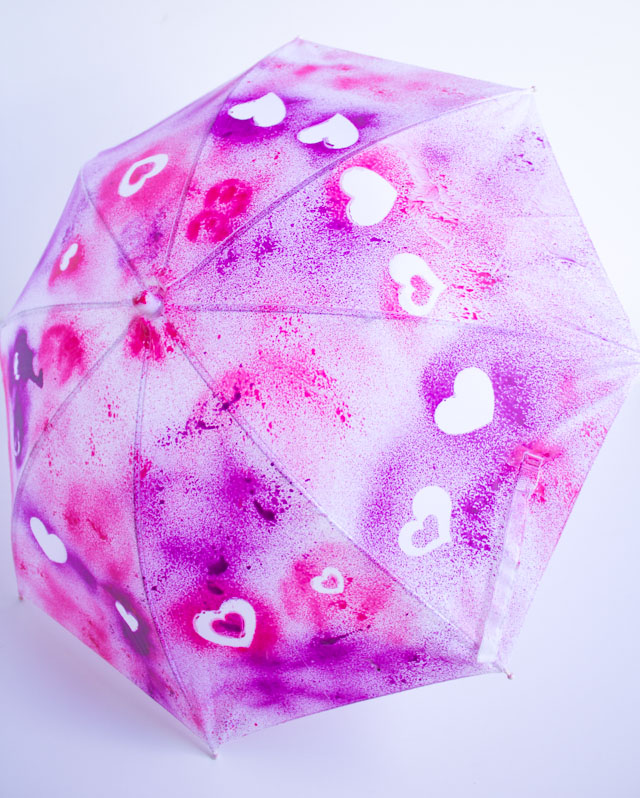 We added hearts and stars to our umbrellas by first sticking foam stickers on the umbrellas and then spray painting on top of them. Once the paint was dry to the touch we removed the stickers to reveal the design.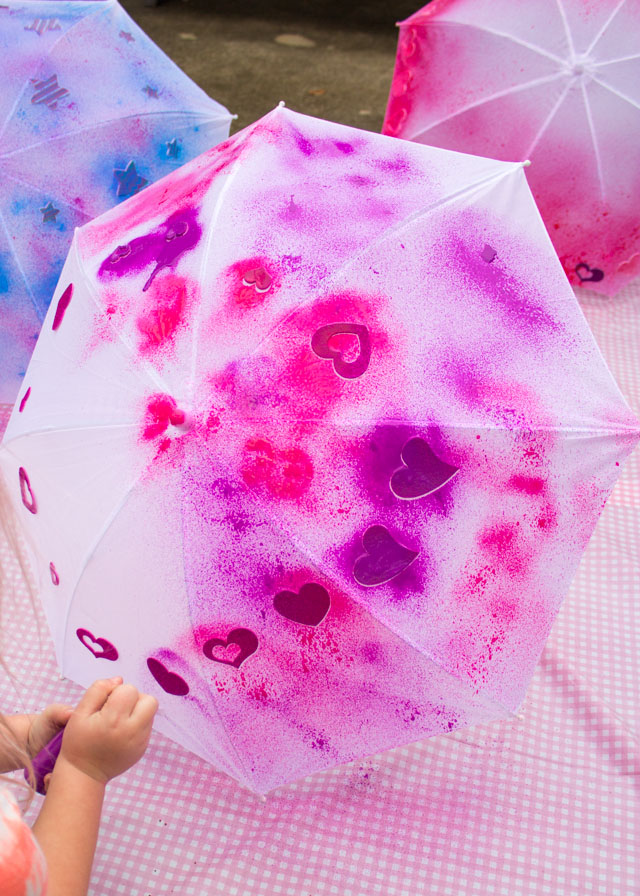 Head to Oriental Trading's blog for a full list of supplies and step-by-step tutorial for these fun umbrellas!

Like these spray painted DIY umbrellas?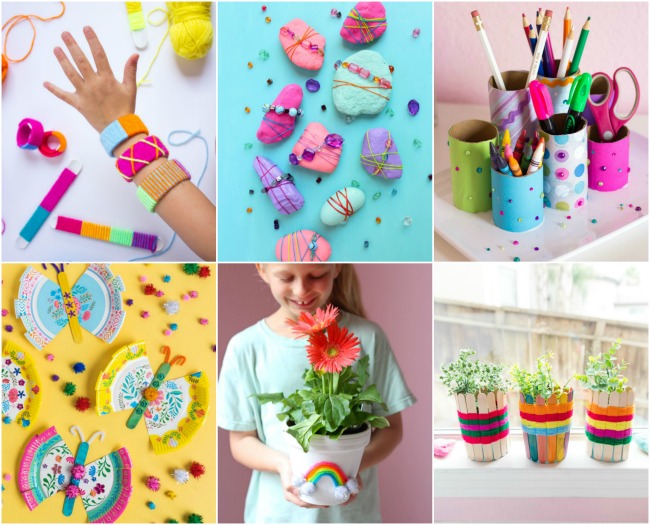 This post is sponsored by Oriental Trading.