Giant Pom-Pom Easter Eggs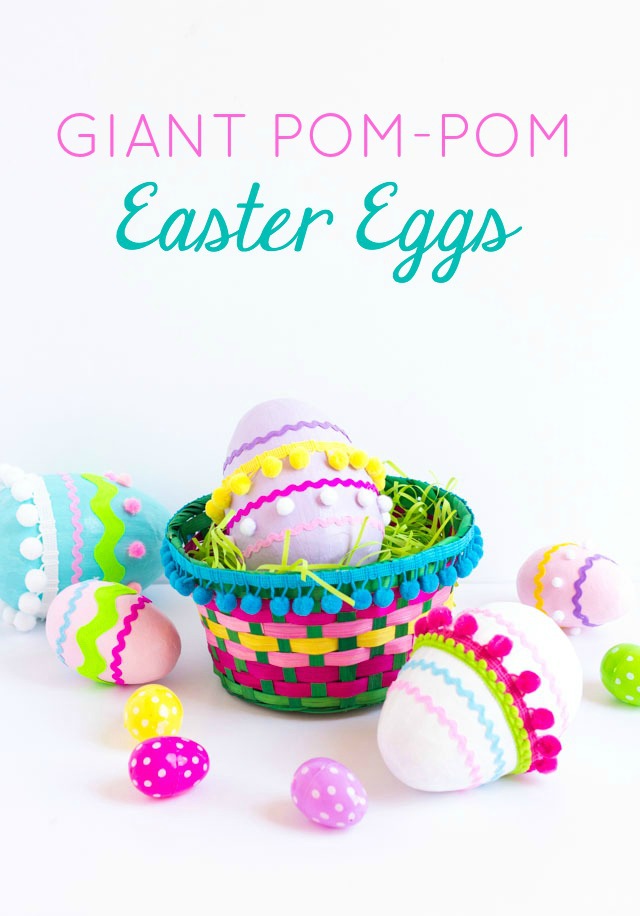 Giant Pom-Pom Easter Eggs
Like they say, everything is bigger in Texas….even the pom-pom Easter eggs! It is also true, that pom-pom trim makes everything better, so I combined oversized paper mache eggs with colorful pom-pom and rickrack trim to make these larger than life Easter eggs. 😉 These giant eggs were calling my name on my last trip to Hobby Lobby. I knew a pom-pom makeover was in order!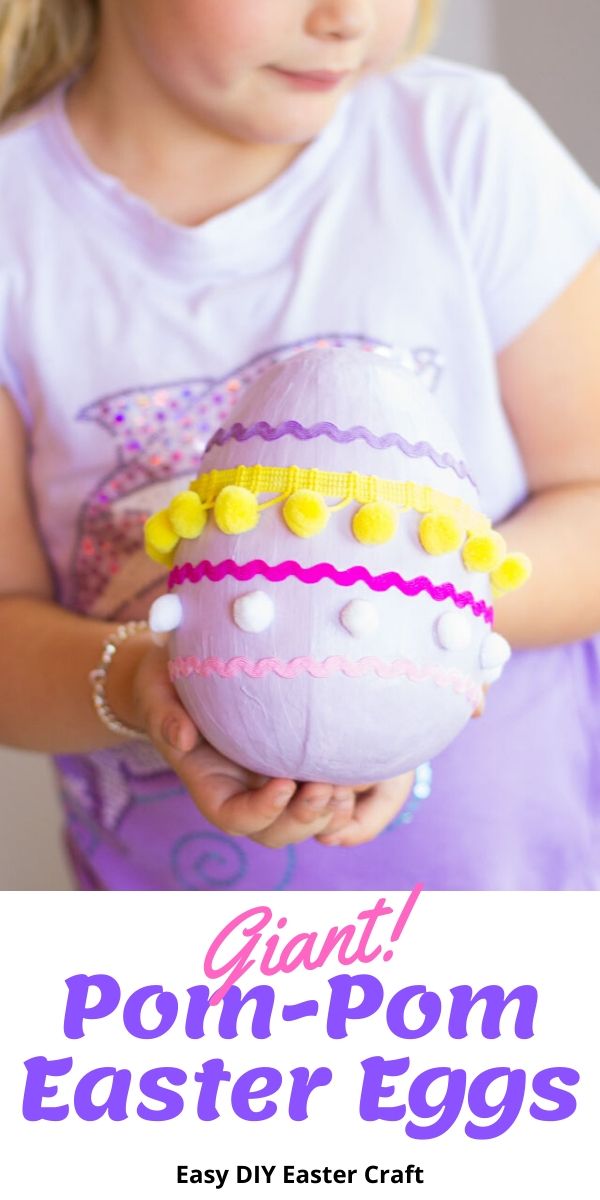 It's hard to get a feel for just how big they are until you see someone hold one! Hazel is modeling the purple egg for you. If you want to make your own, hurry to your local Hobby Lobby and snatch them up before they are gone. I just saw that they are currently on sale – only $1.50 each for the large 6″ size, and only $0.75 for the smaller 4″ size!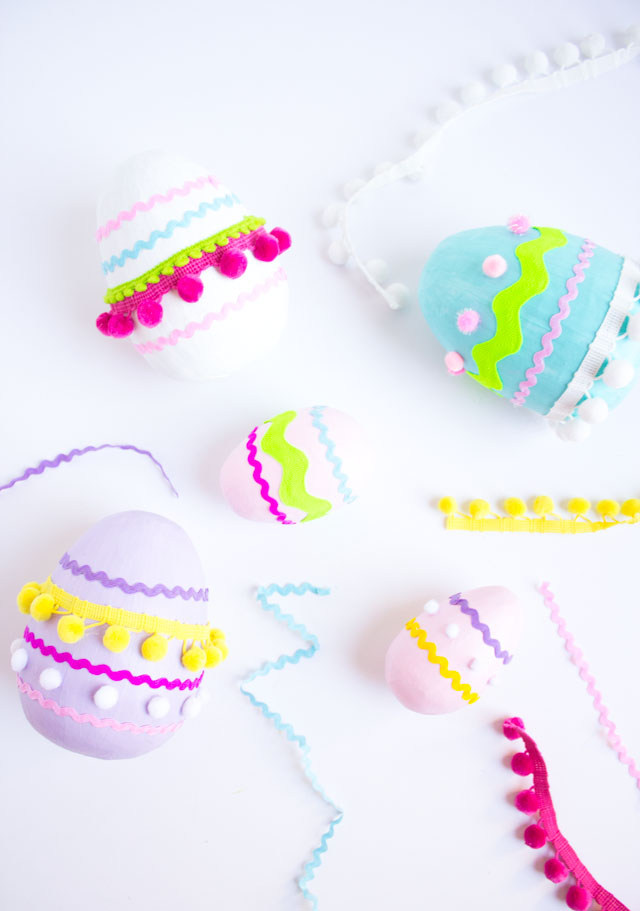 These eggs were inspired by some large paper mache eggs my Grandma use to have. They were lined with rick rack from top to bottom. I incorporated the pom-poms to put my own modern spin on them!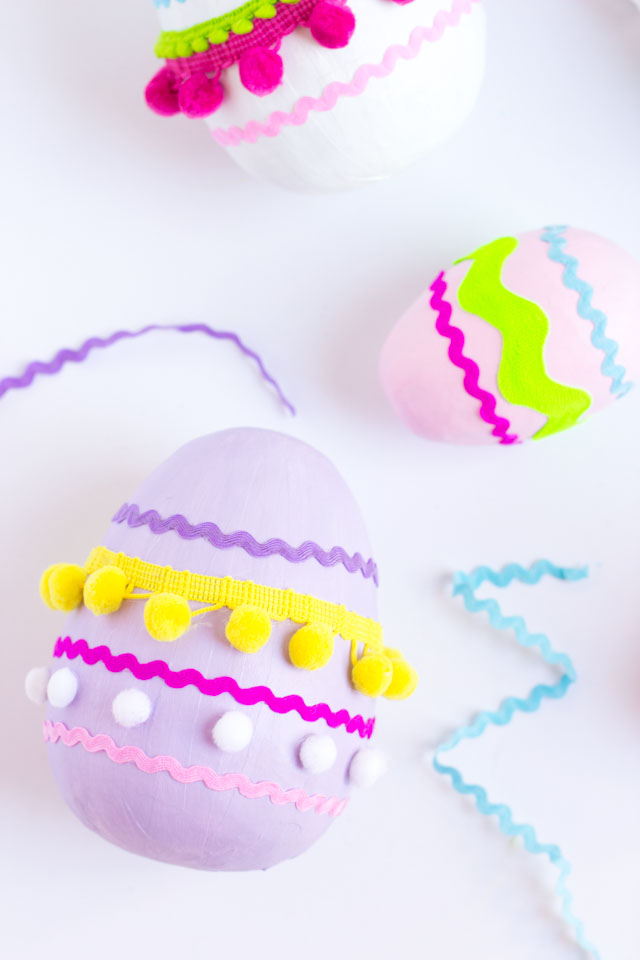 This post contains affiliate links. See my full disclosure.
Supplies for Giant Pom Pom Easter Eggs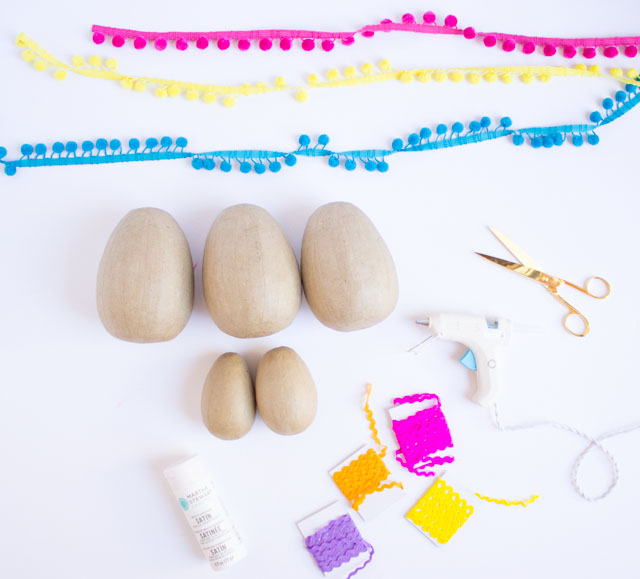 How to Make Giant Easter Eggs
Step 1. Paint each egg with your favorite colors of craft paint and a foam brush. It look three coats to get even coverage on my eggs. I used satin paints, but I think their high gloss paints would look even better to give the eggs a little bit of sheen.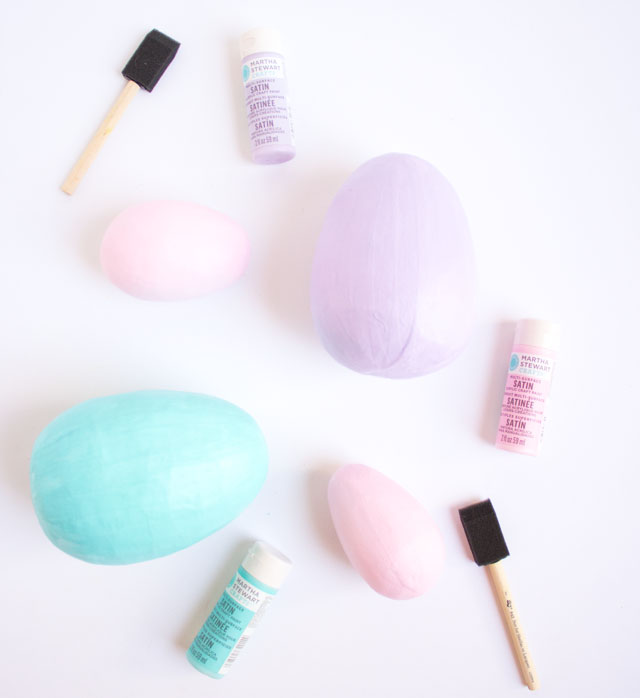 Step 2. Add a variety of pom-pom trim and rick rack by adding a thin line of hot glue along the back of the trim.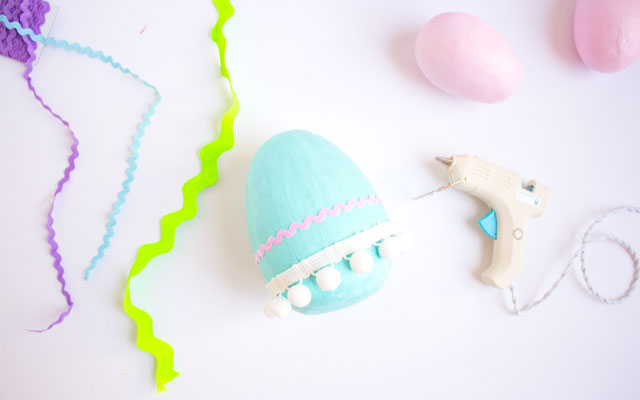 Step 3. Add mini pom-poms for an extra fun touch!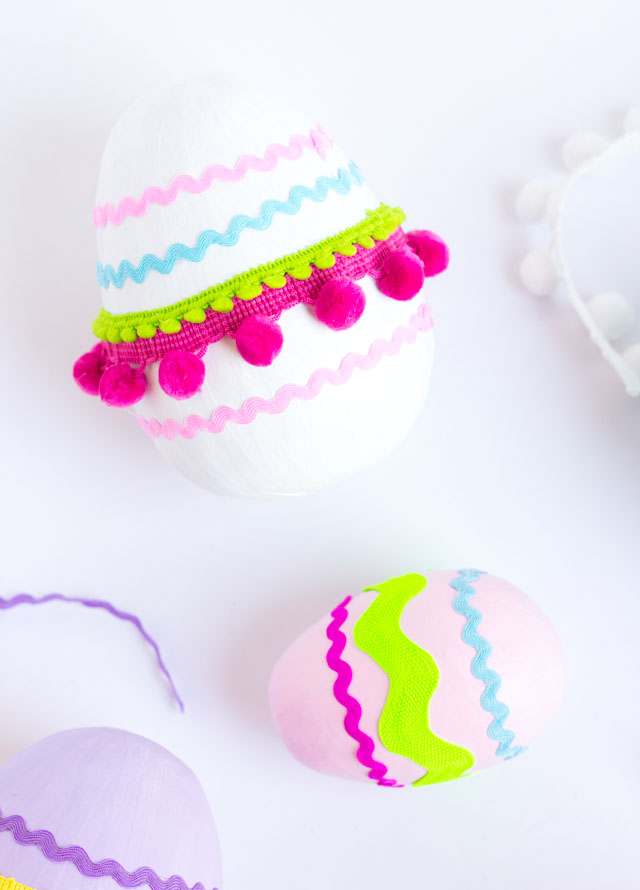 These look great as a table centerpiece arranged in a flat basket with some Easter grass!
Like this egg decorating project?