Foam DIY Easter Bunny Wreath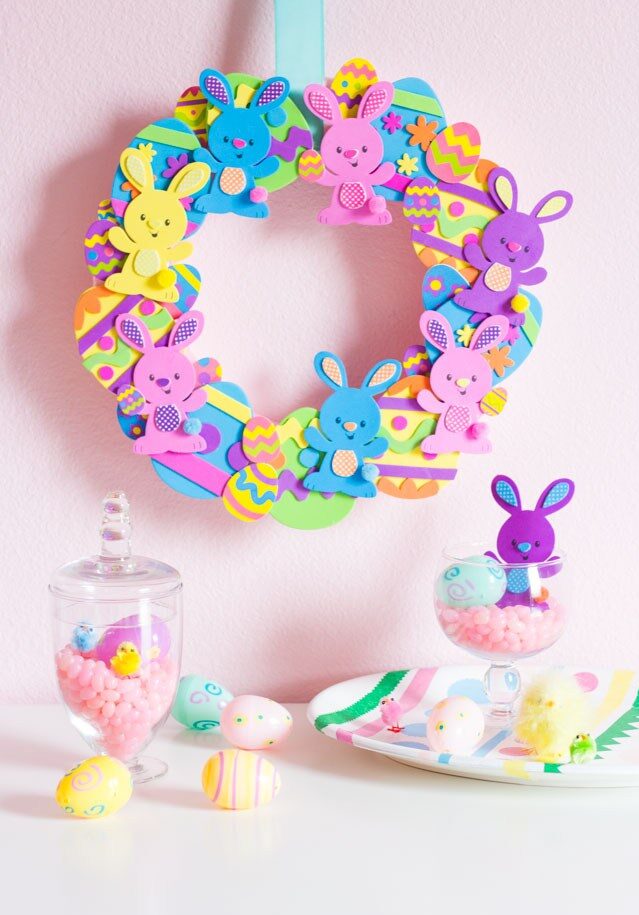 DIY Easter Bunny Wreath
Here's a cute DIY Easter bunny wreath that kids will love, and they can help make it too! The wreath comes together in minutes by using a couple peel-and-stick foam craft kits from Oriental Trading. I had Stella and Hazel assemble all the Easter eggs and bunnies, and then I added them to a wreath form with hot glue. It doesn't get much easier than that, and it's always fun to find a project that we can do together!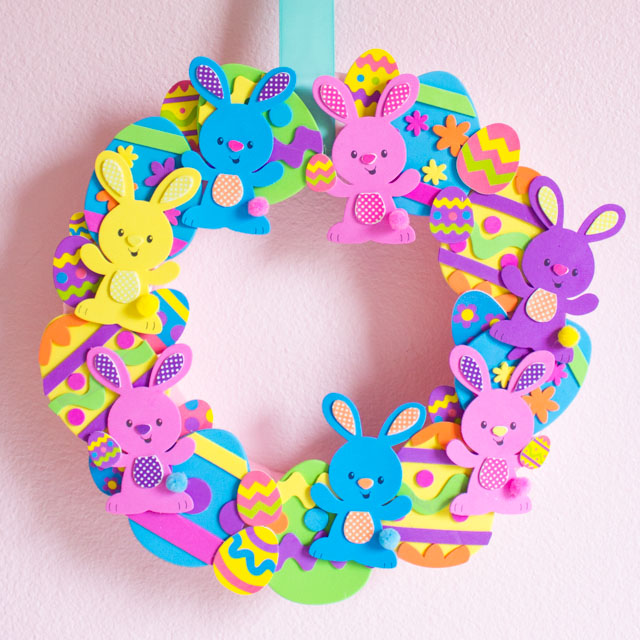 I love all the pretty pastel colors in the Easter egg craft kit, and the little pom-pom bunny tails that come with the Easter bunny craft kit. Just layer them around a wreath form with a dab of hot glue and you're done! I made a similar floral spring wreath last year using a felt flower craft kit, and it is one of my most favorite wreaths I've ever made. Oriental Trading has a ton of these peel-and-stick craft kits, so you can customize this idea to whatever themed wreath you'd like to make.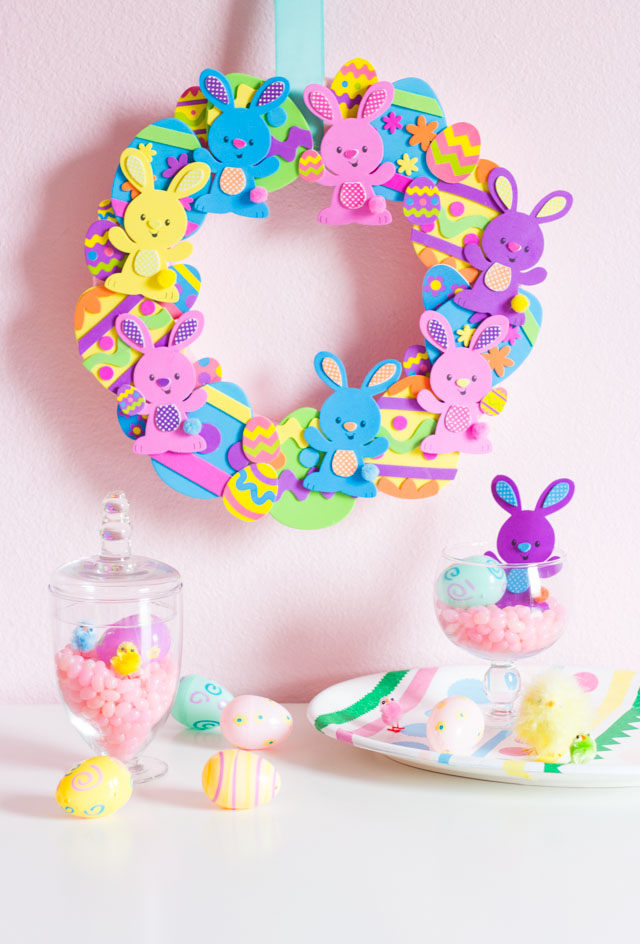 I styled my wreath with a couple little Easter terrariums like I made last year, and my oval platter turned giant Easter egg. All together, it makes a sweet pastel-filled vignette.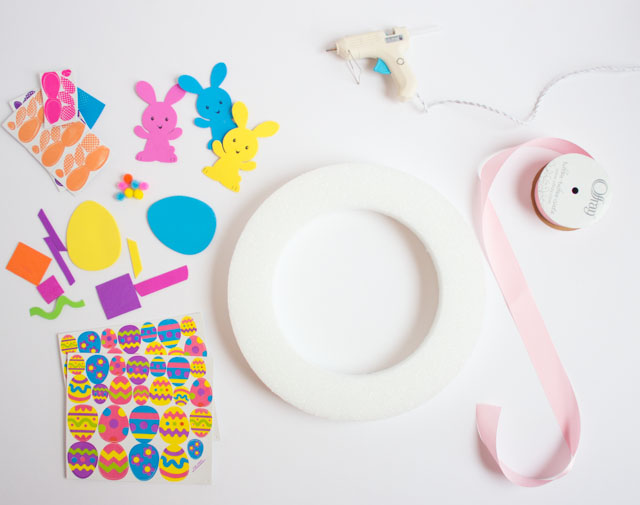 Like this DIY Easter Bunny Wreath?