Valentine's Day Candy Terrariums
February 10, 2017 | FILED UNDER: Uncategorized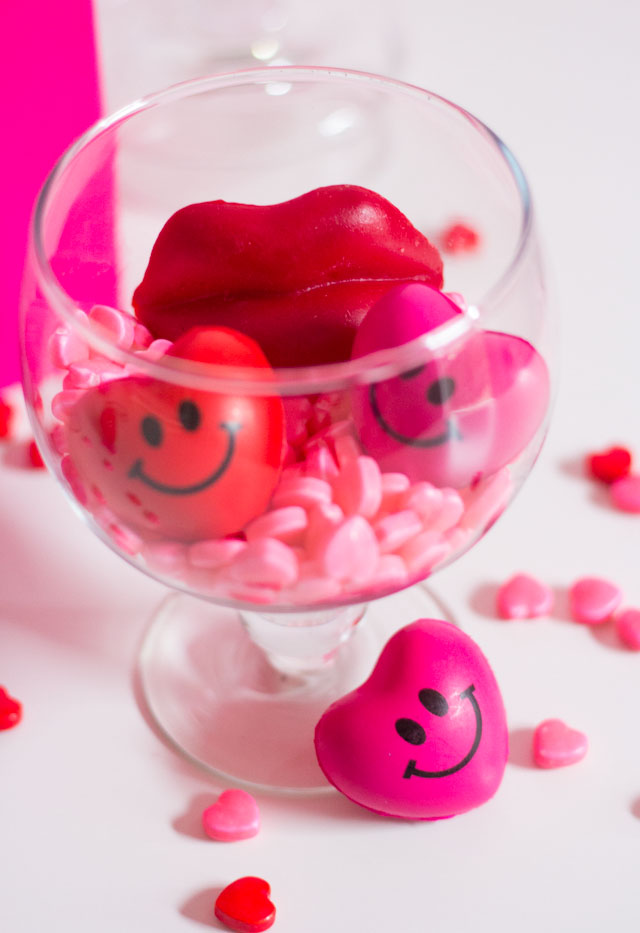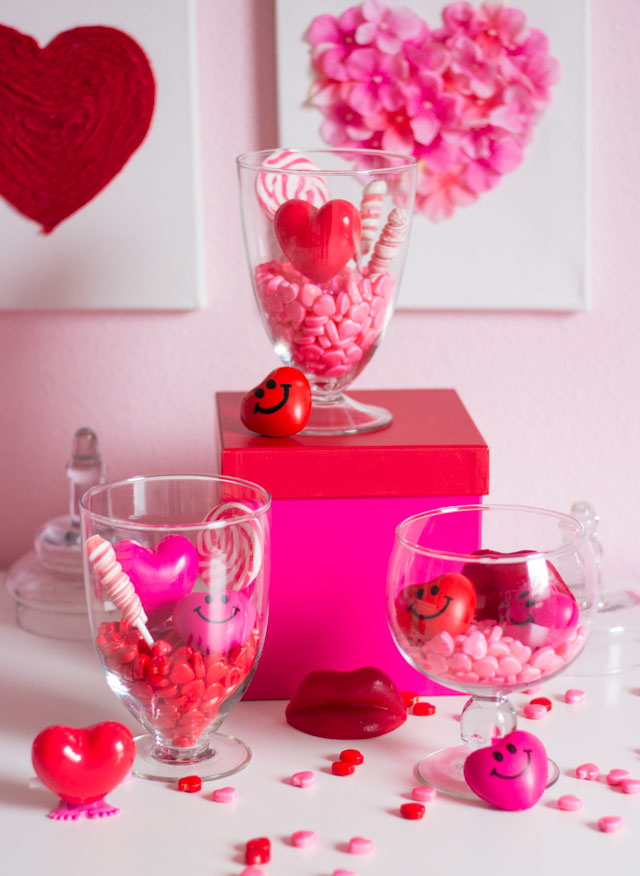 Need a last minute Valentine's Day decoration? Candy-filled terrariums to the rescue! These
Valentine terrariums
, filled with candy hearts, lollipops, mini balloons, and even wax lips are my latest holiday terrarium idea! I've been hooked on making them ever since I made this
Easter terrarium
for Oriental Trading last year. I've changed up
this set of glass jars
for every holiday since then!
These terrariums are the perfect way to create a pretty holiday centerpiece or vignette with next to zero time invested. Just fill a jar with your favorite holiday candy and other small items and you're done!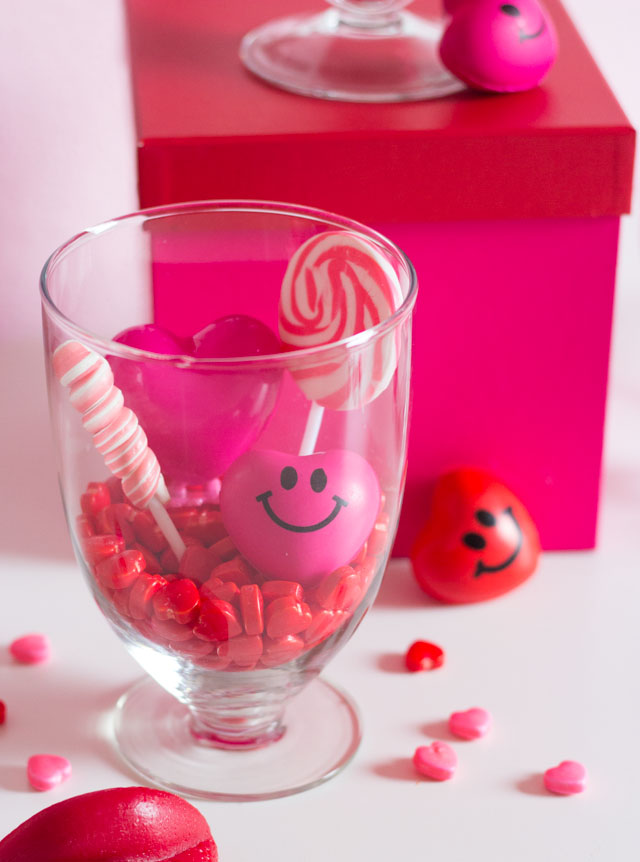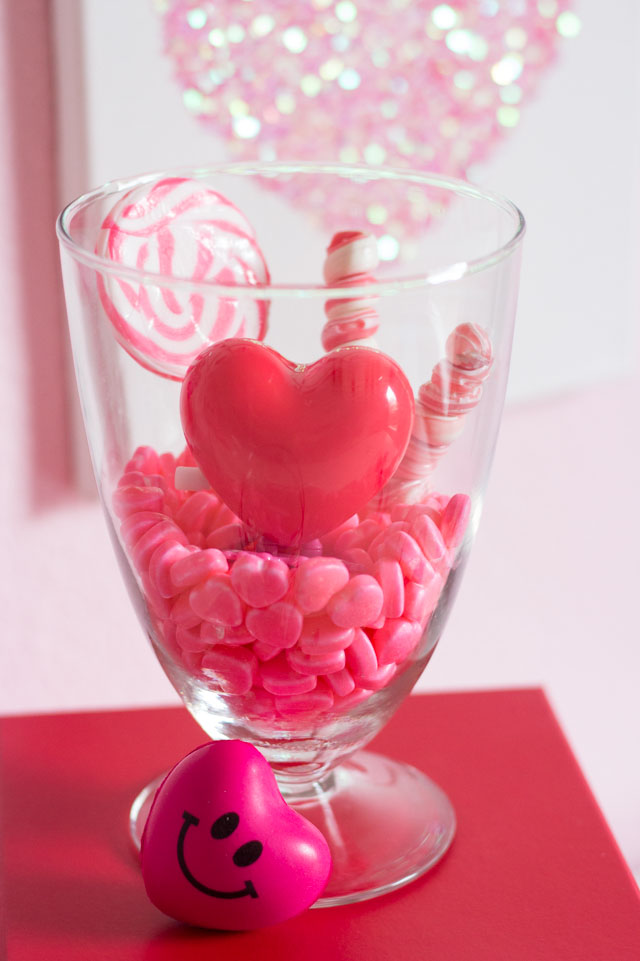 These
wax lips
really are too funny! You can use your leftover candy from making these terrariums to make my
Valentine's Day Candy bouquet
– the perfect gift for your friend or kids!