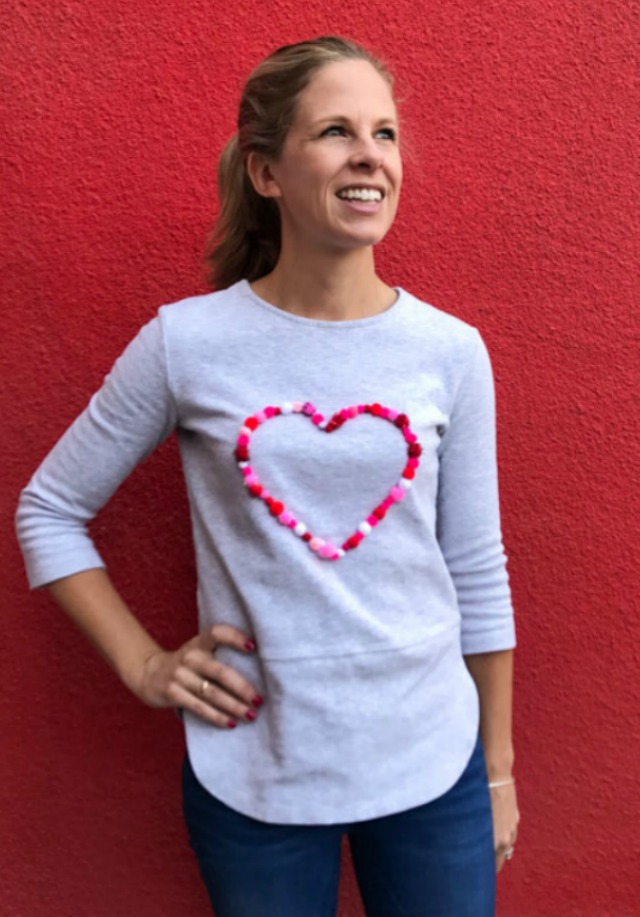 DIY Pom-Pom Heart Shirt
This pom-pom shirt is bound to make you happier if you wear it! It is the perfect adult or kids Valentine's Day shirt, or fun to wear year-round. Especially if you are a pom-pom lover like me. Use pom-poms to jazz up an old shirt or sweatshirt for Valentine's Day in under 15 minutes with no sewing required. My kind of craft!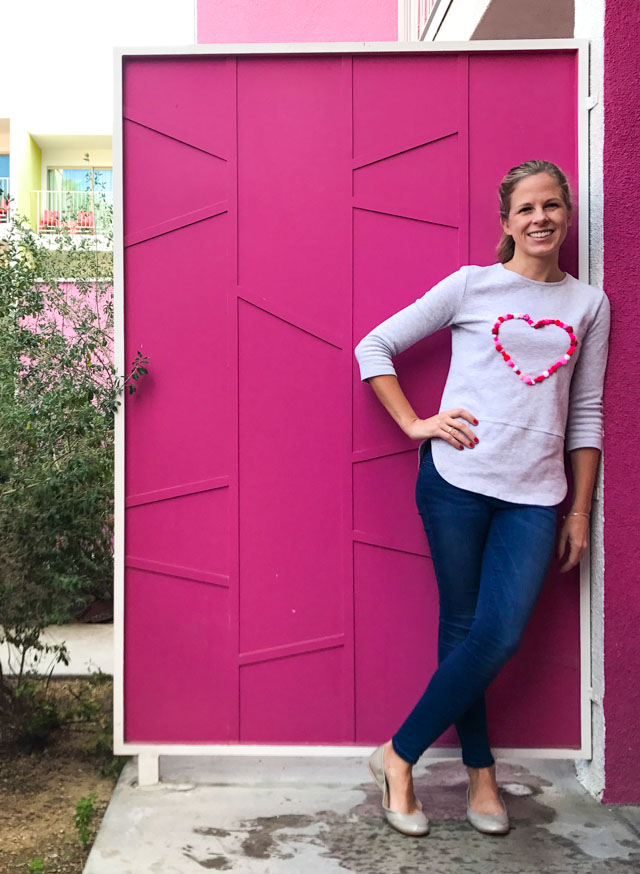 This post contains affiliate links. See our full disclosure.
Making this shirt is as simple as tracing around a heart template and adding pom-poms with fabric glue. Kids can even make this Valentine's Day shirt on their own!
Supplies for Pom-Pom Heart Shirt
Plain sweatshirt or t-shirt (a great way to update an old or thrifted shirt!)
Small pom-poms in shades of pink, red, and white
Heart template (I used a cardboard heart cut out from my Valentine's Day decorations!)
Pencil
Measuring tape / ruler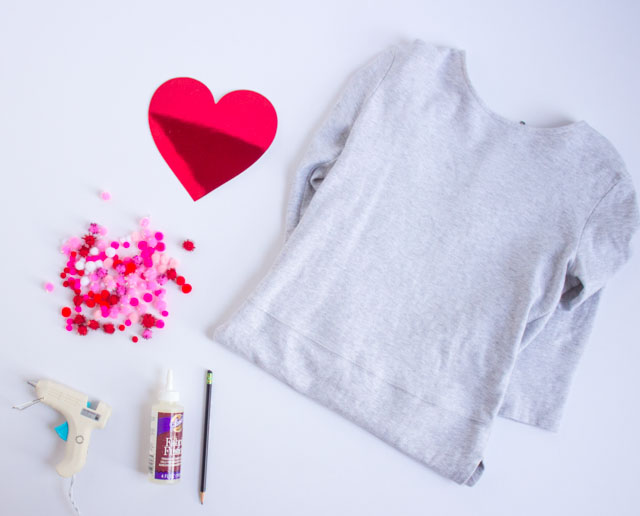 How to Make a Valentine's Day Shirt
1. Lay your shirt flat and then center your heart template in the middle of the shirt. Use a ruler or measuring tape to help make sure it is centered. Hold the template in place (you can add a little masking tape on the back) and trace around the template with a pencil.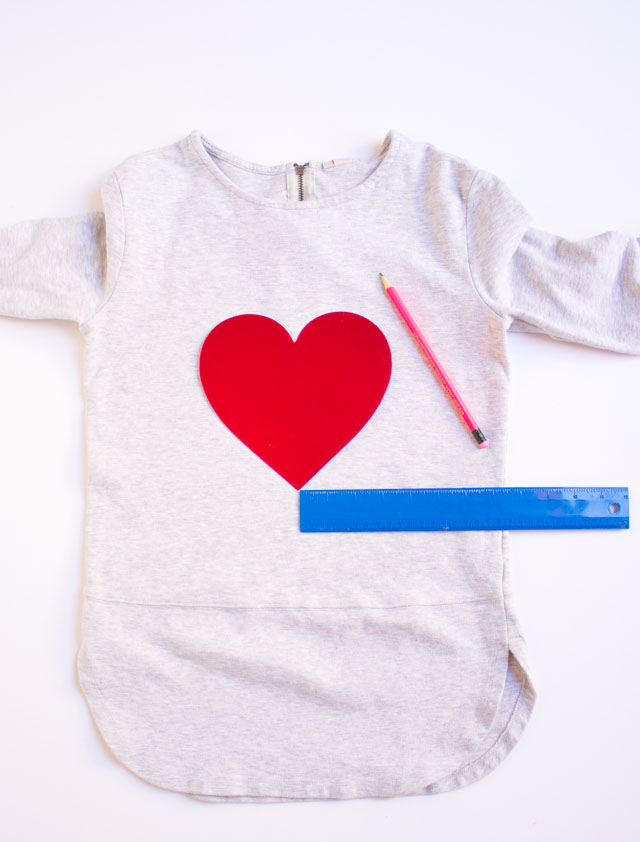 2. Slide a protective piece of cardboard or plastic between the front and back of the shirt to prevent the fabric glue from seeping through to the other side. Add a generous bead of fabric glue around the heart outline, working on a small section at a time.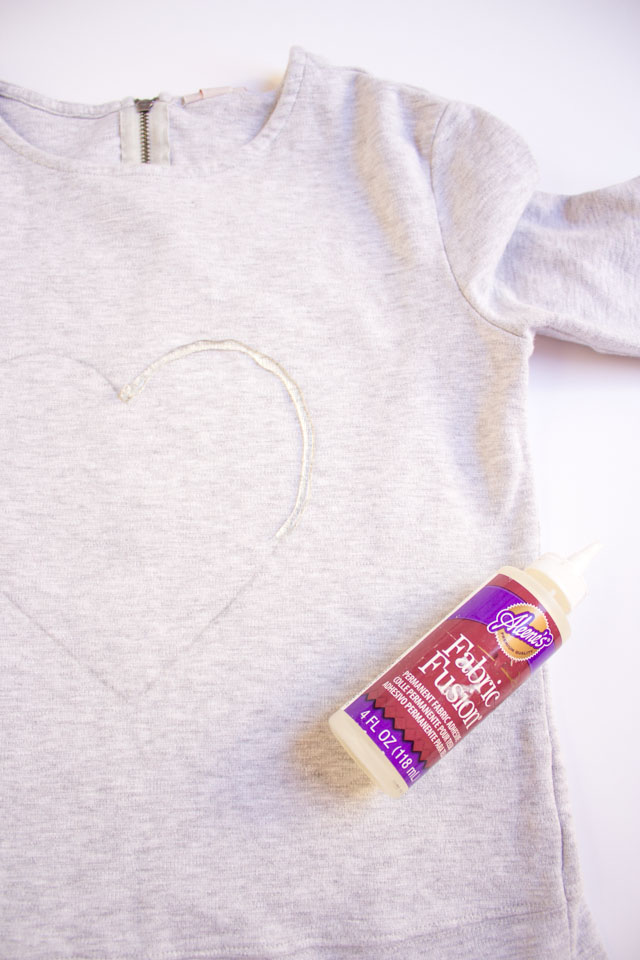 3. Press the pom-poms into the glue and work your way around the heart. Let dry completely overnight! If you want, you can also use a needle and thread to sew the pom-poms to the shirt for added hold.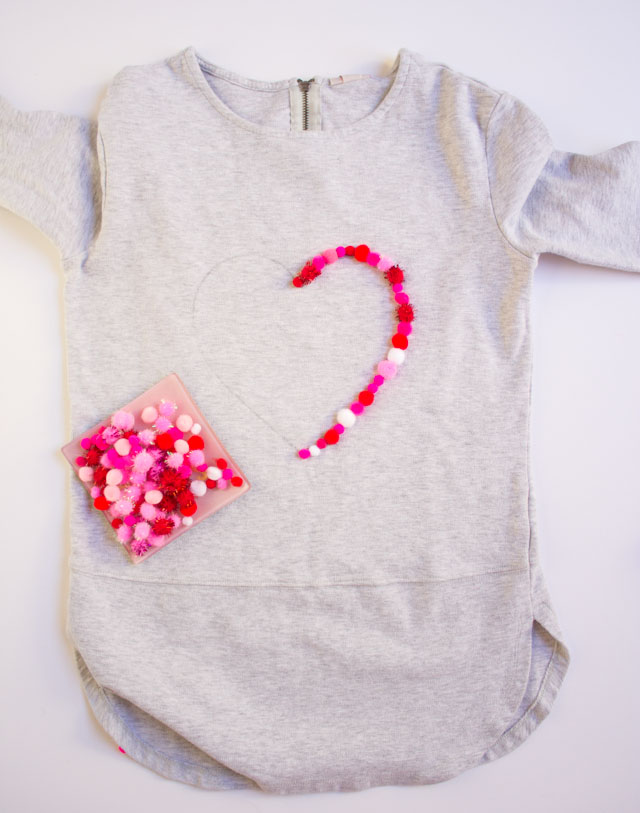 I have run my heart shirt through the washing machine a couple times and it has held up well. You will want to wash it on the delicate cycle and air dry.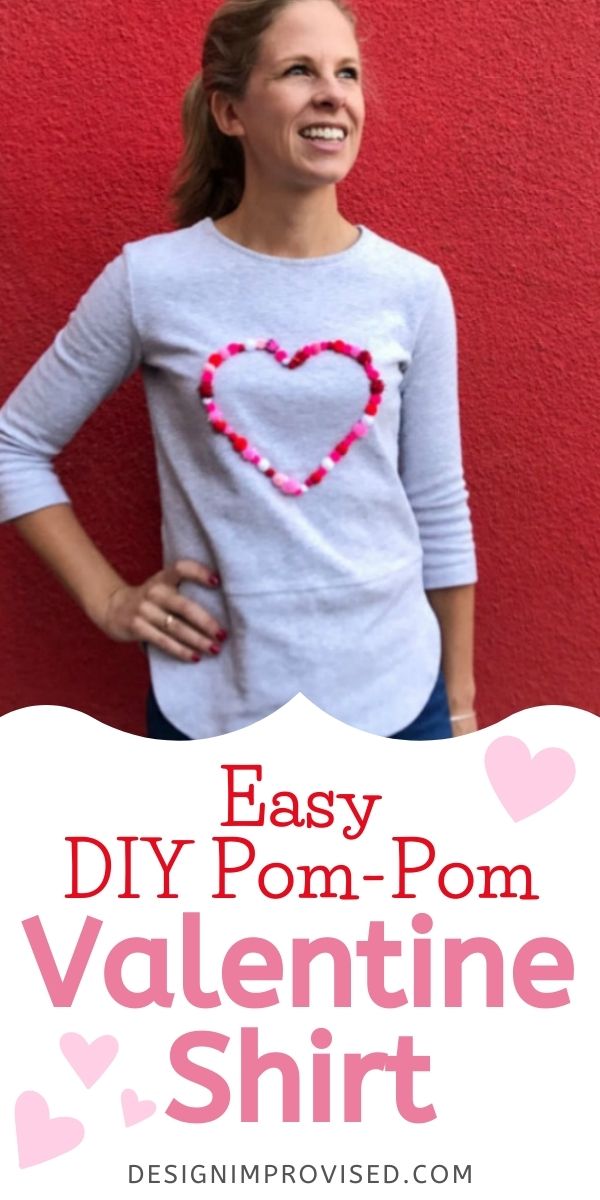 Like this DIY Valentine shirt? Then don't miss all my other Valentine's Day craft ideas!