5 Tips for Making Easy Handmade Valentine Cards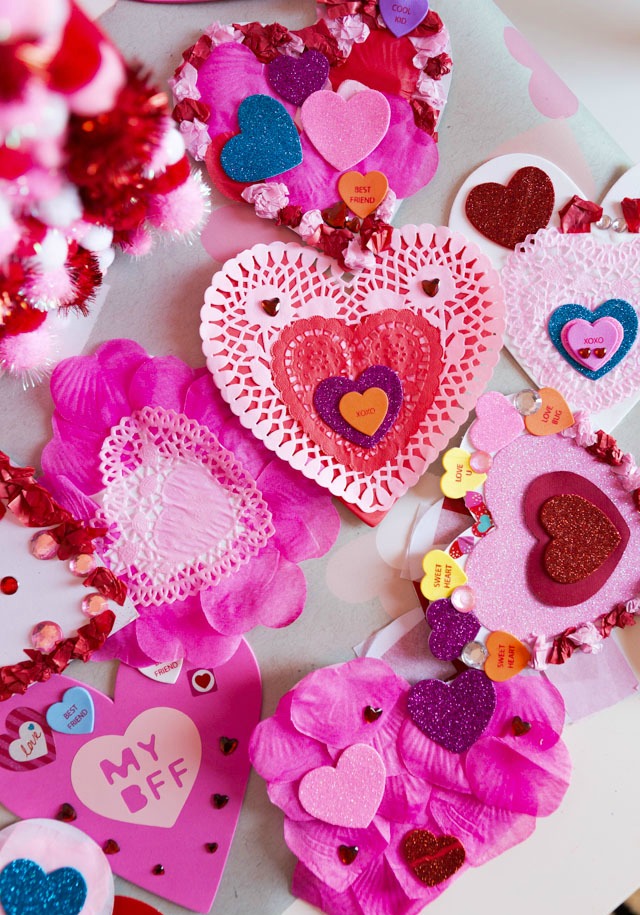 Tips for Making Handmade Valentines
Today I'm sharing my top 5 tips for making easy handmade kids Valentine cards. I don't think there is anything better than homemade, especially when made by a crafty 5 and 7 year old! It has become a tradition in our house for my girls to make their own Valentines for their classmates. They look forward to the process and it can be stress-free for the parent – read on.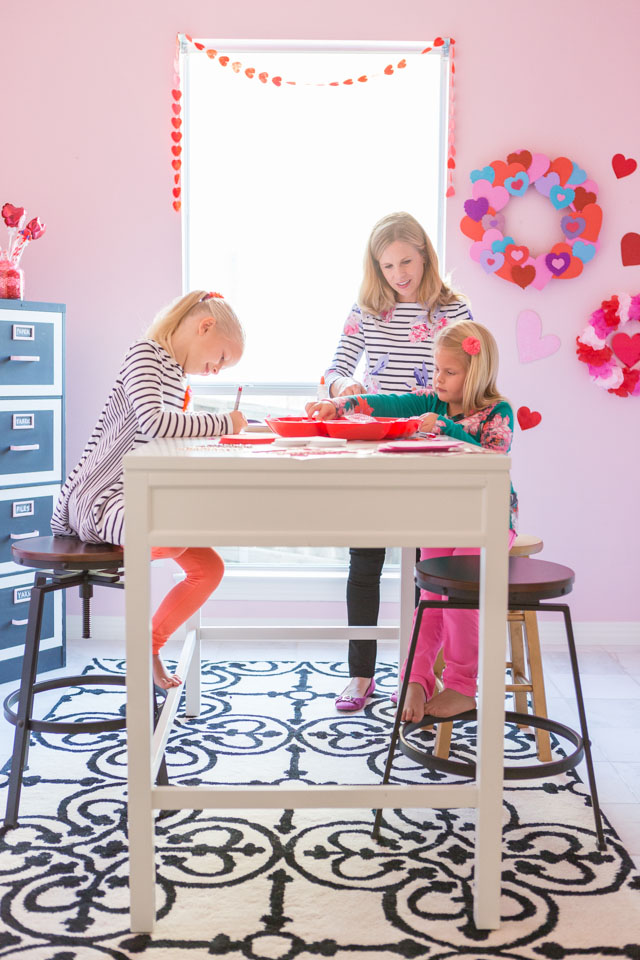 Making a card for each friend is a great way to have your kids slow down a little bit and put thought into what each person would like. I partnered with Joules, a bright and colorful UK-based clothing company, for this fun post – an afternoon spent with Stella and Hazel making homemade Valentines for their classmates!

For our Valentine craft session, I cleared off the table in my craft room, laid out any pink, red, and heart shaped craft supply I could find, and then just let the girls do their thing. I find that if you give kids just a little direction to get started, they do best when they have free creative license! Here are our tips for making easy handmade Valentine cards:
Top 5 Tips for Making Easy Handmade Valentine Cards
1. Start with a heart
Heart cutouts are readily available in craft stores at this time of year and make a great card base. You can typically find a pack of 5 inch foam hearts or cardboard hearts that will work great. We even found hearts at Hobby Lobby that are sticky on one side so you don't need glue!
2. Head to the dollar store
You don't have to spend a lot of money to get a wide variety of fun embellishments for your Valentines. A dollar store such as The Dollar Tree is a great source for heart doilies, stickers, and jewels. Here are some of my favorites (with Amazon affiliate links, in case you prefer to avoid the store all together!)
3. Think peel and stick
Valentines can get messy quickly if there is a lot of glue or glitter involved. Avoid the clean up and drying time by selecting embellishments with adhesive backing like stickers and adhesive jewels.
4. More is more!
You really can't go wrong with your Valentines. I love how Hazel and Stella overloaded their hearts with decorations, and no two Valentines are alike! On the backside of each heart the girls wrote who the Valentine was for. You can also tape a piece of candy to the back.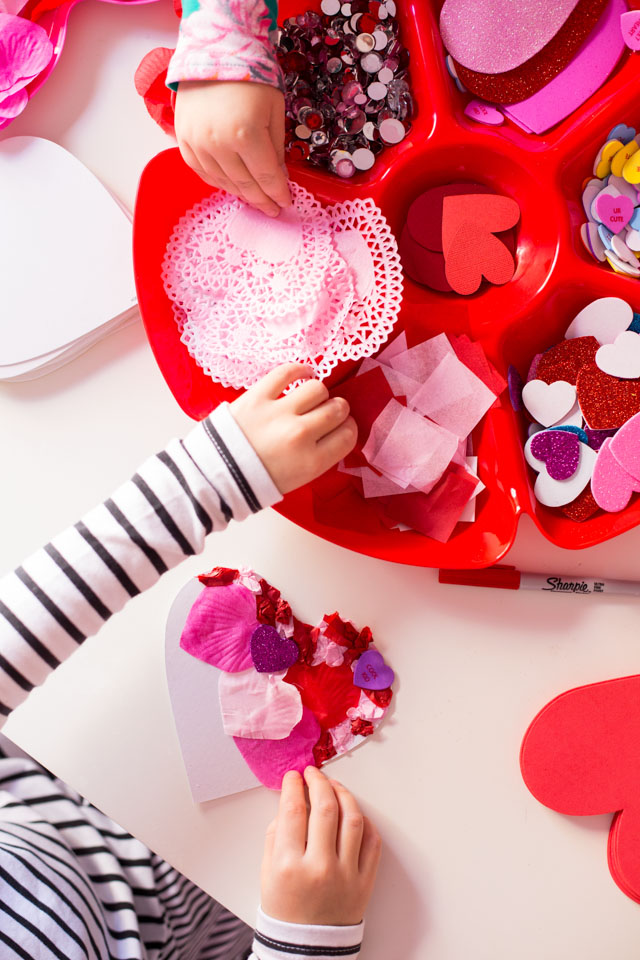 5. Space them out
If your child has 20 kids in his or her class like Stella does, you can avoid burnout by not trying to tackle them all at once the night before the class party! I have been keeping the supplies out on Stella and Hazel's play table the past week so they can do a few Valentines at a time after school.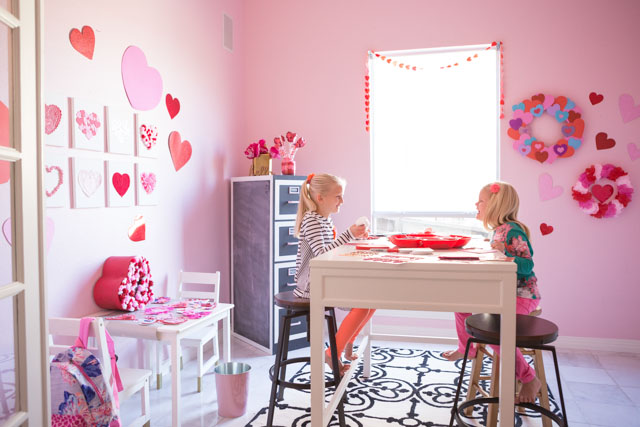 A big thanks to Joules for sponsoring this post. If you are not familiar with Joules, they offer bright, colorful, and well-made clothes for the entire family, and are especially known for their floral prints and cheery patterned rain boots!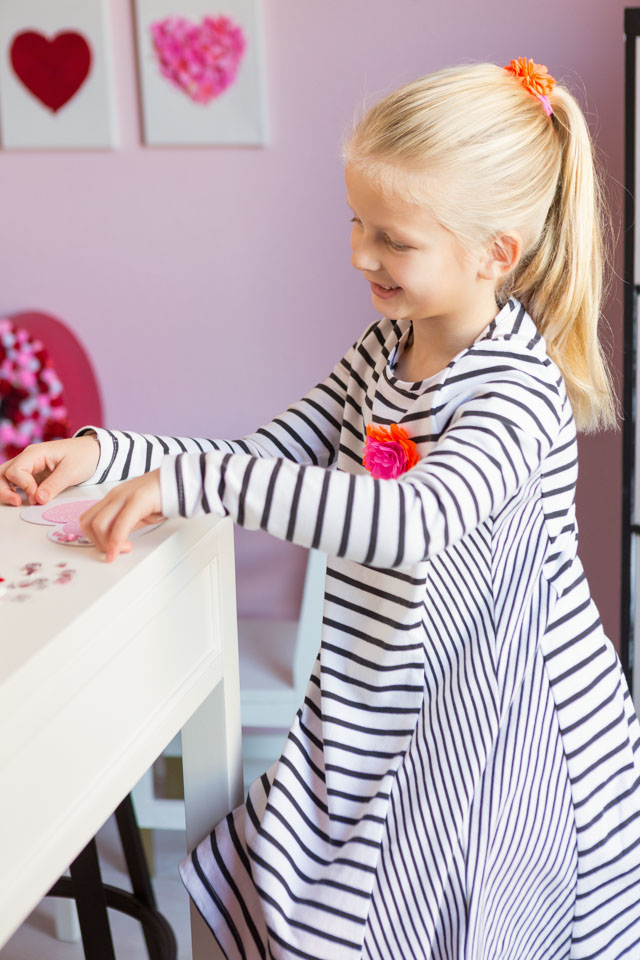 Hazel went for this pretty floral printed top and pink jeans. How cute is she?!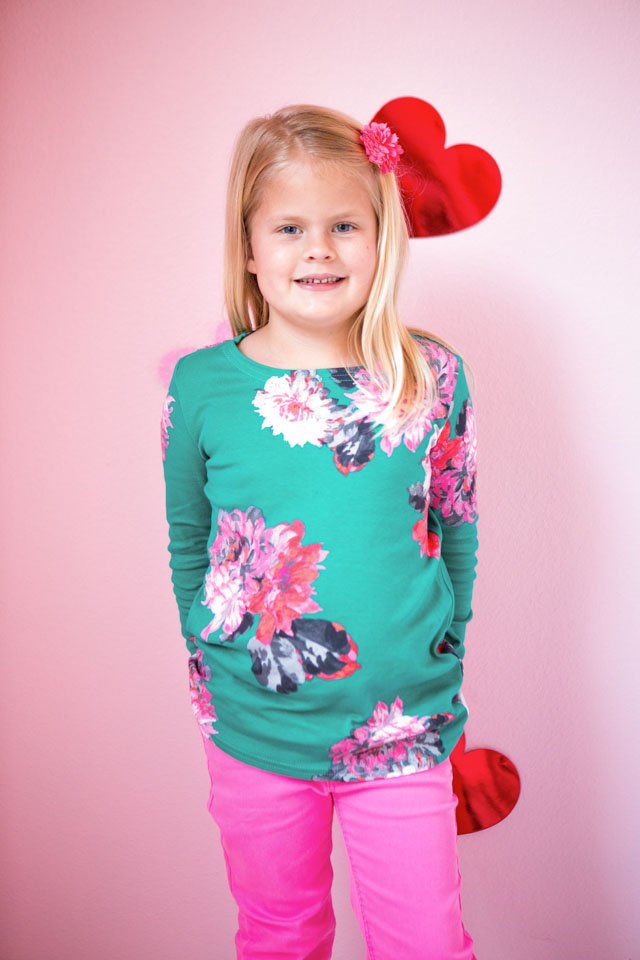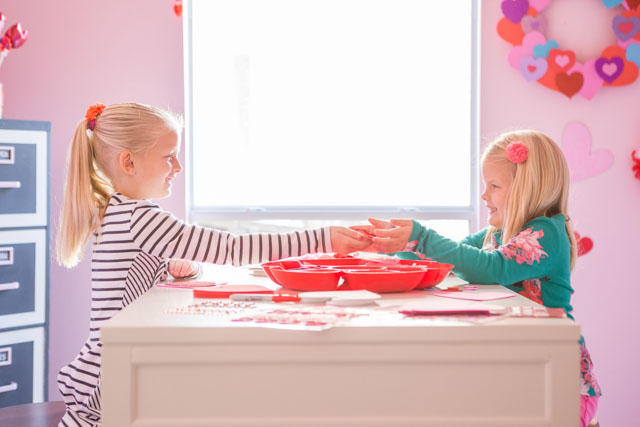 I got in on the fun too and tried out one of Joules' pretty floral tops and black skinny jeans, which are so comfy! Overall I was impressed with their quality, and their bright colors and fun floral prints are right up my alley.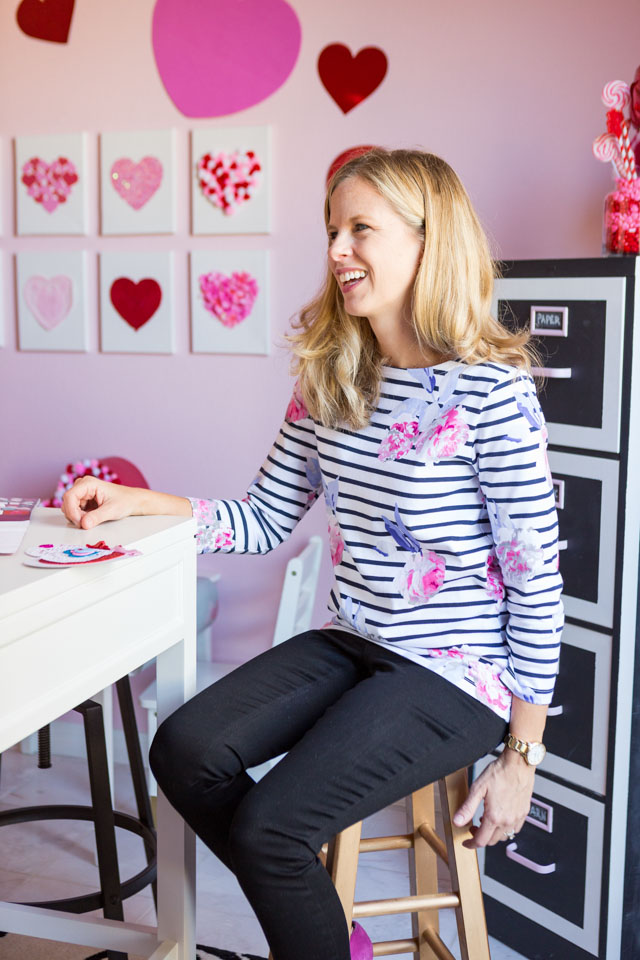 Did you find these tips for easy handmade Valentine cards helpful?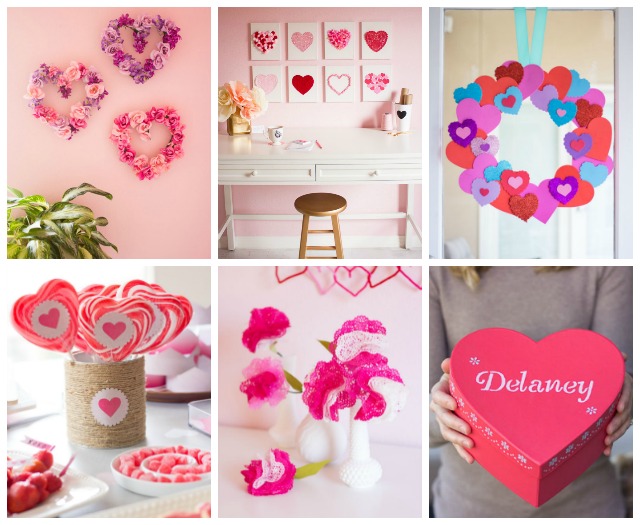 This post is sponsored by Joules. Photos by Candice Stringham.