5 Tips for Making Handmade Kids Valentine Cards
February 01, 2017 | FILED UNDER: Valentine's Day, Holiday Crafts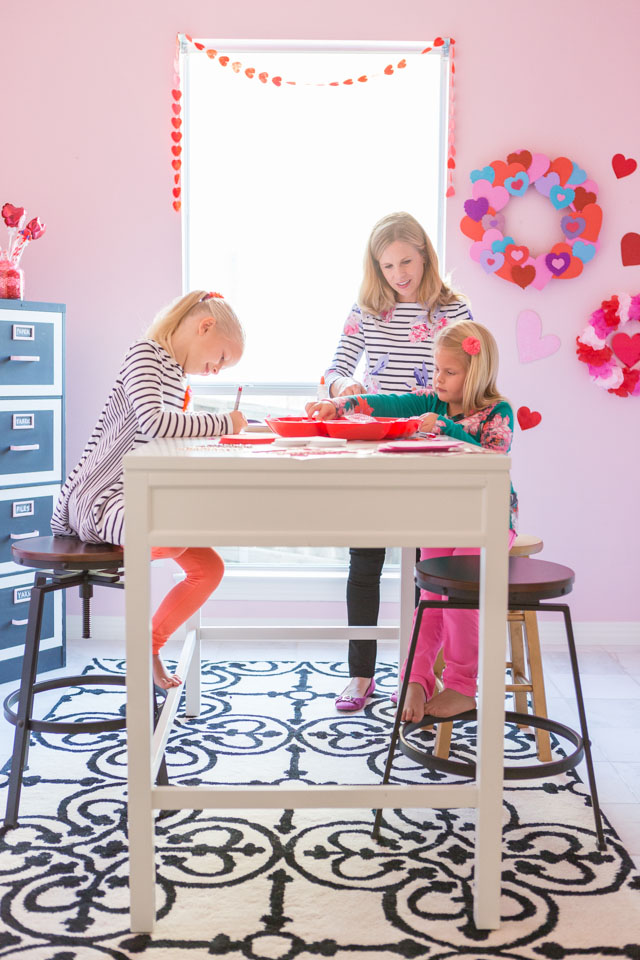 For our Valentine craft session, I cleared off the table in my craft room, laid out any pink, red, and heart shaped craft supply I could find, and then just let the girls do their thing. I find that if you give kids just a little direction to get started, they do best when they have free creative license! Here are our tips for making homemade Valentine cards:
Tips for Making Handmade Kids Valentines
You don't have to spend a lot of money to get a wide variety of fun embellishments for your Valentines. The dollar store is a great source for heart doilies, stickers, and jewels. Here are some of my favorites (with Amazon affiliate links, in case you prefer to avoid the store all together!)
You really can't go wrong with your Valentines. I love how Hazel and Stella overloaded their hearts with decorations, and no two Valentines are alike!
On the backside of each heart Stella and Hazel wrote who the Valentine was for. You can also tape a piece of candy to the back!
If your child has 20 kids in his or her class like Stella does, you can avoid burnout by not trying to tackle them all at once the night before the class party! I have been keeping the supplies out on Stella and Hazel's play table the past week so they can do a few Valentines at a time after school.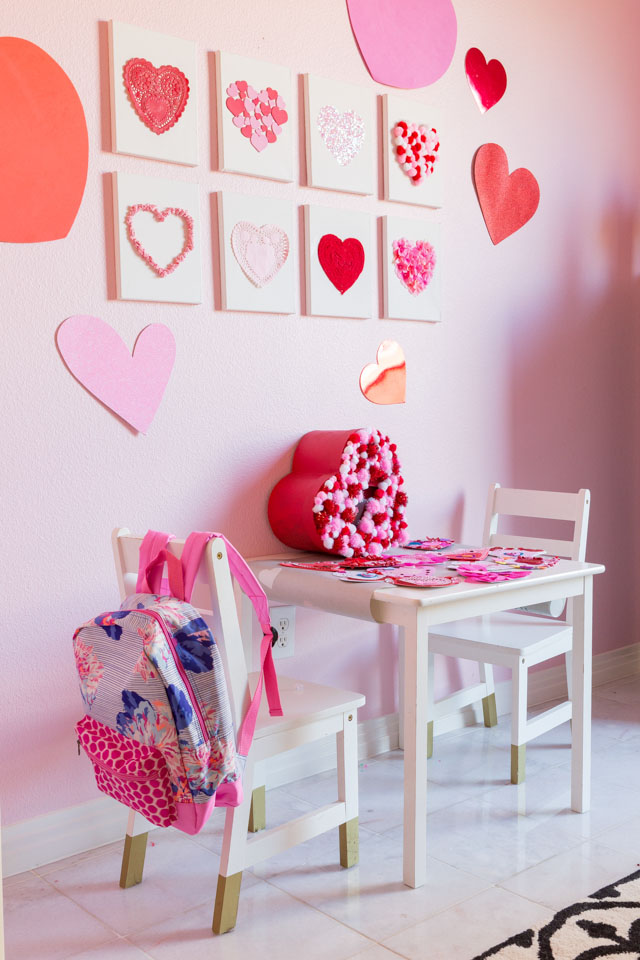 A special Valentine treat for Design Improvised readers: head to Joules and enter promo code "HEARTDAY"to get 20% off your purchase!