DIY Pom-Pom Flower Pillow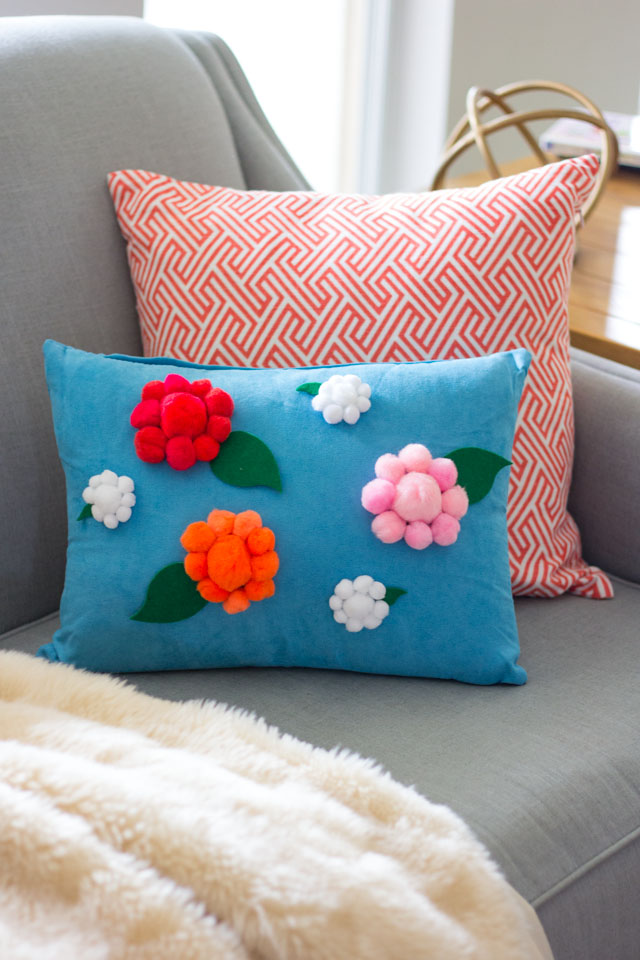 DIY Pom-Pom Flower Pillow
Introducing my DIY pom-pom pillow! As you can imagine, I was thrilled that pom-poms were chosen as the featured supply for February's Supply of the Month Challenge with Oriental Trading! I had an entire pound of pom-poms at my disposal for this challenge, and was excited to try making something different with them than I've done before. For this craft, I made flowers out of the pom-poms and used them to decorate a pillow. A pretty no-sew project to add a touch of spring to your decor.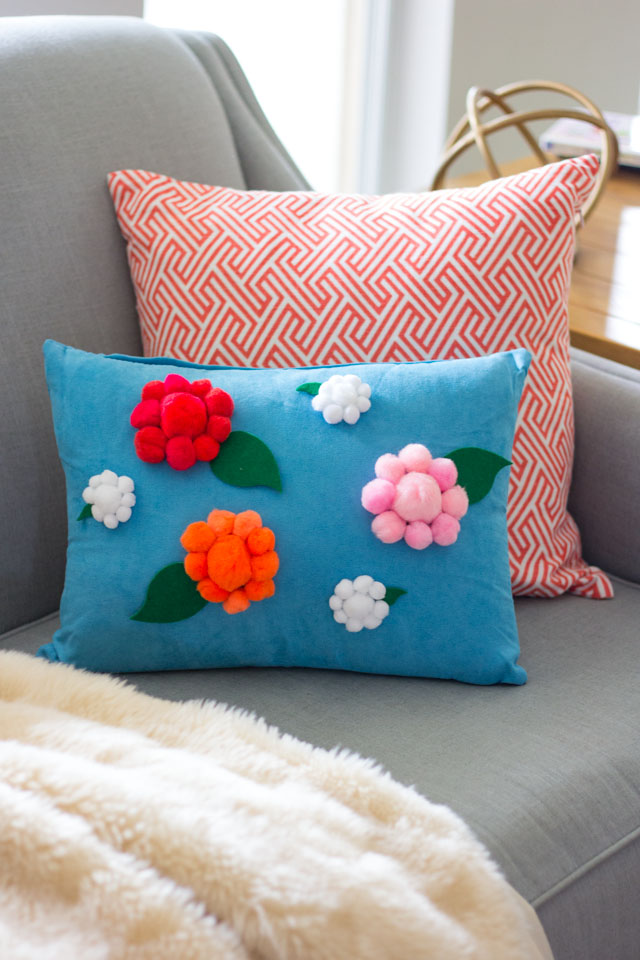 The pound of pom-poms comes with a rainbow of colors but I chose a palette of orange, red, blue, and pink that I thought would make for a pretty bunch of flowers. I also incorporated this package of
white pom-poms
to create smaller flowers. The whole project can be completed in under an hour with no sewing required!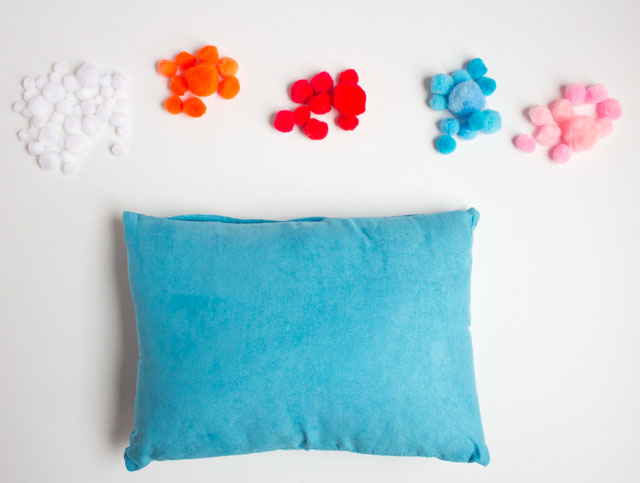 Head to Oriental Trading's blog for a full set of supplies and the step-by-step DIY Pom-Pom Flower Pillow tutorial!

Love crafting with pom-poms?
This post is sponsored by Oriental Trading.