Design Improvised Turns Six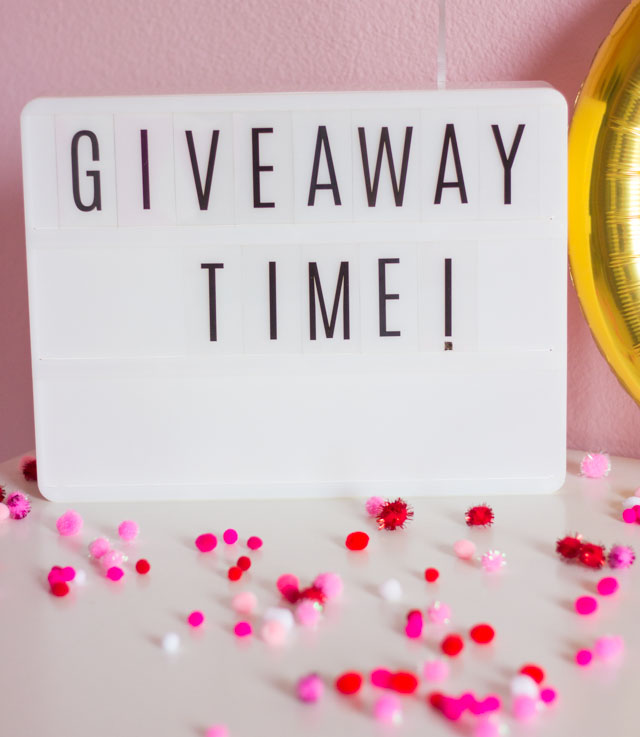 Design Improvised Turns Six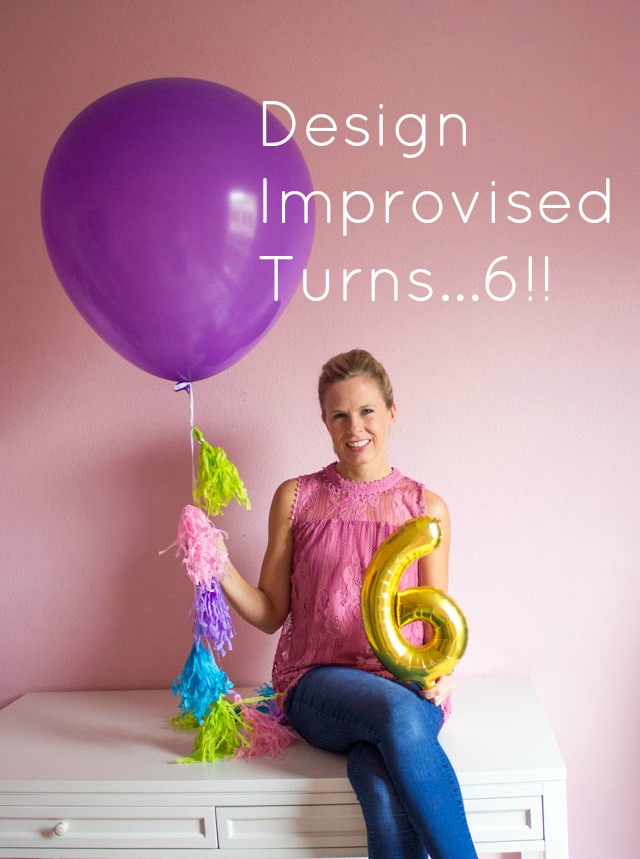 2016 will be remembered as the year…
… I had 5 days a week to craft 🙂
Year 6 of Design Improvised was such a milestone because it was the year I had both of my daughters in school full-time. Those of you stay-at-home and work-from-home mamas know what a game changer that is! It was a bittersweet transition to say the least. What seemed like such a long road to get here in some ways seemed like a blink of an eye in others. It makes me sad to know I won't have that precious time back. This blog was such a gift during my time at home with my girls. It allowed me to pursue two things I loved simultaneously – being a mom and being a maker. Whether I realized it or not, my dedication to the things I loved most over the last few years was leading me to this point.
… Design Improvised became a full-time job
2016 was the year I confidently answered "I'm a professional blogger" when asked what I do. Although, I think "professional crafter" might be an even more accurate title. 😉 Design Improvised became a full-time 40 hour a week job and income in 2016. Now I spend my days at home working on blog projects. From the moment I drop my daughters off at school until the moment I pick them up I'm working. I'm never sitting still and I love every minute of it.
…. I took on some awesome freelancing roles
This year I had more time to create work for others in addition to my posts on Design Improvised. If you follow this blog regularly, you know I started making several craft projects a month for Oriental Trading's blog featuring their great products. Other highlights of the year included the opportunity to write a few articles for MarthaStewart.com, a five-part home decorating series with At Home stores, and even serving as a judge for a cardboard craft-off contest!
… I hired a summer intern
I had the most awesome summer intern ever! Allysha Davis, a sophomore at my alma mater the University of Pennsylvania, worked with me to create Design Improvised's first annual reader survey, launch a regular newsletter, and write some fun round-up posts. It was such a nice change to have another person to talk to and collaborate with. I'm hoping I can convince her to work with me again next summer. 😉
… I made way too many things
Over the course of the year I made over 60 different crafts, including 14 wreaths, 9 pom-pom crafts, and 7 balloon projects. I also styled 10 different parties, developed a 7 week kids at-home summer camp, and worked on 9 home decor projects. Phew – it really was a busy year!
… you continued to read my blog!
In 2016, I got to send Valentines to readers around the world, heard from a reader who made not one, but THREE of my chalkboard file cabinets, and had a 92-year old reader email me with suggestions for other wreaths she thought I should make. Hearing from readers seriously is the BEST, so that's why I want to say….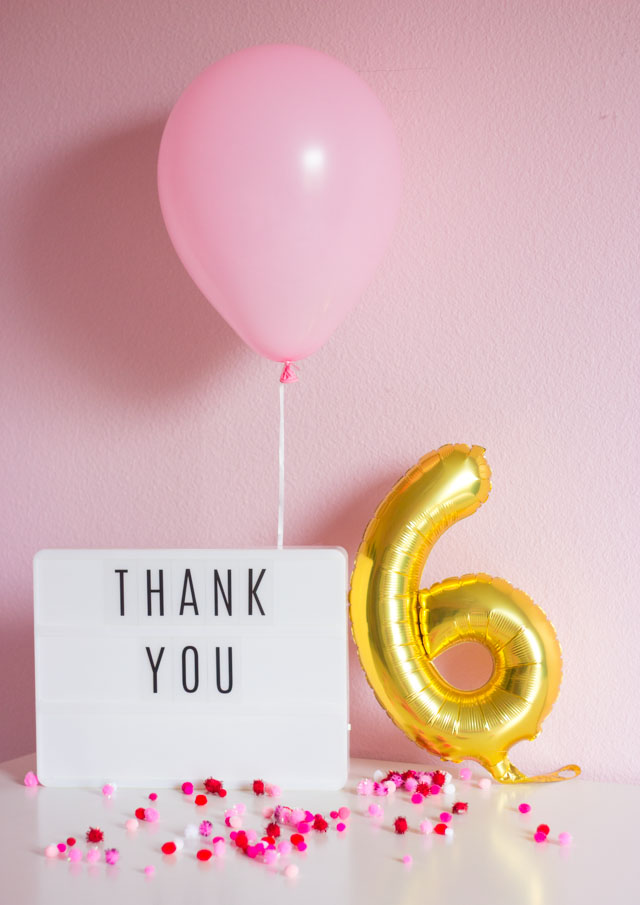 Thank you from the bottom of my heart for coming to Design Improvised
Whether you've been following the blog for years or just a few days, having readers who like my ideas, share them with friends, and (the best part) try them out at home, is what has kept this blog going for the past 6 years!