How to Decorate Balloons with Feathers
January 11, 2017 | FILED UNDER: Uncategorized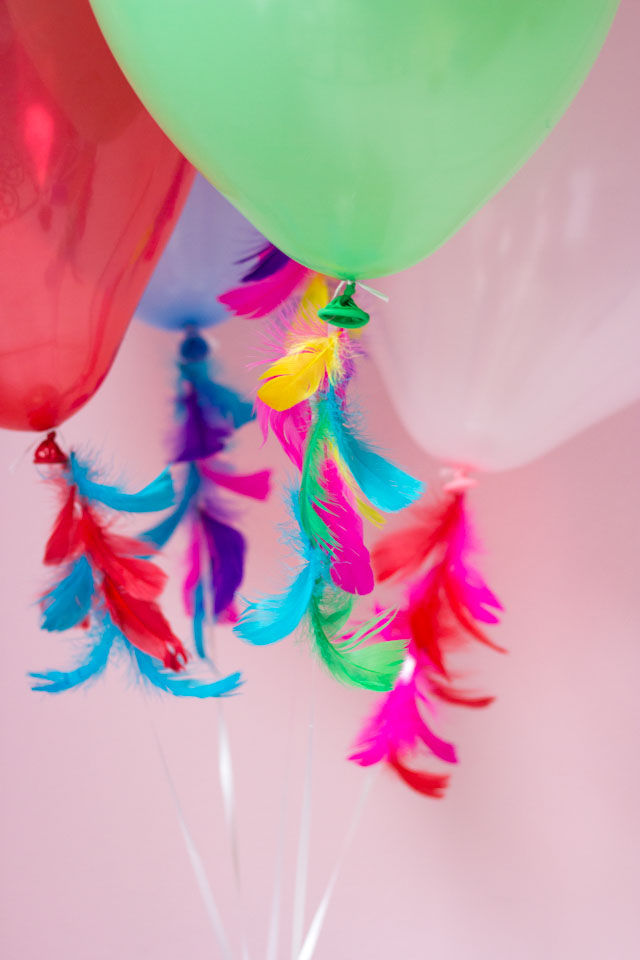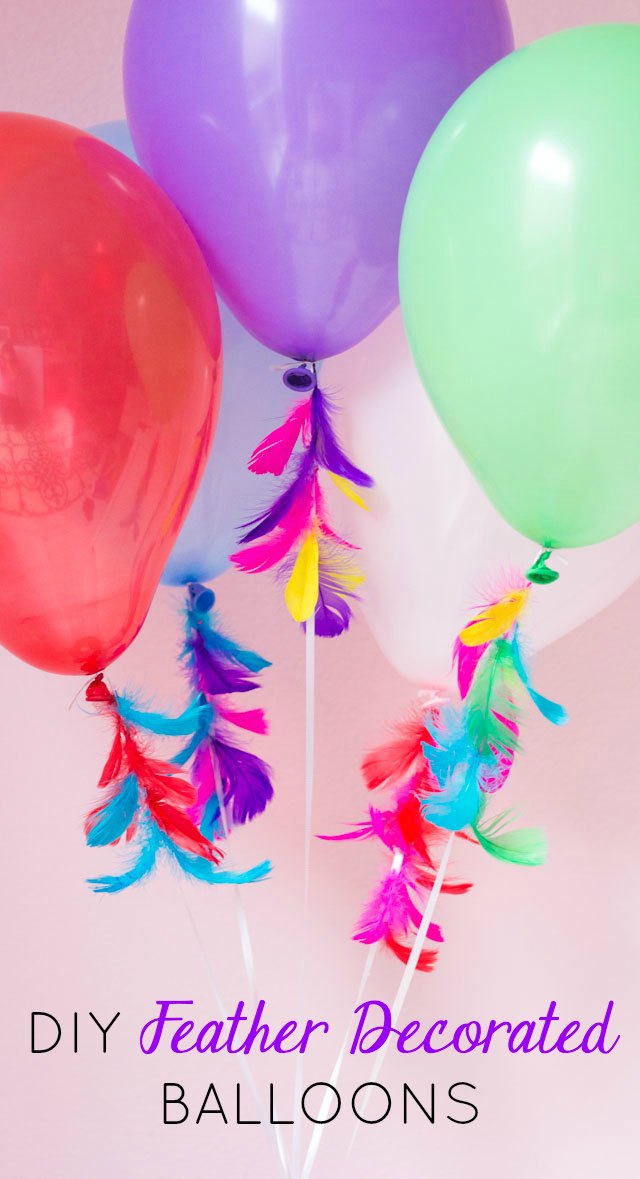 Oh man guys, I love this project! It combines two of my favorite things into one – a balloon DIY and a craft challenge! For January's
Craftabulous Supply of the Month
challenge, we were tasked with creating something with these
colorful feathers
 from Oriental Trading.
Because these pretty feathers are truly light as air, I thought they would be perfect for decorating balloons without having them sink. I used them to decorate the balloon strings, and the effect is so pretty. Check them out!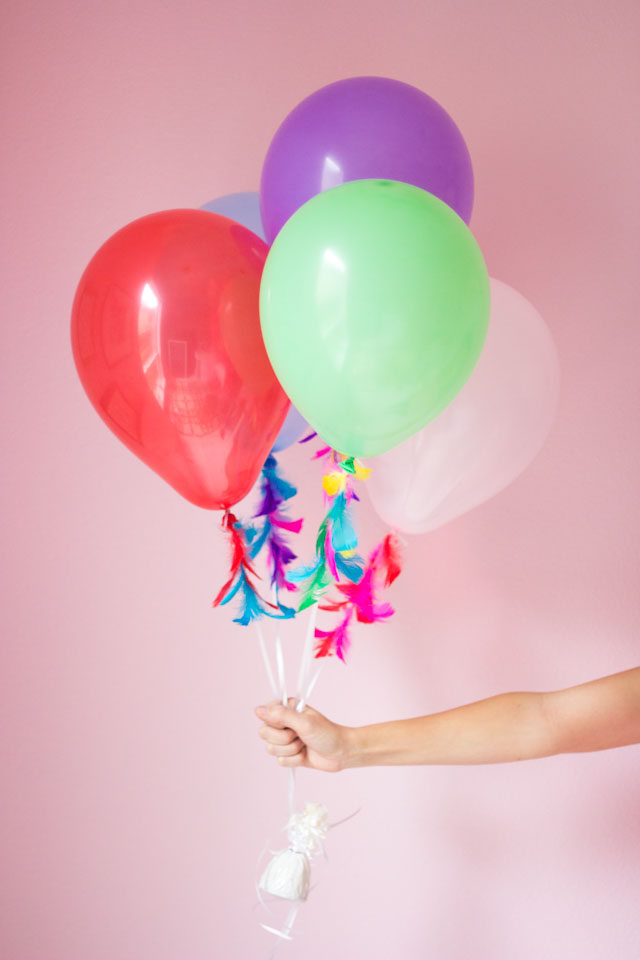 The pack of feathers comes in a variety of bold colors, and I had fun pairing different color combinations of the feathers with the balloons.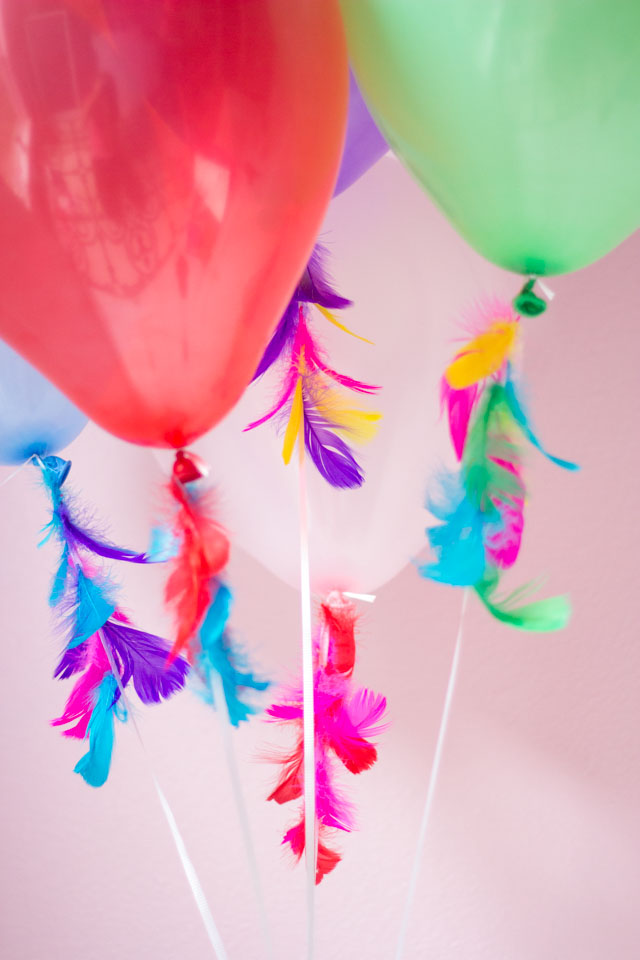 Just a small dab of hot glue at the tip of the feather is all you need to whip up these balloons in minutes. They would make such pretty decor for a birthday or shower, don't you think? Because the feathers are so lightweight, the helium balloons stayed afloat for over 8 hours, which is a lot for helium balloons!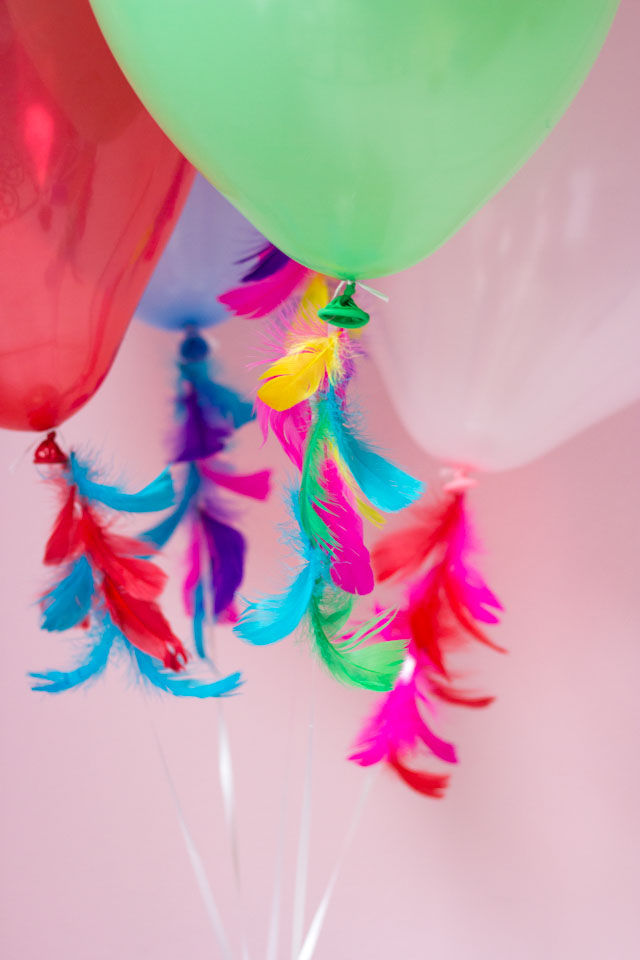 While these feathers such a fun addition to balloons, there are all sorts of things you can make them. Check out what my other crafty blog friends used the feathers for in their
Craftabulous Supply of the Month
project!