DIY Pineapple Desk Organizer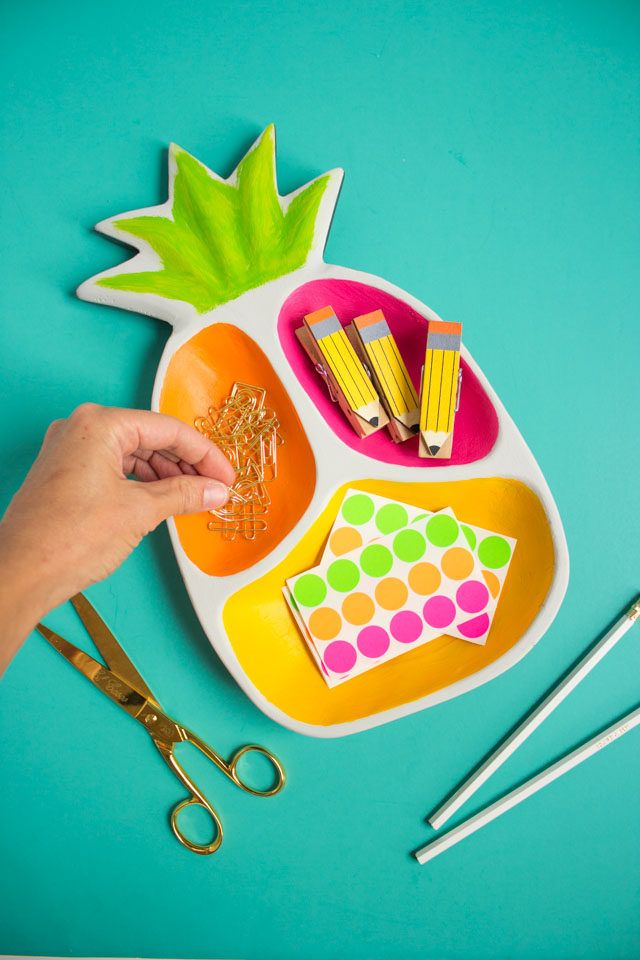 DIY Pineapple Desk Organizer
Introducing my DIY pineapple desk organizer! I'm officially back from my summer blog break and I've got two jam-packed weeks of back-to-school content to kick things off. While on my break I still couldn't go more than a couple days without crafting, so I came up with a few fun school DIYs for you like this painted pineapple desk organizer.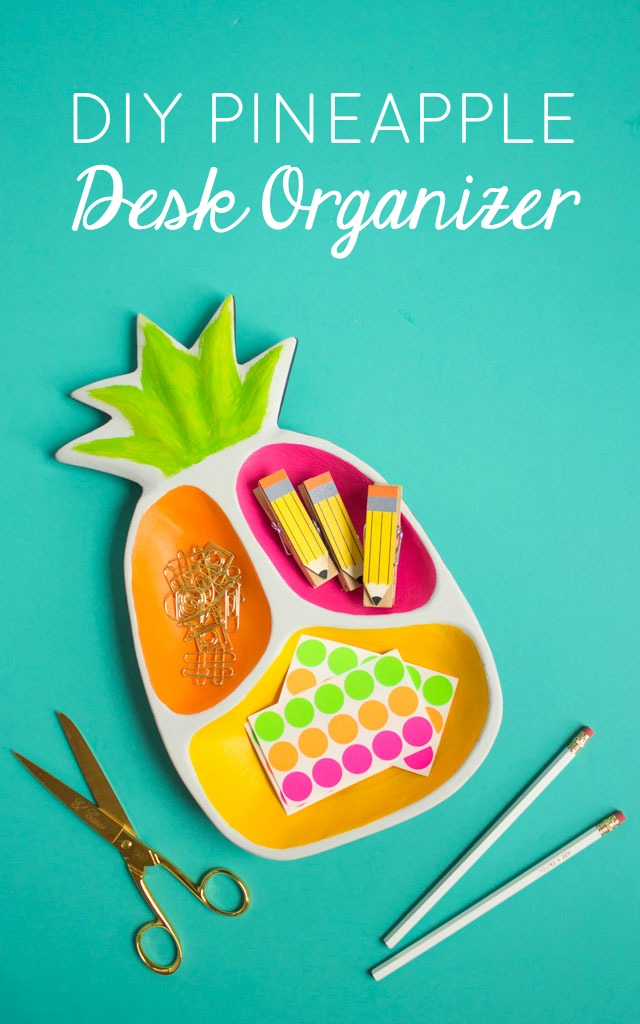 I had scored this wood pineapple at the Goodwill for $1.50. While it was pretty as is, school supplies are always so colorful so I wanted this tray to be colorful too. I got out my favorite Martha Stewart craft paints and gave it a back-to-school makeover for my latest 12 Months of Martha project. Thrift stores frequently have these vintage pineapple trays so read on to see how to make your own!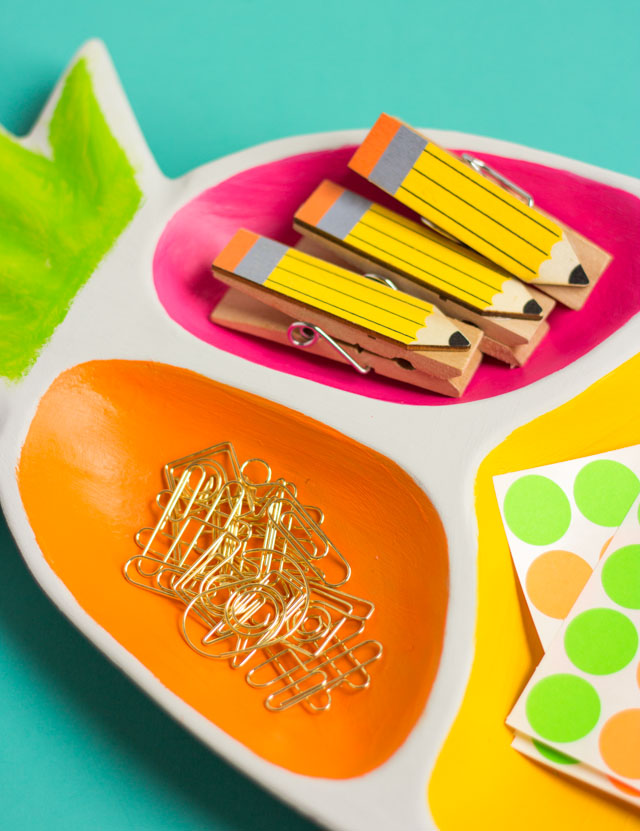 The small compartments on the tray are perfect for holding small office supplies like paper clips and erasers, while the large compartment is big enough to hold markers and pens.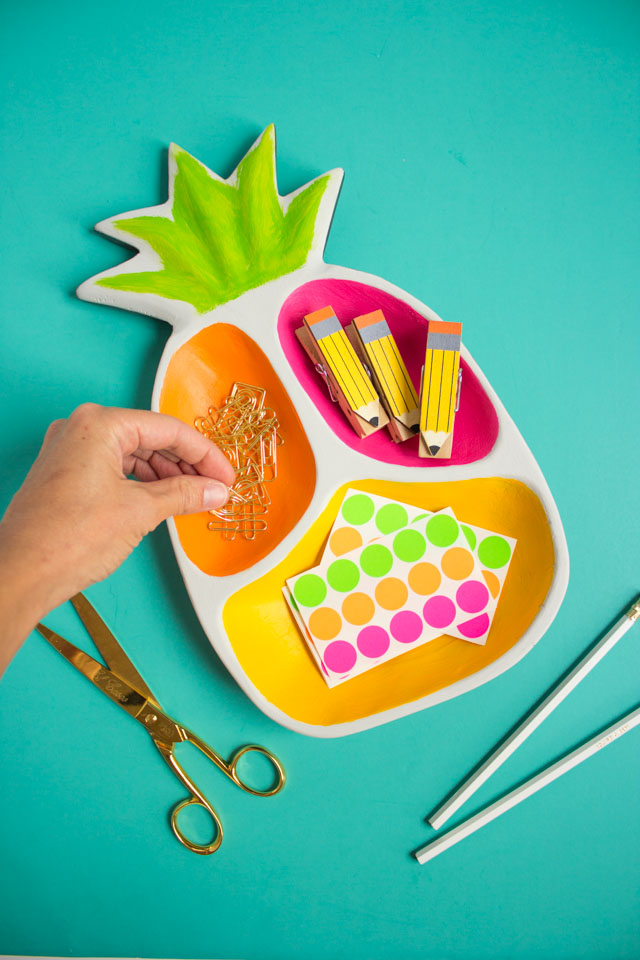 Supplies for Pineapple Desk Organizer
Thrifted wood pineapple tray (keep an eye out for these at your local thrift store!)
Acrylic craft paint
Foam brushes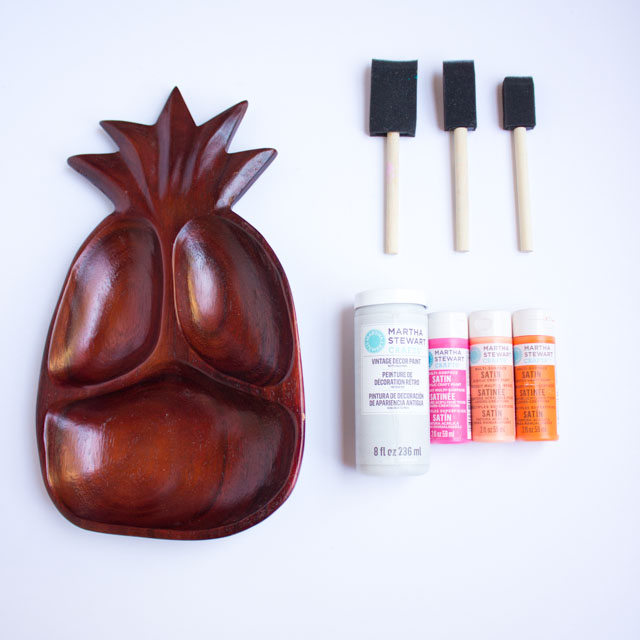 How to Make Pineapple Desk Organizer
1. Paint the top layer of your pineapple with two coats of white paint. I used Martha Stewart Vintage Decor Paint in Smoke because that is what I had on hand! The Vintage Decor Paint is great because it acts like a chalk paint and goes onto wood very smoothly with no prep. I gave the pineapple two coats of white, leaving the underside of the pineapple its natural wood color.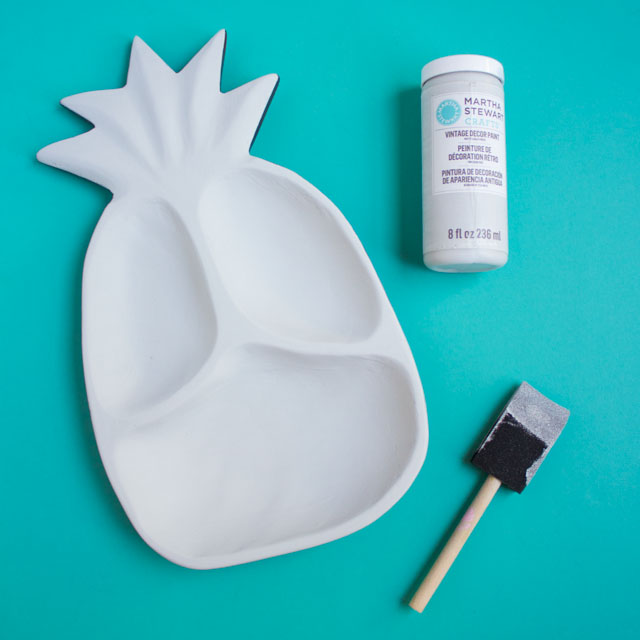 2. Paint the inside compartments of the tray whatever colors you like. I used Martha Stewart multi-surface craft paints in Pumpkin, Pink Dahlia, and Pollen.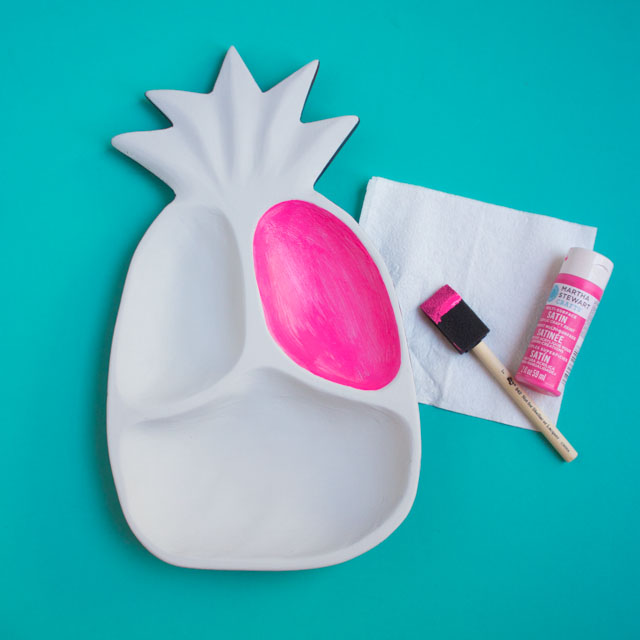 3. Finish painting the compartments and the top pineapple leaves, covering each with 2 coats of paint and letting dry completely.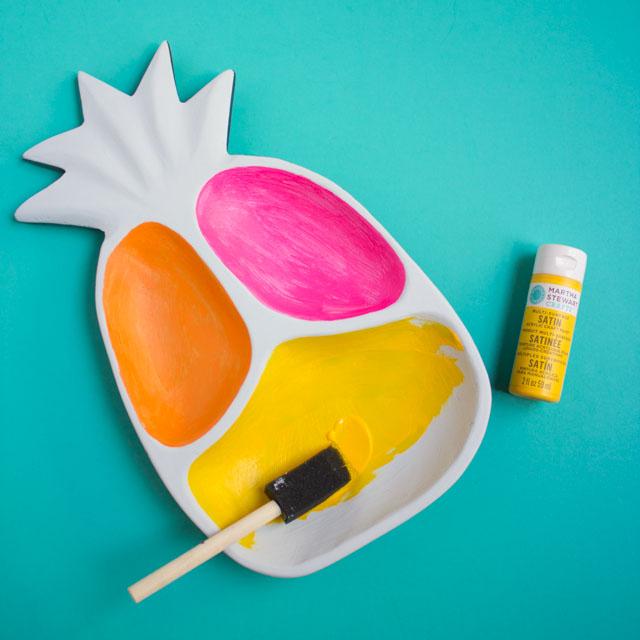 Fill with your favorite office accessories and give your desk a major pop of color and fun!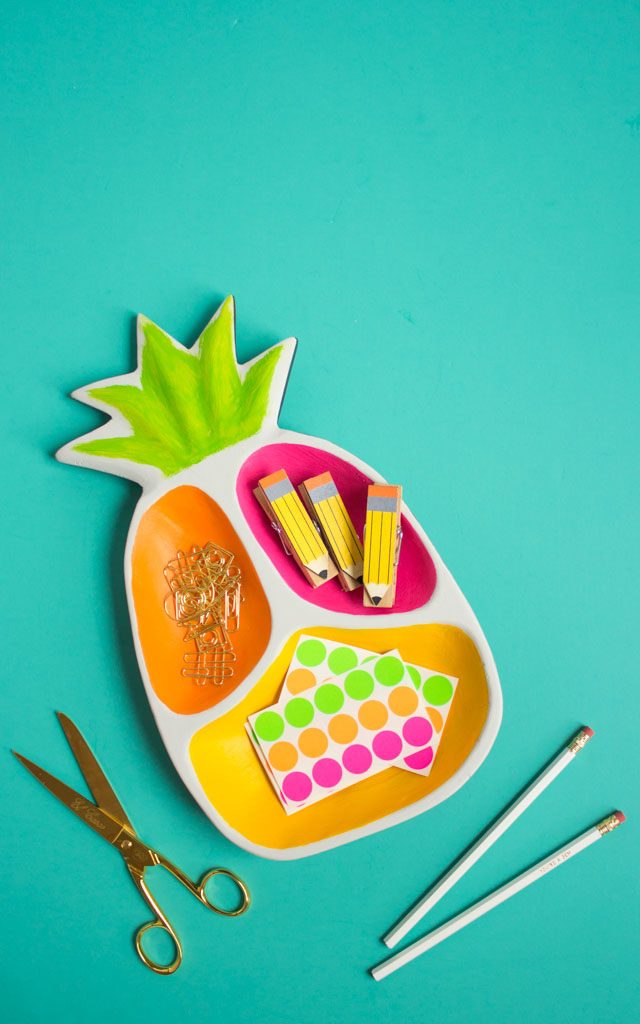 This post is sponsored by Martha Stewart Omnimedia as part of the 12 Months of Martha program.