The Prettiest DIY Butterfly Balloons!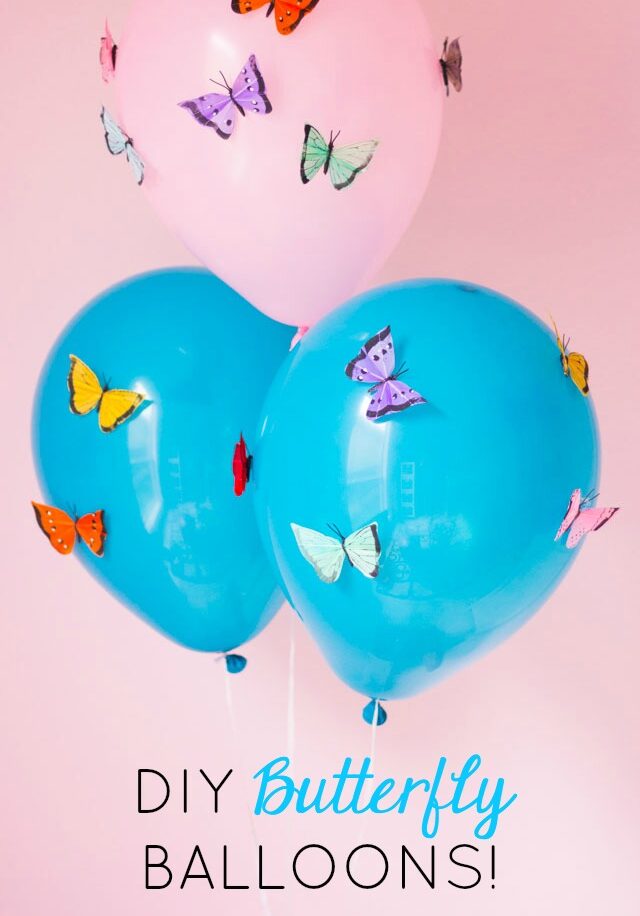 How to Make Butterfly Balloons
Introducing my butterfly balloons! By this point, I've put just about everything on a balloon – pom-poms, tissue paper, stickers, washi tape, cupcake wrappers – you name it! But adding butterflies to a balloon is a first. I must say I'm pretty excited about the combo! Read on to see how incredibly easy it is to make these DIY butterfly balloons.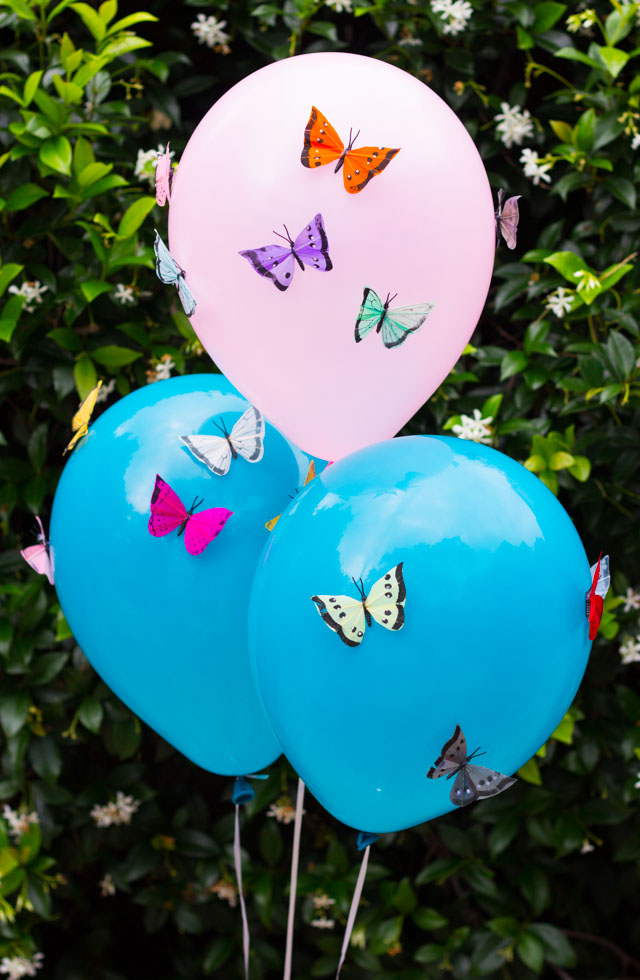 These butterfly balloons would be so pretty for an outdoor summer party, shower, or wedding don't you think?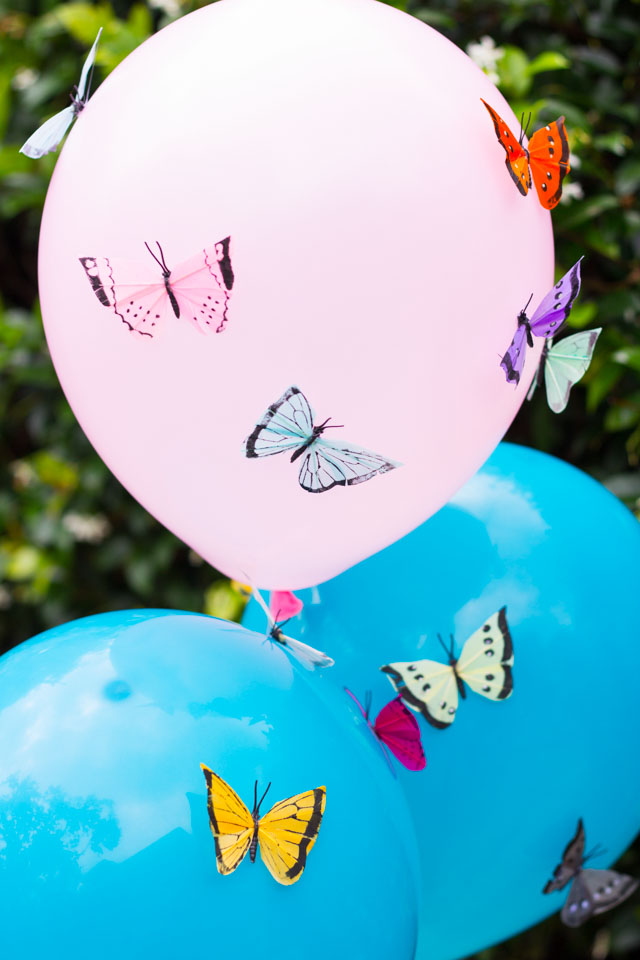 I used a couple packs of these lifelike feather butterflies from Oriental Trading to make the balloons. While I made helium-filled balloons, they would work just as well with air-filled balloons with balloon sticks and last a lot longer!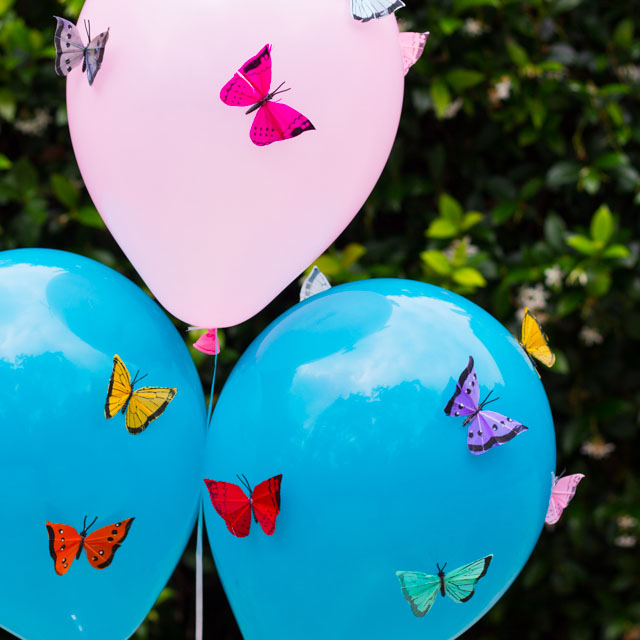 Like this DIY balloon idea?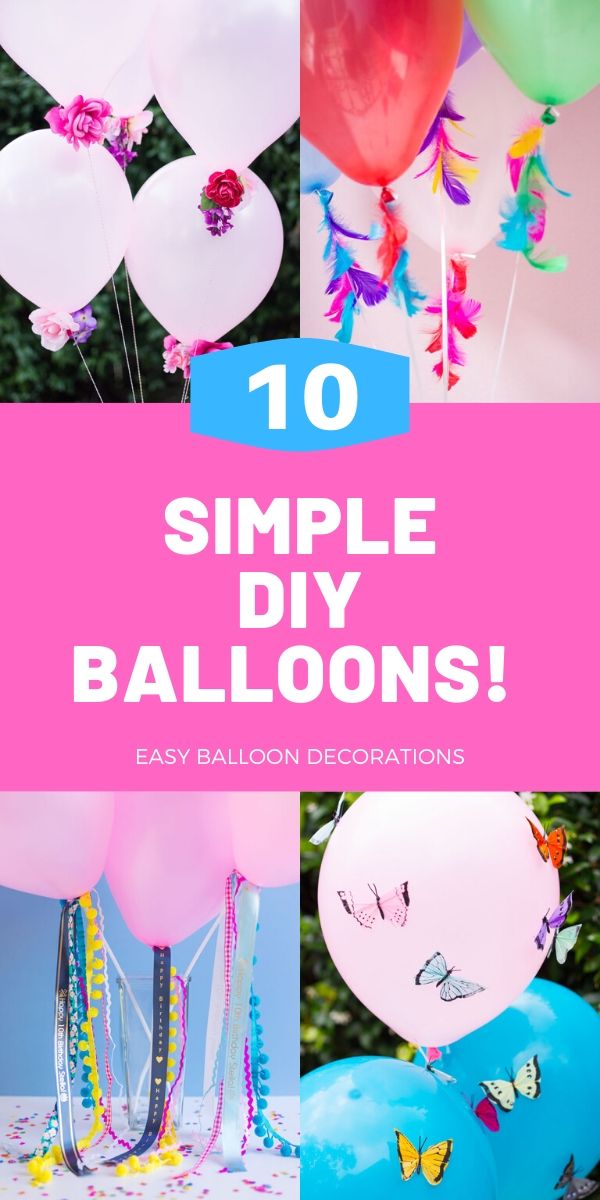 This post is sponsored by Oriental Trading.