DIY Fiesta Balloons
The two week long festival known as "Fiesta" is kicking off this week here in San Antonio, and with Cinco de Mayo only a few weeks away, I am excited to be partnering with Oriental Trading to bring you a series of DIY ideas to help you entertain in style, starting with these DIY fiesta balloons! Just grab your Sharpies!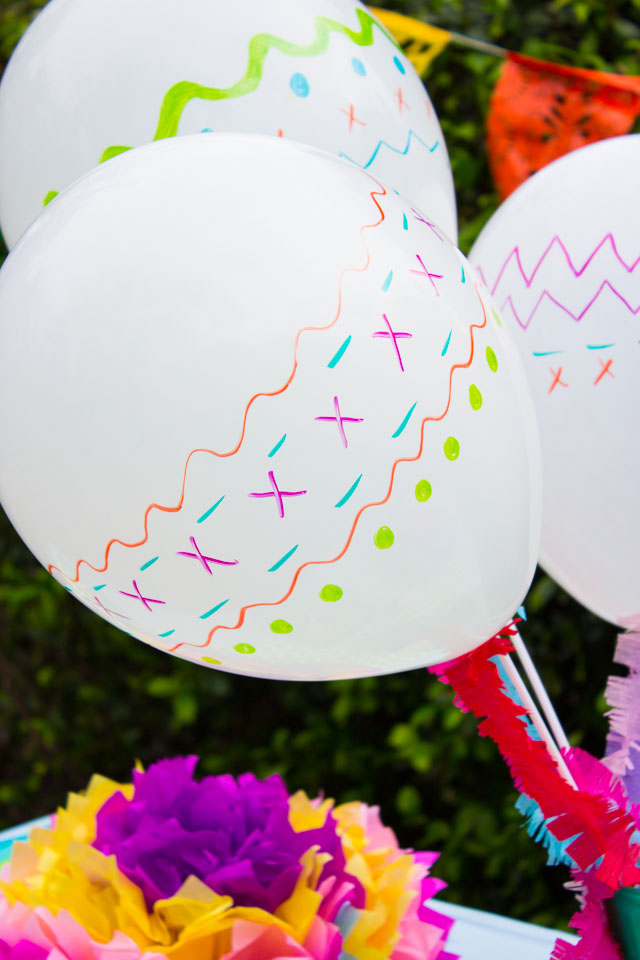 I have always wanted to doodle on balloons with Sharpies, and I thought these maraca-inspired balloons were the perfect opportunity! A few squiggles, X's, and dots and you have fiesta balloons! Some fringed party streamers hanging from the balloons add another festive touch. These are one of the easiest balloon projects I've made!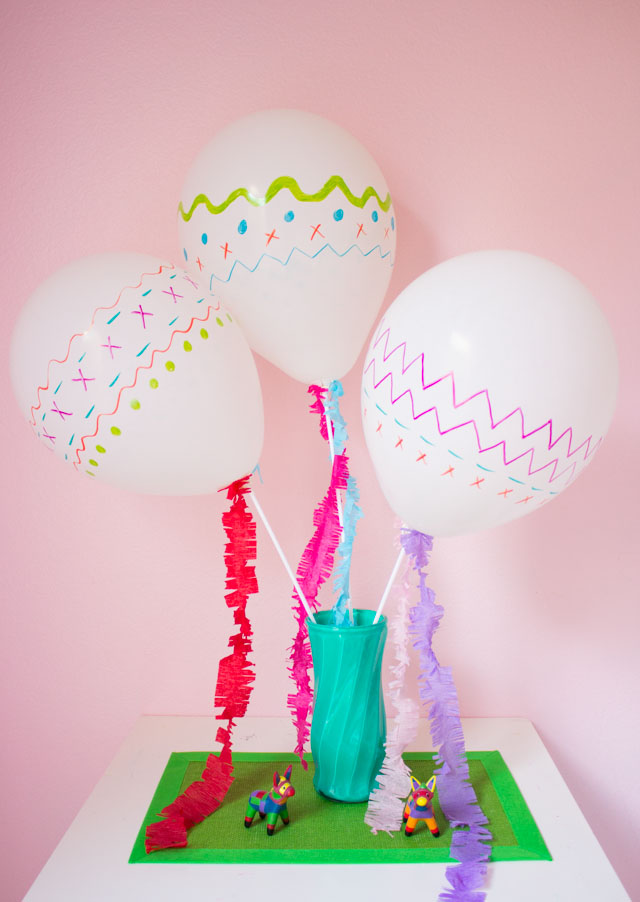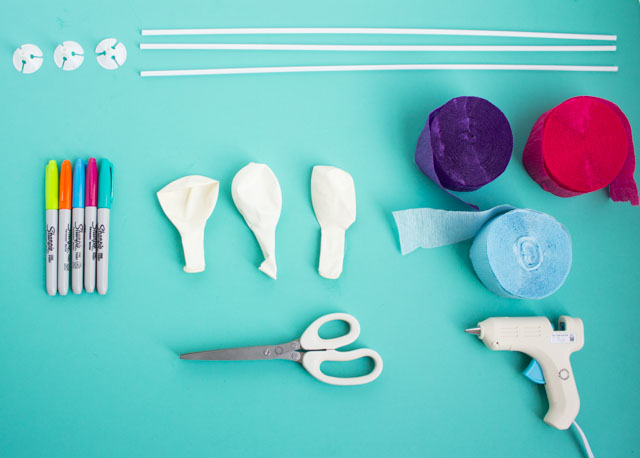 \
Like these fiesta balloons?