10 Gorgeous DIY Easter Wreaths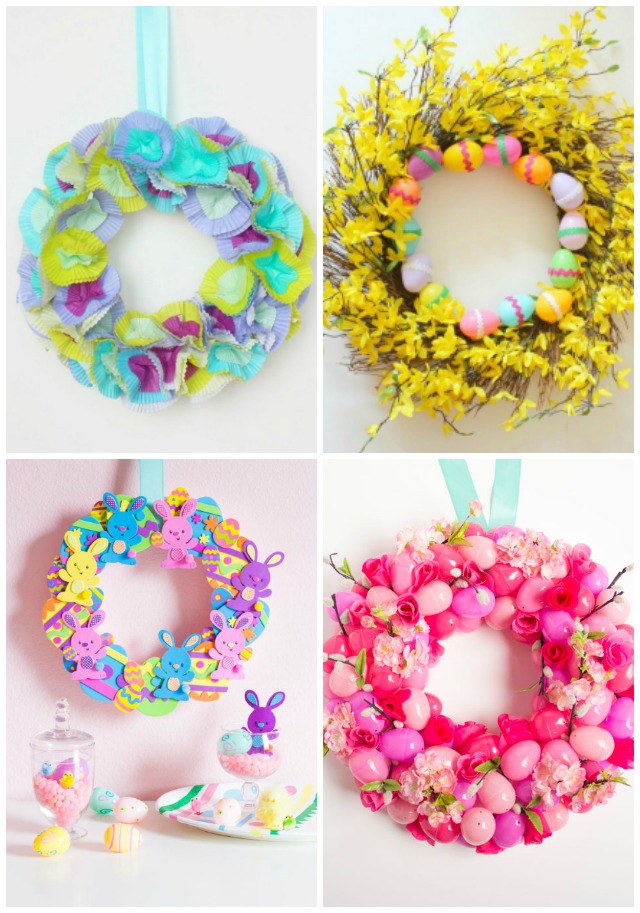 DIY Easter Wreath Ideas
There is nothing like spring to make me want to sweep off our front porch, plant a few flowers, and add a pretty wreath to the front door! The best kind of wreaths are the ones you can make yourself, so I've got 10 beautiful DIY Easter wreaths to inspire you today. These are so pretty you'll want to keep them up until summer!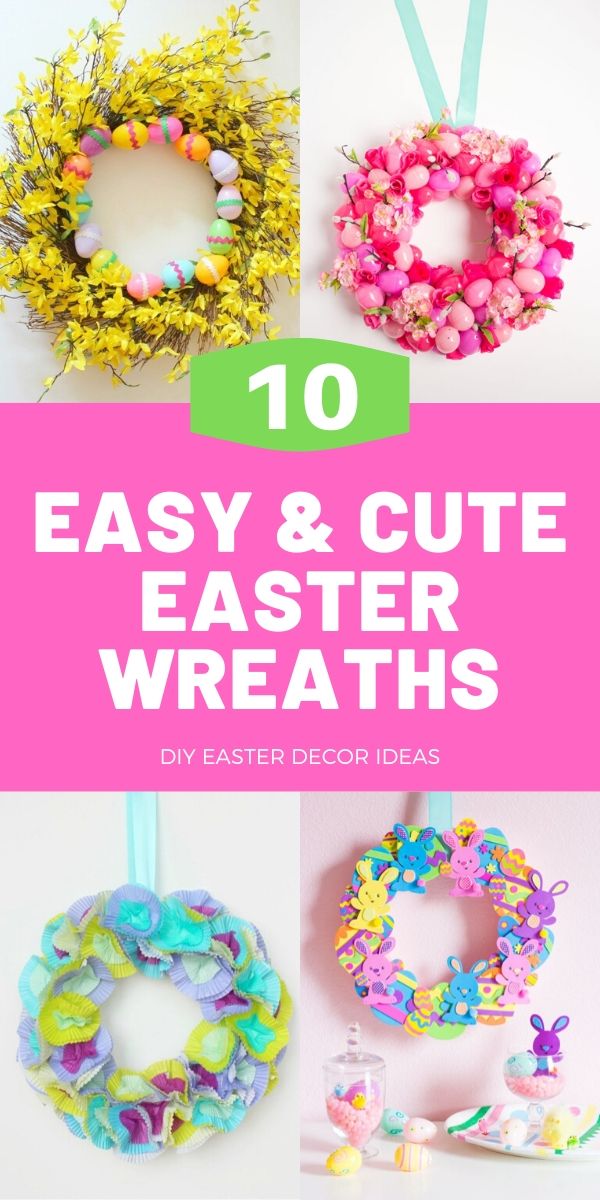 Top 10 Easy and Cute DIY Easter Wreath Ideas
Isn't this gorgeous? I love a craft involving beautiful paper flowers. And unlike some paper flowers, these daffodils are easy to make with simple materials. You can keep the wreath up all spring long.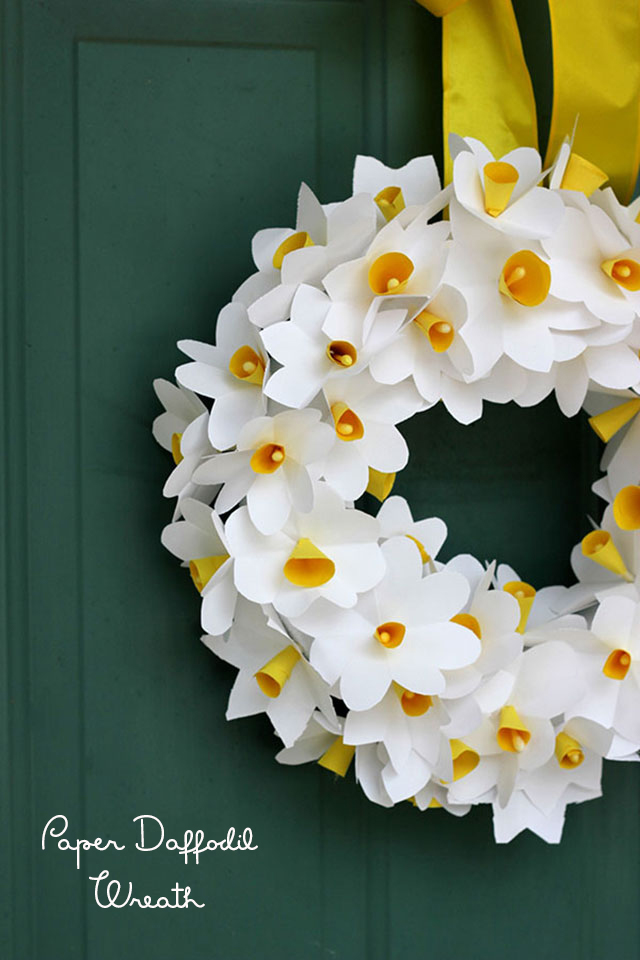 I made this wreath for Oriental Trading's Fun365.com. It is one of the most popular wreaths I have ever made! The pink ombre eggs give a traditional plastic egg wreath a sophisticated touch. The addition of some faux floral greenery elevates it as well.
3. Spring Wreath via Simple Sewing Projects
Love the little addition of the "bare feet welcome" sign to this wreath! Who doesn't love to sink their toes into some fresh spring grass? A grassy garland makes this wreath easy to make.
4. Last Minute Easter Wreath (a quick trick for dressing up a store-bought wreath!)
For this wreath, I just dressed up a faux yellow forsythia wreath with plastic Easter eggs decorated with rickrack. You can improvise on this technique to add Easter eggs to any floral wreath. Make a circle of them around the center of the wreath, or dot them throughout the wreath.
This cupcake liners used in this wreath can be customized for any season or holiday, but these pastels are perfect for Spring and Easter. You could even find printed Easter cupcake liners to make yours.
How cute is this? This blogger used different sizes of circle wreaths to create this grapevine bunny, but if you want a crafting shortcut you can buy a grapevine bunny pre-made and decorate it will floral accents!
I love the mix of crafting supplies used for this wreath – twine to wrap the wreath, felt to make the bunny, yarn for the pom-poms, and fabric scraps for the garland. It is the perfect homespun wreath for Easter!
Here is another cool take on the Easter egg wreath. This is perfect if you have a big stash of washi tape to put to use!
Lilies are the classic Easter flower and I love the elegance they give to a basic grapevine wreath by arranging them down the side with some smaller purple flowers and ribbon. Talk about a big impact for little time invested!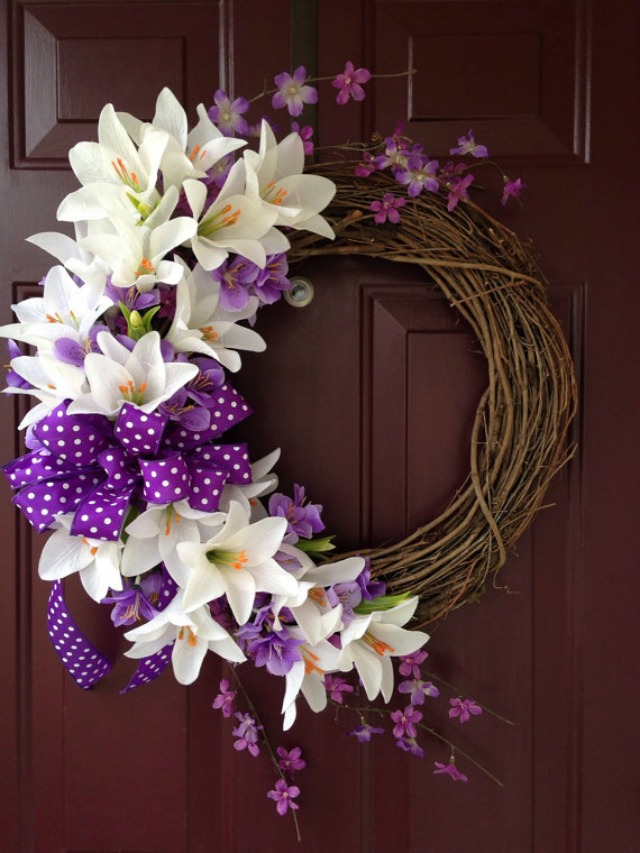 You can find cute foam holiday cutouts at any craft store or dollar store. Layer them on top of a styrofoam wreath and you have an instantly sweet Easter wreath that kids will love!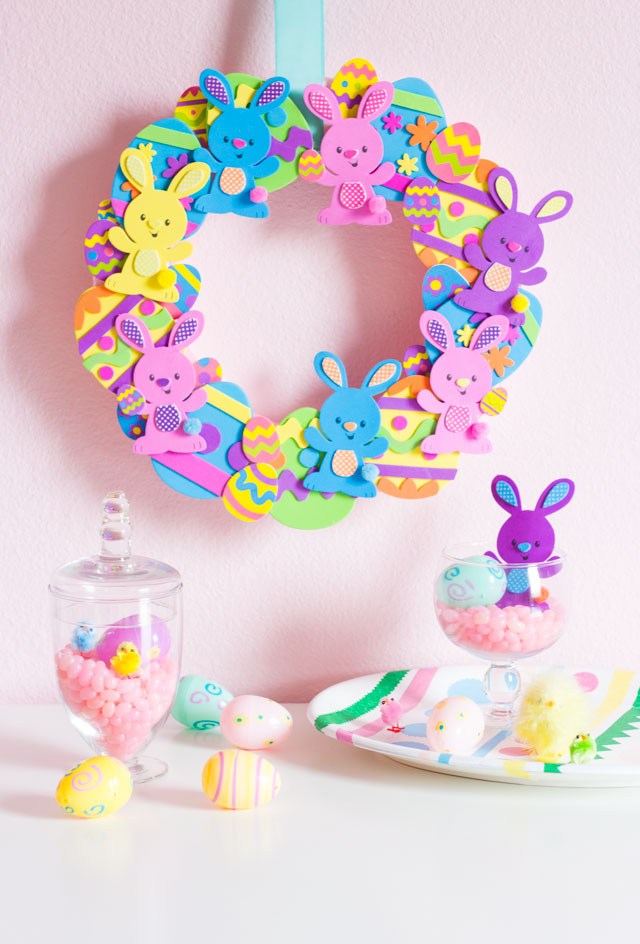 Like these DIY Easter Wreaths?