Make First Day of School Balloons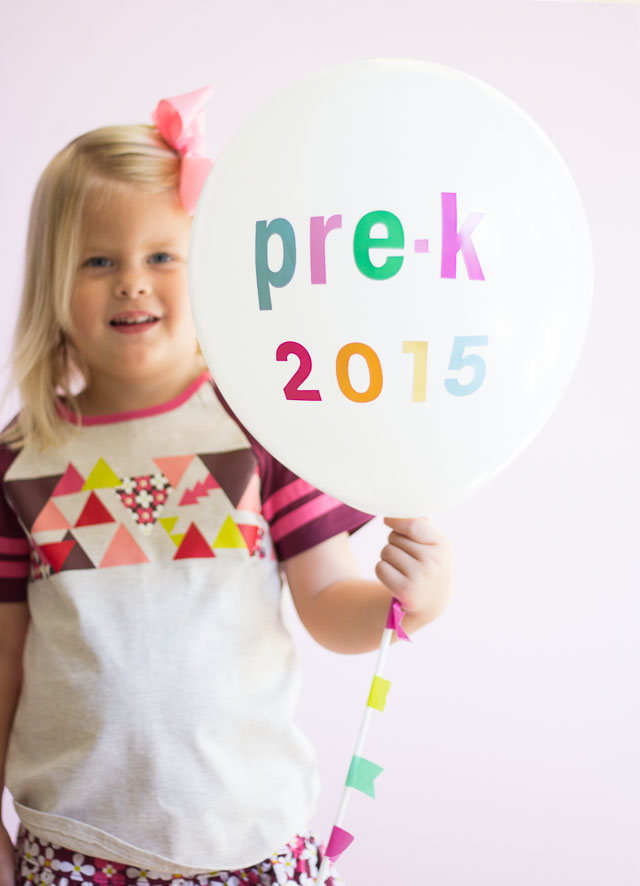 DIY First Day of School Balloons
Celebrate the start of a new school year with these DIY Back to School Balloons! In two short weeks we're headed back to school. We've got a preschooler and kindergartener in this house and they couldn't be more excited for a new year. What better way to celebrate their first day of school than with a special balloon? These make for fun first day of school photo props!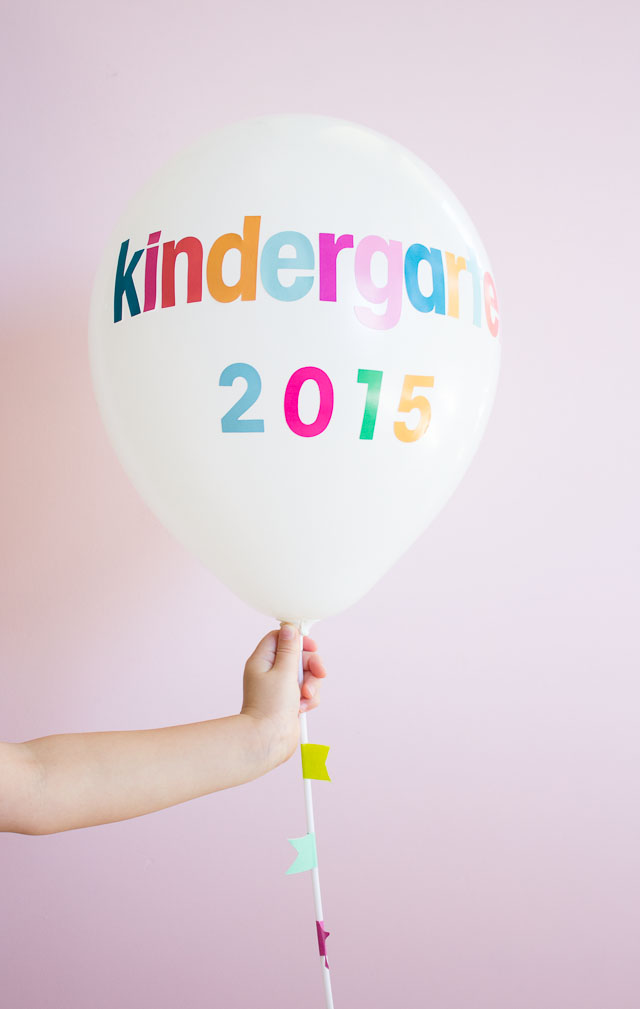 These balloons come together really quickly thanks to some colorful stickers. Rather than blowing these up with helium, I added a balloon stick to an air-blown balloon. By skipping the helium you can make them the night before and aren't rushing to put a balloon together on the hectic first day of school. Of course, kindergarten has to be the longest word ever to get on a balloon. 😉 Something like 1st Grade will be a lot easier!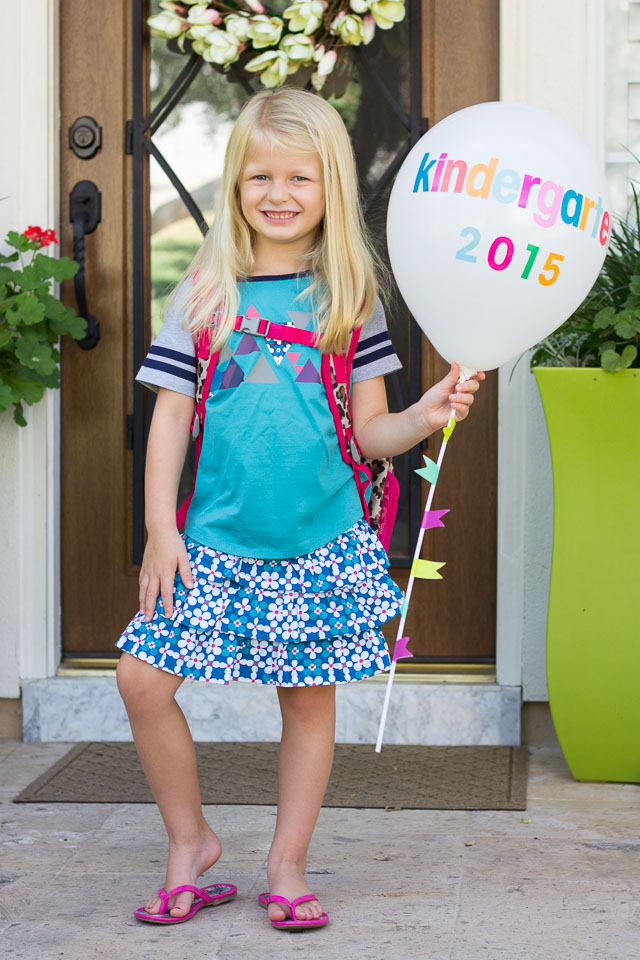 Once your kiddos are all dressed up in their first day of school outfits and backpacks, take them out on the front porch and snap a special pic!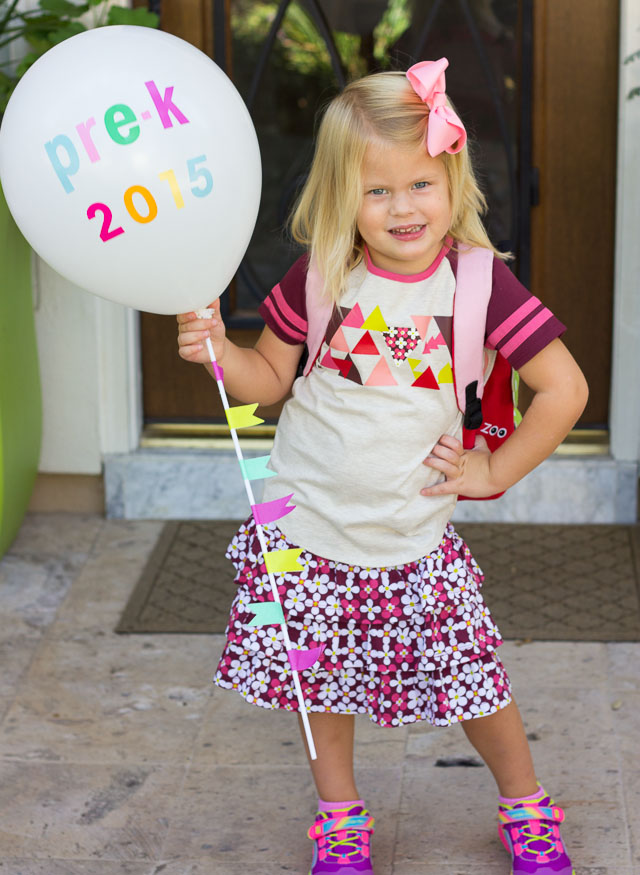 Supplies for Back to School Balloons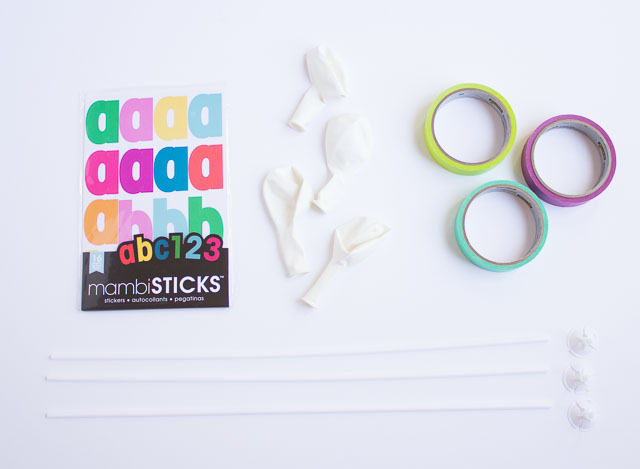 How to Make First Day of School Balloons
Step 1: Add stickers
Inflate the balloon with air and then start adding stickers to spell out the grade / year. If one is crooked you can carefully peel it off and reposition without popping the balloon!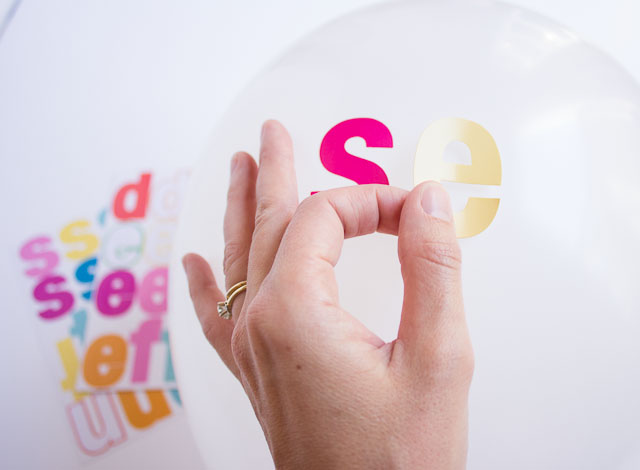 Step 2: Decorate balloon sticks
Add little tape flags to the balloon stick by wrapping a piece of tape around the stick, sticking in onto itself, and cutting a little notch on the end to make a flag shape.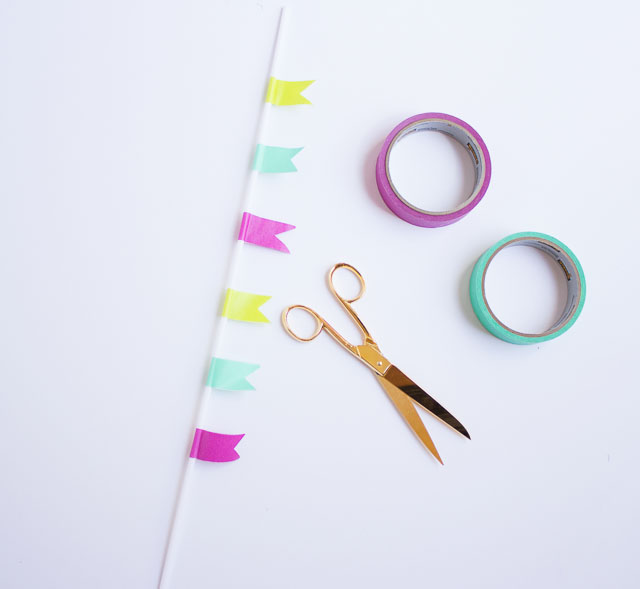 Now for the trickiest part of all – trying to get your kids to stay still enough for a photo!! 🙂