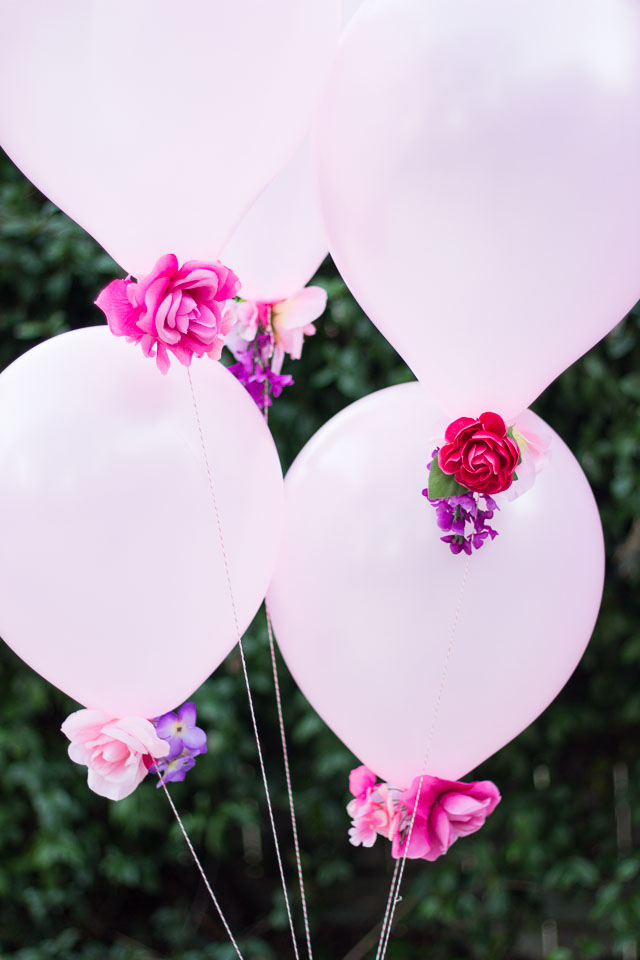 DIY Flower Balloons
I am so excited about these flower balloons!! Who knew dollar store flowers could look so chic? I swear the flowers look real when they are on the balloons like this. This would be so pretty as decor for a wedding or shower, don't you think? At a total cost of less than $1 per balloon, that's my idea of a thrifty DIY!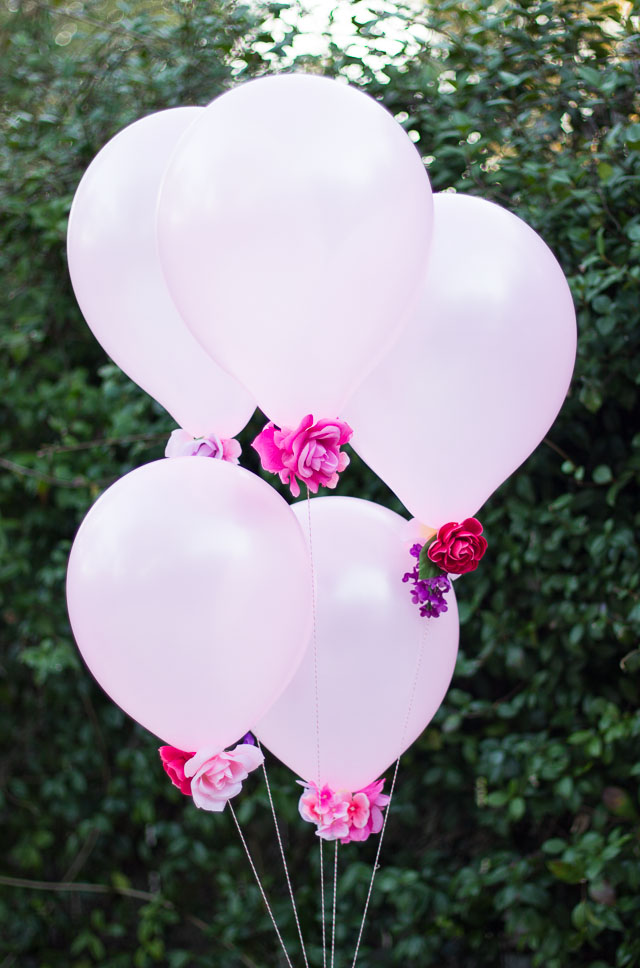 I took about a million photos (ok, like 300) to try to get some good shots of these, and employed my daughters to be models. They picked out their outfits and got all dressed up for the shoot! Now if only I could get them to stay stay still long enough to take a photo!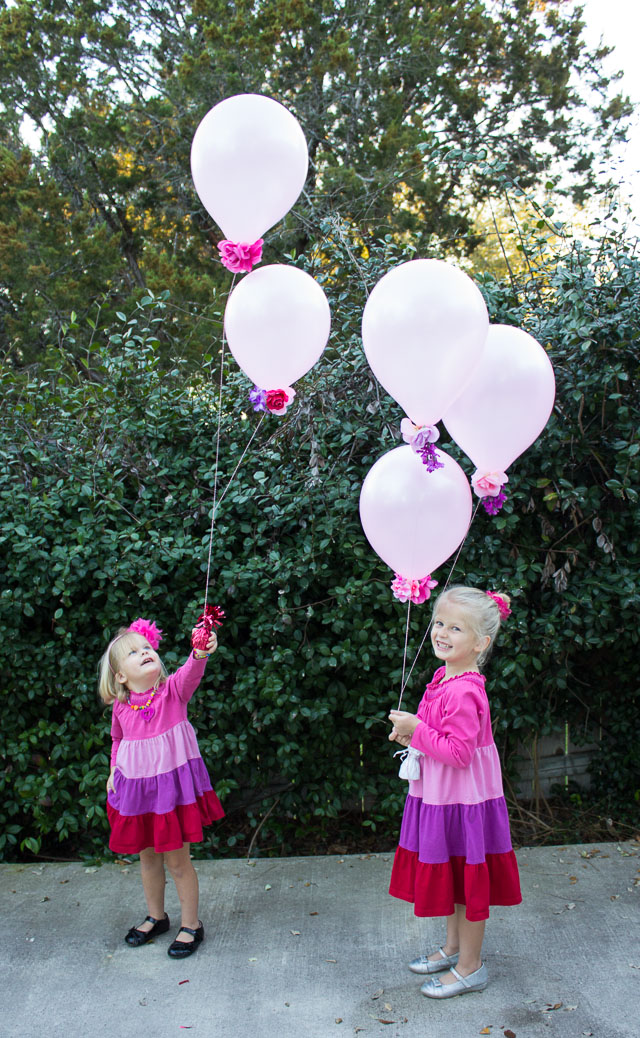 A bouquet of these balloons would also make a fun (and inexpensive) alternative to a flower bouquet.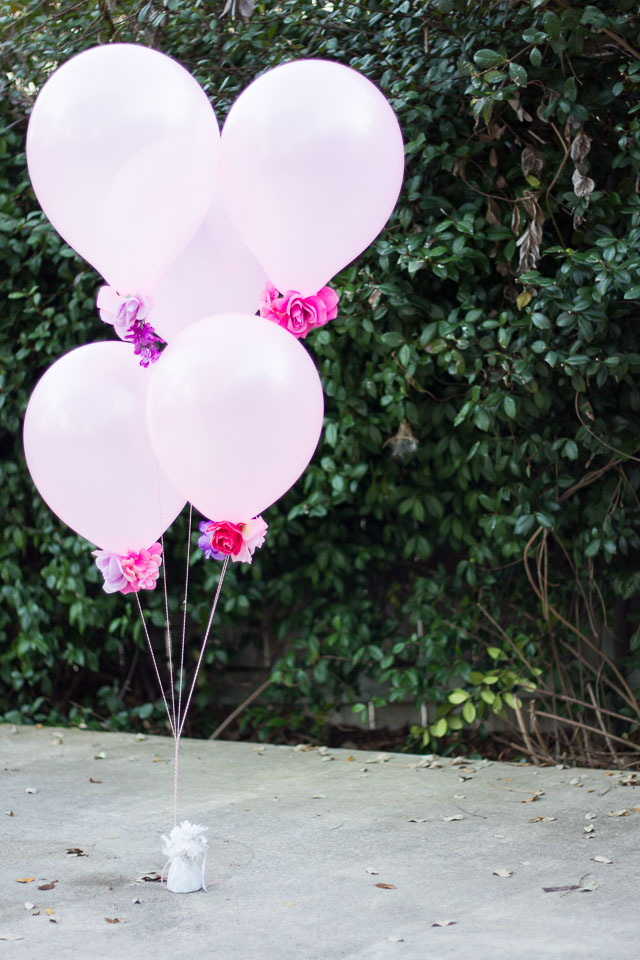 This post contains affiliate links. See my full disclosure.
Supplies for Flower Balloons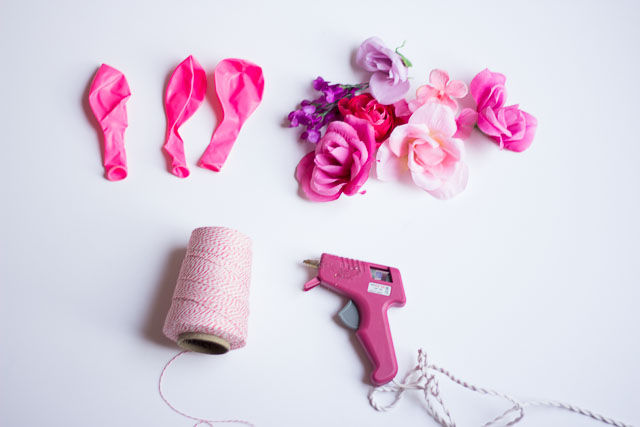 How to Make Flower Balloons
Step 1. Inflate your balloons
Use
12″ helium grade latex balloons
and tie with baker's twine or curling ribbon. You can use a
personal helium tank
at home, or have your local party store inflate them. They will stay afloat for about 6 hours. If you want them to last longer, make sure to have your party store add Hi Float to the balloons.
Step 2. Clip flowers
Clip your flowers off the stem. You want to clip as much of the stem off as possible so it will lay flat on the balloon (i.e., clip farther up than shown in the photo below!)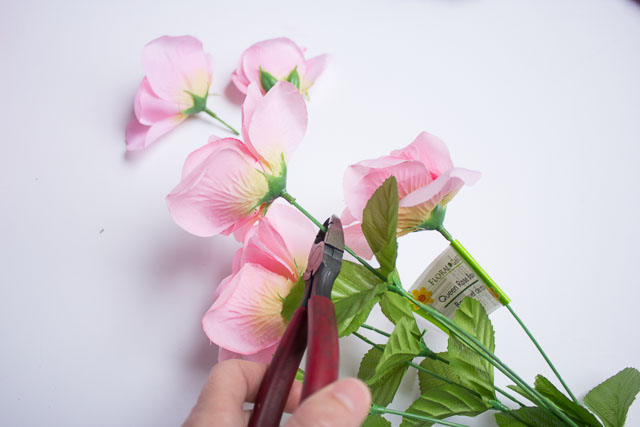 Step 3. Glue flower to base of balloon
Here's where the magic happens. Get out your hot glue gun on the LOW setting, add a dab of glue to the underside of your flower and stick it to the base of the balloon (where it is tied). If you didn't know you could hot glue things to balloons, be sure to check out my pom-pom balloons!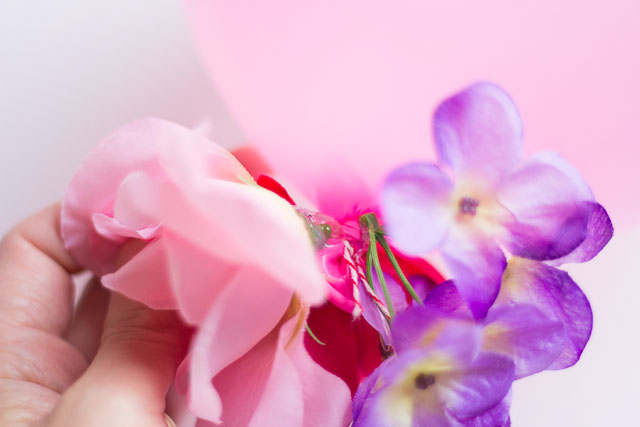 I added about 3 flowers per balloon. You can glue on a small flower here and there (like the purple ones above) to cover any gaps or glue showing. Add too many flowers and the balloon will sink. I found 3 medium sized ones to work just right! Whip up a bouquet of these and give them to someone you love. 🙂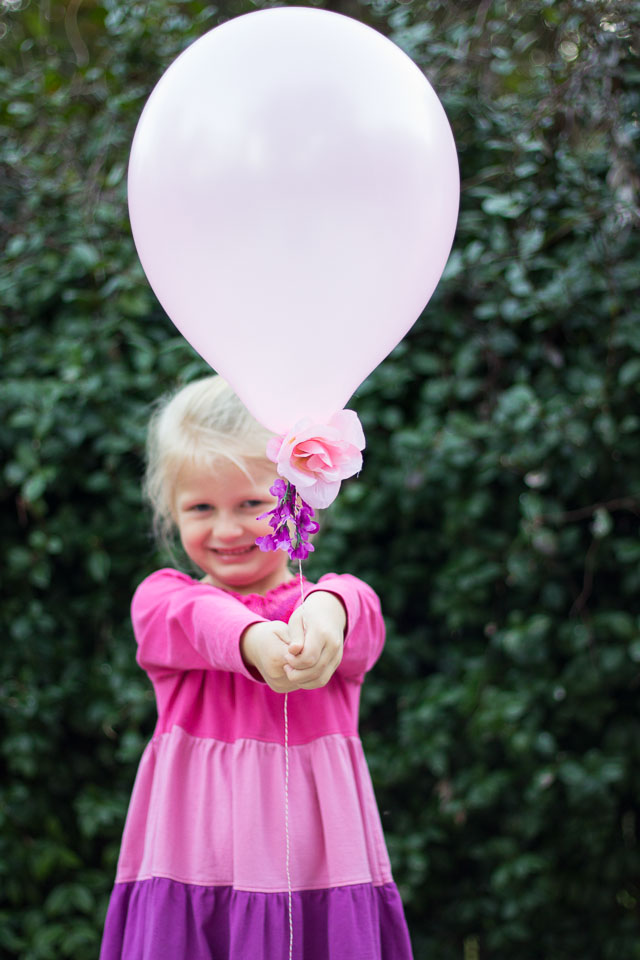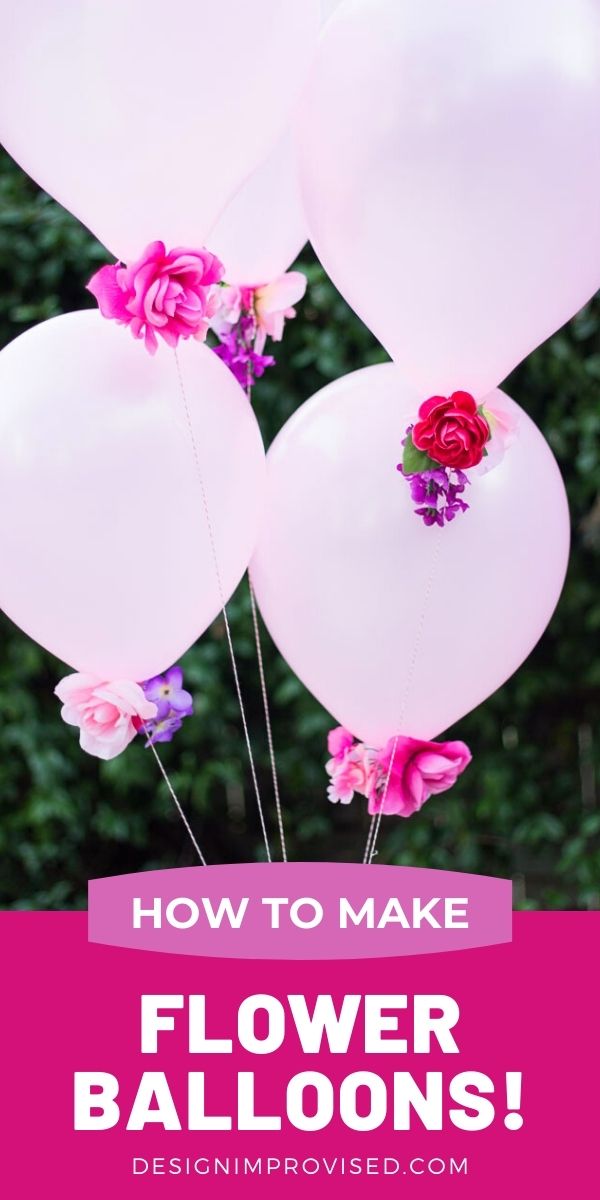 Love these DIY flower balloons?
Then don't miss my other Easy Balloon Craft Ideas!Love crafting with flowers?