The Prettiest DIY Floral Clutch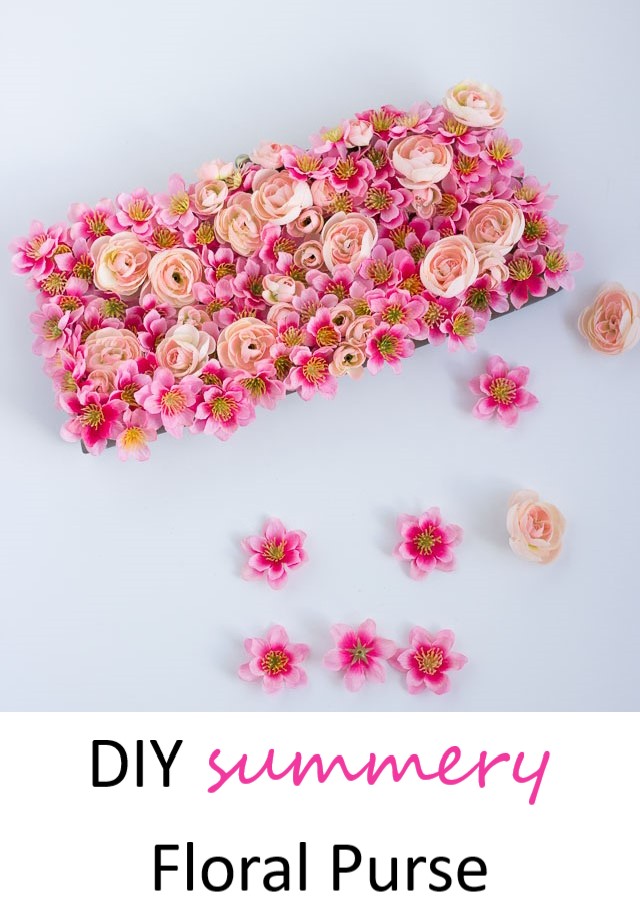 DIY Floral Clutch
Breaking news – artificial flowers have suddenly become cool! I recently used them to whip up this DIY floral clutch. The whole project took 45 minutes and $15 to make thanks to a thrifted clutch from the Goodwill.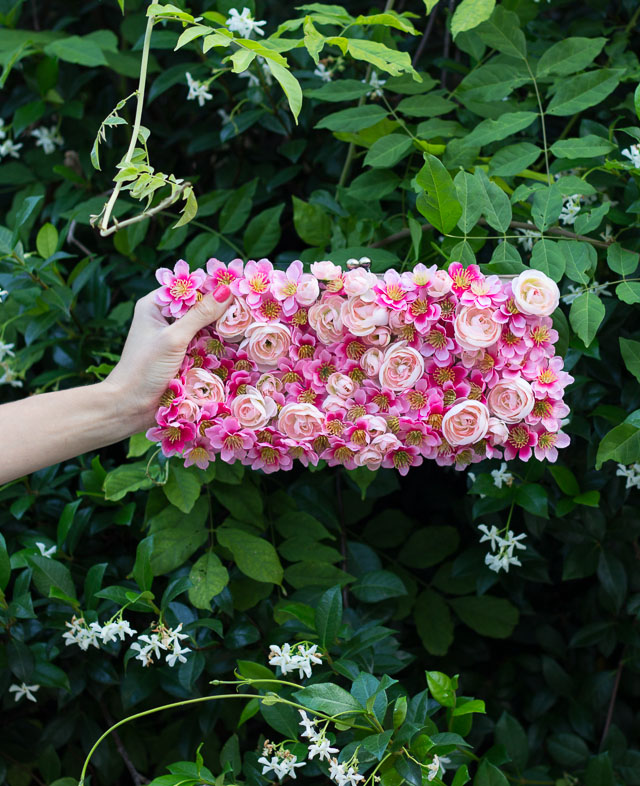 Not too grandmotherly, right?! I made this for a garden party at Alt Summit this week. I think it would be cute for a shower, brunch, you name it. The best part about it – this was previously a $3.99 clutch from the Goodwill!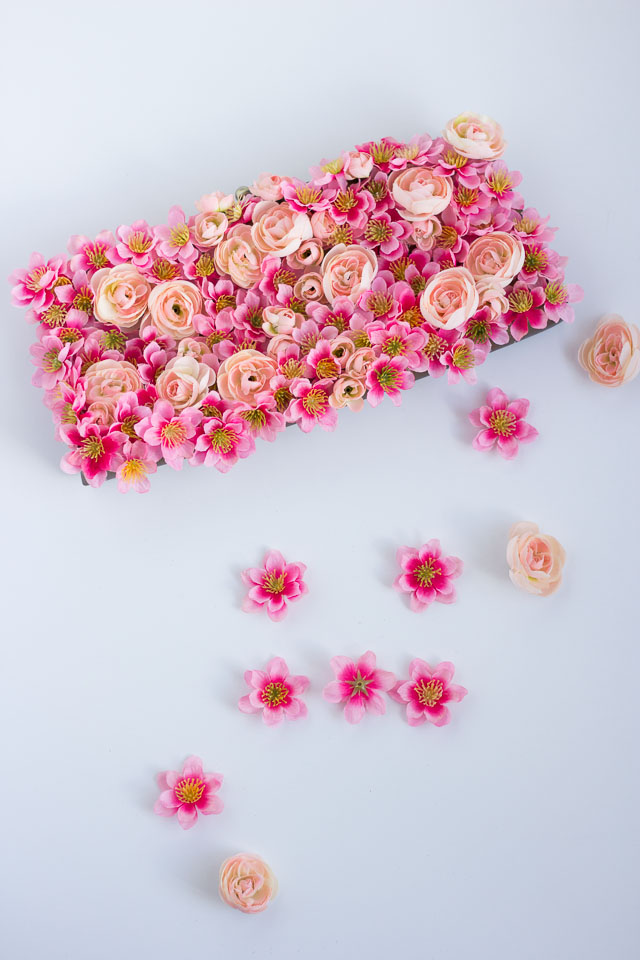 You can improvise on this in so many ways by changing up the flowers and the type of purse. Here is what you'll need:
Supplies for DIY Floral Clutch
Old clutch or purse (thrift stores are a great source – I found mine at Goodwill for $3.99)
Silk flowers (I used two bunches of small silk flowers. Tip: wait until they are 50% off at the craft store. I purchased mine for $5 each on sale)
Hot glue (depending on the material of the purse you may want to use a more permanent glue like E6000)
Wire cutters (not shown)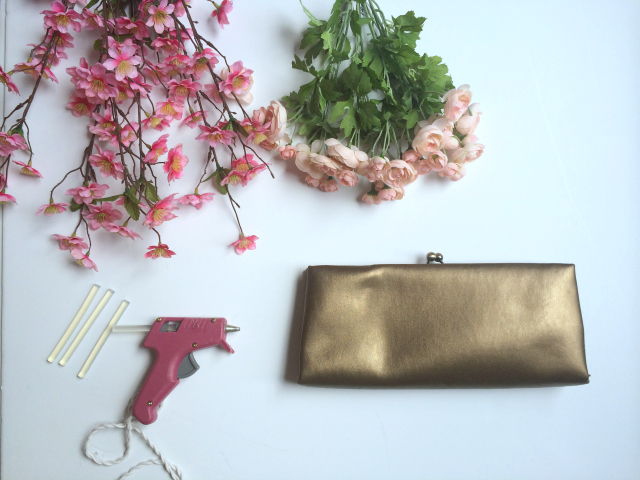 How to Make Flower Purse
Step 1. Cut flowers from stems
Using your wire cutters, cut all the flowers from the stem. You want to cut as close to the flower as possible, with just a little stem remaining, so that the flowers will lay flat against the purse.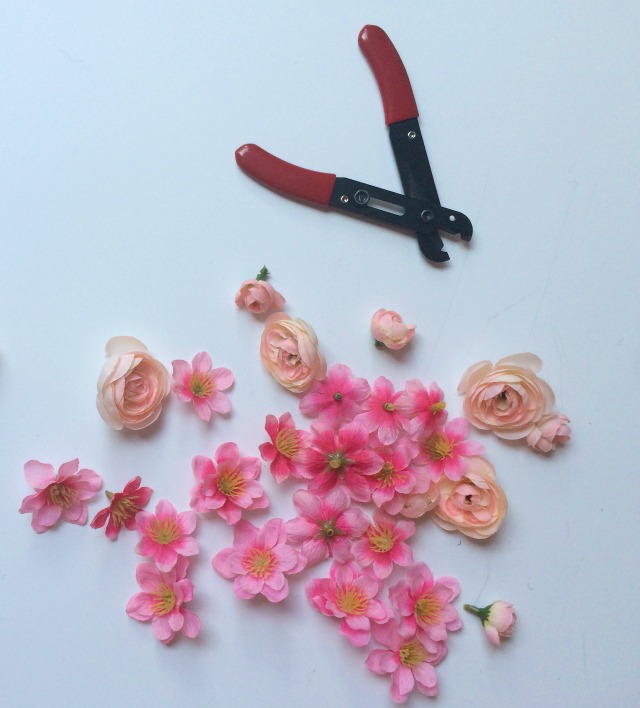 Step 2. Glue flowers to purse
Attach the flowers by putting a little dab of hot glue on the back of them and sticking them onto the purse. I started in one corner and just scattered the flowers randomly as I went along. Put them closely together so there are no gaps showing.
Update: I found that hot glue was not the best glue for this type of clutch with a metallic surface. After using it, some of the flowers separated from the purse by taking off a layer of the metallic surface with them. I am going to use a glue like E6000 for a stronger hold. Hot glue should work well for a fabric surface.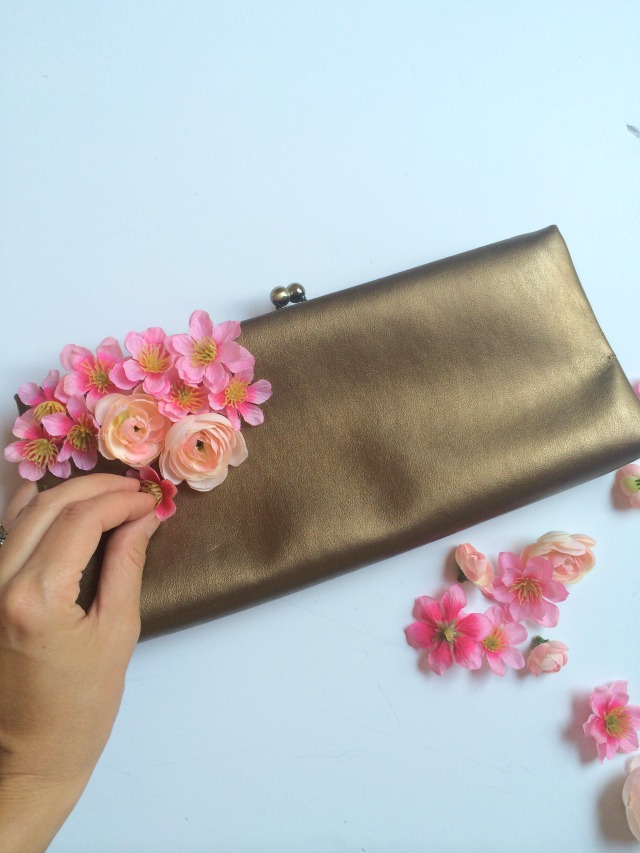 The two bunches of flowers provided just enough petals to cover the front of this purse. I left the back the plain gold.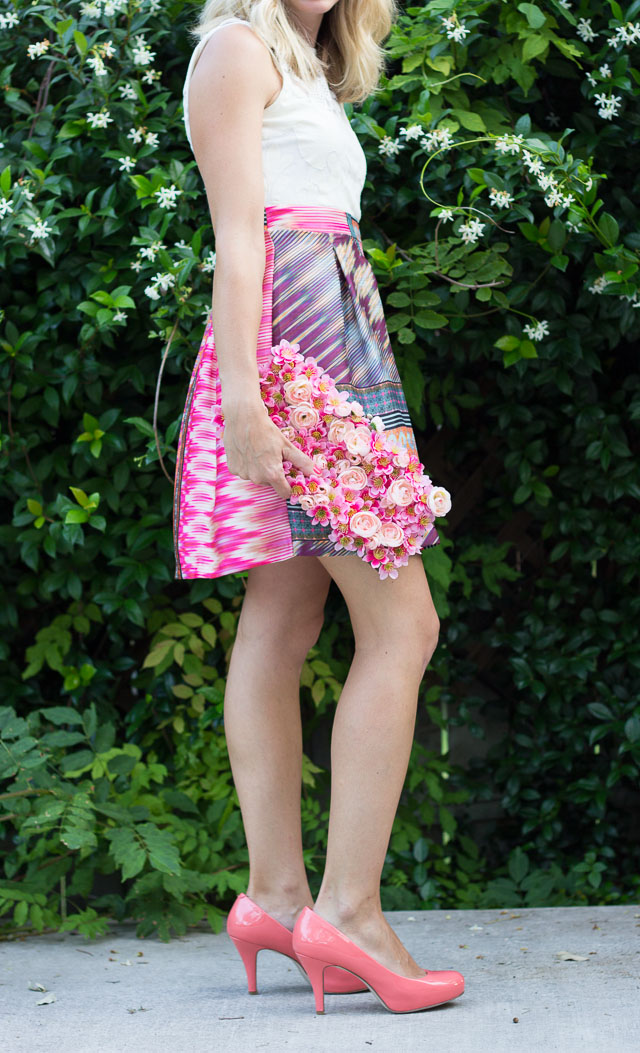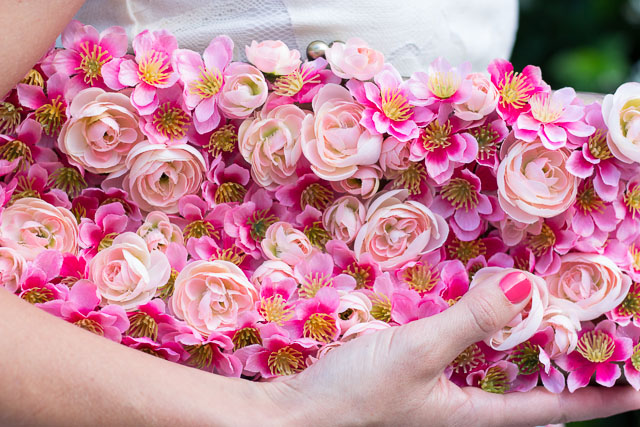 Like this DIY Floral Clutch?
Then don't miss all my other flower crafts!