Easy DIY 4th of July Balloons!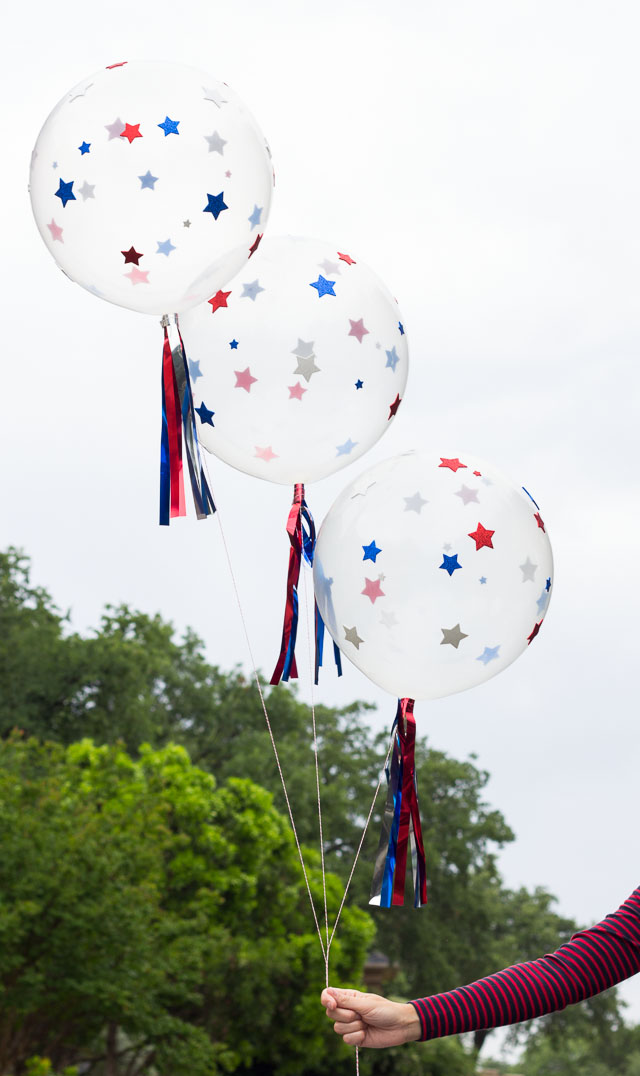 Easy DIY 4th of July Balloons
The 4th of July is a time to get outside and celebrate – and you can't call it a celebration without some balloons can you? These DIY 4th of July balloons are as simple as peel and stick, so you'll have plenty of time to make these and enjoy your BBQ too!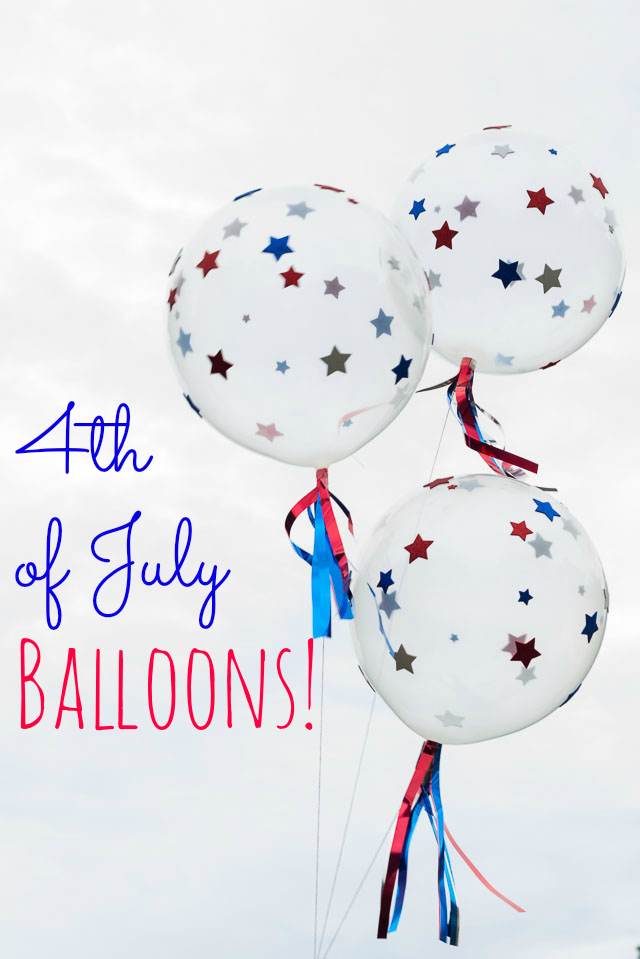 The balloons are made from inexpensive foam star stickers and a small piece of fringe garland that I wrapped around the bottom. Check the 4th of July selection at your local craft store and you are likely to find both of these items.
Supplies for 4th of July Balloons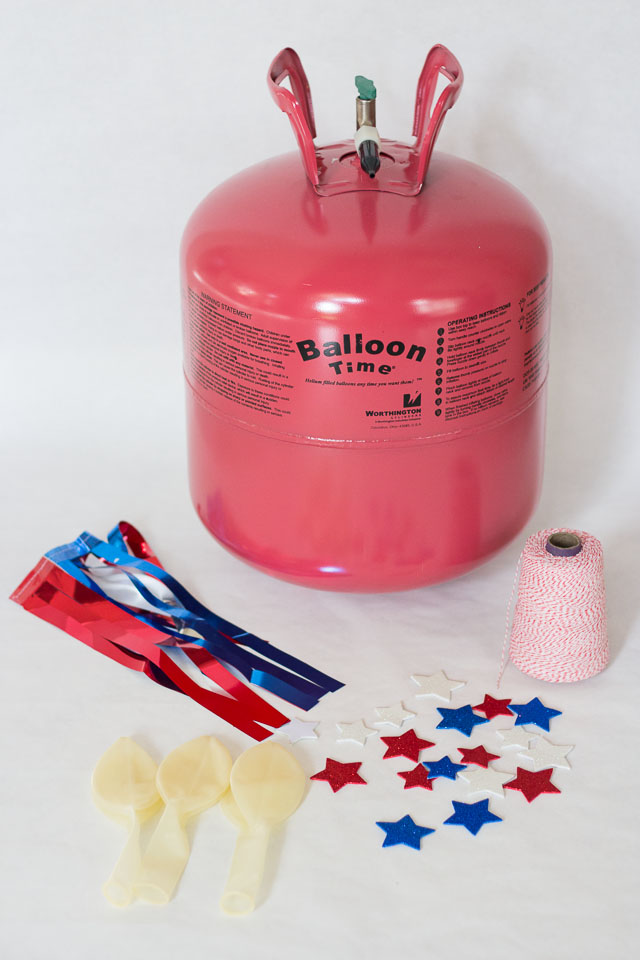 How to Make 4th of July Balloons
Step 1. Inflate balloons with helium
Blow up your balloons and tie with baker's twine.
Step 2. Add stickers to balloons
Start adding star stickers – they stick very nicely to the balloon without any additional adhesive. Keep adding stickers until it is well covered. I love using clear balloons for this because you can see through to the stars on the other side.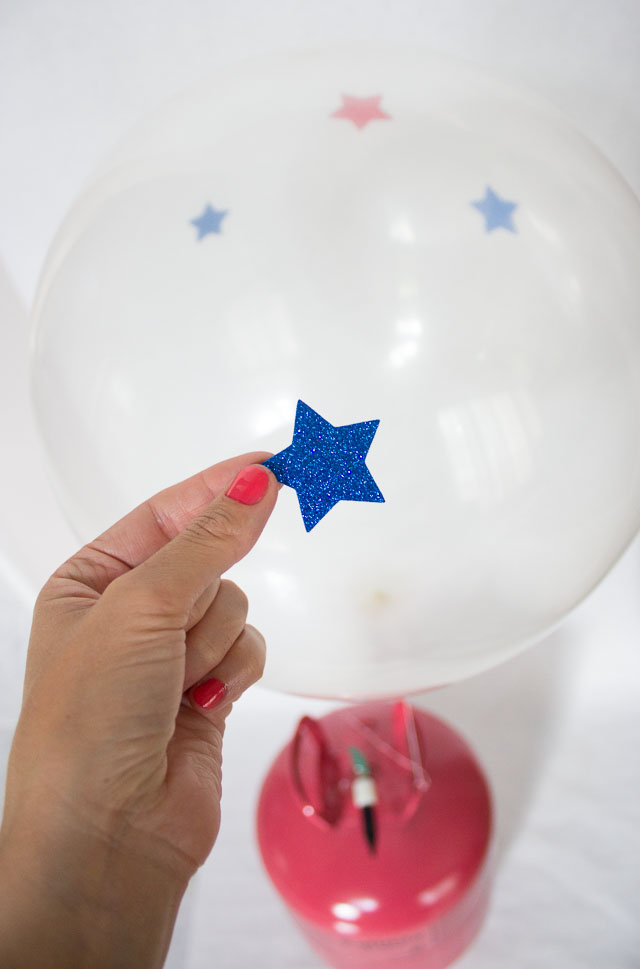 Step 3: Add fringe garland to balloon base
Then cut a small length of the fringe garland. Add a strip of double sided tape around the top, and wrap around the base of the balloon.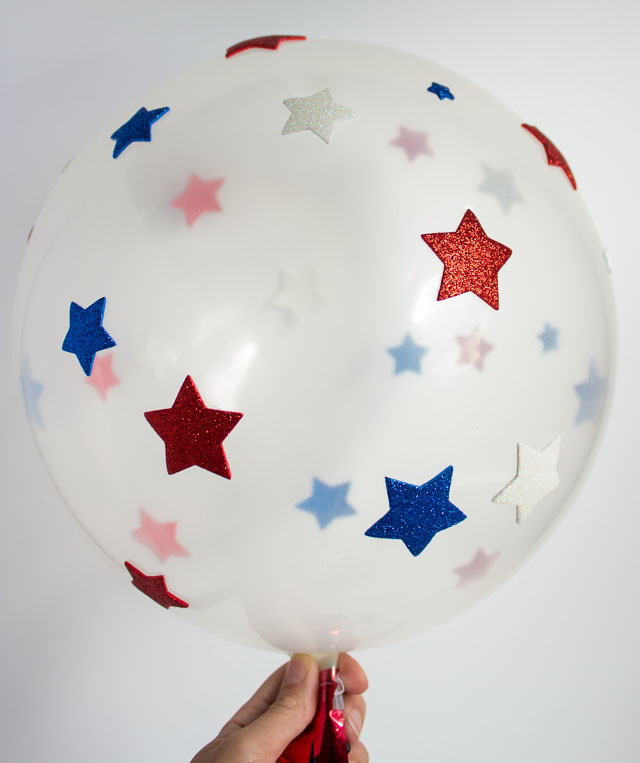 That's it! You can make these in a matter of minutes and they will stay afloat for 7-8 hours. If you want them to last longer, have your local party store blow them up and add "high float" to the balloons so they will last a couple days.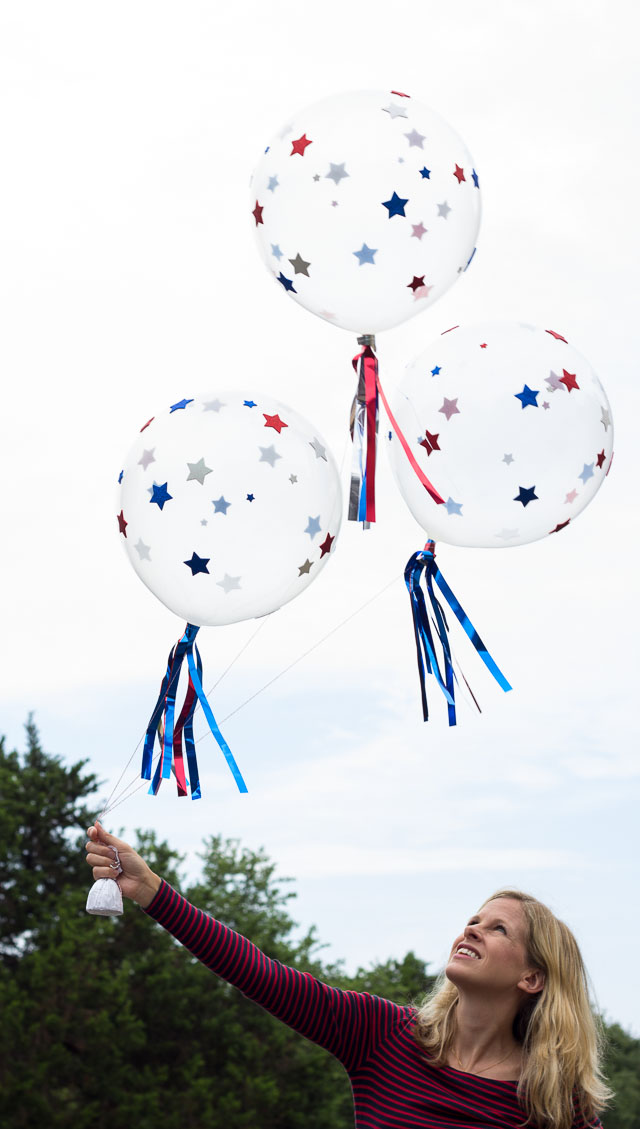 Like these 4th of July balloons?