Christmas Stove Top Potpourri
December 23, 2013 | FILED UNDER: Christmas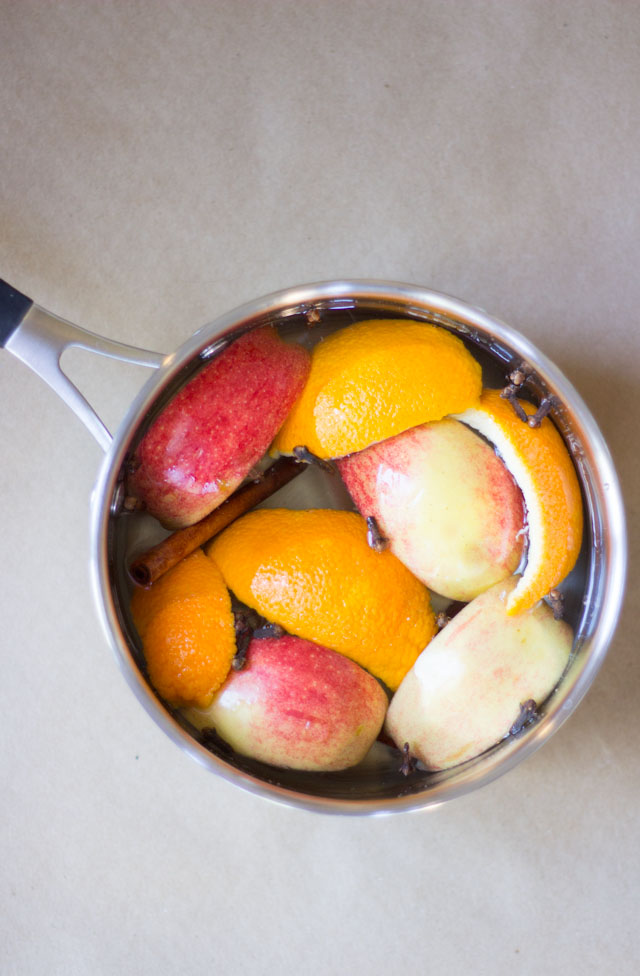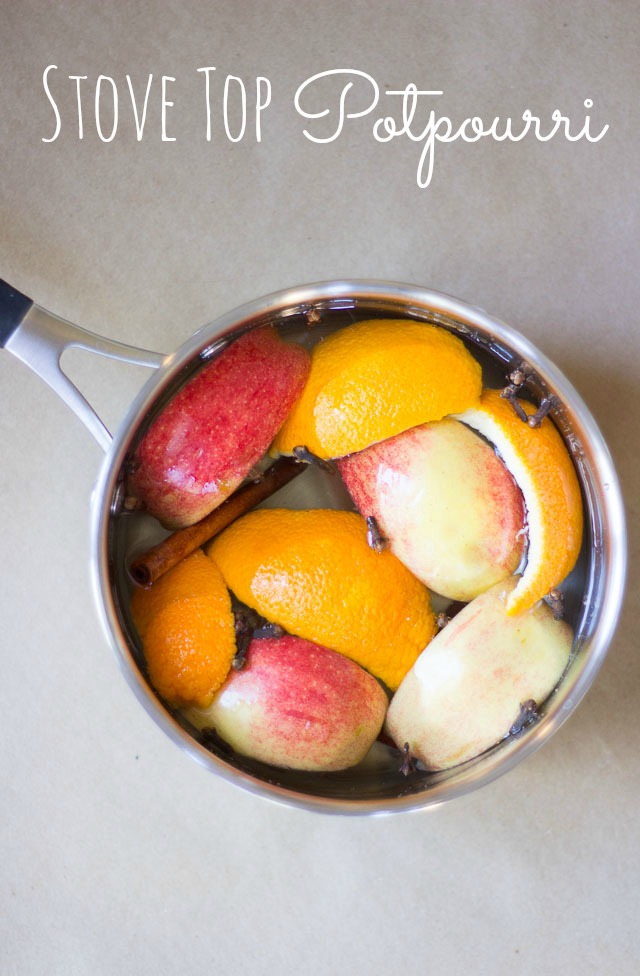 A couple years ago I went to a friend's house for a Christmas cookie decorating the party. The minute I stepped in the door it smelled like Christmas. It turned out to be this simple concoction simmering on her stove that I've been using ever since. Thank you Kathryn!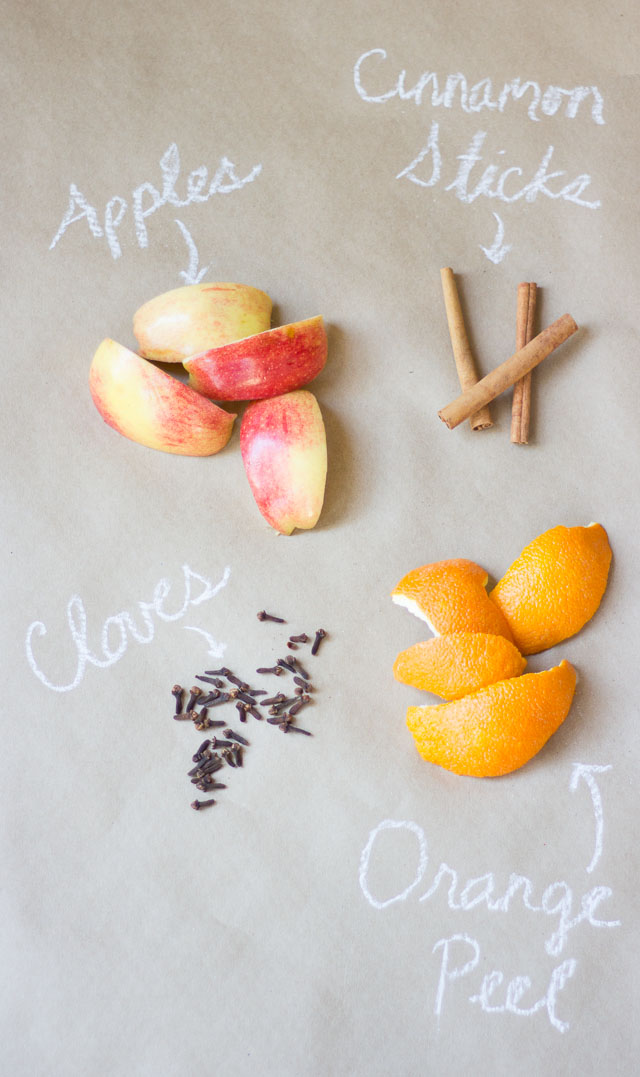 Christmas Stovetop Potpourri Recipe
1 apple, quartered
The peel of one orange
10-15 whole cloves
2 cinnamon sticks
Put these ingredients in a medium sized pot and cover with water. Simmer on low on the stove. Just be sure to not let it go unattended for too long or the water could burn off and you're left with a ruined pot or worse (coming from someone who's learned the lesson the hard way!).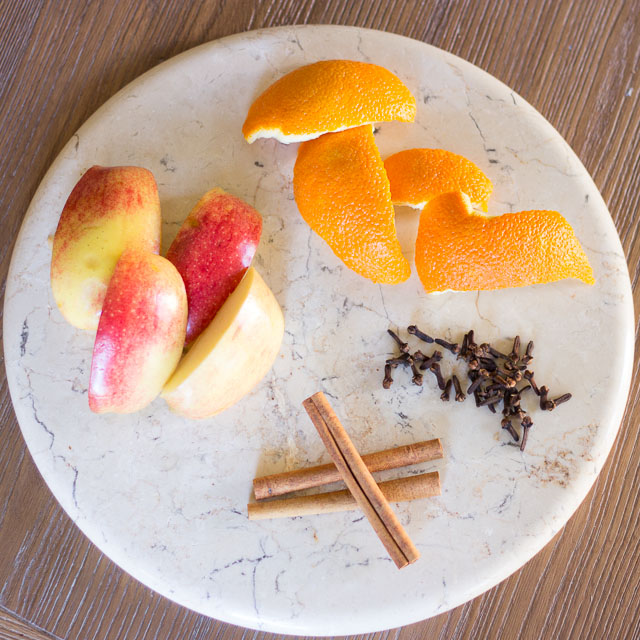 Don't feel like you have to stick closely with this mix of ingredients – add any fruit or spice that reminds you of Christmas. Try it out and let me know what you think!