Christmas Stovetop Potpourri Recipe
Several years ago I went to a friend's house for a Christmas cookie decorating the party. The minute I stepped in the door it smelled like Christmas. It turned out to be this simple concoction simmering on her stove. I've been using her Christmas stovetop potpourri recipe ever since. Thank you Kathryn!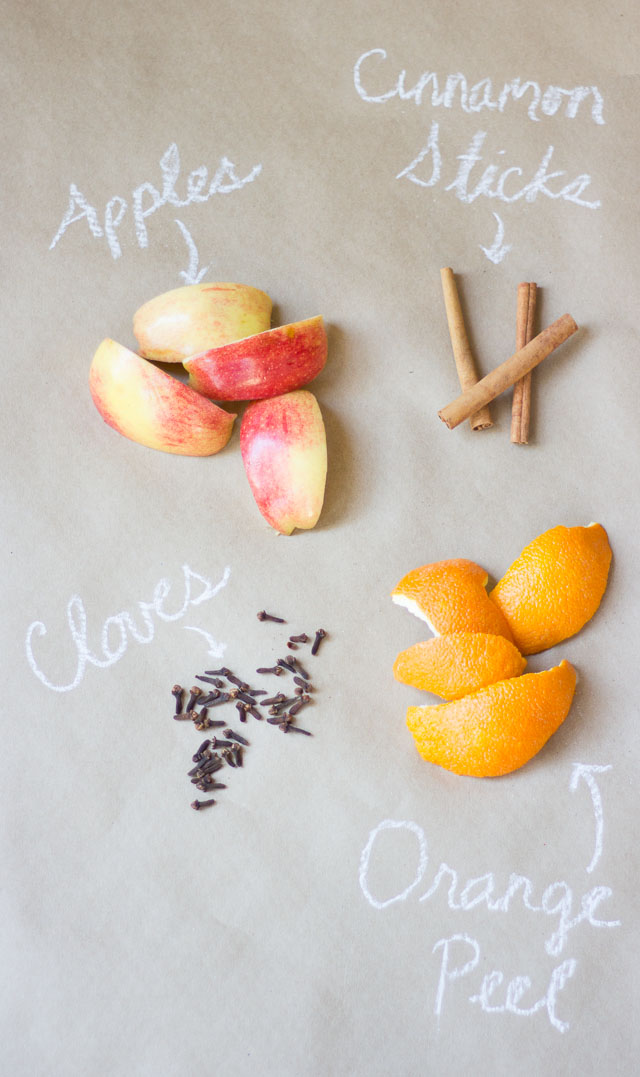 This post contains affiliate links. See my full disclosure.
Christmas Stovetop Potpourri Ingredients
How to Make Stovetop Christmas Simmer
Put these ingredients in a medium sized pot and cover with water. Simmer the uncovered pot on LOW on the stove. Just be sure to not let it go unattended for too long or the water could burn off and you're left with a ruined pot. A few tips for your orange peel stove top potpourri:
Whenever you are peeling an orange, don't forget to save the peels for a stovetop potpourri!
This potpourri is also a great way to to use any fruit that is on its way out.
You can add more water as the water level drops. Remember to always keep it at a low simmer.
Setting a timer can be helpful so you don't forget to turn off the burner! You can also try this in a crockpot with the lid off.
Don't feel like you have to stick closely with this mix of ingredients – experiment with other fruit or spices.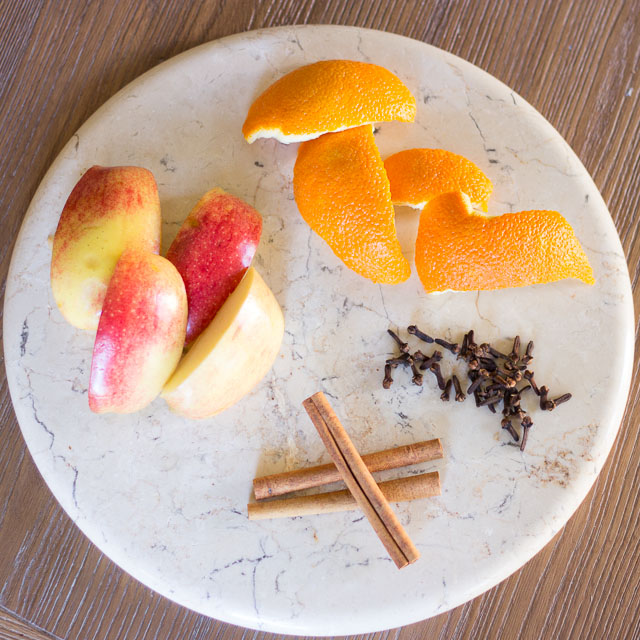 I hope you try this Christmas orange stovetop potpourri recipe and let me know what you think!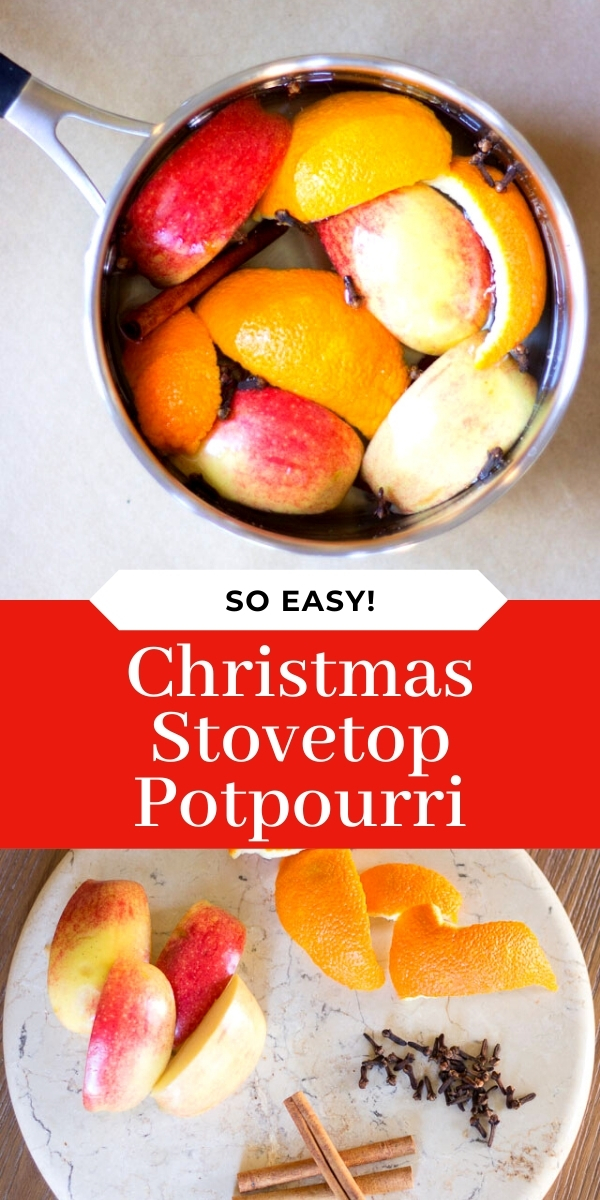 If you like this homemade holiday potpourri, then don't miss my other festive Christmas craft projects!