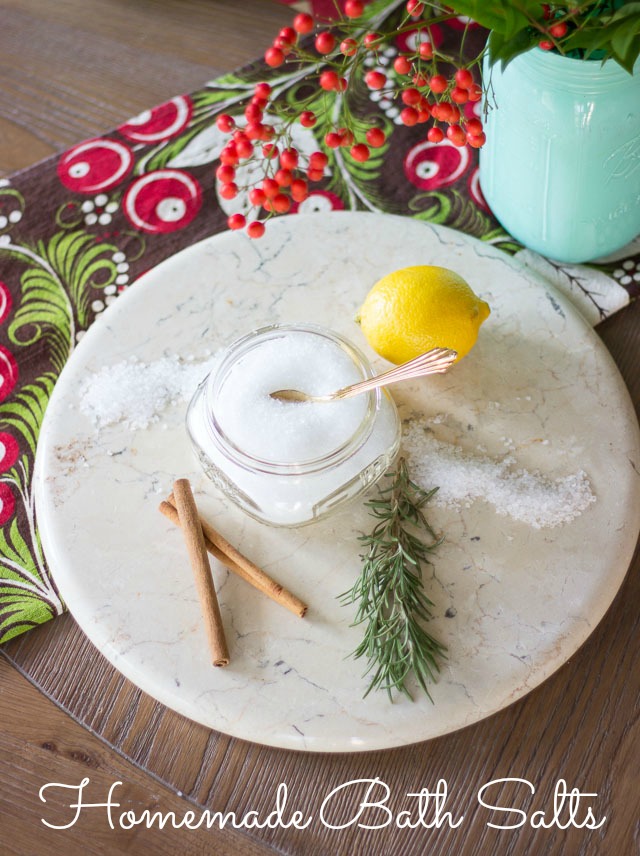 With all the craziness surrounding the holiday season it is important to take some time for yourself. Making these bath salts a couple weeks ago with a few friends was just the motivation I needed to take a couple relaxing baths over the holidays.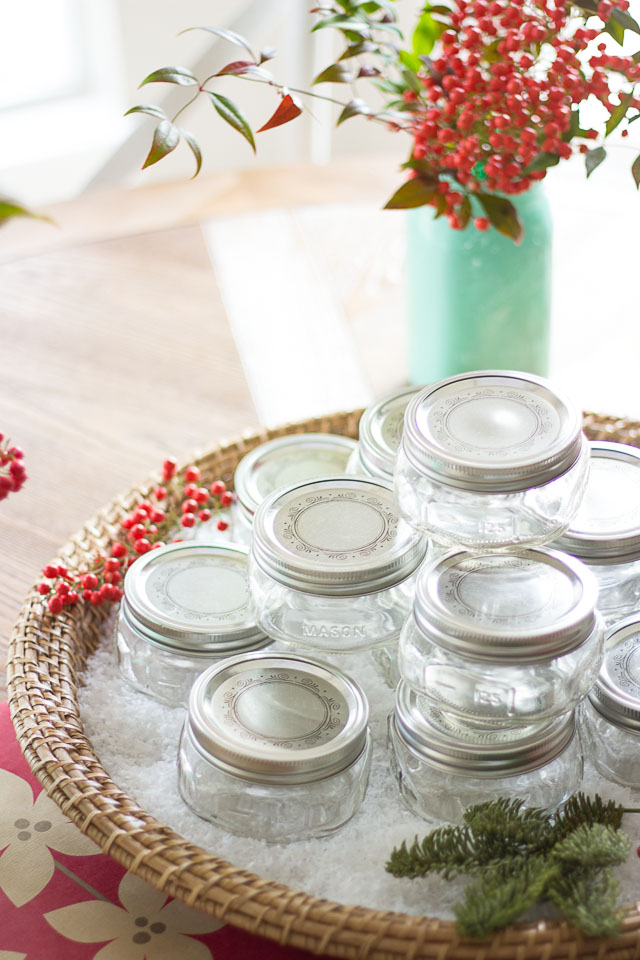 I held a cocktail and crafting party before Christmas for the mommy meet-up group I'm part of here in San Antonio. I thought these bath salts would be fun for my guests to make for themselves or to give as a gift. They are based off of a recipe I found in a 2010 Southern Living Christmas book.
We tried out three different scents for our bath salts: lemon, cinnamon leaf, and rosemary: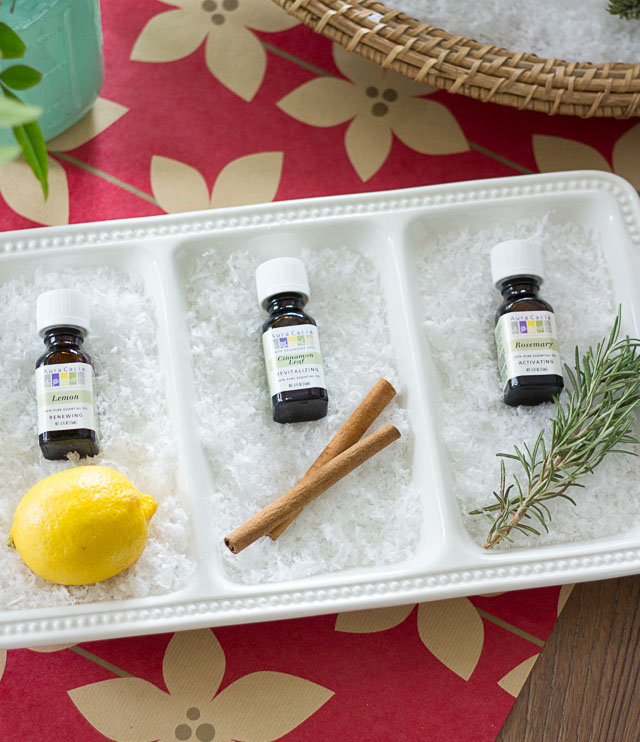 I made the bottles look pretty for my party by putting them on top of a tray filled with fake snow (you could also use epsom salt) and then pairing them with a lemon, cinnamon sticks, and a sprig of rosemary to give a visual representation of the different scents.
For the rest of the table I used an eclectic mix of items from around my house. Actually, nearly all of them from Goodwill including the wicker tray, milk glass vases, and 2 tiered stand! I filled my painted vases with greenery from our yard and made a table runner out of wrapping paper.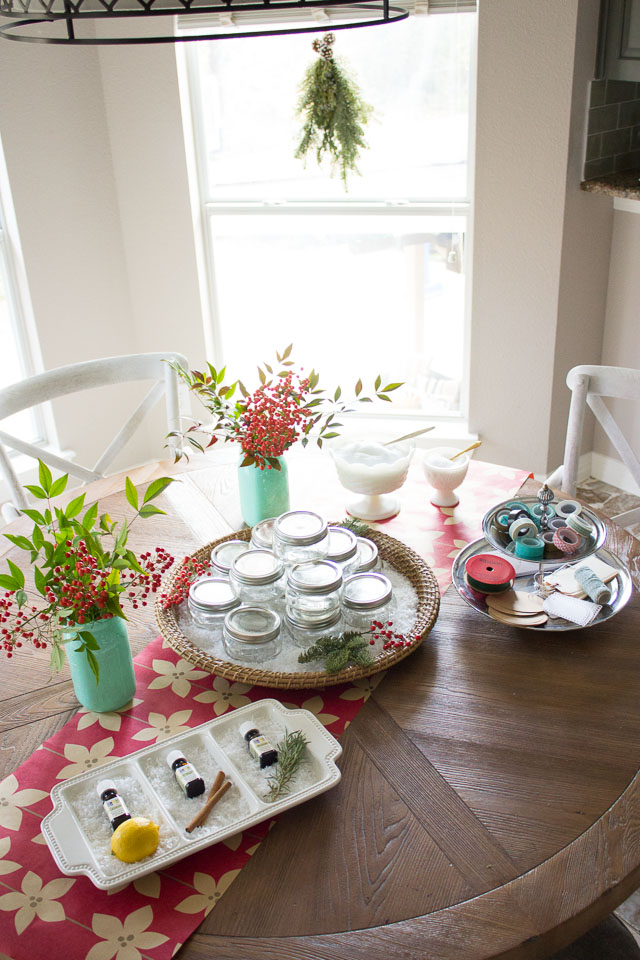 Putting the salts in pretty containers made them look more special than keeping them in their original packaging: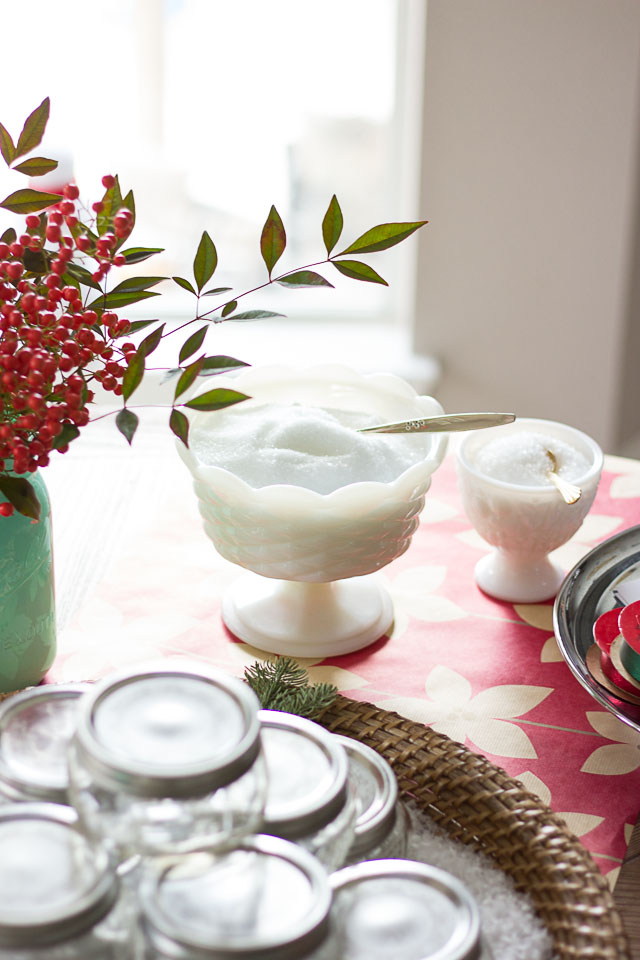 Half of the fun of making the bath salts was decorating the jar. I put out lots of different embellishments like washi tape, tags, labels, and ribbon: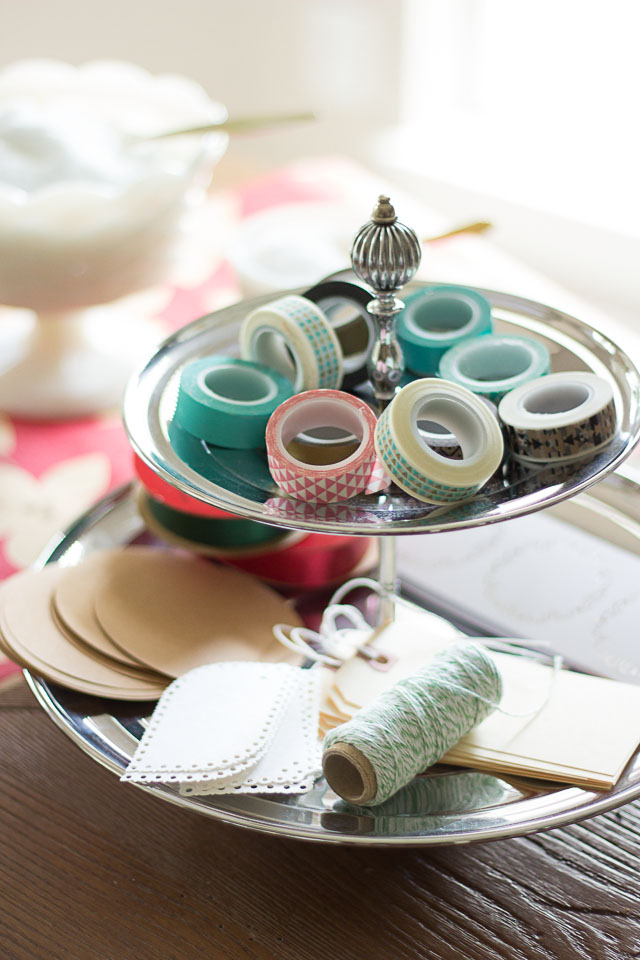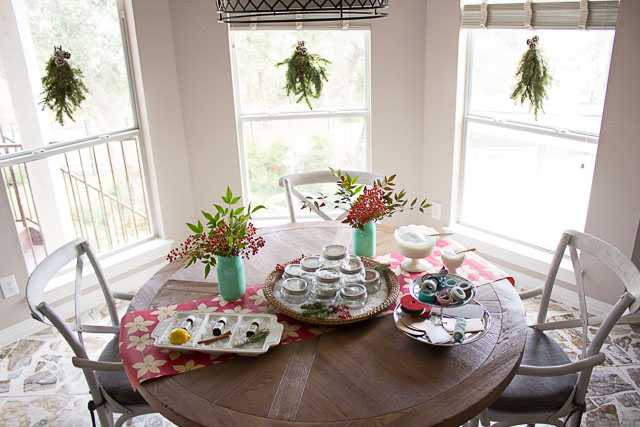 Here's what you'll need to make the bath salts – I definitely think they are even more fun to make with friends! They are pretty foolproof and take just a few minutes to mix the ingredients together.
Homemade Bath Salts
(recipe from Christmas with Southern Living 2010)


1 c. epsom salt
1/2 c. sea salt
1/8 t. glycerin
2-4 drops of essential oil (we used lemon, cinnamon leaf, and rosemary)
You can find the epsom salt and glycerin at your local pharmacy. Mix the ingredients together and pour into a air-tight jar. I used small Mason jars. Pour the jar into your next bath!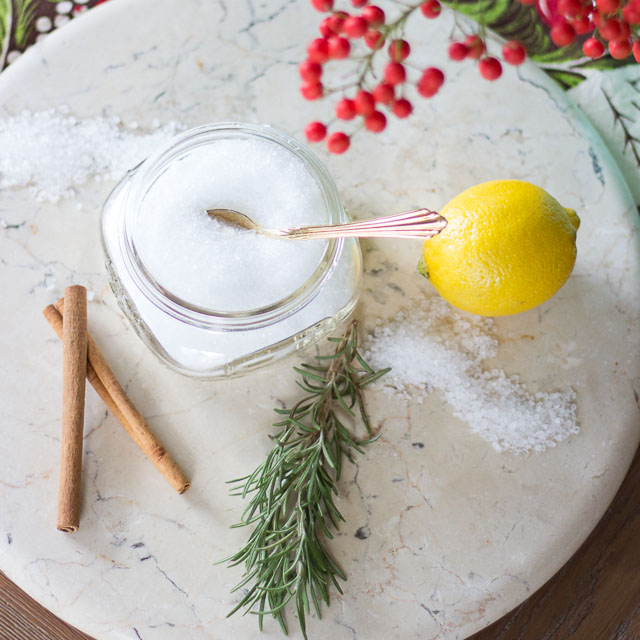 Here are some shots of the bath salts in the making during the party!