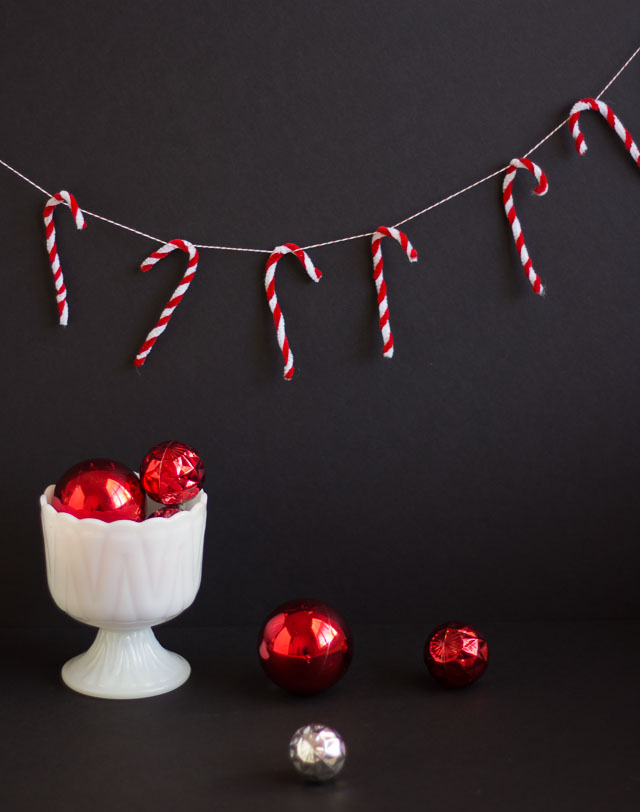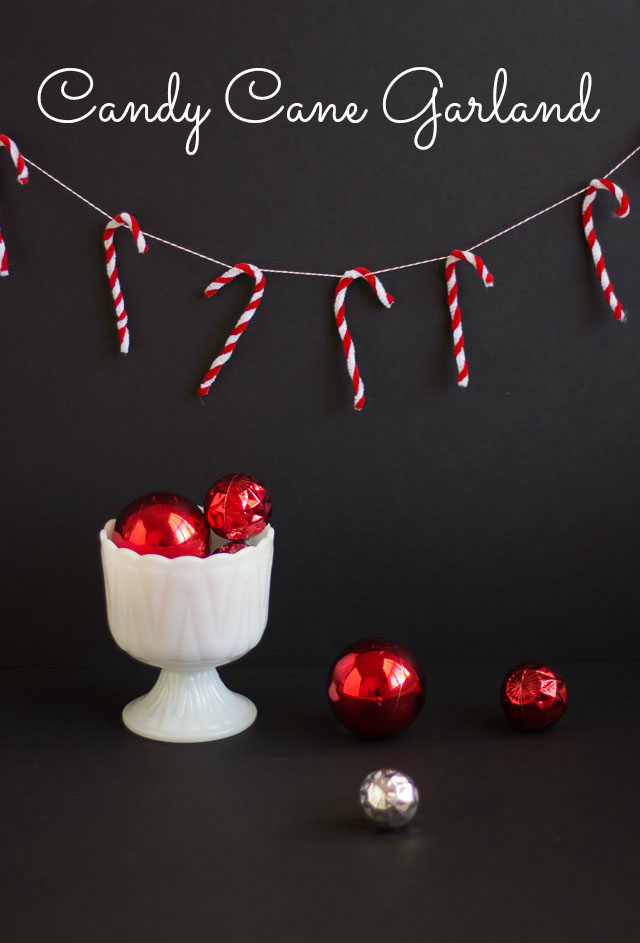 I bet you've made a candy cane out of pipe cleaners at some point during your childhood. Well, I thought I would give these retro holiday decorations a little modern update by stringing them into a garland with baker's twine: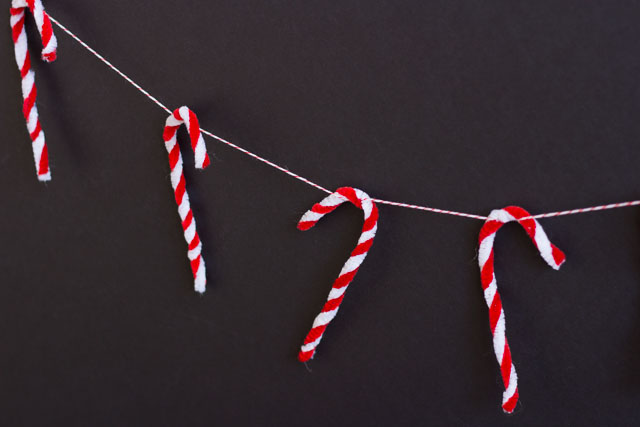 Supplies for Candy Cane Garland
Red and white pipe cleaners
Red baker's twine
Darning needle
Scissors
How to Make Candy Cane Garland
1. Take one red and one white pipe cleaner and twist them together.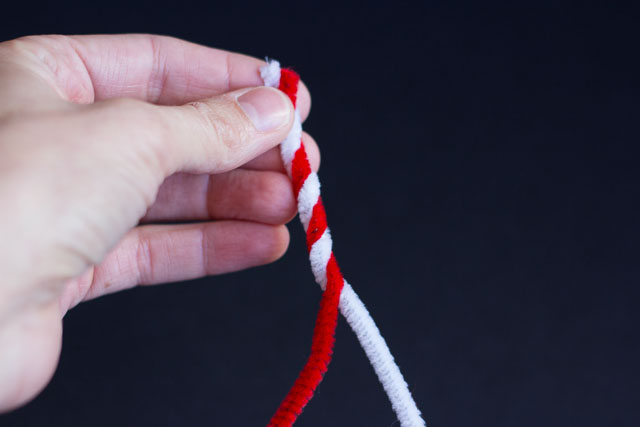 2. Cut the twisted pipe cleaner in half and bend the top of each to make two candy canes. Repeat to make as many candy canes as you want – you can whip up a bunch of these in minutes.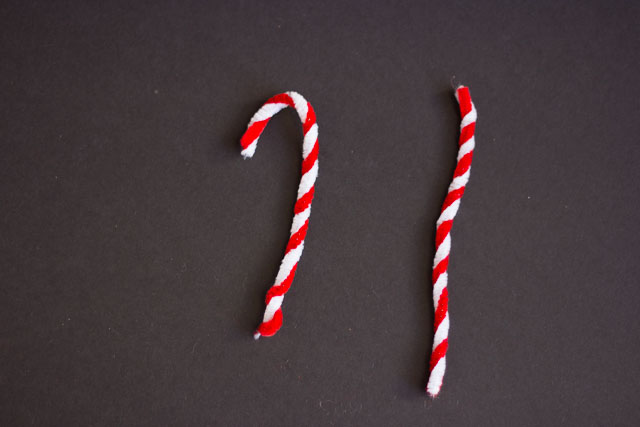 3. Thread your darning needle with the baker's twine and poke through the top of the candy cane, right between the red and white pipe cleaners. Repeat with each of the candy canes to thread onto the twine and form the garland.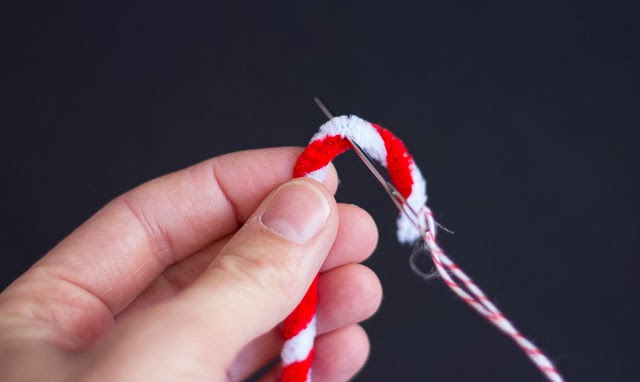 4. Hang the garland wherever you want to add a little touch of Christmas!