Make a DIY Christmas Tree Garland
Make a DIY Christmas Tree Garland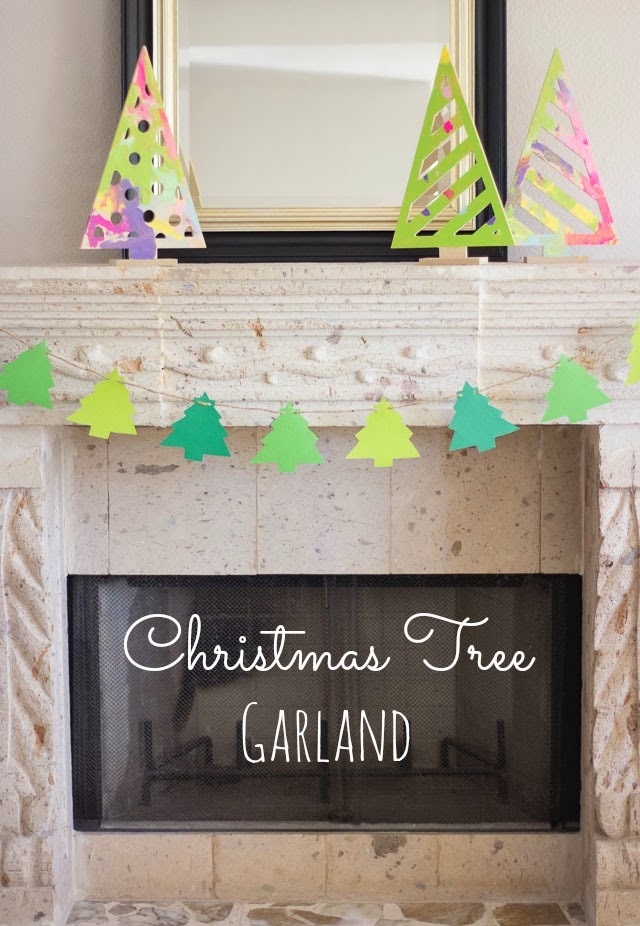 I love making easy DIY garlands for the holidays to decorate the mantel. This ombre DIY Christmas tree garland just requires a little cardstock and twine (and a cookie cutter!).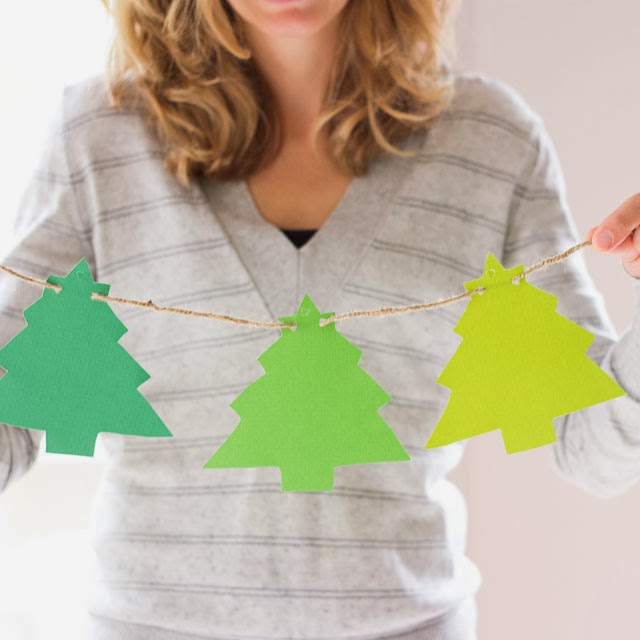 Supplies for Paper Christmas Tree Garland
Green card stock (I used 3 different shades from this jewel colored pack)
Twine
Christmas tree cookie cutter (that is what I traced around but you could use a different tree template)
Twine
Scissors
Pencil
Hole punch (not shown)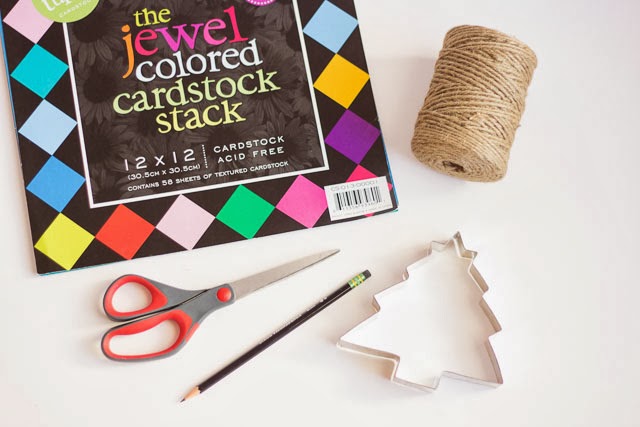 How to Make Christmas Tree Garland
Step 1: Trace trees with cookie cutter
Trace several trees out of each shade of green using your cookie cutter (or other template) and pencil.
Step 2: Cut out trees and punch holes
Cut out the trees and punch two holes at the top. This is important, if you only punch one hole the trees won't lay nice and straight when you hang up the garland.
Step 3: Hang with twine
String the twine through the holes in the trees and then hang your garland!
I'm still working on the mantel decor in our family room but so far I like the happy feel of the tree garland paired with these modern wooden Christmas trees that I let my girls paint the other day. If you see these at your local
Hobby Lobby
, buy them up! They are only $3 each at 50% off and make for a super fun craft project!