How to Decorate Flameless Candles with Yarn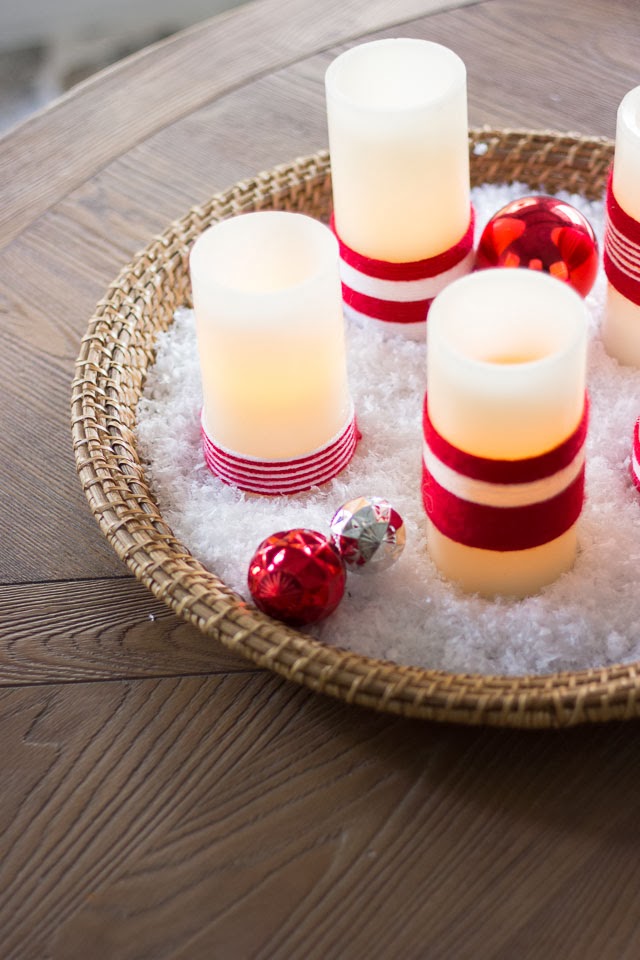 Today I'm showing how to decorate flameless candles with yarn. It is one of the easiest ways to cozy up your candles for Christmas. I used the traditional red and white color palette for mine, but you can get creative! They are really simple to make with some yarn and hot glue.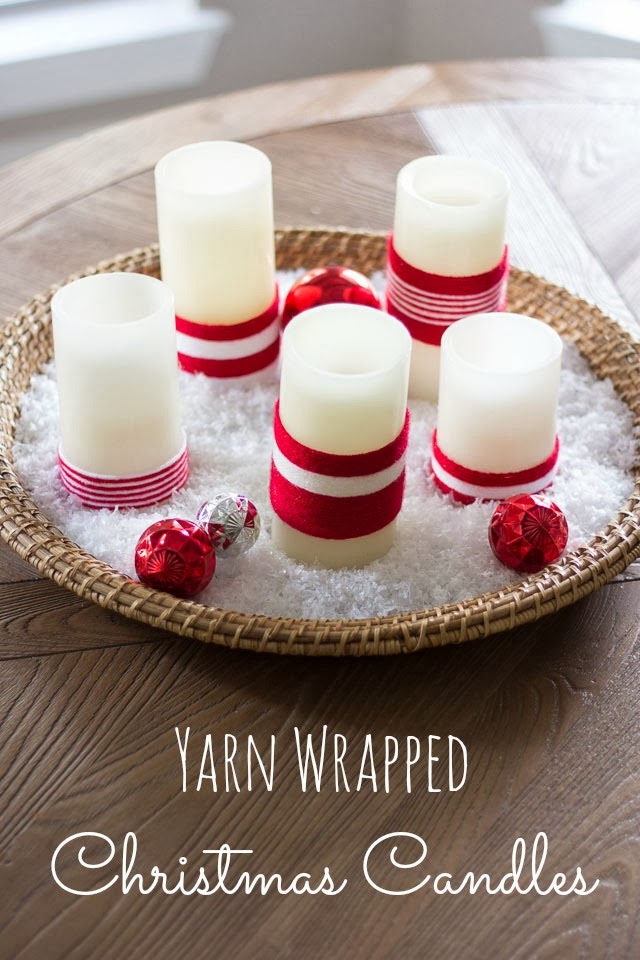 This post contains affiliate links. See our full disclosure.
Remember, this craft is for battery operated, not real candles! I prefer the flameless candles that have a timer so they come on at the same time every night.
Supplies for Yarn Wrapped Christmas Candles
How to Decorate Flameless Candles with Yarn
Start with one color of yarn and adhere it to the candle where you want to begin wrapping it with a small dab of hot glue. Start wrapping the yarn around the candle.
When you want to switch to a different color of yarn, trim the first color and glue the end to the candle. Add the new color of yarn on top with another dab of glue and continue wrapping.
Rather than covering the entire candle with yarn, just create little yarn 'coozies' around the middle and bottom of the candle. This will allow most of the light to continue to show through.
Create a variety of candles and display them together!
I displayed my candles in a flat basket on a bed of fake snow and incorporated a few ornaments. Once the holidays are over I can just unwrap the yarn and try out a new color combination!
Like this simple craft idea? Then don't miss my other Christmas Crafts!