Christmas Candles
December 09, 2013 | FILED UNDER: Yarn, Christmas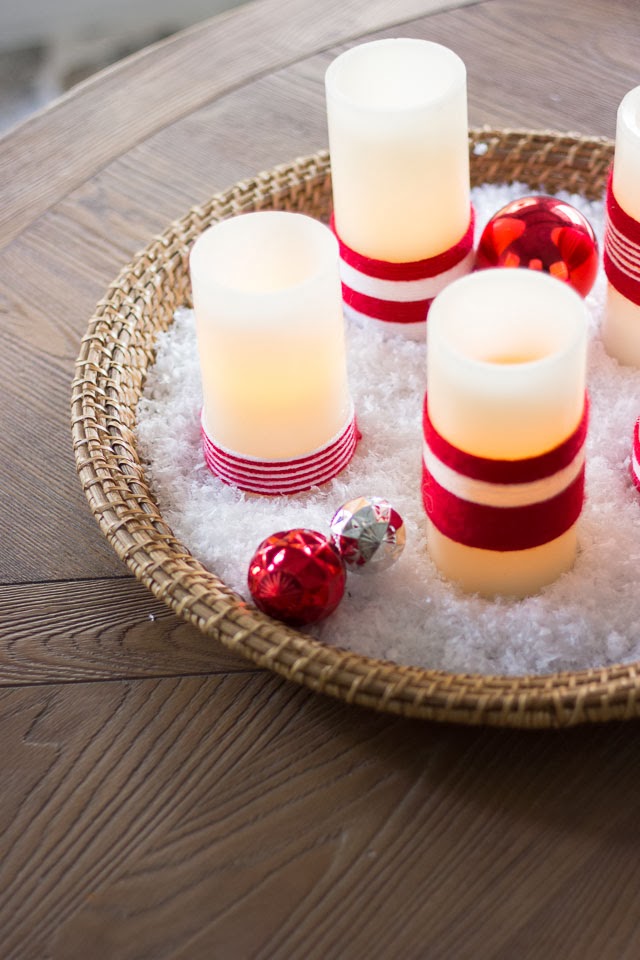 Remember the
yarn wrapped LED candles
I made during the fall? Well, I enjoyed them so much I decided to try out a Christmas version: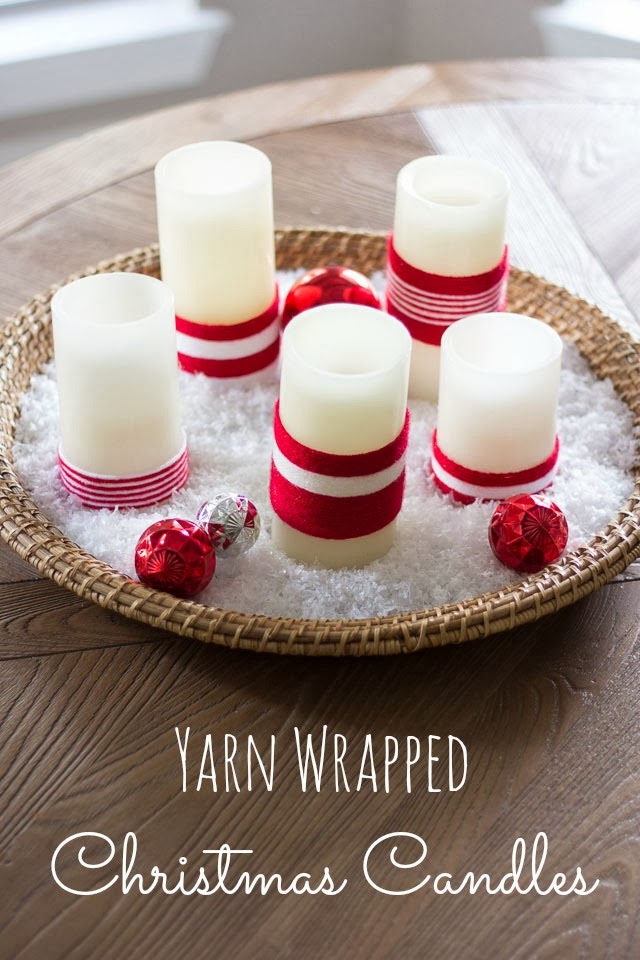 I owe this latest round to my mother-in-law. We had a crafting morning during her visit last week and she unwrapped the fall colored yarn on the candles and played around with some red and white combinations. They are really simple to make with some yarn and hot glue. You can find the
step-by-step directions here
.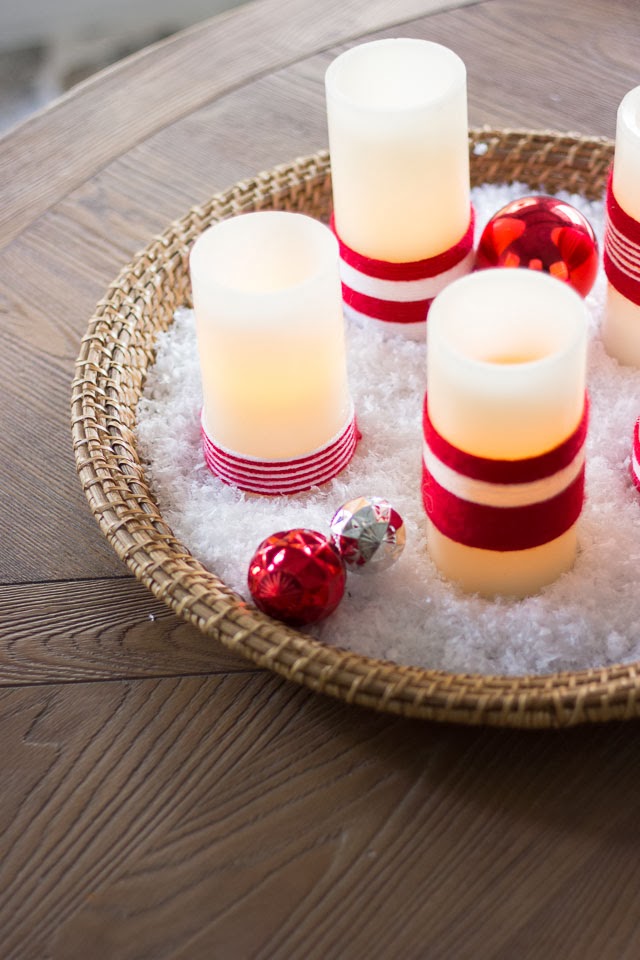 For a real Christmas look, I displayed them in a flat basket on a bed of fake snow and sprinkled in a  few ornaments. Once the holidays are over I can just unwrap the yarn and try out a new color combination!