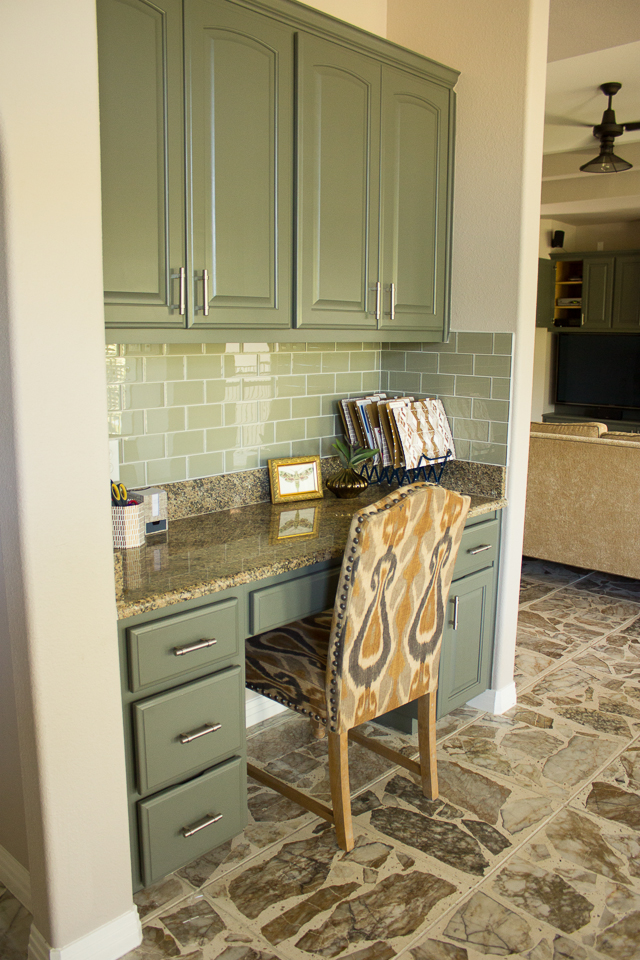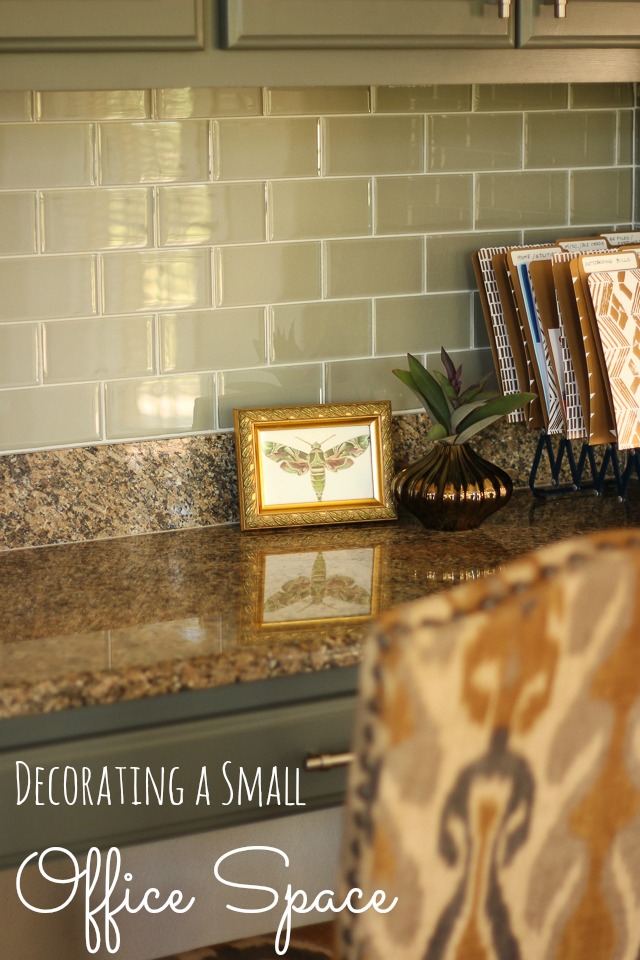 I was so excited to have this little built-in desk off of the kitchen in our new home. No more mail dumped on the kitchen counter, junk drawer overflowing, and office supplies scattered throughout the house! With this space, I can be organized! At least that is my hope…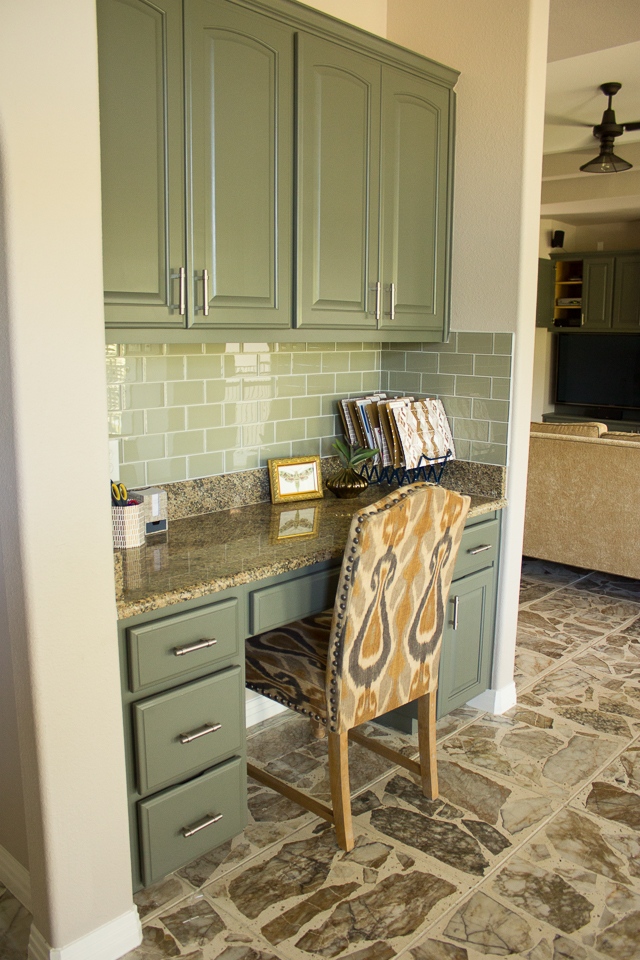 Plus it provides the perfect space to sneak in a few moments at the computer (as I am doing right now) while the girls eat their breakfast and watch their morning shows.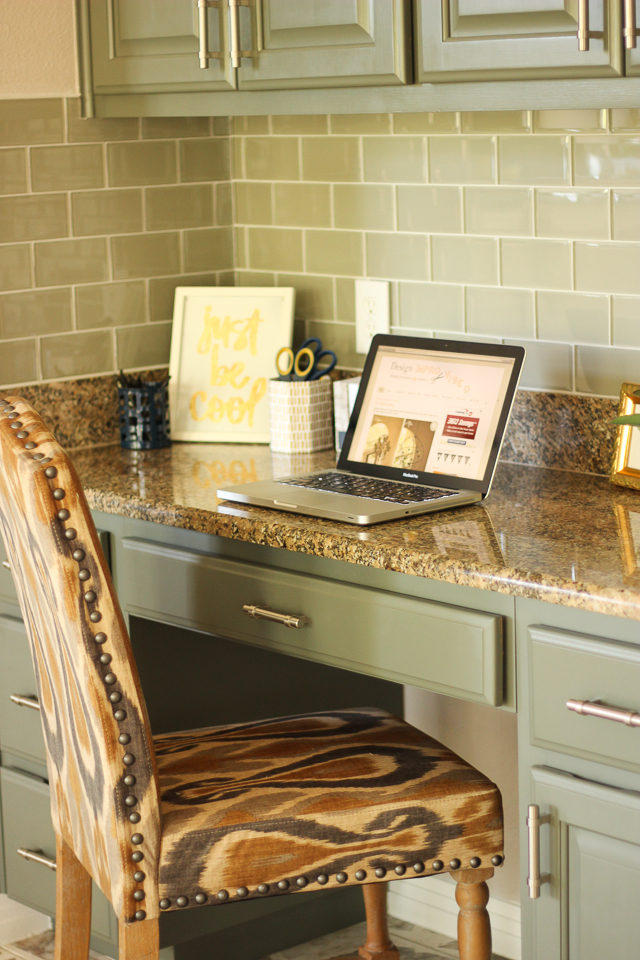 This little space got the same treatment as the rest of the kitchen (new cabinet paint, hardware, and backsplash), and that already made quite a difference from before: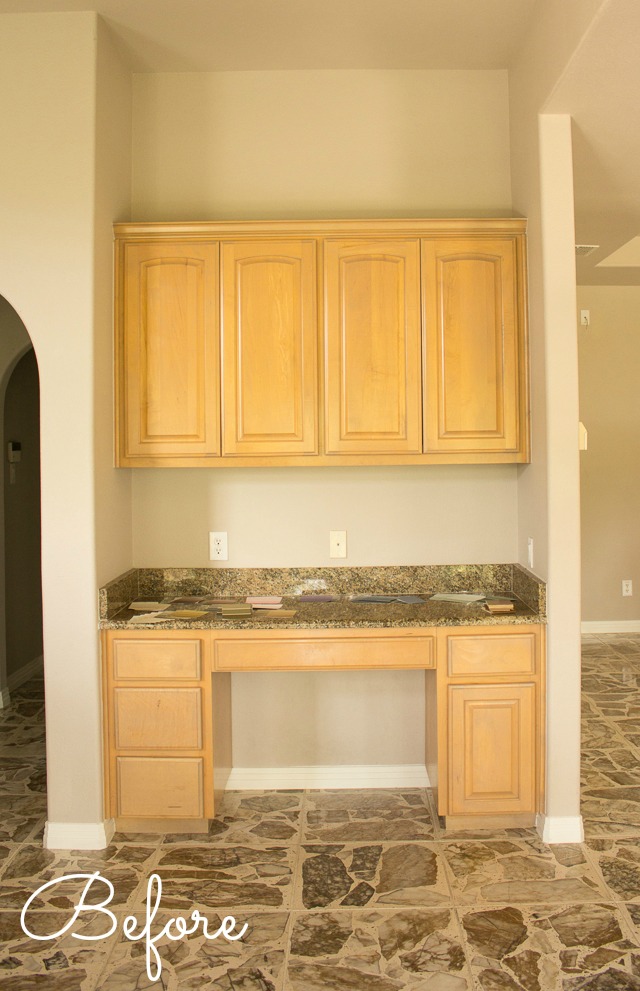 My favorite addition to the space is this pretty Ikat chair I scored from World Market for 50% off. I love how it compliments the kitchen and floor colors.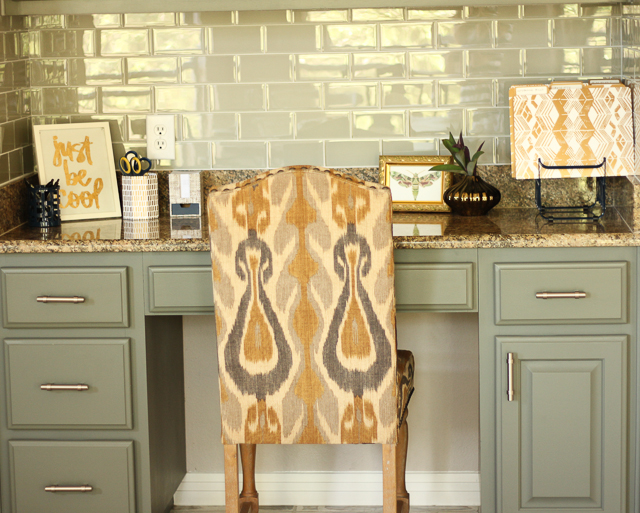 For the rest of the space, I bought a few handy office desk accessories from Nate Berkus' line at Target and had fun repurposing a couple other old decor pieces.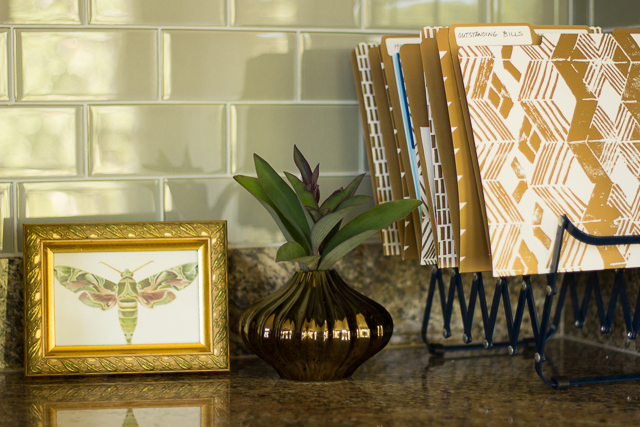 I loved the prints on these Nate Berkus file folders and thought they were definitely display-worthy. Having some folders to easily file away bills, receipts, and coupons was key to avoiding the dump everything on the counter trap we can fall into!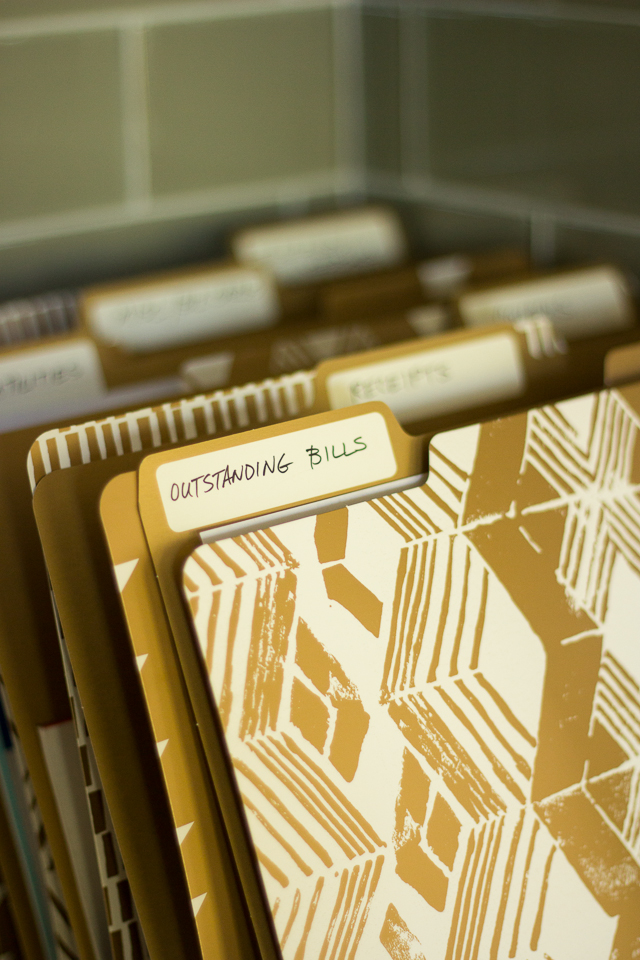 This Room Essential file collator reminded me of the more expensive accordion files storage I've seen at Pottery Barn.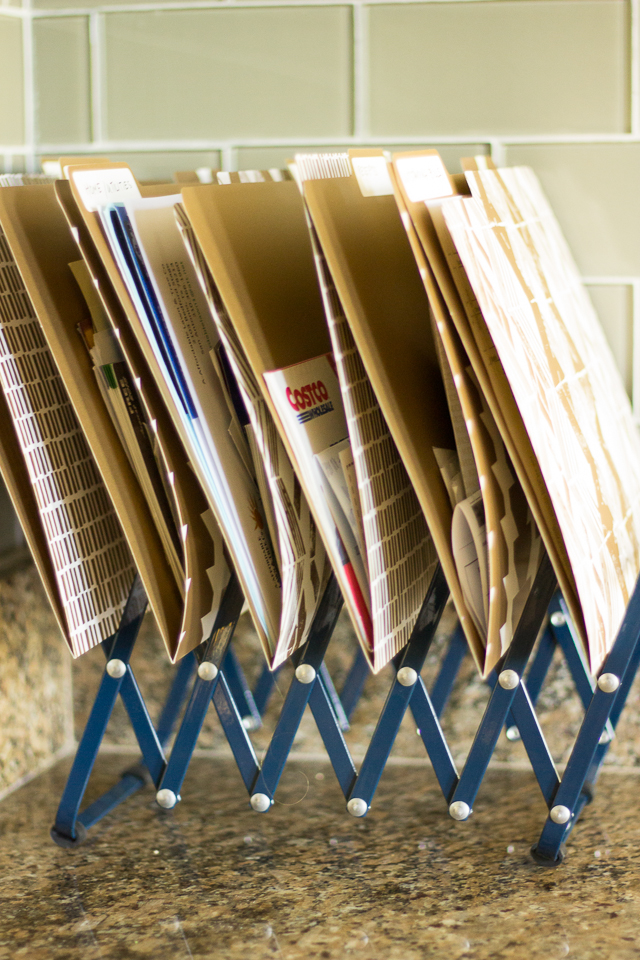 I'm always searching for a scrap of paper to jot something down on, so having this memo cube is a big help.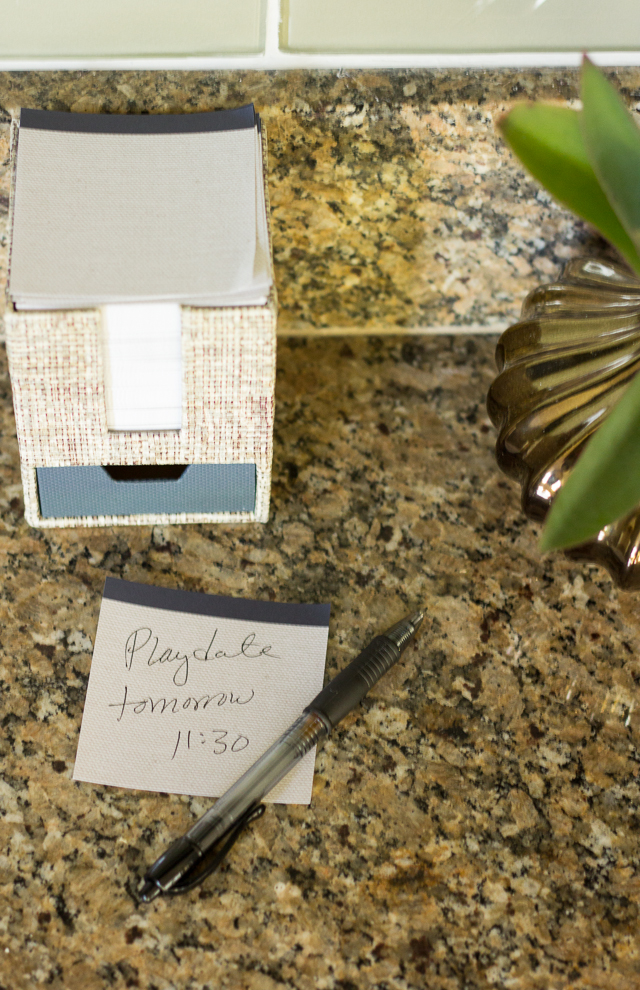 I added a holder for scissors, another item that seems to go missing quickly if we don't store them in one place!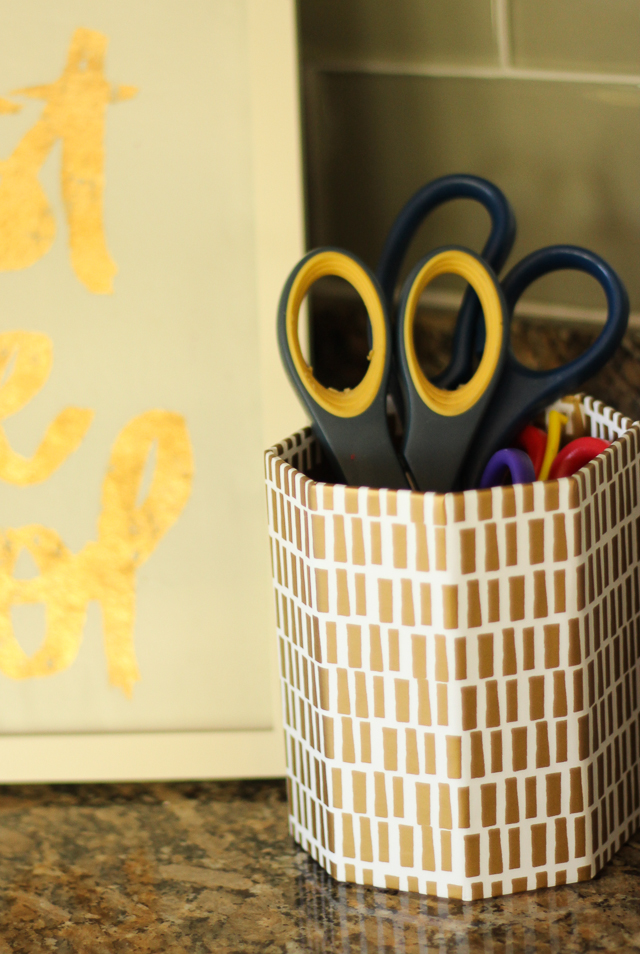 To decorate the desk, I tried to use pieces I already had on hand. I cut some greenery from our backyard and put it in a little vase of mine that has seen many different uses like in this fall tablescape.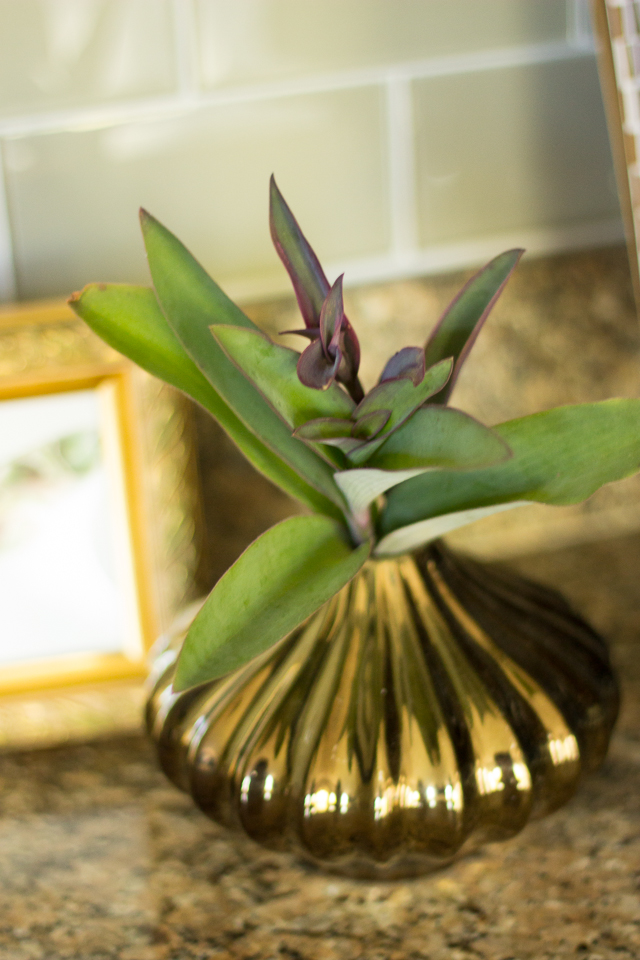 I cut this vintage moth print I got at the Randolph Street Market to fit an old gold frame: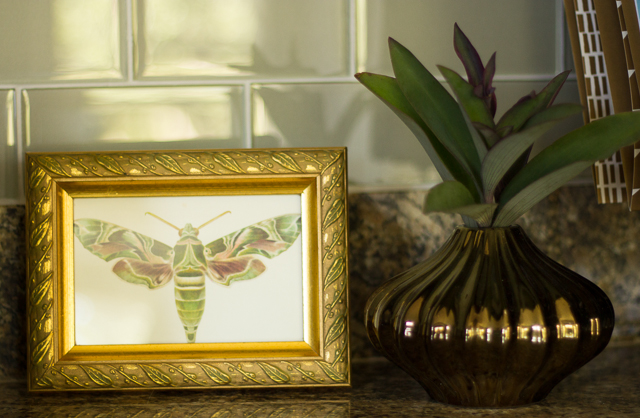 And I framed this funky pennant my sister had given me a couple years ago: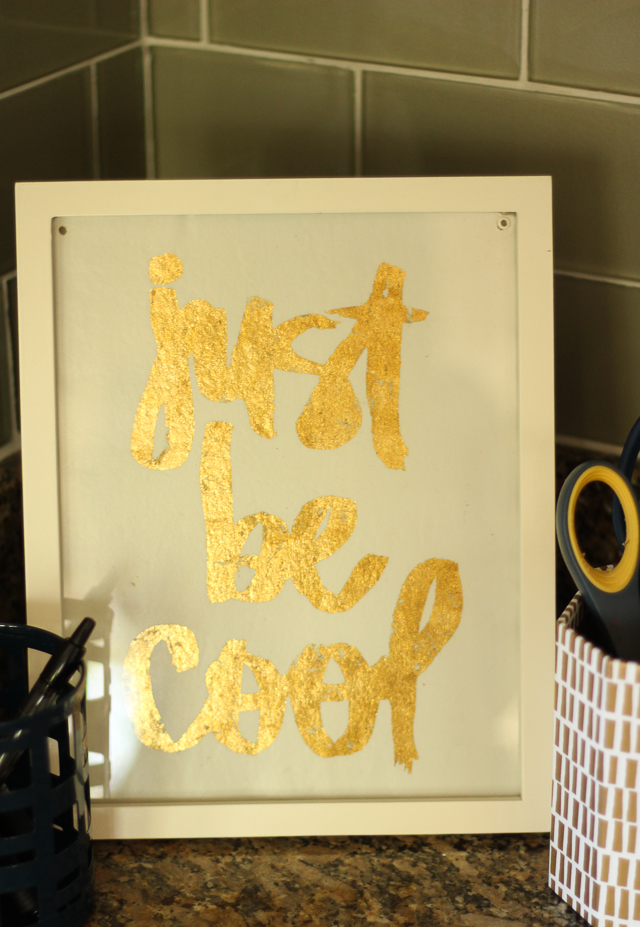 I did my best to organize the drawers as well! The main drawer holds my computer, notebook, and
blog planner
, as well as some office supplies in a tray.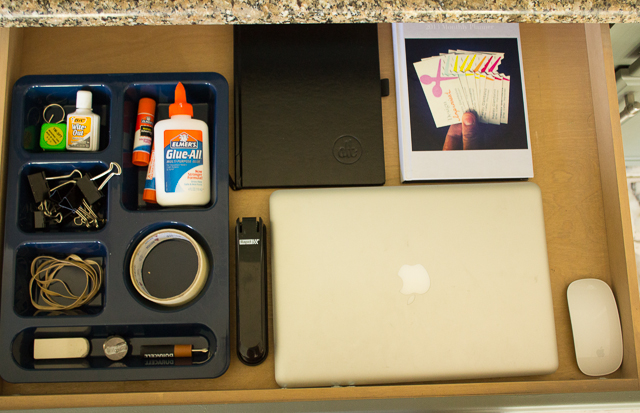 A smaller side drawer is our dumping place for car keys, sunglasses, phones, etc. when we are coming and going. I also added a little container to hold a few spare barrettes for the girls, as I can never seem to find one when I need it!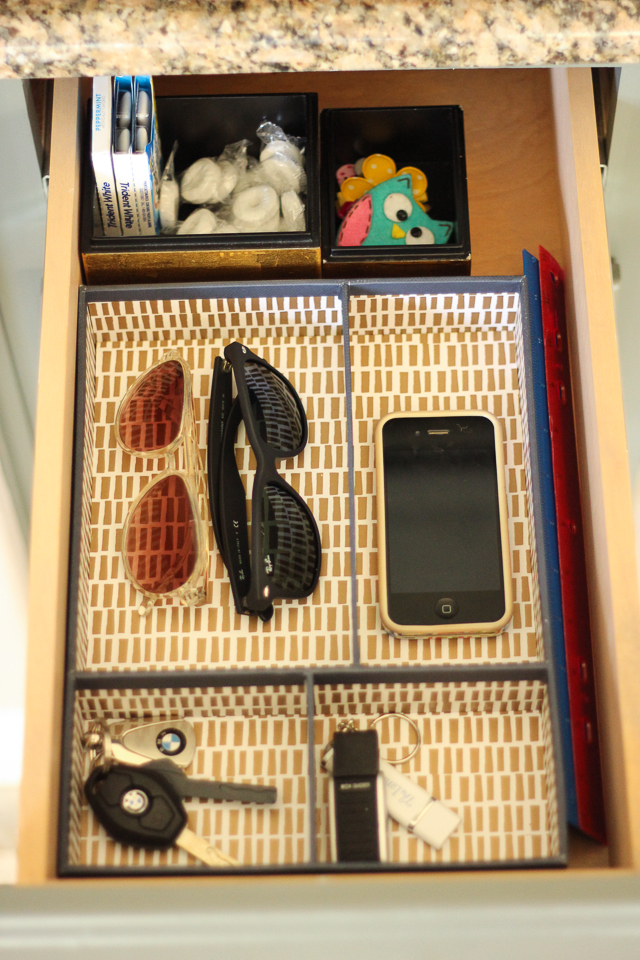 The other side drawer holds mail supplies – envelopes, stamps, address book and some note cards.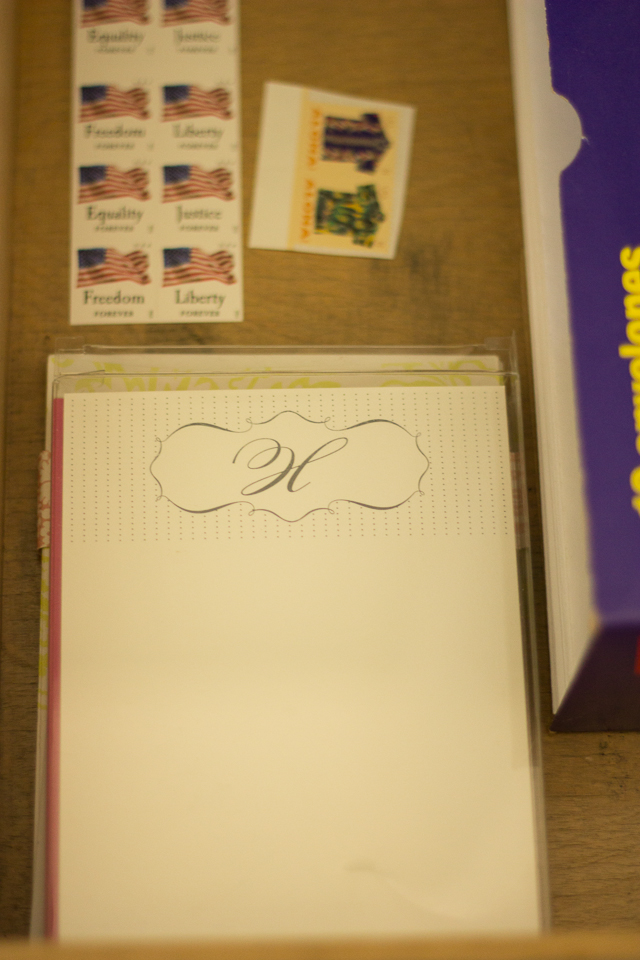 I'll be tackling the top cabinets next. As for these nicely organized drawers, the chances of them staying that way are slim with these curious hands within easy reach!