It's Official – We've Moved!
July 08, 2013 | FILED UNDER: Uncategorized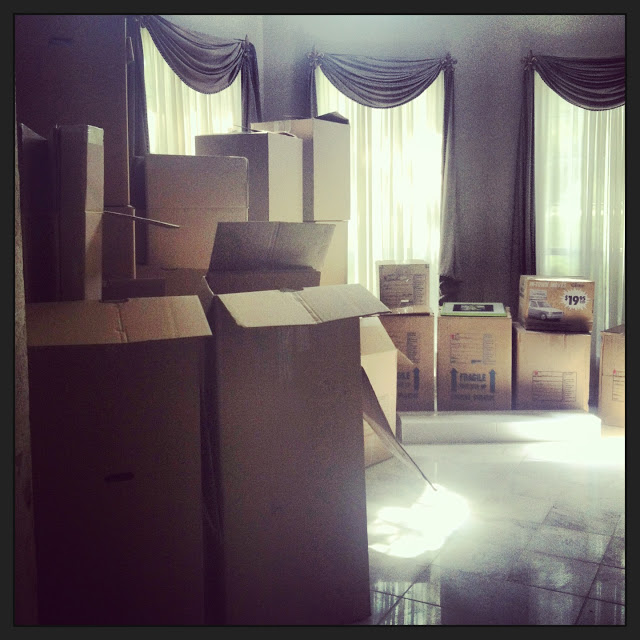 I hope everyone had a long relaxing 4th of July weekend. Ours flew by and wasn't terribly relaxing, but it was exciting nonetheless – we spent it finally making our move from Chicago to San Antonio!
It was hard to say goodbye to
our first home
. We arrived there 7 years ago as young newlyweds and left there a family of four. Our little rooms had seen lots of transformations over the years to make way for a growing family. One of the bedrooms was an office, turned
nursery
, turned
playroom
. The other a guest bedroom, turned
office
, turned
big girl room
, turned
shared sister bedroom
. We made it work, and it was fun.
Now time to make a new space work. This one quite a bit bigger and full of promise (although currently full of boxes). Ross says we'll live here for the rest of our lives so I have some time to settle in. 😉
Wish me luck with all of these…