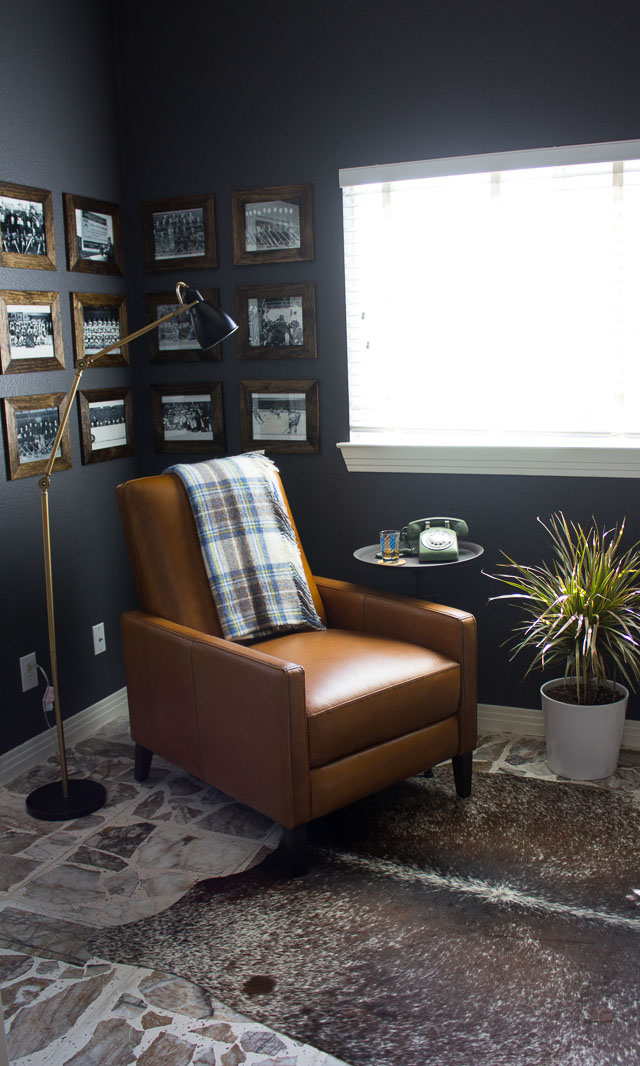 We have this small, somewhat hidden room off of the laundry room that my husband has claimed as his own. The one precious corner of the house not overrun by three women! Ross did an awesome job transforming this formerly beige room into his man cave. He went with vintage hockey decor in honor of his days playing hockey in college. He has some serious decorating chops. Don't miss the full man cave reveal!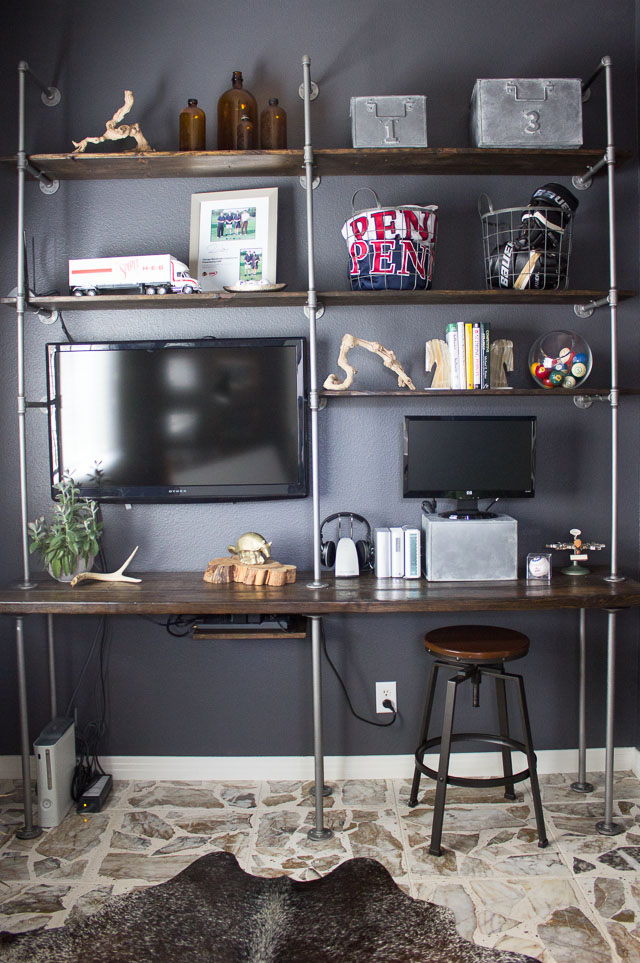 These shelves are hands-down Ross's biggest carpentry feat of all time (perhaps his only carpentry feat!). I was so impressed that he made these himself. You can find his tips and tricks for making your own industrial shelves here.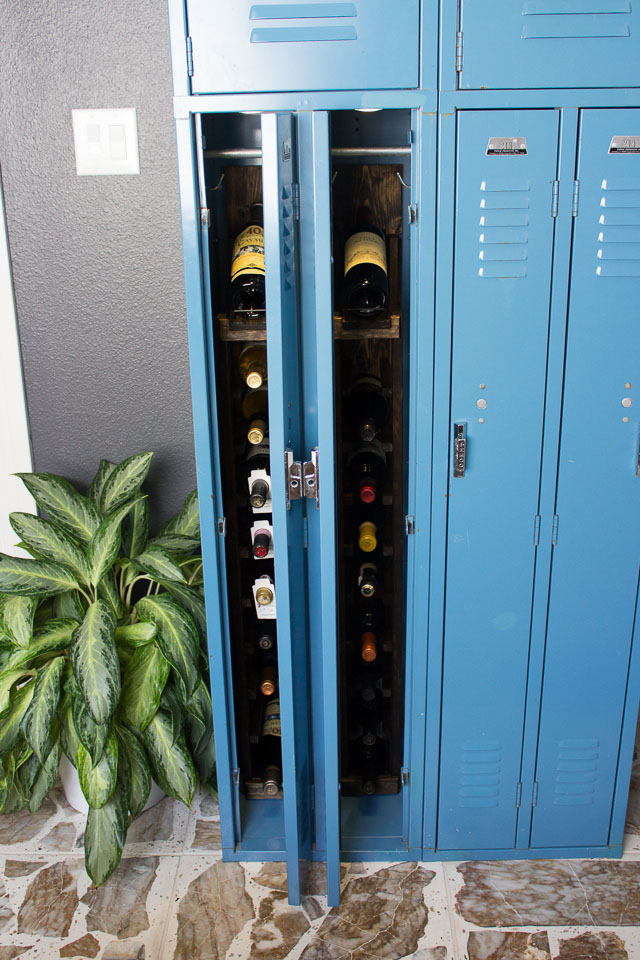 We found this vintage gym locker for the man cave. Half of the locker holds Ross's old hockey jerseys, the other half holds wine! Check out how we converted a locker into wine storage.