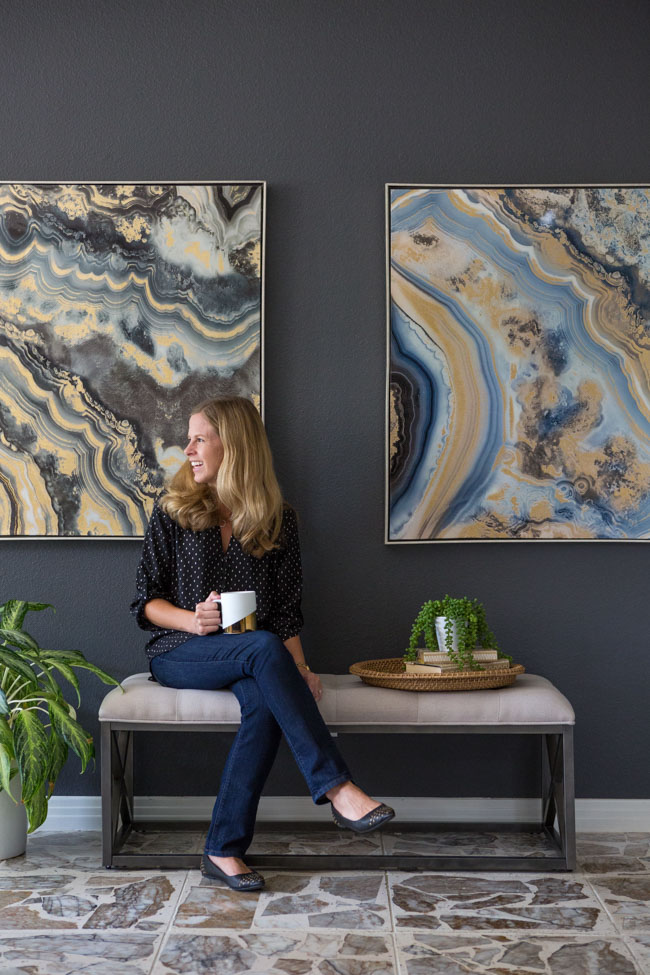 Our family room is the center of all our home activity. There is a sectional that our family of four can cozy up on together for Friday movie night, a kids table for my daughters to work on their craft projects, and a fireplace that I like to turn on whenever it gets below 40 degrees in Texas!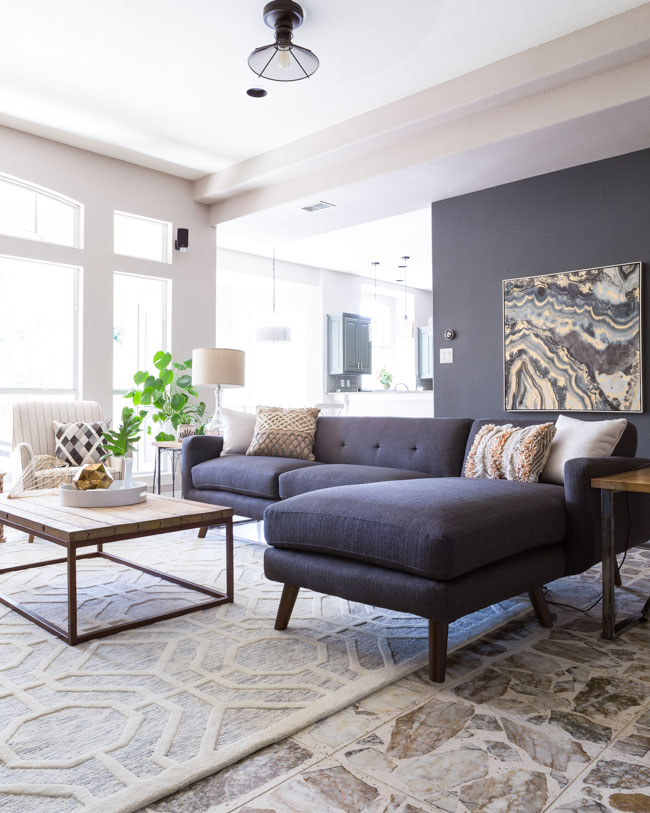 Our family room has gone through multiple iterations, which you can see below. Painting the back wall a dark gray (Peppercorn by Sherwin-Williams) and adding a modern sectional couch transformed the room in its most recent makeover. Check out all the photos of our geode-inspired family room.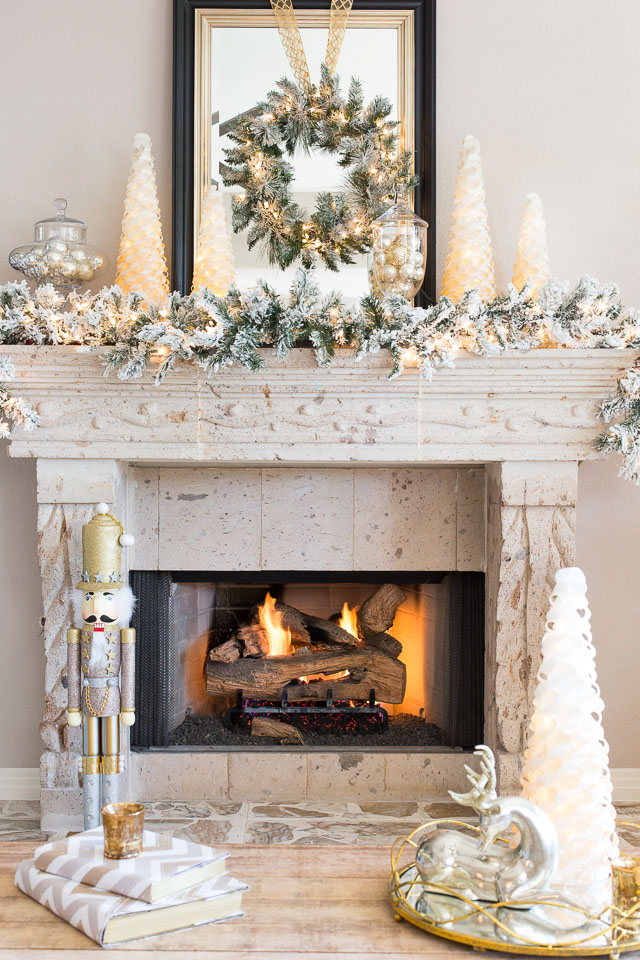 Our family room looked super festive a few years ago, thanks to a project with Hayneedle. I loved the elegant look of the silver and gold decor. Check out the Christmas tree and the rest of the room here!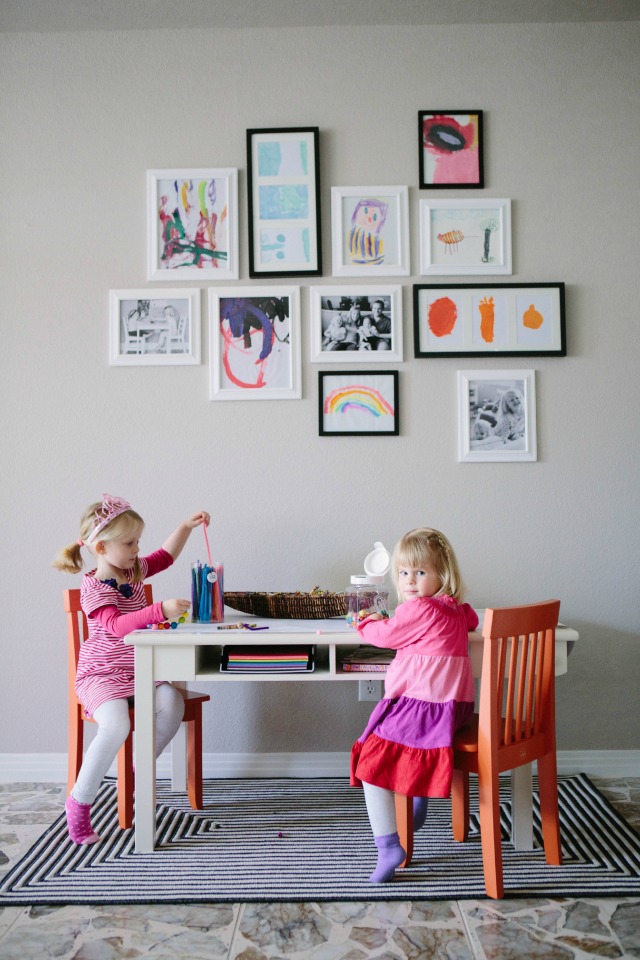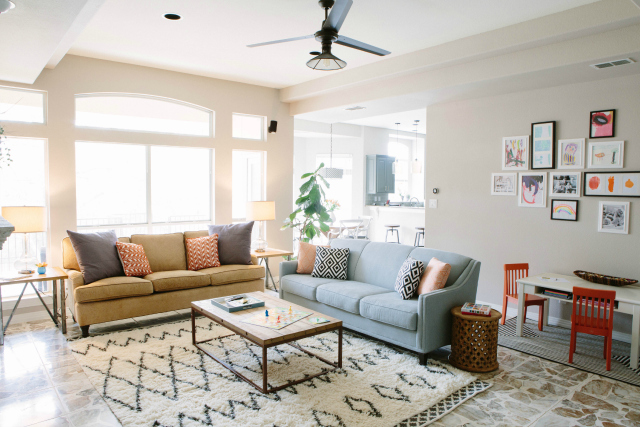 This was the first iteration of our living room back in 2014, shortly after we moved to our new home. Our daughters were just 2 and 4 then so making it kid-friendly with space for their play table and storage for their toys was a big priority. I also made a kids art gallery wall to show off their creations! Check out my tips for a kid-friendly family room.