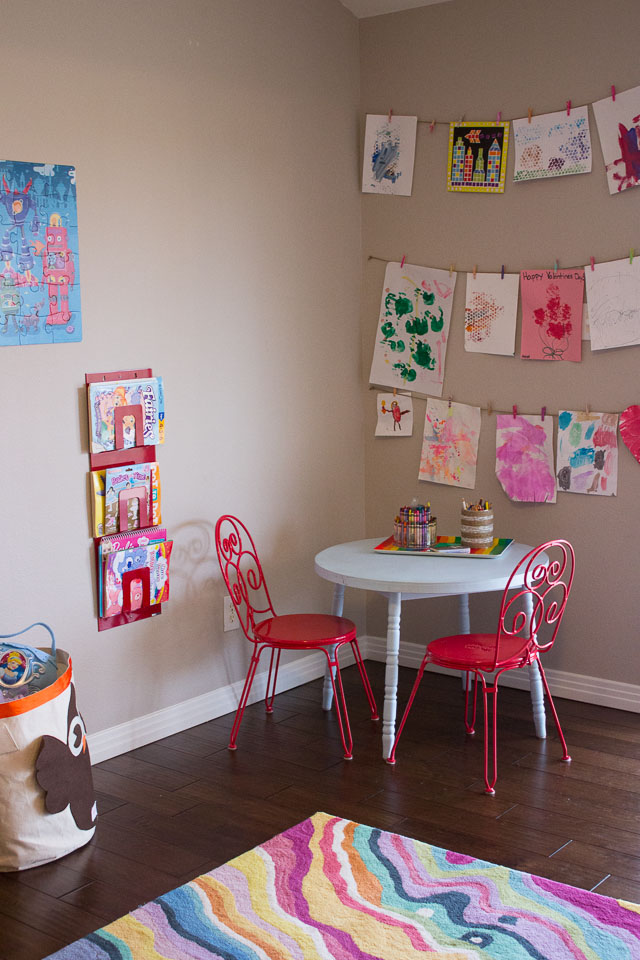 When we moved into our home we converted one of the bedrooms into a toy room for our daughters. It has since been overrun by Barbies and Legos! See more photos of Stella and Hazel's toy room.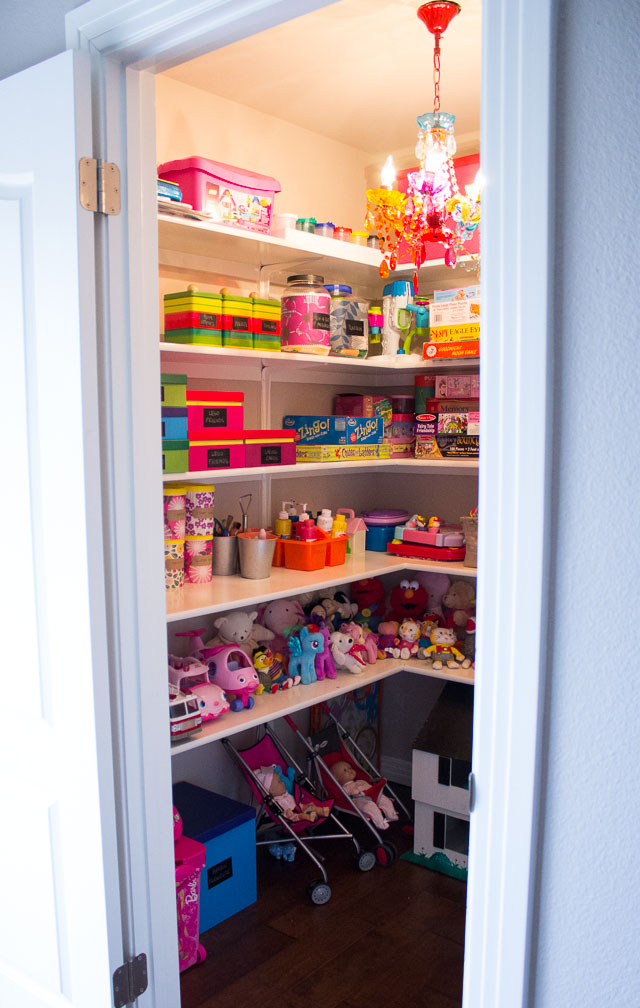 While the closet doesn't look quite this organized these days, its not too far off. Once you have a system in place, it is so much easier to keep things organized. Check out my tips for reigning in your kids' toys!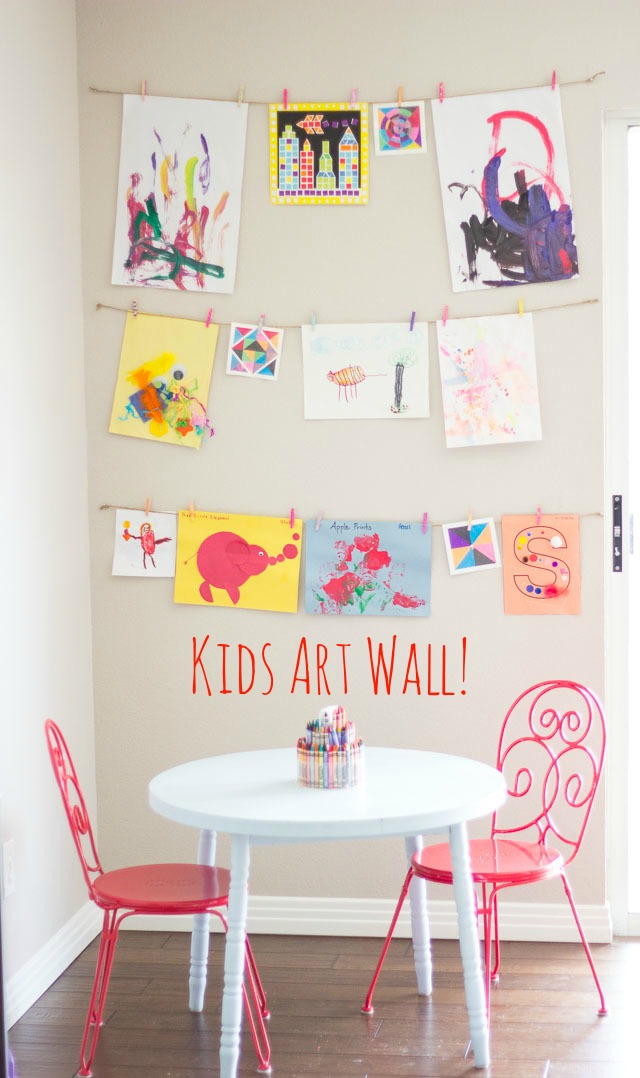 This is one of the most popular projects on this site, and couldn't be easier to do. Create a rotating gallery of your kids' art creations by using twine and clothespins. So easy and so cute! Check out the simple kids art wall tutorial.