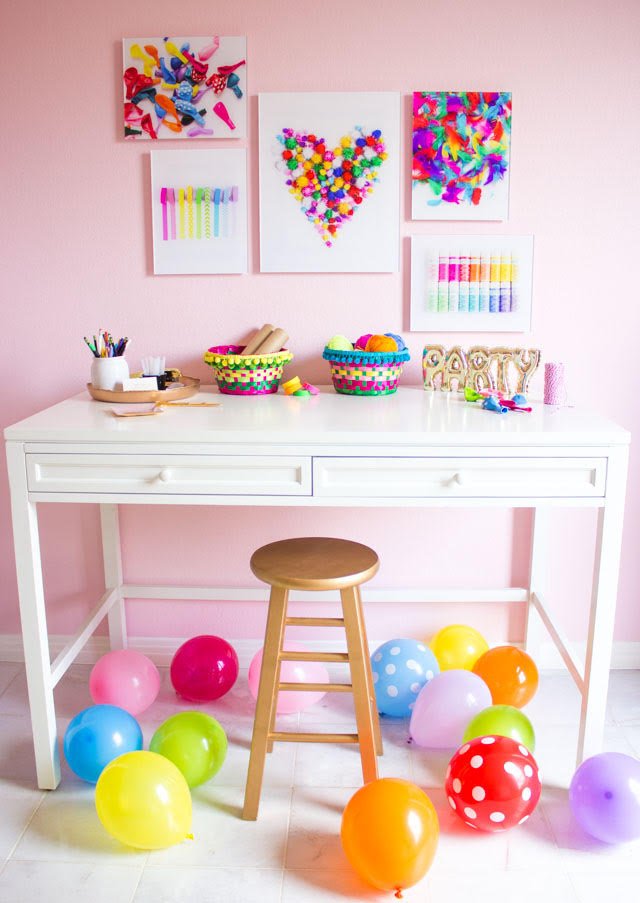 Welcome to my happy place! This small but mighty room is where all the magic happens on Design Improvised. On most days you will find me crafting on the floor by the window, taking photos as I go. You will often find craft supplies strewn across the floor (and balloons too!). I love the wall art I made for above my desk that shows off some of my favorite supplies. You can see how I made it here.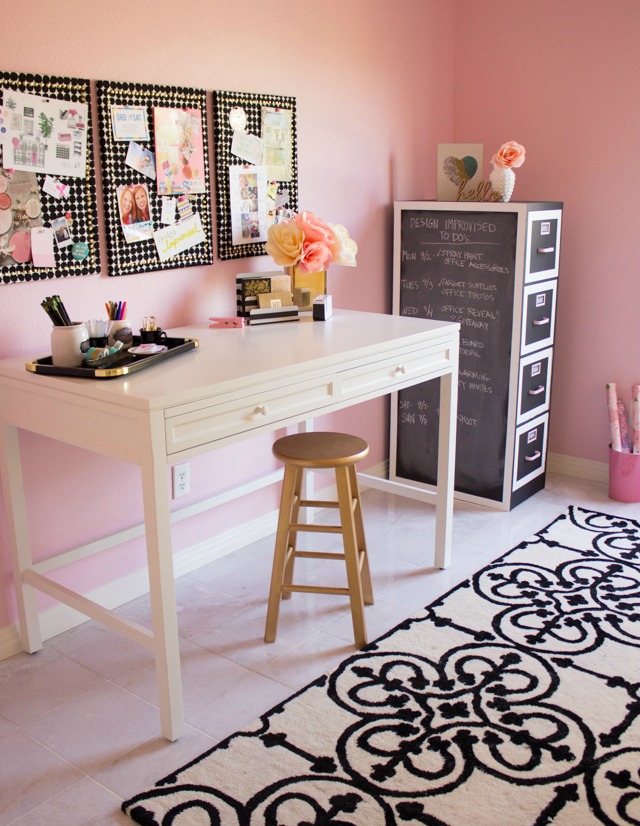 This is how my craft room looked when I first decorated it. It was originally a beige office when we moved to our San Antonio home in 2013. I knew pink paint would transform the space, and I paired it with black and white accents. Check out all the photos of the original room reveal. My craft room still looks very much like this, but with even more color incorporated through all the projects I've made over the years. I love surrounding myself with things I've made, and I think you should too!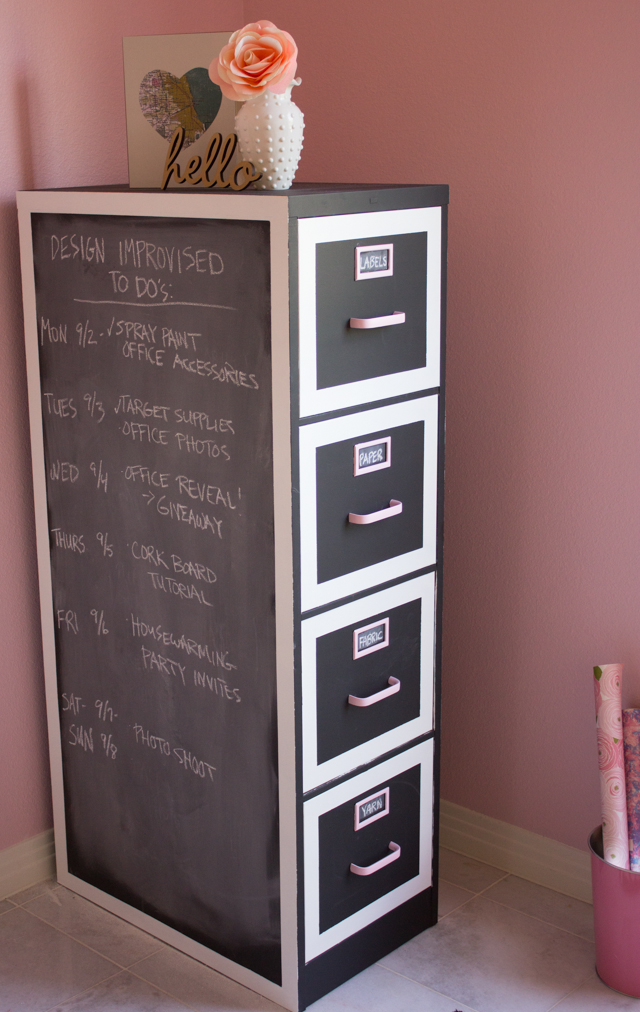 This is one of the biggest furniture makeover projects I have ever undertaken and it has been such a useful storage piece over the years. I transformed an old file cabinet into craft supply storage for yarn, fabric, and files of stickers, loose papers, etc. I covered the outside in chalkboard paint to use it as a place to write down my to do's or ideas for new projects. Check out the step-by-step file cabinet makeover.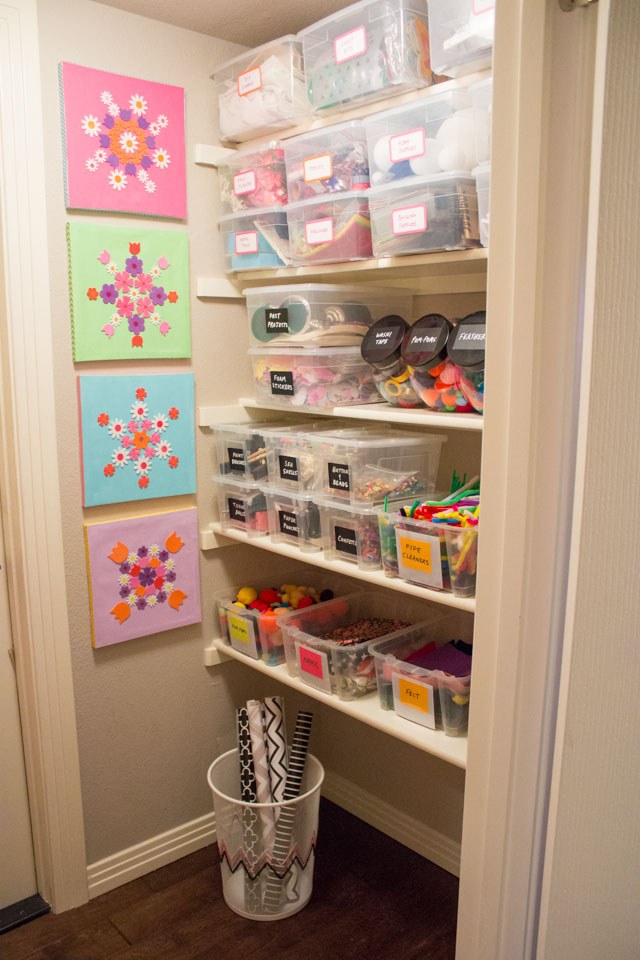 I eventually outgrew my craft room storage space and had to take over an upstairs closet to store all my craft supplies. Having this organization in place has been a lifesaver. It truly is the craft closet of my dreams! Check out my 6 steps to creating your own craft supply closet.