My final DIY from the goodbye party is a super simple table runner using just a roll of kraft paper, pom pom fringe, and double sided tape. It doesn't get much easier than that!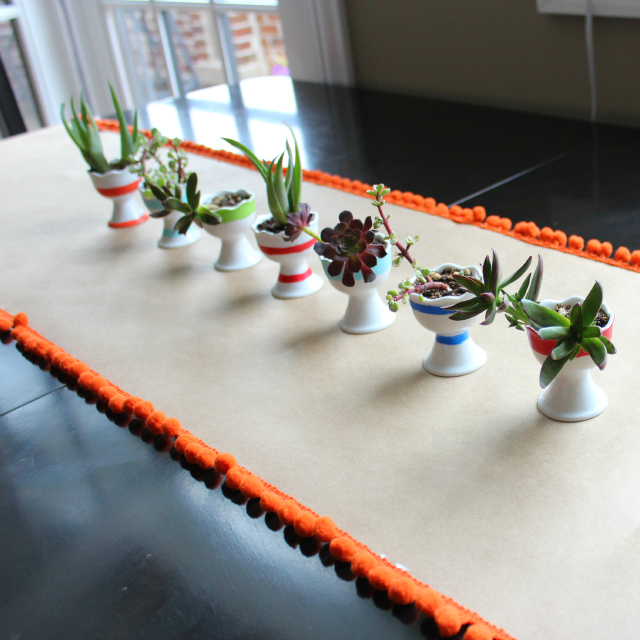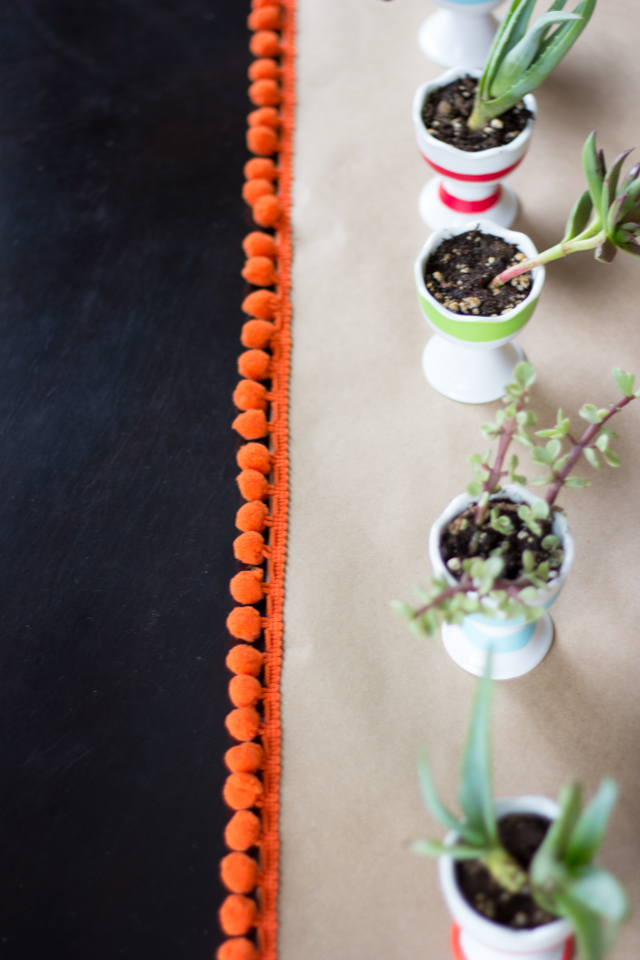 This could work for so many occasions – just change up the color of the pom pom fringe to match you party decor.
Supplies for Pom-Pom Table Runner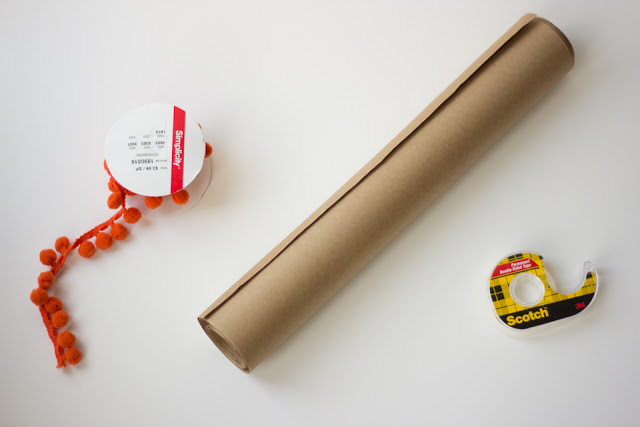 How to Make Pom-Pom Table Runner
1. Roll out the kraft paper and cut to fit the length of your paper. Depending on the width of your table, you may want to cut the kraft paper to a smaller width. You don't want the pom-pom fringe interfering with your guests plates since it is a little bumpy. For my table runner, I actually cut the paper the length of the table and then folded it in half lengthwise.
2. Run a row of double sided tape right along each edge of the paper. I used multiple strips of tape about 6 " long and cut each strip in half lengthwise to make them thinner. That way there wouldn't be any excess showing once the pom-pom fringe is placed on top.
3. Press your pom-pom fringe onto the double sided tape. I used one 4 ft. roll of fringe per side of the runner.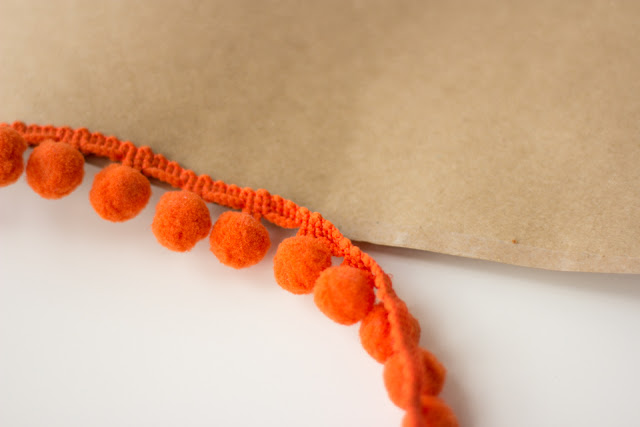 The best part about using double sided tape is that the pom-pom fringe pulls right off after you are done with the runner and you can save it for another project!
The runner is a 15 min. project – something you can do last minute. It made for the perfect accompaniment to my succulent centerpiece!