"Semi" DIY Party Invites and Thank Yous
August 14, 2012 | FILED UNDER: Uncategorized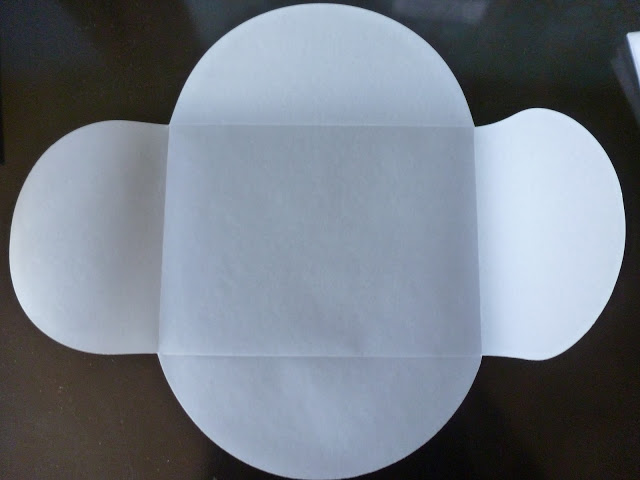 Remember this invite I bought on Etsy for
Hazel's sunshine party
? I wanted to show you how I added a few of my own touches to add a little DIY flair. It is something you can do for any store-bought invite to make them a little more special.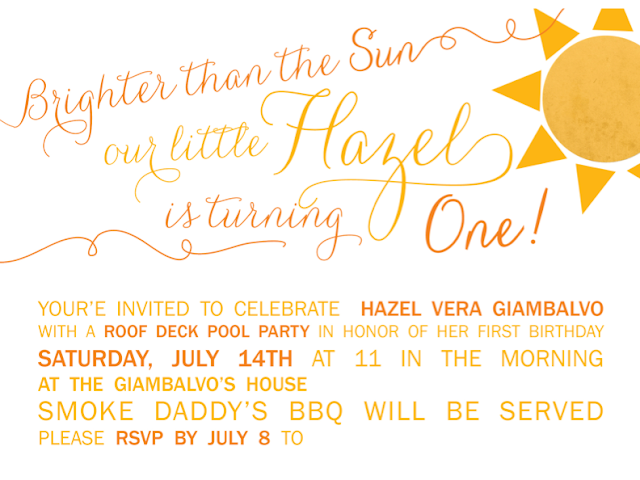 Here is what the invite looked like with a few extra touches.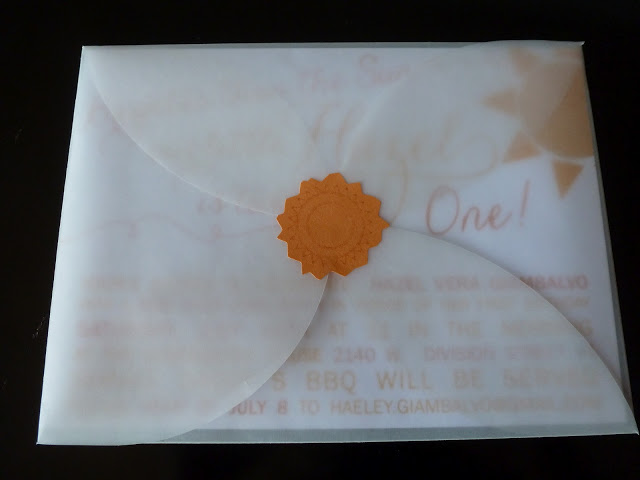 I had held onto a number of these vellum envelopes (called "pochettes") since I used them with my wedding invites 7 years ago. See, I knew I would have a use for them someday! They were the perfect size for the 5×7 invites.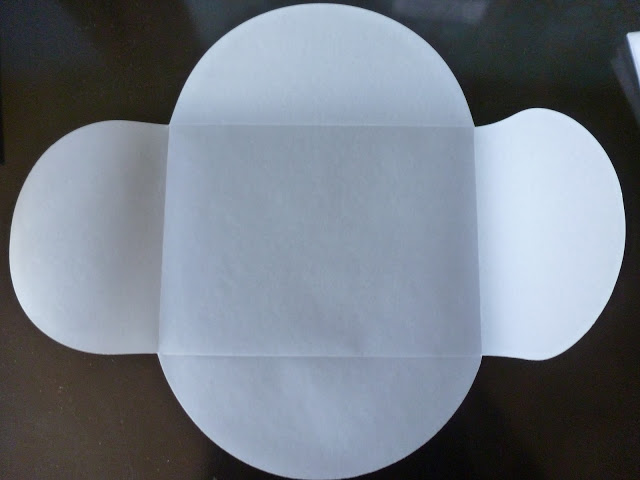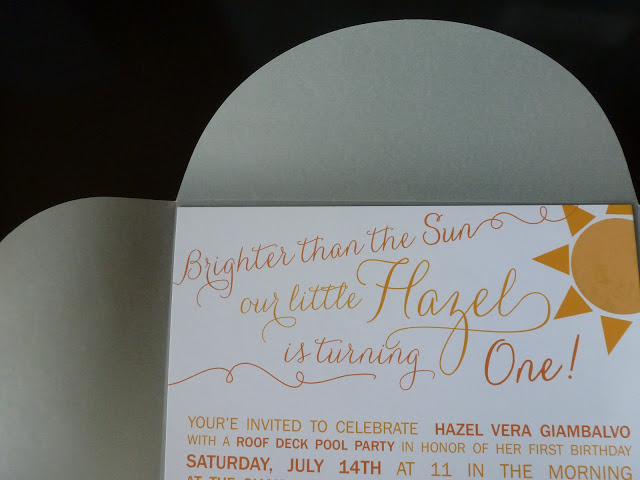 I also remembered that Stella had a sun stamp which I thought would make a cute enclosure. I stamped it onto some round adhesive labels I had already purchased from Paper Source to use on the medallions I made for the party.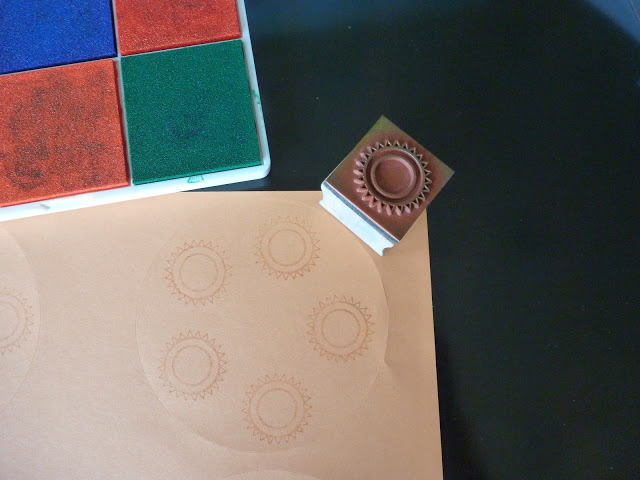 I then used my nifty scissors with the zig-zag edge to cut them out: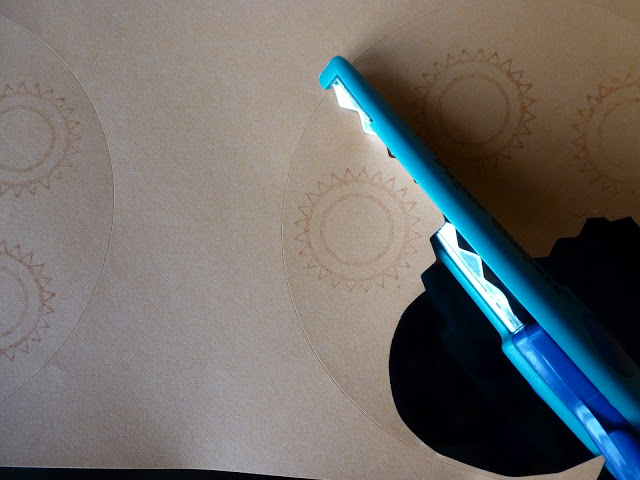 After enclosing them with the sun sticker, I put the vellum enclosed invites in a bright yellow envelope and used the sun stamp down the front left side:
After the party, I 'upcycled' some of the sun confetti leftover from the party to dress up some blue notecards I already had on hand. Ideally, the cards would have been orange or yellow to go better with the party's colors scheme, but I was trying to be thrifty!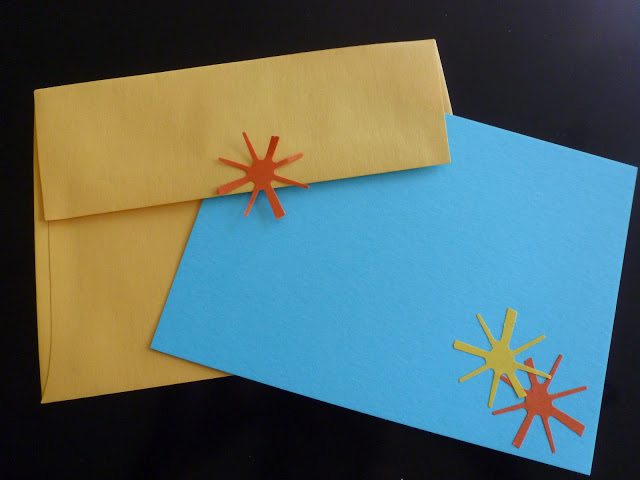 Had I received it in time, I could have used this confetti as an enclosure for the invite instead of the stamp. There are so many little things you can do to make an invite a little more special… next time you are sending one out take a pass through your craft box first to see what you could do to jazz them up!