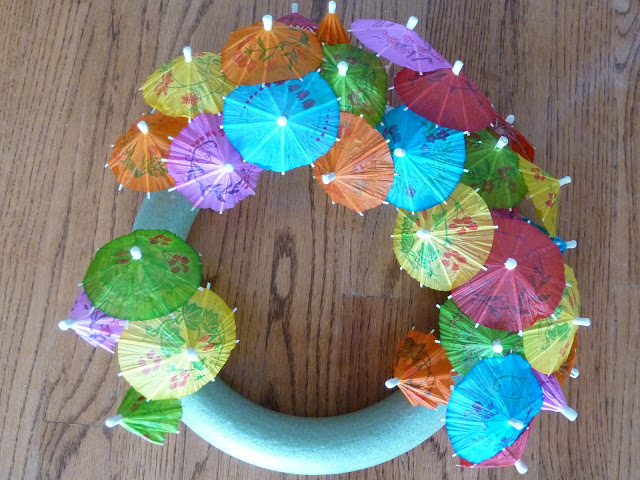 What better way to kick off the official start of summer on June 20th than with this wreath?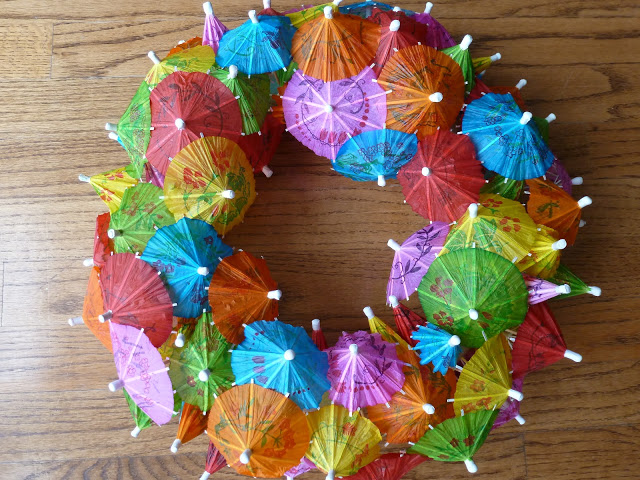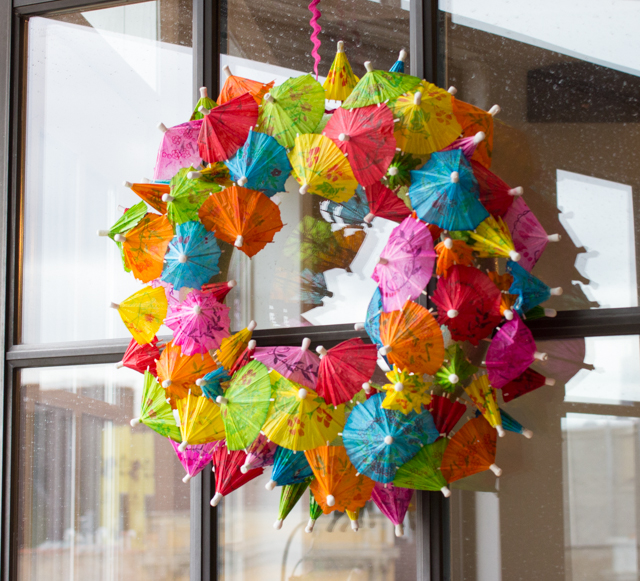 I came across
this idea on Pinterest
and thought it was the perfect summery addition to our front door which has been bare since taking down our
Easter wreath
. It also happened to be the perfect use for this box of 144 cocktail umbrellas that have been in the back of my kitchen cabinet so many years that I don't even know how or why I got them in the first place!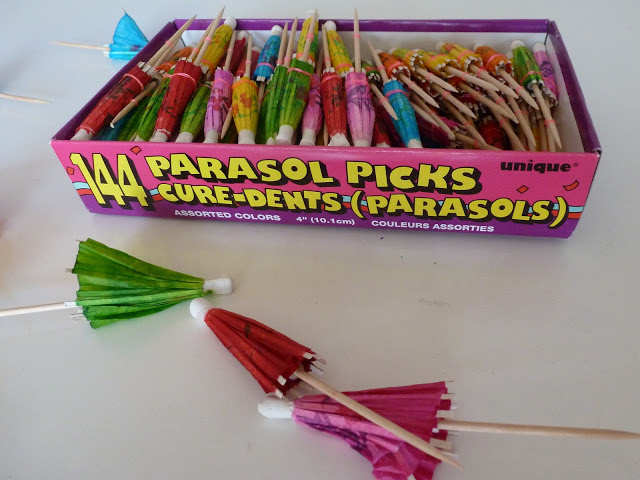 This project met my top two criteria of being fast and cheap. It cost $5 for a foam wreath form at the craft store and you can buy a pack these drink umbrellas for $5 here. The wreath took only about an hour from start to finish, although I did have a helper.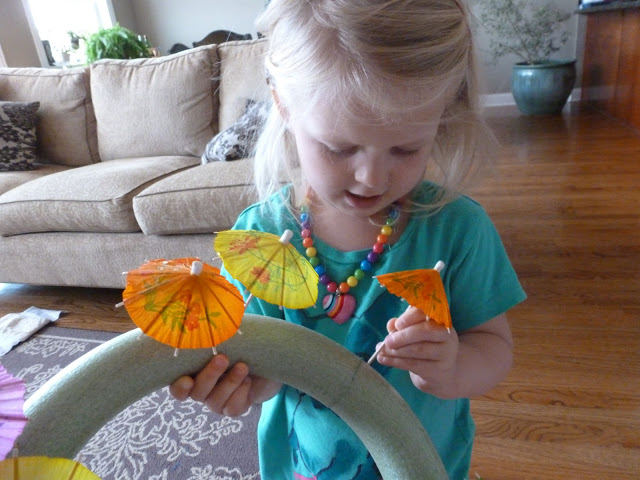 This project reminded me a lot of the wine cork wreath I made in the past, because it just involves sticking the toothpicks into the form and continuing to add more and more until it is filled: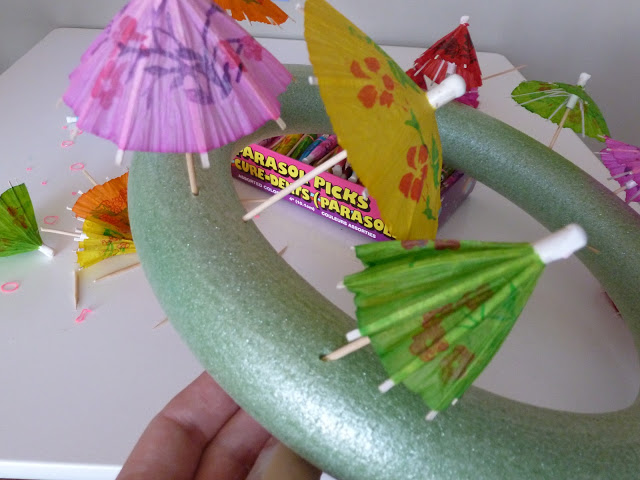 A few tips I learned as I went along:
Vary the height and position of the umbrella – I broke some of the toothpicks in half and left some of the umbrellas slightly closed
Leave the tiny rubber band on the toothpick, because that is what you slide up to keep the umbrella open
Try to fill in all the gaps and especially around the sides so you don't see any of the wreath form when it is hanging on a door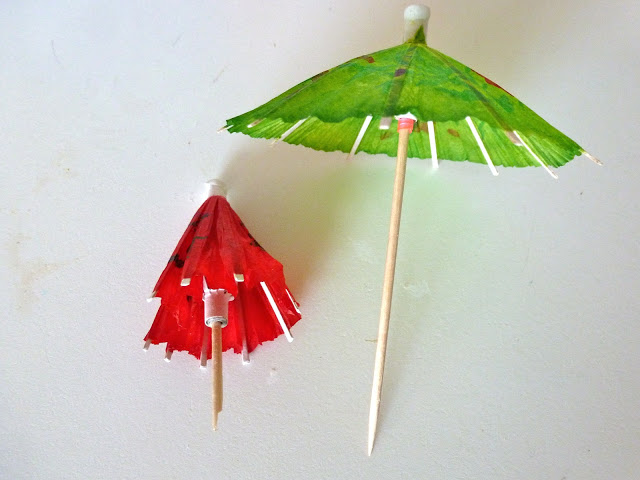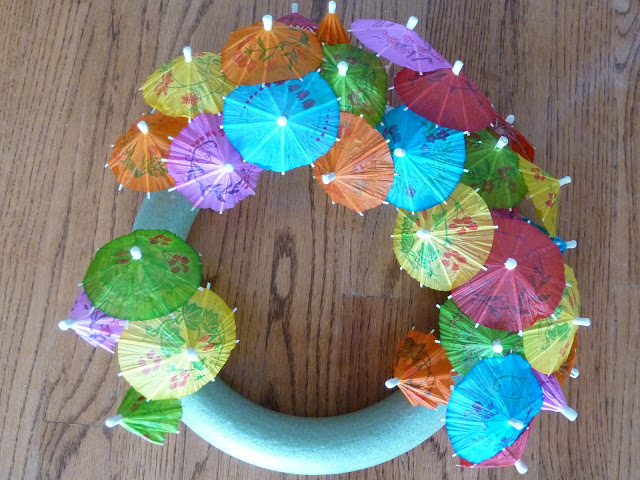 My lighting in our condo entry is pretty bad for photos, but if you had a nice sunny porch, this would look awesome paired with a neon chevron doormat, like we created at our last DIY night: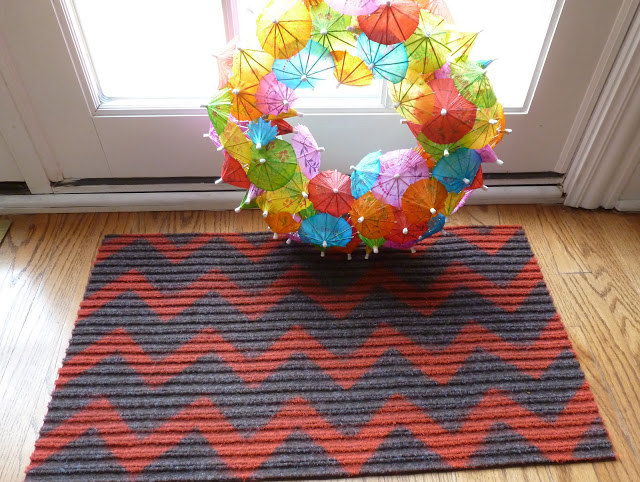 Finally, if your guests see this wreath at your front door, they could well expect to be served a tropical drink upon entrance, so keep some extra umbrellas on hand for some fun cocktails throughout the summer!