DIY Night: Coasters, Coasters, Coasters
May 09, 2012 | FILED UNDER: Uncategorized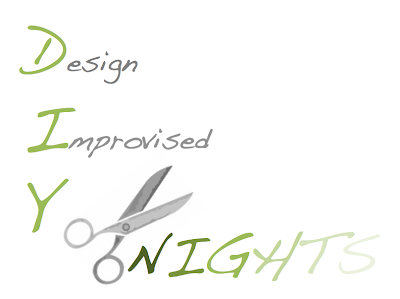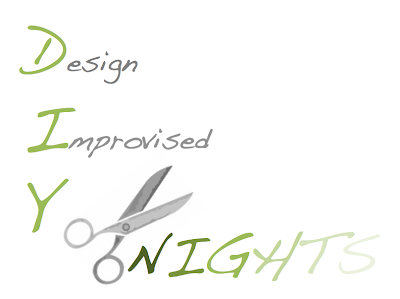 Check out what we made at our latest DIY night! These coasters turned out to be the perfect craft because they cost next to nothing to make, required little effort, and turned out looking amazing.
When I proposed doing this craft, several people said "Oh good, I was in need of some new coasters!". Apparently, there are a lot of us living with sub-optimal or (gasp!) no coasters at all. 😉 If this applies to you, don't fret. You can whip these up over a glass of wine, and while you're at it why not make an extra set as a gift in time for Mother's Day?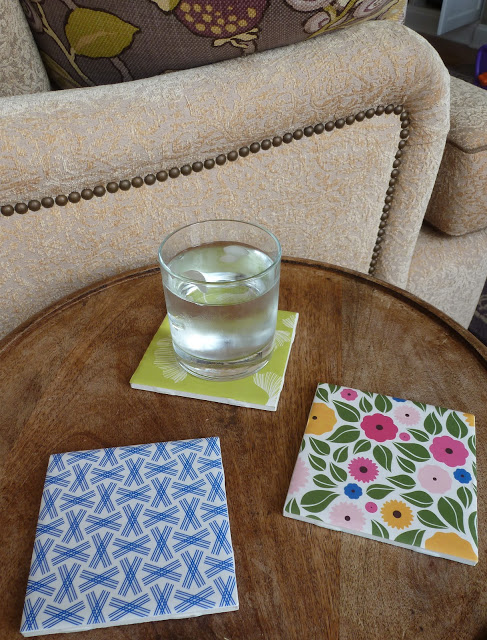 We found our inspiration for the
coasters on Pinterest
. They are essentially a ceramic bathroom tile Mod Podged with some pretty paper. We used a variety of pretty
Snow and Graham
papers for our coasters.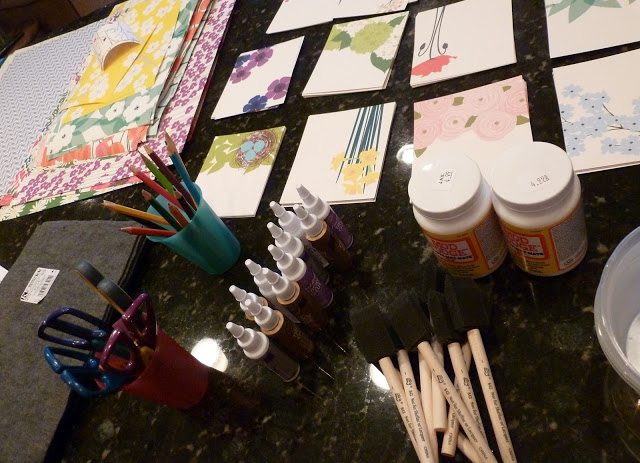 You can get the full step-by-step how-to here, but in a nutshell all you need to do is:
Trace around the ceramic tile on your paper and cut out
Brush a coat of Mod Podge to the tile and then place the paper on top
Brush a coat of Mod Podge on top of the paper and let dry 15 min; repeat this step 2-3 more times
(Optional) Glue a piece of felt on bottom of the coaster to prevent scratching your table
Spray the coaster with a coat of water-resistant acrylic like Krylon Clear Coat. Note: this is an important step! If you don't do this, your cold drink will stick to the coaster and leave a ring on it after you pry it off… I learned this the hard way!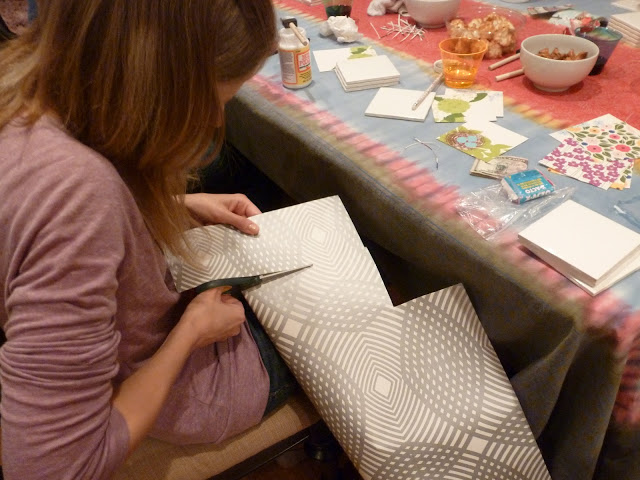 Some coasters waiting it out between coats of Mod Podge – the drying time allowed for ample opportunity to chat and enjoy some wine: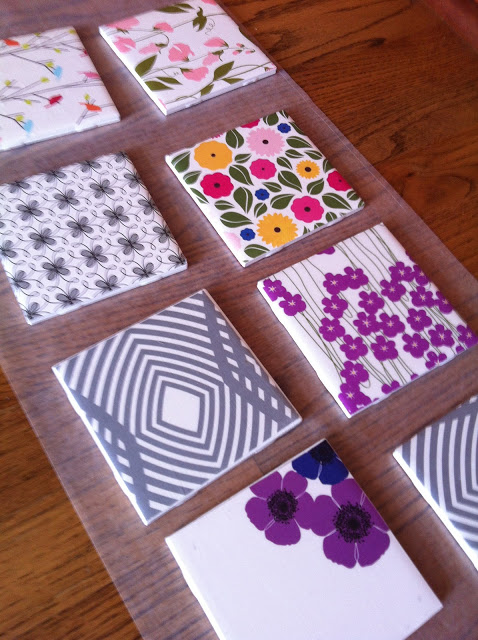 The crafty ladies in action: