Patriotic Headbands and Necklaces for the 4th of July!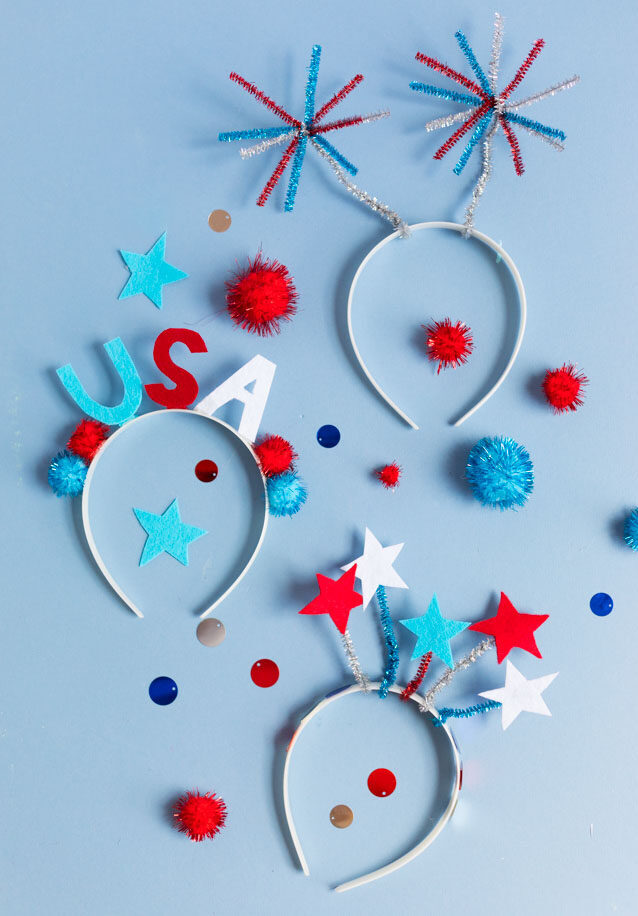 How to Make a 4th of July Headband and Necklace
Put on one of these patriotic headbands and necklaces and you will be all set to celebrate the 4th of July! You can make these with simple supplies such as pom-poms and felt strips. This is a a fun craft to make with your kids before the Fourth. It is also a great way to keep the kids entertained during your 4th of July BBQ. Just set out the supplies and let the kids get creative making their own patriotic accessories! I made headbands and necklaces with Kid Made Modern supplies for their Go Make Stuff blog.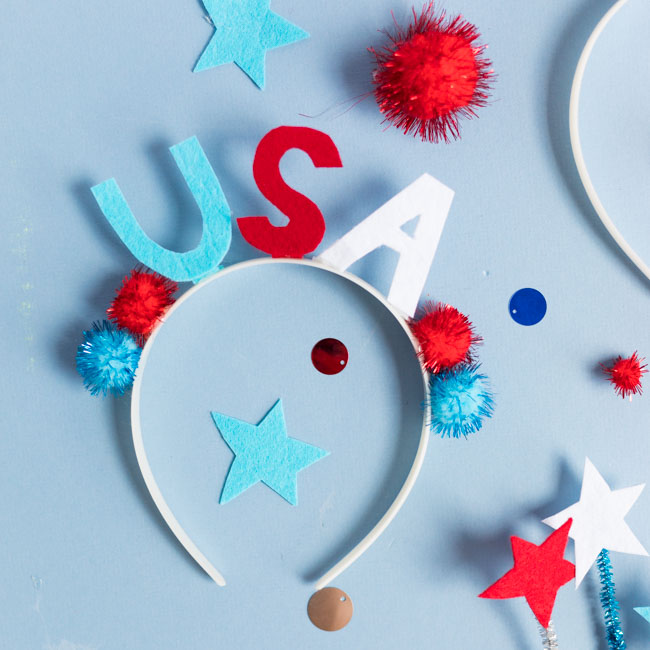 DIY Patriotic Headbands
Every Fourth of July we like to get together with our neighborhood friends for a BBQ. Typically that involves both the adults and kids dressing up in some patriotic colors. Dressing up always makes a party a little more festive don't you think? This year we will be rocking these necklaces and headbands. I created three different types of patriotic headbands with supplies from Kid Made Modern's Arts and Crafts Library. I made a fireworks headband from fuzzy sticks, a USA headband from felt strips, and a headband filled with felt stars. There are lots of variations you can make on these! Head here for the tutorial.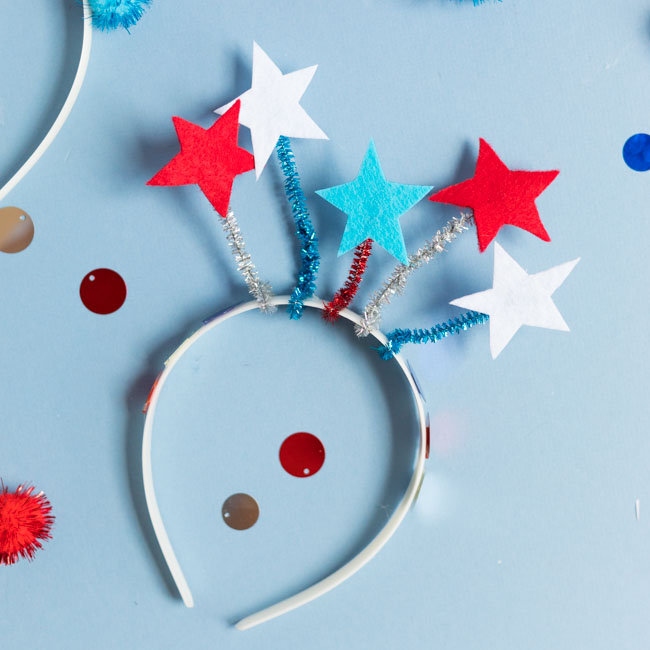 DIY Patriotic Necklaces
The patriotic necklaces are made with one of Kid Made Modern's newest craft kits – Frosty Treats Jewelry Kit. I was inspired by the classic red, white and blue rocket pop to put a patriotic spin on the frosty treat charms including popsicles and ice cream cones. Such a fun craft kit! I incorporated some pom-poms and beads from the Arts and Crafts Library to add more patriotic color. Head here for the tutorial.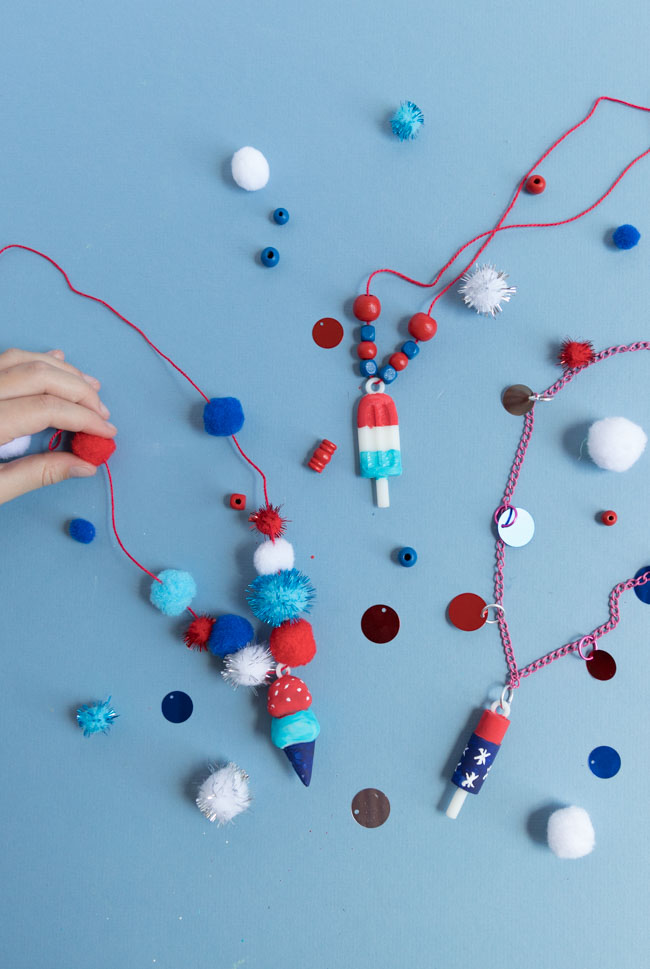 Hazel is modeling one of the patriotic necklaces for me. They turned out so cute!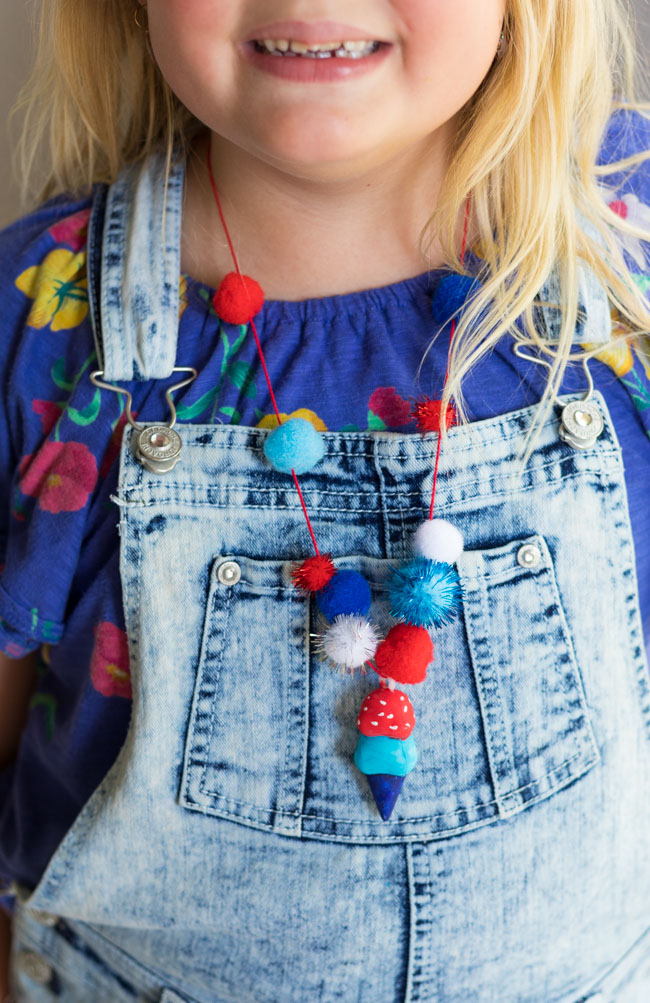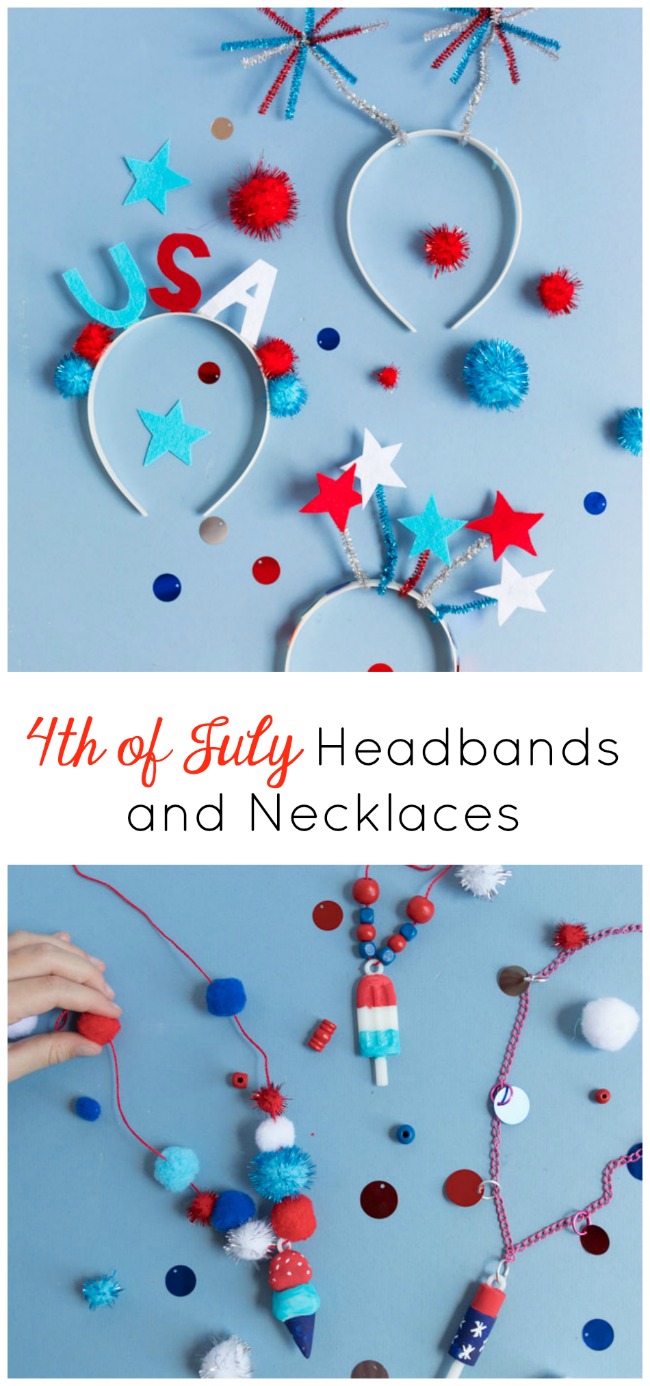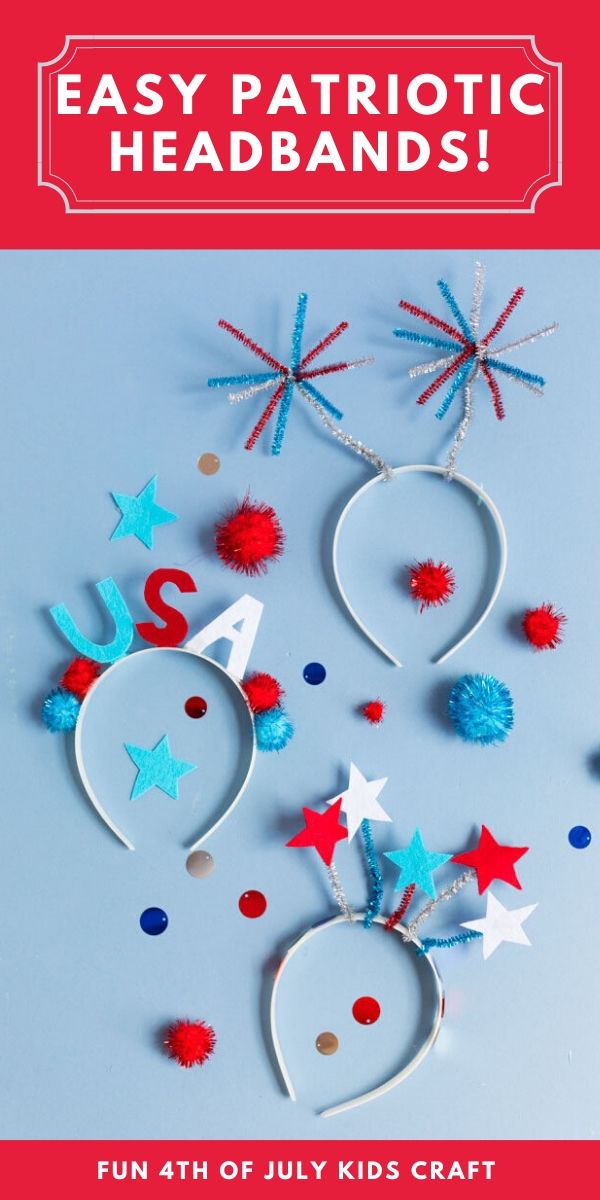 Looking for other craft ideas for the 4th of July?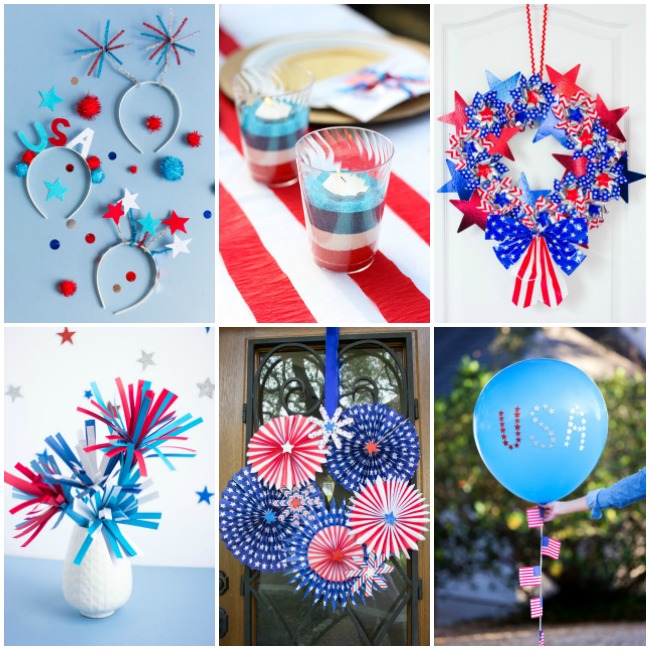 Head to Kid Made Modern's Go Make Stuff blog for the 4th of July headbands tutorial and 4th of July necklaces tutorial and a full list of supplies. This post is sponsored by Kid Made Modern.